The best thing about being a hostess at your own event is that you get to go overboard with your attire.  The dress code for my "Friendsgiving" event was 'Holiday Chic.'  I felt like it was totally important to dress up since the holiday season is here.  I'm proud to say that it was executed perfectly by everyone who attended.  I was very excited because I hate it when people don't adhere to my dress code.  In my opinion, it's just plain rude. For this event I was dressed in a gown by Bebe.  Who knew that Bebe offered such amazing formal gowns?  I felt like my bell of the evening. I felt fabulous like a unicorn.  So when I went to pick up this beauty, I tried it on, and bam, I fell in love!  But what makes this experience funny is that I had it on completely wrong!  But because I like to break the rules, in my opinion, my mistake made my dress stand out.  It actually looked better!
My hair for this event was styled by Travis J Stone of Salon 2018.  His hands are heaven sent.  He has never lead me wrong.  For this look, he felt that a bob with layers would be best.  My hairstyle was chic and sleek which complimented my dress.  Make sure that you book Travis for all of your holiday hair needs. Contact Travis at: https://www.styleseat.com/travisjstone
For my makeup, Sholanda, A/K/A the Beauty Architect, she beat my face for the gods!  After seeing my beautifully beat face, I was beyond pleased!  It was a perfect glam look!  Sholanda is available for booking at: beautyarchitect1@gmail.com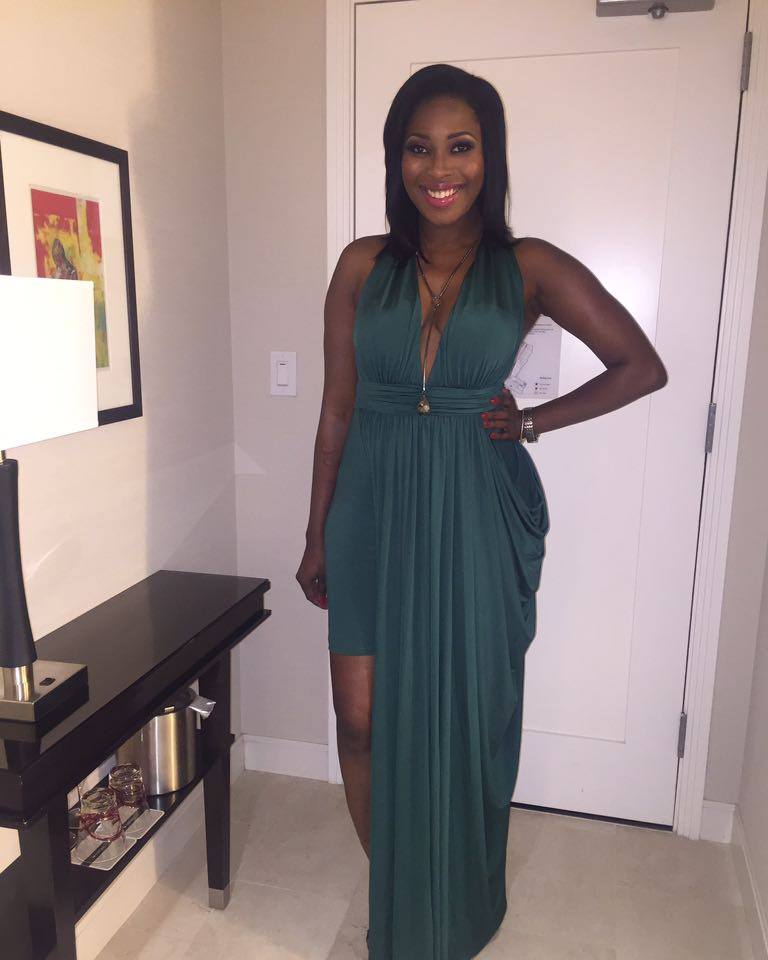 The best way to get ready for an event is to gather your good girlfriends, some champs, and a talented makeup artist.
That's exactly what my besties and I did for this event.  Anyone who can tolerate our shenanigans is a keeper.
I can't wait for next years' "Friendsgiving"!