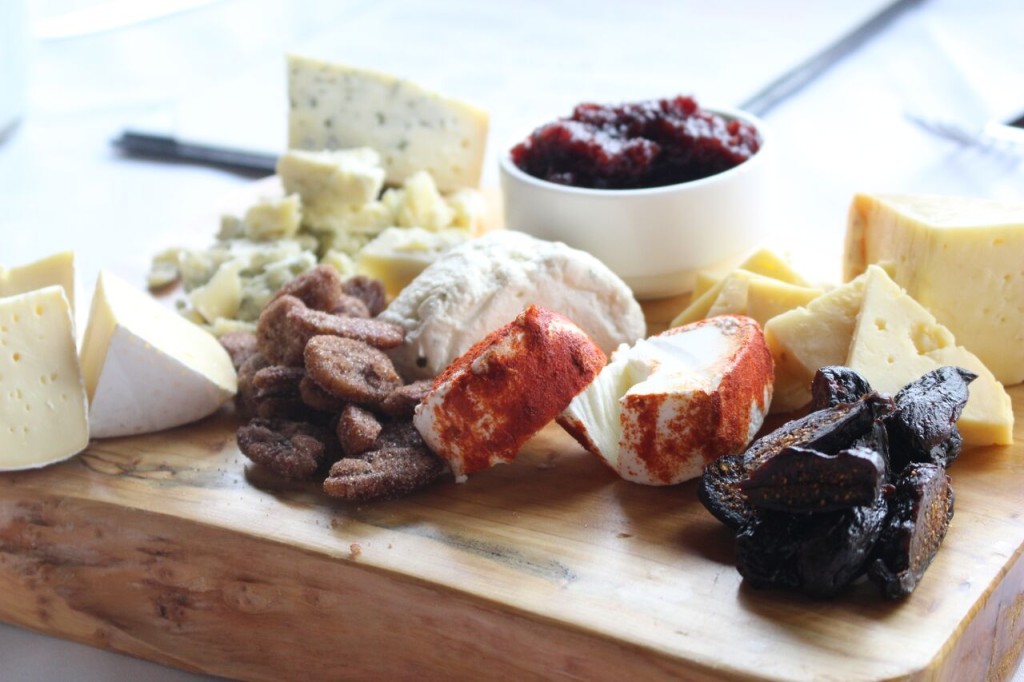 While at Barnsley Resort, I had the pleasure of dining on some great eats!  The food here was absolutely the best, which is why I had to do a special post to focus solely on the food at the resort.  We had a wide variety of delectable dishes.  Breakfast, lunch, and dinner was more than I imagined.  When you visit this resort, you will have plenty of enjoyable dining options.  When we first arrived, lunch was held at the Woodland Grill.  We enjoyed a wonderful view of a perfectly manicured golf course and the view of a peaceful lake.  Woodland Grill serves as the social hub at the resort.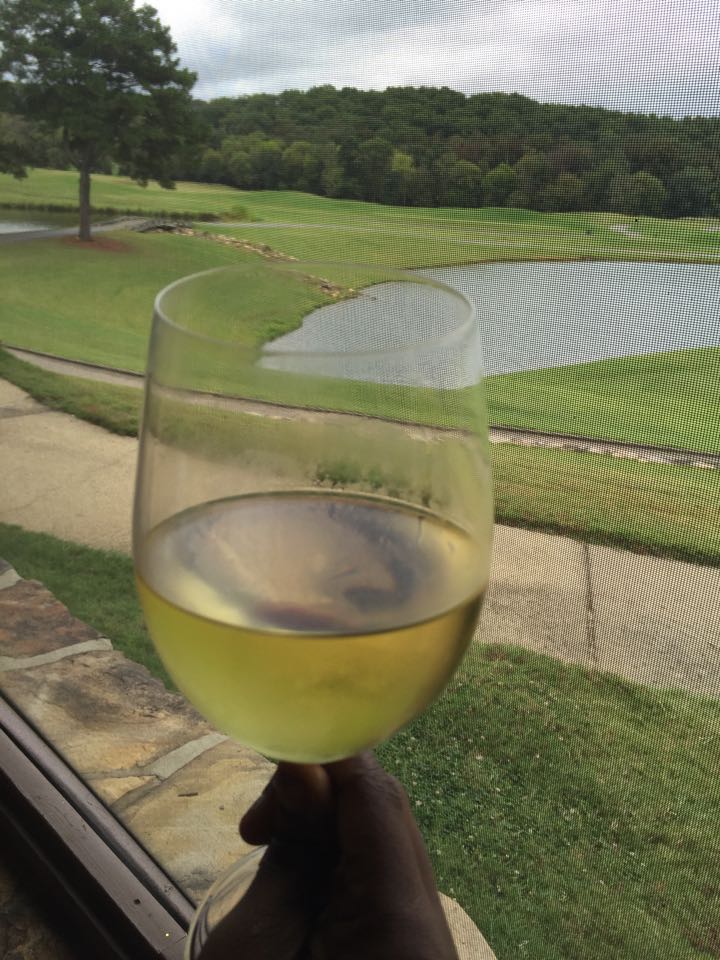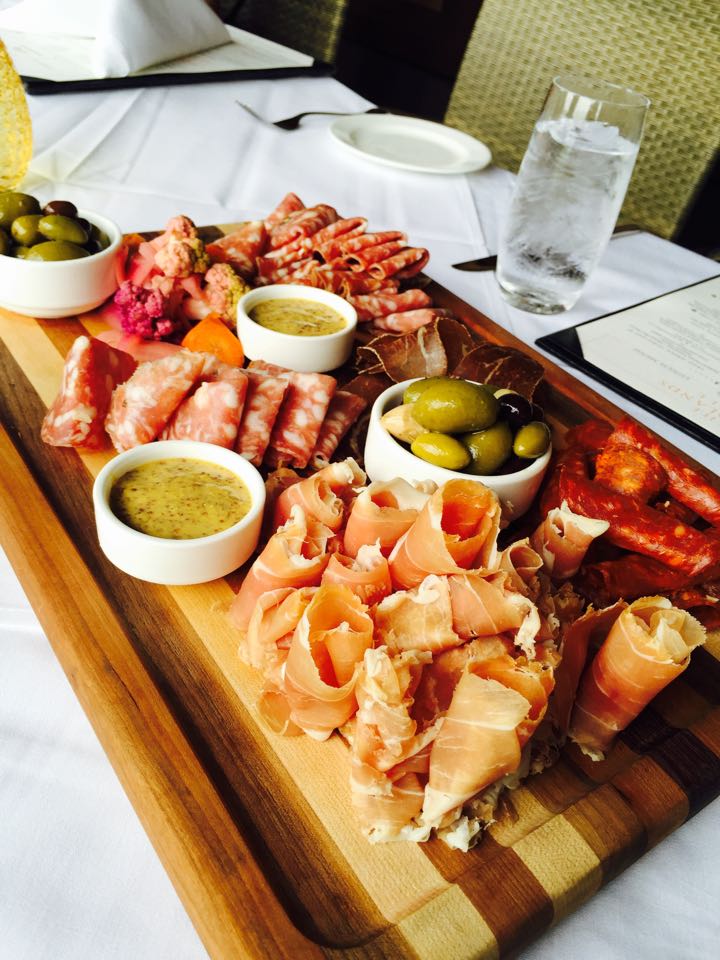 Their menu has something for everyone.  The food options for lunch were overwhelming, but I was sure to narrow it down to the following:   SHRIMP COCKTAIL Shrimp | Avocado Pickled Seasonal Stone Fruit | Frisse Salad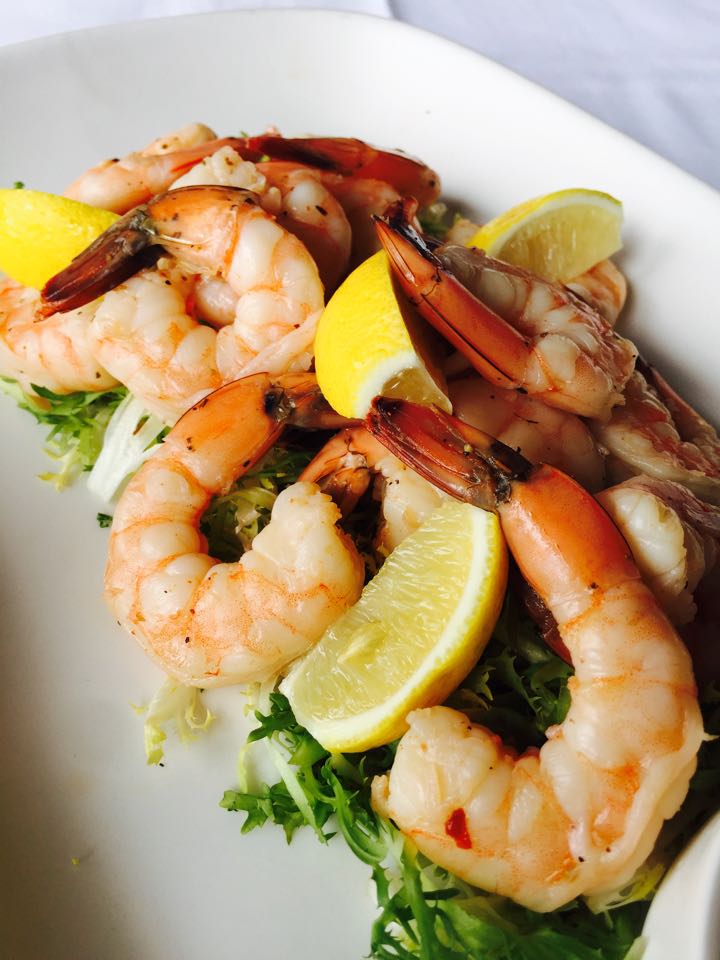 FRIED GREEN TOMATOES Pickled Cherry Tomatoes House Hot Sauce Farmers Cheese Corn and Micro Green Salad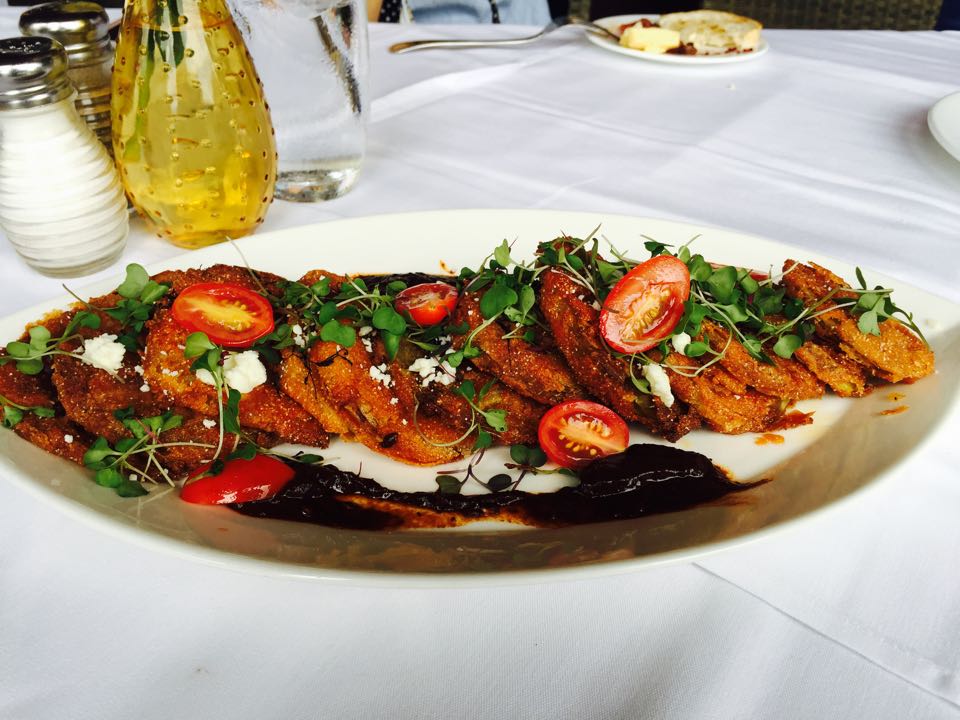 KOBE MUSHROOM CHEESE STEAK Roasted Kobe Steak |Tillamook Cheddar |Foraged Mushrooms Caramelized Onions | Baguette | Horseradish Cream Sauce Au Jus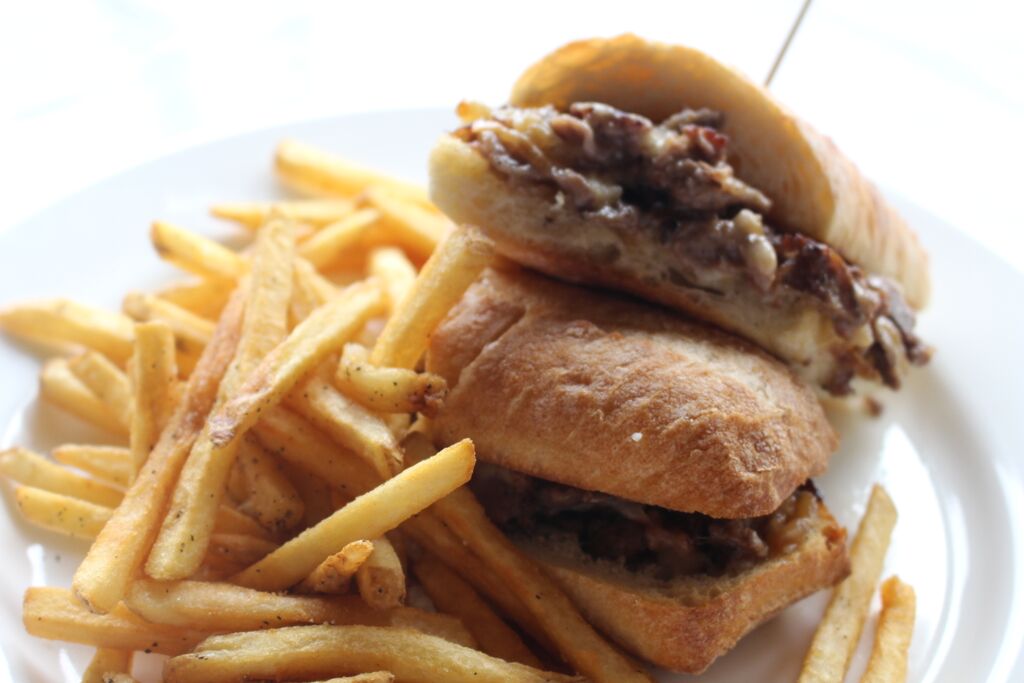 PECAN CRUSTED CATFISH Cornbread Polenta | Haricot Verts Cranberry Compote | Giblet Gravy Warm Fall Slaw | Blood Orange Beurre Blanc Pomegranate Molasses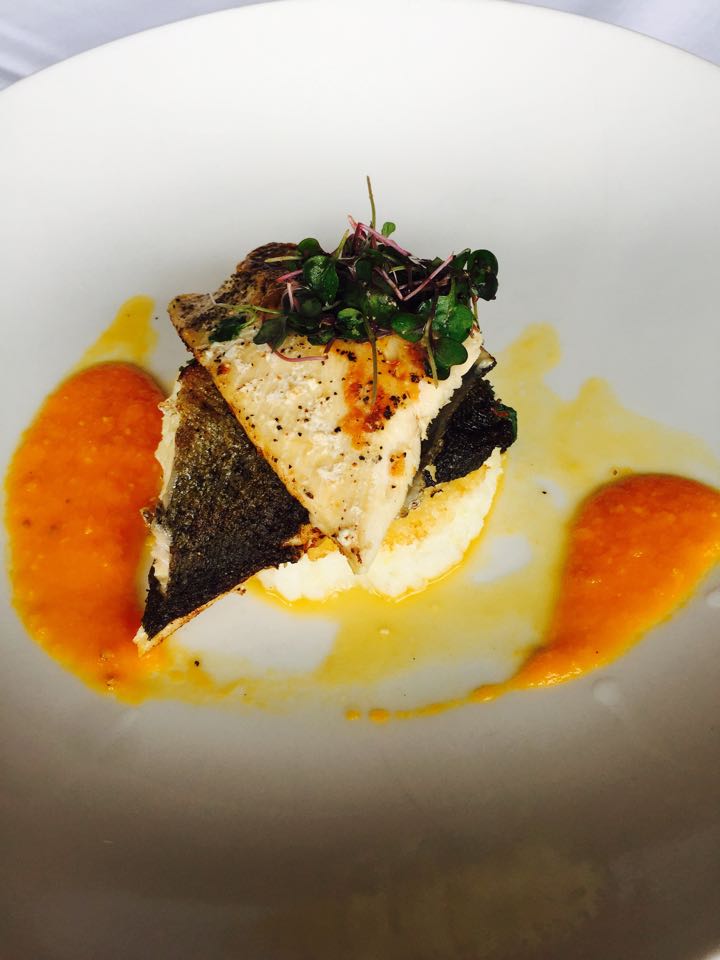 Dinner At Manor House Ruins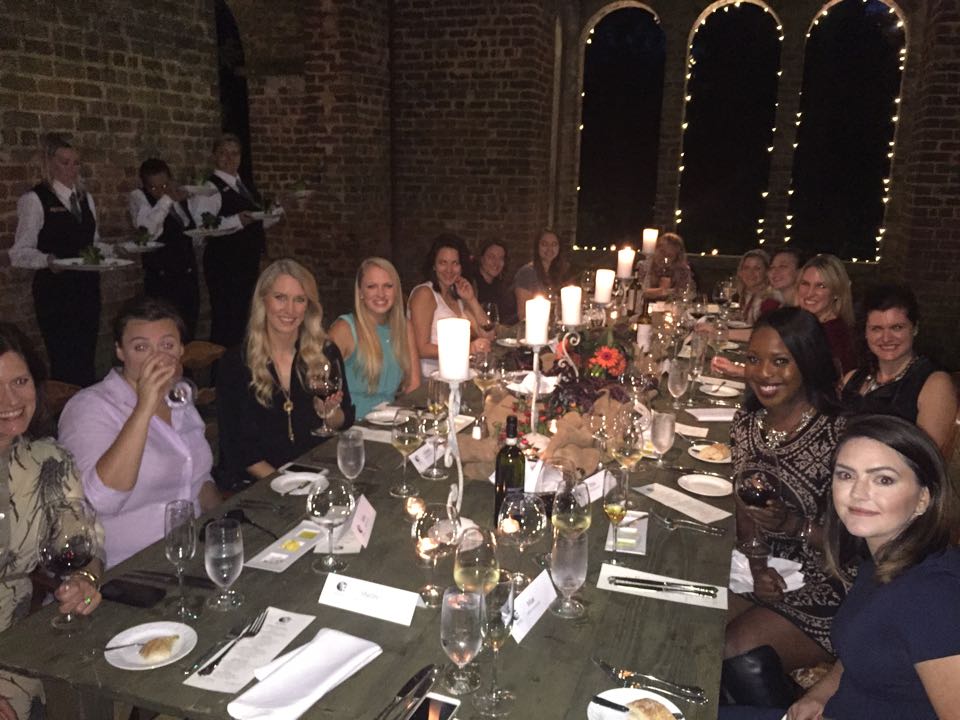 A breathtaking sunset dinner in the beautiful Manor House Ruins set the perfect tone to end our day.  The atmosphere and view was spectacular and extremely memorable.  As we had champagne and appetizers, we enjoyed live music.  Before dinner, we listened to resort historian and author, Clent Coker.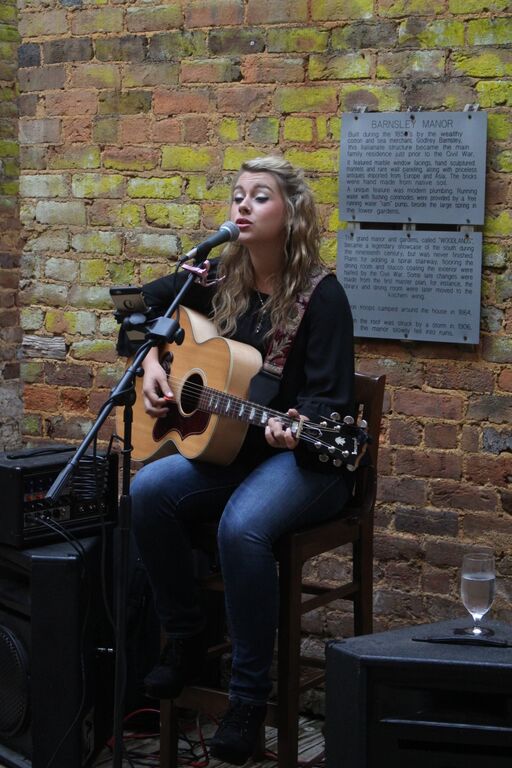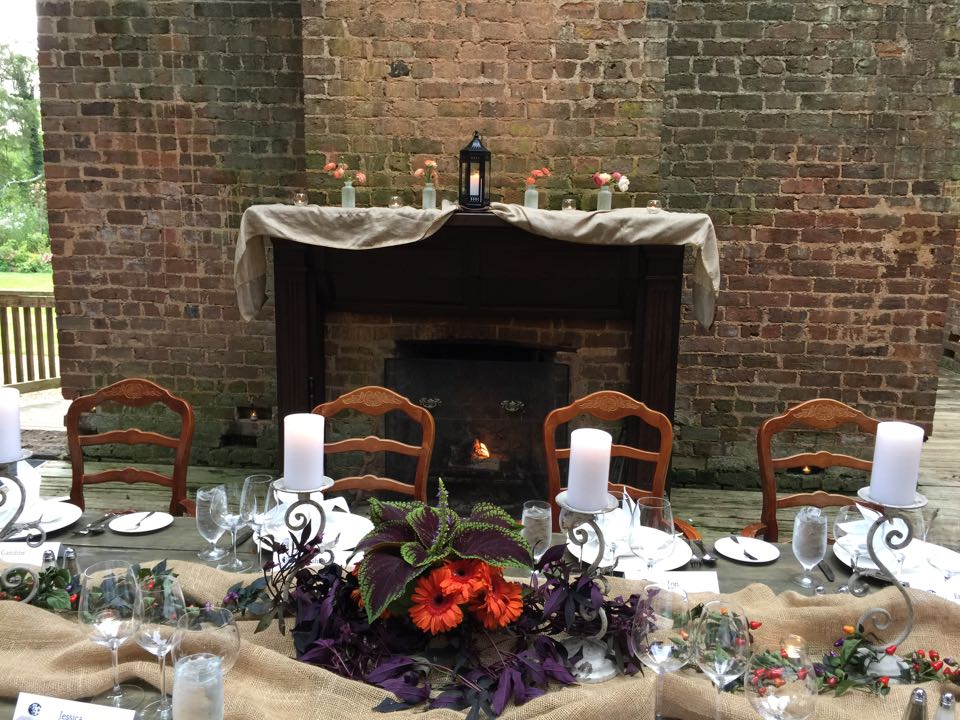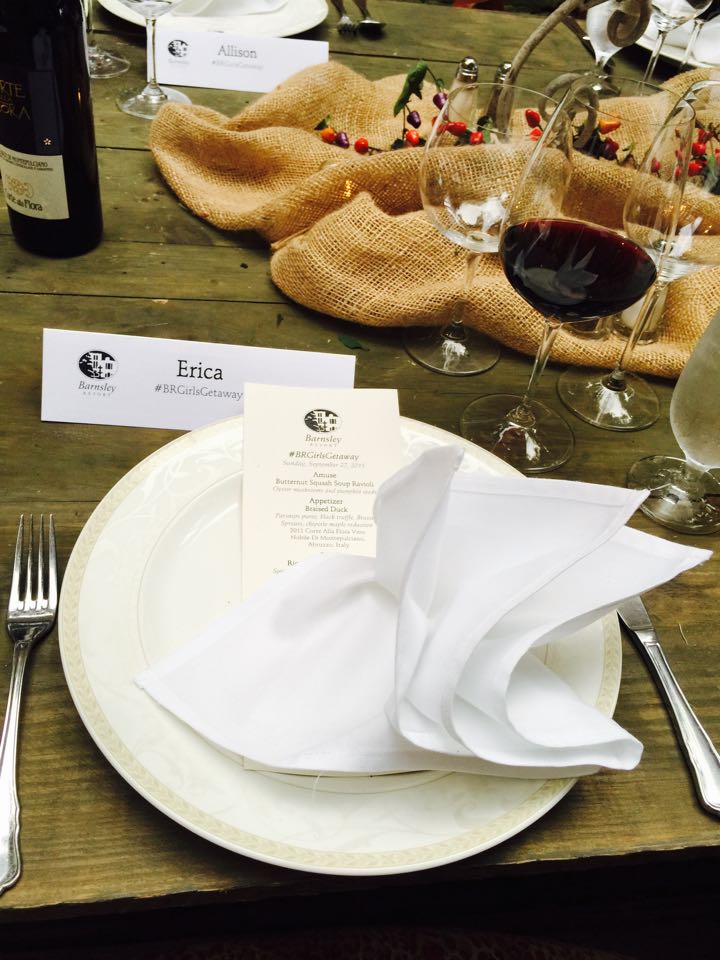 In 1840, Godfrey Barnsley, a Liverpool England native, purchased 4,000 acres of land to build his wife, Julia, an incredible mansion.  Five years later, the wife and mother of six, died.  Godfrey, overcome with grief, stopped all construction of the mansion.  While visiting the gardens, Godfrey sees Julia in a dream.  She tells him to continue the operation of building the estate for their children and grandchildren.  He goes all out for this estate.  He purchases marble from France, has top of the line plumbing, and decor from all around of the world.  Clent Coker has so much knowledge regarding this luxurious estate, and he is a great story teller.  The ruins were gorgeous.  The Christmas decor was already setup, which made it even more beautiful.  Dinner was one for the books.  It was curated by executive sous chef, Roberto Guzman, and the wine selection was courtesy of the Wine Snob.  We enjoyed a perfect fall dinner, and I simply loved all of the wine selections.   Amuse Butternut squash soup ravioli Oyster Mushroom and Pumpkin Seeds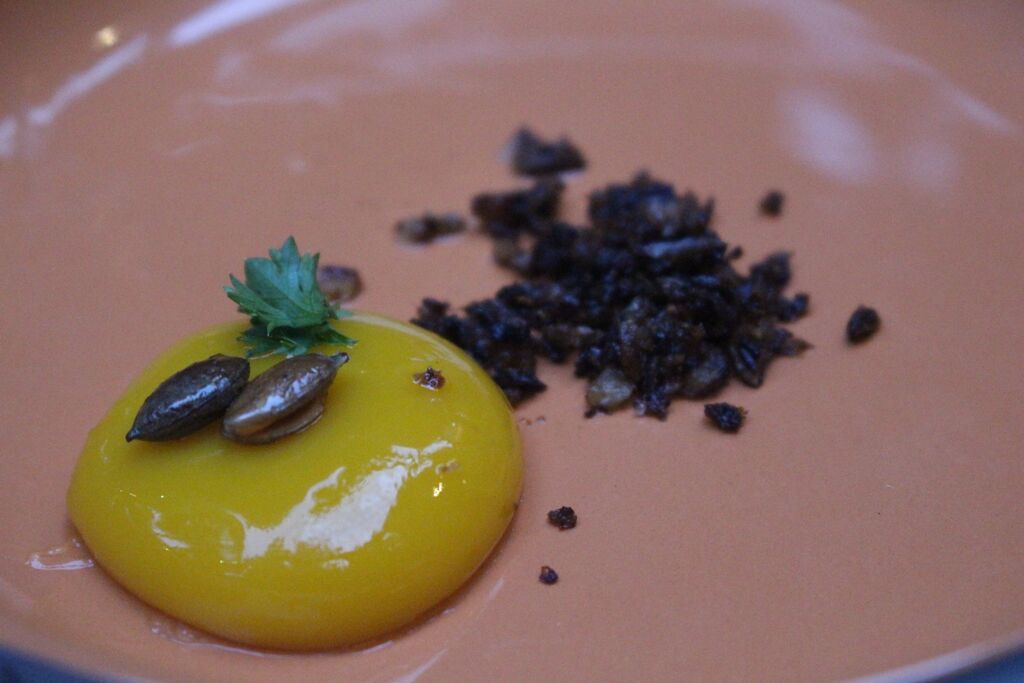 Appetizer Braised duck Parsnips puree, black truffle, Brussels sprouts, chipotle, maple reduction Paired With:2011 Corte Alla Flora Vino Nobile Di Montepulciano Abruzzo Italy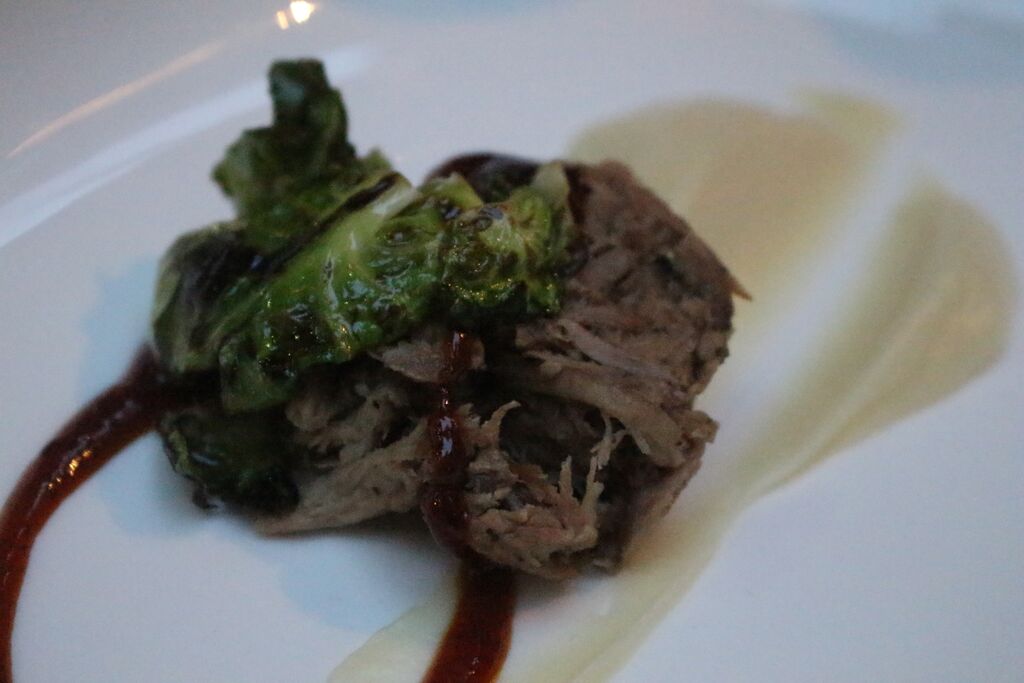 Salad Rice house garden salad Spiced Georgia pecans, rainbow carrots, manor house lane figs, Elberton blue, cranberry vinaigrette, 2014 Floe De Vetus Verdejo Rueda Spain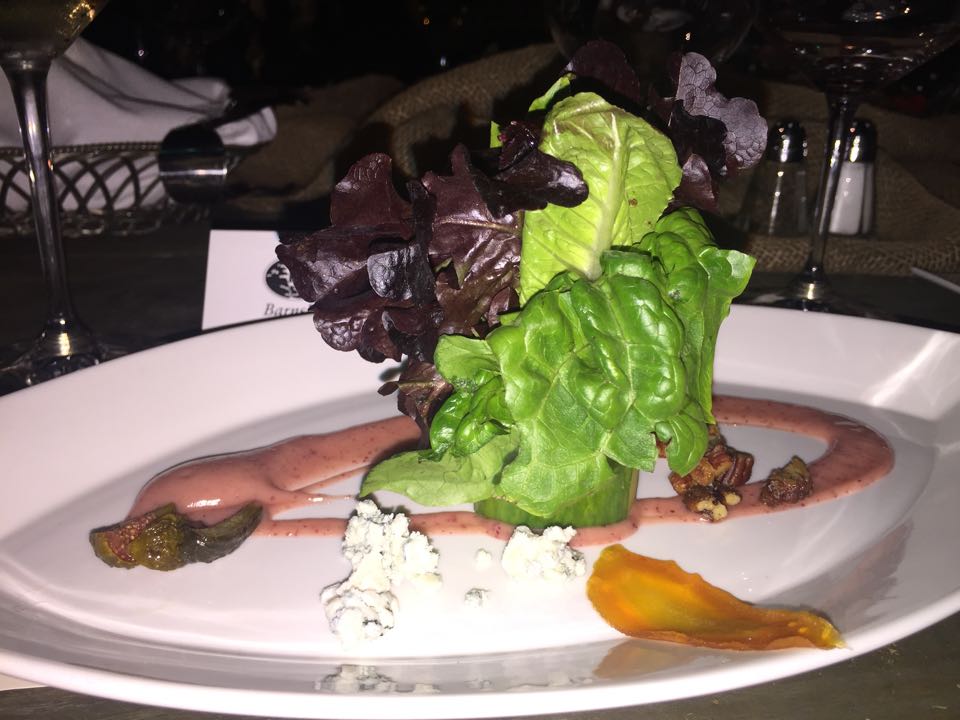 Entree Course Wild striped bass Roasted fall vegetable apple cider-carrot puree UGA caviar chanterelles Paired With:2013 Puligny Montrachet Cross Les Combe Burgundy France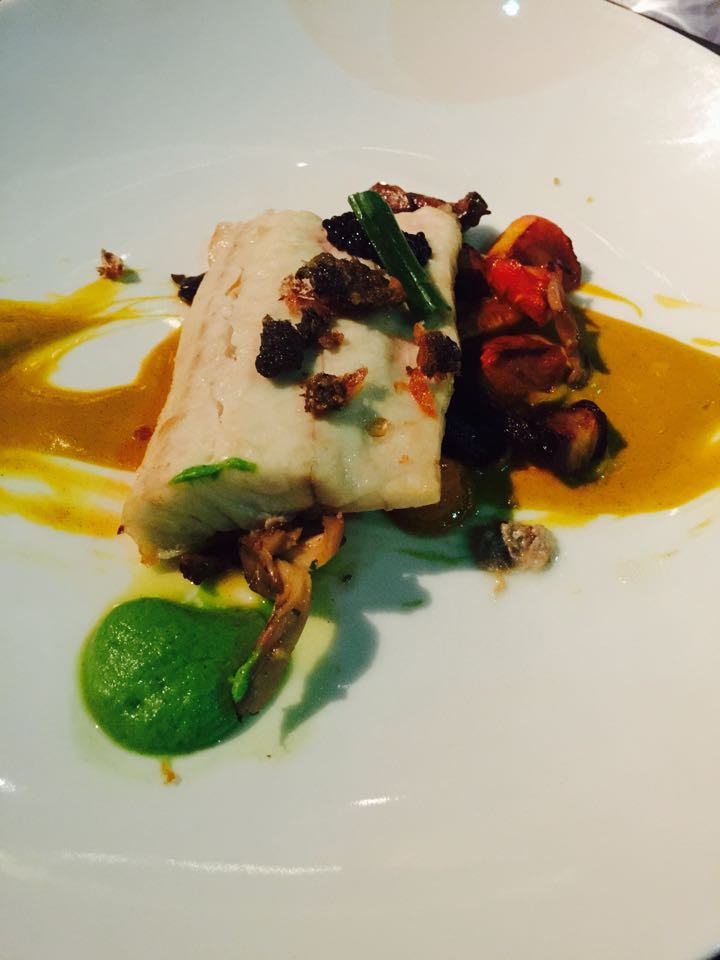 Dessert Chai Creme Brulee Cranberry white chocolate biscotti Paired With:House Spiced Latte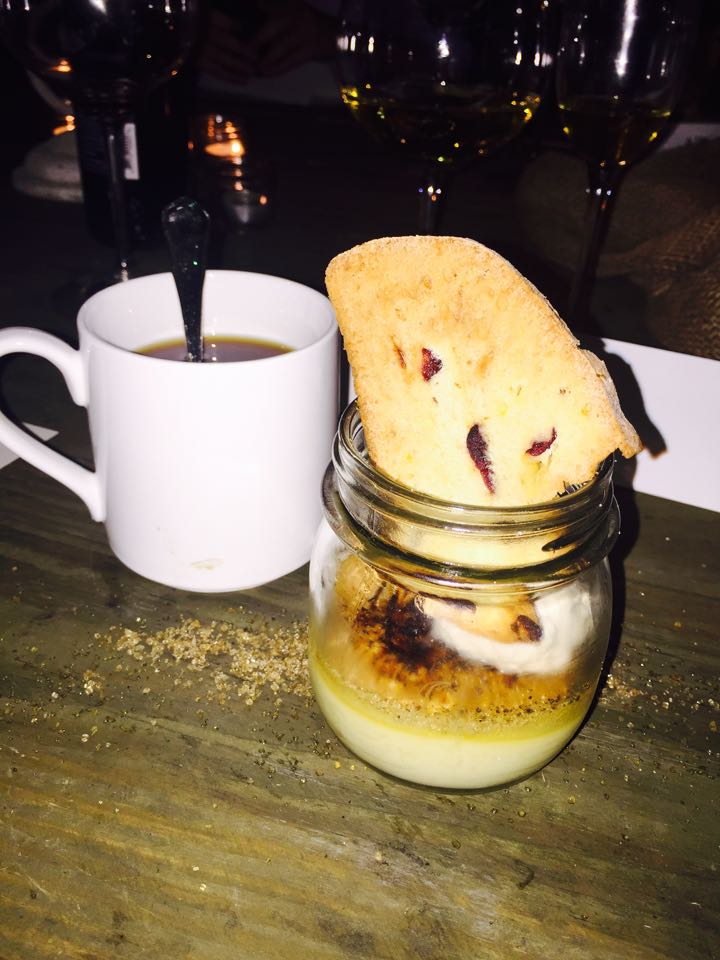 After dinner, we headed back to the huge Adelaide Cottage.  Our fairy godmother created the best S'mores station that I had ever seen.  Nutella, Hershey's bars, peanuts, and dark chocolate were some of my favorites.  S'mores, a skilled bartender, and wine?  What more could you ask for?  It was the perfect way to conclude our day.     The next morning we were treated to an open wood fire grill breakfast at the Beer Gardens.  Traditionally, Beer Gardens is a casual area of the resort where guests can enjoy a wide selection of craft beer, paninis, and bratwursts.  On this particular morning, executive sous chef, Roberto Guzman, had prepared delightful eggs, bacon, sausage, and ham biscuits with gravy.  It was the perfect start to the day.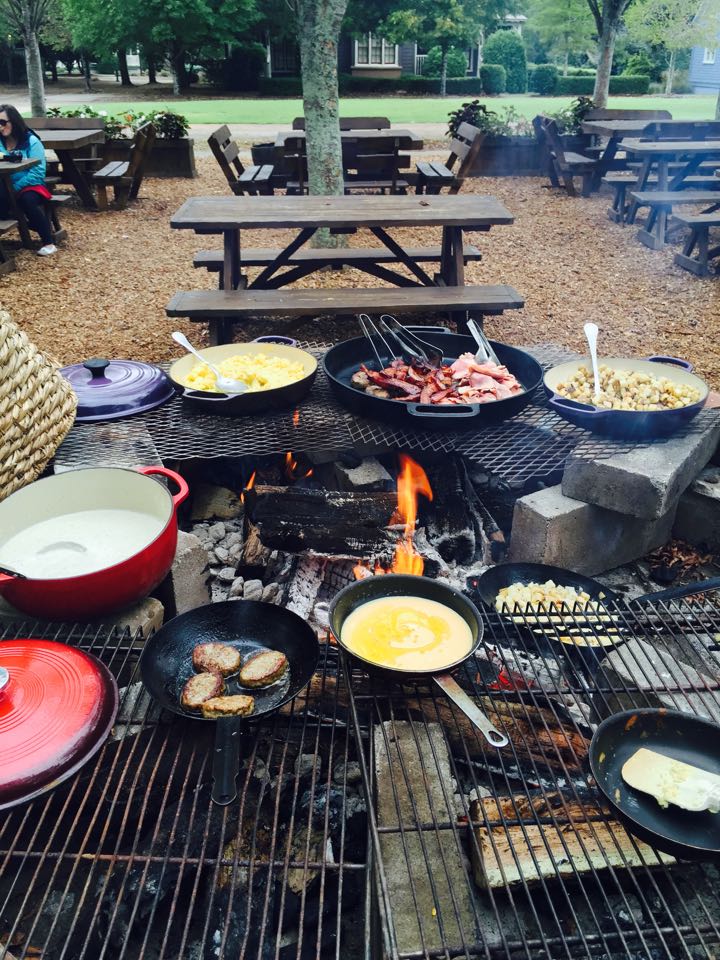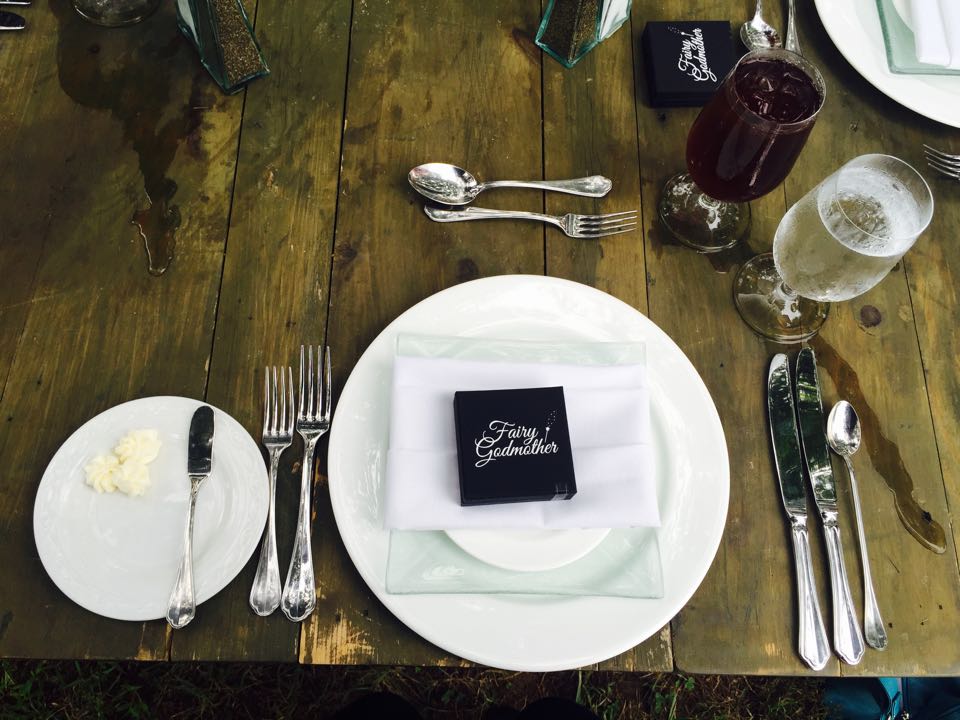 No matter where you decide to dine at Barnsley Resort, you are going to love your dining experience.  The staff is so friendly, the food is fresh and prepared to perfection, and the ambiance is like none other. Follow