'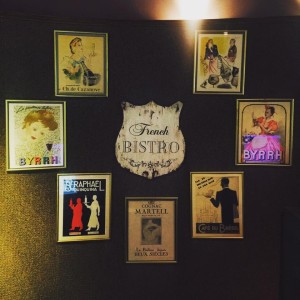 If cocktails entitled the mother and whore, flying legends, and hidden mayhem and the belly of an architect sounds intriguing, then you need to visit F & B.
Or if cocktails with champagne and St. Germaine's tickles your fancy, then this is the place for you.  These cocktails are unique not only in titles, but also with the ingredients.  All the cocktails are named after famous films.  The drinks are in my book's top of the line to say the least.
F & B opened July 2012 by owners Fabrice Vergez and Cindy Brown.  After having several years of experience in the Atlanta restaurant industry, they decided to bring this rustic French bistro to the Buckhead community and has created a friendly, neighborhood eatery for the Buckhead community.
When I walked into this restaurant, I really didn't know what to expect.  When I initially walked in, I loved the decor.  This restaurant has a French vibe, which means that it's very girly and slightly sexy.  Voulez-vous coucher avec moi?  Song lyrics kept popping up in my head after arriving.  The atmosphere has a very friendly, classic, dainty Paris feel.
I consider myself a complete girly-girl, so F & B was right up my alley.  I was excited to try everything that was on the menu.  When I dined, I tried the:
Escargot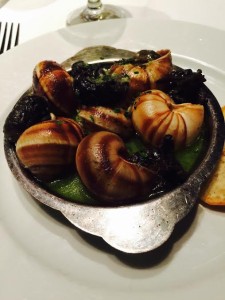 Beet Salad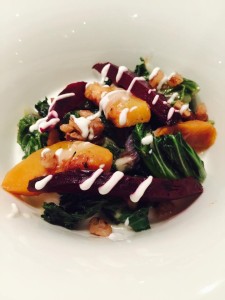 Beef Shank French Onion Soup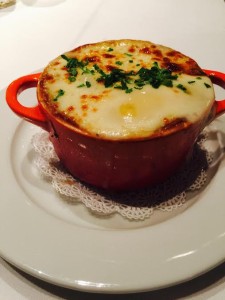 Duck Confit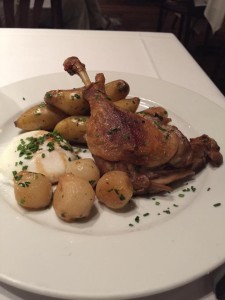 Shrimp Risotto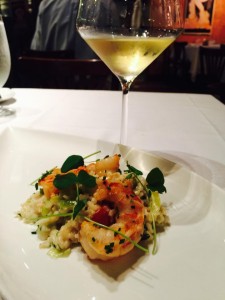 The Flying Legend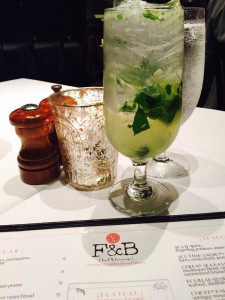 The Mother and Whore Cocktail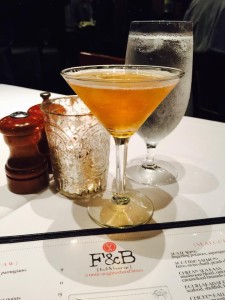 F & B offers complimentary valet parking, which is a plus for me because I hate looking for parking and I can never remember where I parked.  This eatery really takes guests to the streets of France.  It's very inviting.  I loved that the menu featured innovative twists on traditional French cuisine.  In each bite, you can taste the freshest ingredients used.  Make sure you visit.  You will not be disappointed.
Enjoy!