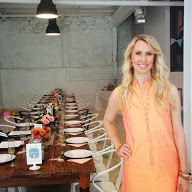 There is nothing like a weekend full of fun.  This past weekend was full of great times, awesome food, and amazing people.  I started my Saturday attending Peachfully Chic's one-year anniversary at Foster House Studios.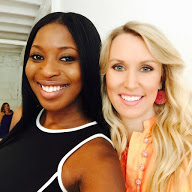 Earlier this year, I had the joy of meeting fellow blogger Allison Crawly who is the founder of Peachfully Chic.  She has been absolutely amazing!  She has such positive energy, a great sense of style, and she has such beautiful hair!  In short, she has become one of my favorite bloggers.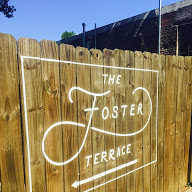 This brunch had an incredible layout, and the attention to detail was immaculate.  From the drink cart to the center pieces, everything was peacefully chic.  Some of your favorite bloggers attended to wish Peachfully Chic a very happy birthday:
Kelly O'Neil and Meg Daws (http://peachtreeeroadies.com); Kelly McGill (http://kalemekelly); Nicole Layne (http://nicoletothenines.com); Chan Vu (http://sweetsbychan.com); Alicia Uchedndu (http://allymcglam.com); Mireille Beckwith (http://city-peach.com); Catherine Gitonga (http://stylemd.com)
This brunch was one for the books.  I mean, do you see those center pieces?  Guests were treated to tasty bites, mimosas, and my favorite part was the arts and crafts segment courtesy of Craft Box Girls.  We all made coasters.  How awesome was that!  Everyone knows that arts and crafts really aren't my thing, but I may have had a change of heart.  It was super easy, and who doesn't need new coasters for drinks?
Guests also gained insight on how to improve their blogs from two of my favorite Atlanta-based publicists, Tori Allen, and Erica Dias, owner of The BPR firm.  Here are a few helpful tips that I learned:
*  "Thank you" is the most forgotten phrase in our indursty.  Always be gracious of an opportunity with a publicist, and hopefully, that publicist returns the favor.
*  Never be afraid to tell a publicist that you are unhappy with an experience.  Whether it is dinner, workout, or a free item, it's helpful to know these things for improvement.
*  Maintain current content on your blog.
Needless to say, I am looking forward to Peachfully Chic's next event.  Make sure to follow @PeachfullyChic on Twitter and Instagram and check her blog http://peachfullychic.com.
After that great brunch, I went home and took a nap, and then I got ready for date night at Vine and Tap.  Vine and Tap is located in Buckhead.  I really adore this restaurant because the decor is so sleek and chic.  I really had a taste for oysters, and Vine and Tap has $1 oyster Happy Hour every day from 5 p.m. to 7 p.m.  And you will be throughly impressed with their wine list.  It really is a match made in Heaven; right?
While dining, not only did I partake in delicious bluepoint oysters, I tried steak frites and charcuterie.  The steak frites was scrumptious.  It was a 10 ounce hanger steak served with frites.  It was prepared just right, and I couldn't get enough of the frites.  My charcuterie was perfection.  It was duck procecco, Gouda cheese, and goat cheese.  Needless to say, I was a very happy camper when I left.
Lately, my Sundays have been full of fitness and brunch.  It's still a Sunday-Funday, its just that I have been working quite hard to lose some of these foodie pounds that have appeared.  And I have to do some serious cardio because lake season is creeping up on me.  Of course, when you have a gal pal called Kalemekelly, it's impossible not to stay fit.
I adore my Kelly and her blog.  It is so unique.  Kalemekelly is a blog founded by Kelly McGill.  This awesome blog covers everything from fitness to food. She invited me to take a class with her at Svelte.  Svelte Fitness Studios is located in Brookhaven.  Its classes primarily utilizes a client's own body weight in isometric holds and movements to work large and small muscle groups to exhaustion.  The class was super intense, but fun.  We used a ballet bar for balance and proper alignment.  I stretched out some muscles, burned lots of calories, and felt like a million bucks afterwards.  The upbeat music and energetic instructor made the class truly enjoyable.  I will return, and I'm going to take advantage of the one-month trial for $99 for unlimited classes.  That really is a great deal. Make sure to follow @kalemekelly on twitter and instagram.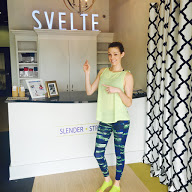 After brunch, I stopped by The Cookware House for their refreshing spring brunch.  This brunch was hosted by founder and CEO, Mary S. Moore along with Chef Jennifer Hill Booker.  During this brunch, we learned about products for warm weather entertaining, and they have plenty of unique options.  While learning about these new products, we enjoyed delectable spring bites prepared by Chef Hill Booker.  These recipes are in her new book, 'Field Peas to Foie Gras: Southern Recipes with a French Accent.'
Chef Jennifer Hill Booker, who is a Georgia native, believes that "food should taste like food." And for over 20 years, she has spent her culinary career educating people about food, nutrition, and healthy cooking practices.  She is currently an adjunct instructor at Le Cordon Bleu College of Culinary Arts in Atlanta and believes that cooking heals the soul.  She offers culinary therapy sessions for The Cottages on Mountain Creek, a private stabilization residence for those living with mental illness.
The food was incredible, extremely light, and full of flavor.  It mad me extremely giddy that spring had arrived. I tried the following:
* Roasted Summer Gazpacho Soup
* Organe and Argula Salad
* Infused Chili Oil
* Spring Omlet Roll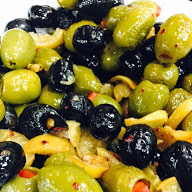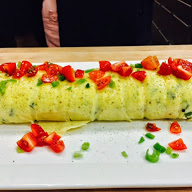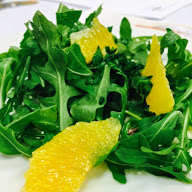 This spring, make sure your brunches, luncheons, and dinners are nothing but perfection.  Below are a few suggestions for some amazing products. These are my favorites and all products are available for purchase at The Cook's Warehouse.
*  CHATEAU SPILL- RED WINE AND STAIN REMOVER, retail: $9.99.  Château Spill is professional grade red wine stain remover that has been especially formulated effectively remove red wine and other stains. Unlike salt, soda, or less effective specialist products, Château Spill is proven to remove the unfortunate spills.  "It's rare to see unequivocal results, but they were indisputable.. No matter what the type of fabric you've spilled on or how long the stain has been there, Chateau Spill is easily the best at cleaning it up" – Wired Magazine, January 2015. No Peroxide | No Chlorine Bleach | No Phosphates ph Neutral | 100% Biodegradable Surfactant Safe for colorfast washable fabrics.
*  EPICUREAN PASTRY STAND, retail: $39.99.  Elegant and functional sturdy construction allows for slicing on stand , perfect for impressive presentations, easy to clean and store.
*  CARRY ON GIN AND TONIC KIT, retail: $19.99.  This kit includes the tools to mix two gin and tonics mid-flight including craft tonic syrup that puts the canned stuff to shame.  Made by W&P Designs, the creators of the Mason Shaker, the Old Fashioned Carry on Cocktail Kit and authors of the cocktail book, 'Shake.'
While leaving this brunch, I ran into Hugh Acheson.  How exciting; right?  Hugh was in the middle of his booking for his new book, 'THE BROAD FORK: Recipes for the Wide World of Vegetables and Fruit.'  This book has tons of recipes.  Hugh answered the most asked question at the market:   "What the hell do I do with kohlrabi?"  So here are 50 ingredients — from kohlrabi to carrots, beets to Brussels sprouts — we learn what to do with our favorite veggies with over 100 recipes to chose from.  I was able to sample a recipe from the book, 'Pickled Beets,' and it was quite tasty.  Make sure that you visit The Cook's Warehouse for all of your sping weather entertainment needs.  Akso, pick up Hugh's and Jennifer's book.  You will not be disappointed.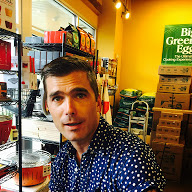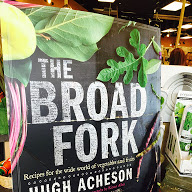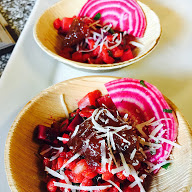 The orange and arugula salad was so tasty.  I was able to snag the recipe from Chef Jennifer Hill Booker .
You're welcome!
ORANGE & ARUGULA SALAD
Yields 4 servings
For Vinaigrette:
Juice of 2 oranges (about 1/2 cup)
¼ cup cider vinegar
2 tablespoon shallot, minced
1 teaspoon flaky sea salt
1 teaspoon freshly ground black pepper
¼ cup extra-virgin olive oil
For Salad: 4 cups (2 ounces) loosely packed baby arugula leaves
2 oranges, peeled, segmented, and seeded.
Directions:  In small bowl, whisk together orange juice, vinegar, shallot, 1/2 teaspoon salt, and 1/2 teaspoon pepper. Gradually add olive oil and whisk vigorously to combine. (Note: vinaigrette can be prepared ahead and refrigerated, covered for up to two days. Whisk thoroughly before using.)  Divide arugula between two plates and drizzle with vinaigrette. Top with orange segments and sprinkle with remaining salt and pepper.
To end my weekend on Sunday, I earned back the calories I burned at Svelte.  I stopped at Sandy Springs' latest pizzeria, Pizza Crosta.  This pizzeria is less than 15 minutes away from my house for starters, and it's very easy to locate.  Most impprtantly, there is a garage which offers free parking which is the biggest selling point for me and the reason why I will be returning and encouraging you to visit.  Not only will you love their pizza,  but you'll also love the community-style seating and open environment.
The menu selection has over 15 toppings for you to build your own pizzas and salads.  No matter how adventurous you are feeling, Pizza Crosta is sure to satisfy your appetite with choices such as lamb gyro, shrimp, prosucco, goat cheese, real mozzarella, and more.  There are five pizza sauces ranging from pesto to spicy tomato, and they even offer gluten-free pizza.  Their pizzas are 10 inches in circumference and cooked in a woodfire oven.  They also have specialty pizza for breakfast anytime which features scrambled eggs and bacon.
While dining, I tried a pepperoni pizza with spinach, oregano, and basil.  And I decided to be adventurous with an alfredo sauce, red onions, sausage, ricotta, and mozzarella.  My pizza was a slam dunk to say the least!  But don't drool over my photo.  Go get you some!
Follow Pizza Crosta on social media @pizzacrosta