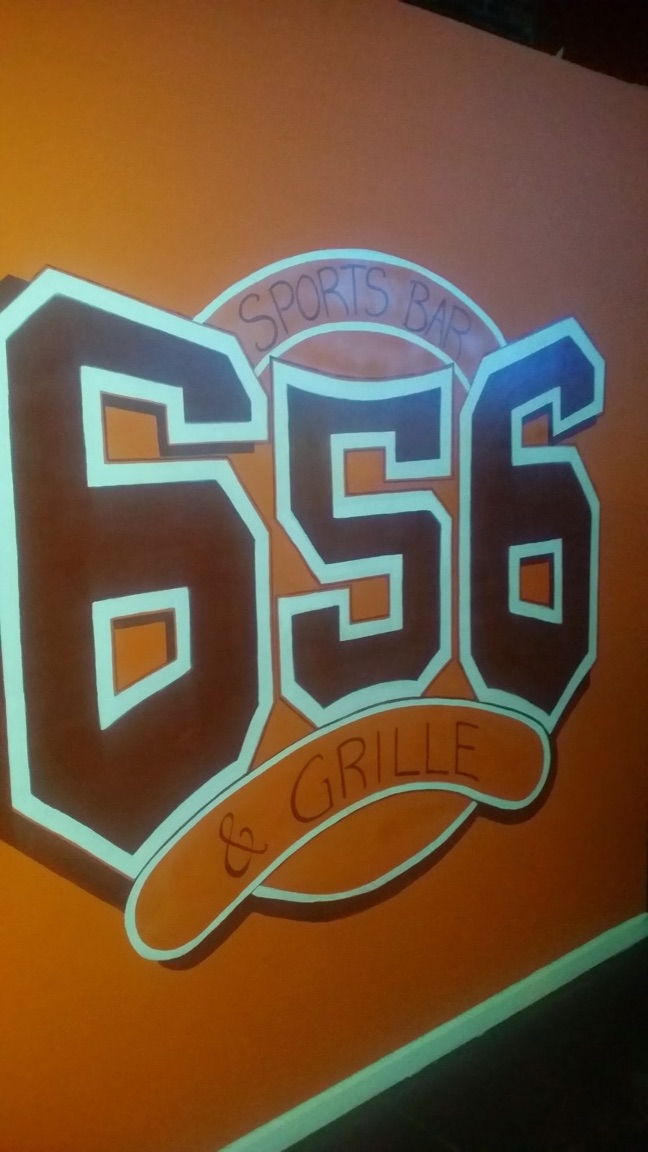 656 Sports Grille and Bar
Address:656 Pryor St Sw, Atlanta, GA 30312
Phone Number:(678) 732-3656
Hours: Monday-Sunday 11:00am-2:00am
Website: http://www.656sports.com/
Facebook: 656sportsbar
Twitter: 656sportsbar
Instagram: 656sportsbar
Where do you go to watch the game on Sundays? Stats? Taco Mac? Twin Peaks? Well, now you can add 656 Sports Bar & Grille to the list.
I am always excited to be in-the-know of the latest restaurant that's opening. So last night I stopped by 656 Sports Bar & Grille. Located at 656 Pryor Street in Atlanta, this new, upscale sports bar will be added to my list of go-to sports bars especially on game days.
With over 10 HDTVs, awesome drinks, and hookah, 656 Sports Bar & Grille is going to be Atlanta's go-to spot for sports fans. Also, this establishment is open for lunch and available for catering and private events.
This February they will be opening the roof top, and I can't wait! Located in Downtown Atlanta, I am anticipating that the view will be awesome!
I had the chance to speak with the chef, Chef Derek, to learn more about his experience. Although Chef Derek has been at "656" for about four months, he is extremely familiar with the area. He definitely knows what the clientele wants. He also worked for the Marriott hotel for over 15 years where he gained the majority of his cooking experience.
While dining, I loved the interior of the restaurant. It has very high ceilings, and the decor has a very modern feel. There are options for dining at booths or high-top tables. If you are feeling fancy, then they offer VIP sections with special bottle service, TVs, and the option for ordering hookah.
When I decided to dine here, I decided not to order the traditional bar food such as wings, burgers, or fries. I had a taste for something a little healthier for my entree. I started with the fried calamari with a sweet burner sauce. The sauce was sweet with a hint of spice. The calamari was fried to perfection. It had just the right amount of crispness.
I ordered the salmon, spinach, and corn on the cob. I am happy to report that the salmon was grilled just right, and it was very enjoyable. It was moist and had a great flavor. The spinach was fresh and had a great garlic'y flavor which went great with the salmon and corn on the cobb.
I tried the fried talipia and fried shrimp to compare. It was my favorite. I love a great piece of fried shrimp, not to mention that they were a great size.
I am very happy to have a sports bar that not only makes great drinks, but has great food to match. I will make sure to return on a game day to enjoy those awesome HDTVs and hookah!
Make sure to follow 656 Sports Bar & Grille on Instagram: @656sportsbar.
Please follow and like us: