This recipe is sponsored by La Marca Prosecco. All ideas are my own.
Hi, friends. I have partnered with my friends at La Marca Prosecco, and I'll be sharing a few of my entertaining tips and recipes using their Luminore. Since New Year's Eve is less than ten days away, I wanted to share a perfect pairing using Luminore by La Marca Prosecco. Luminore is ideal when you want to elevate your VIP events such as New Year's Eve gatherings, Oscar parties, engagements, and any occasion when you need a little extra razzle-dazzle.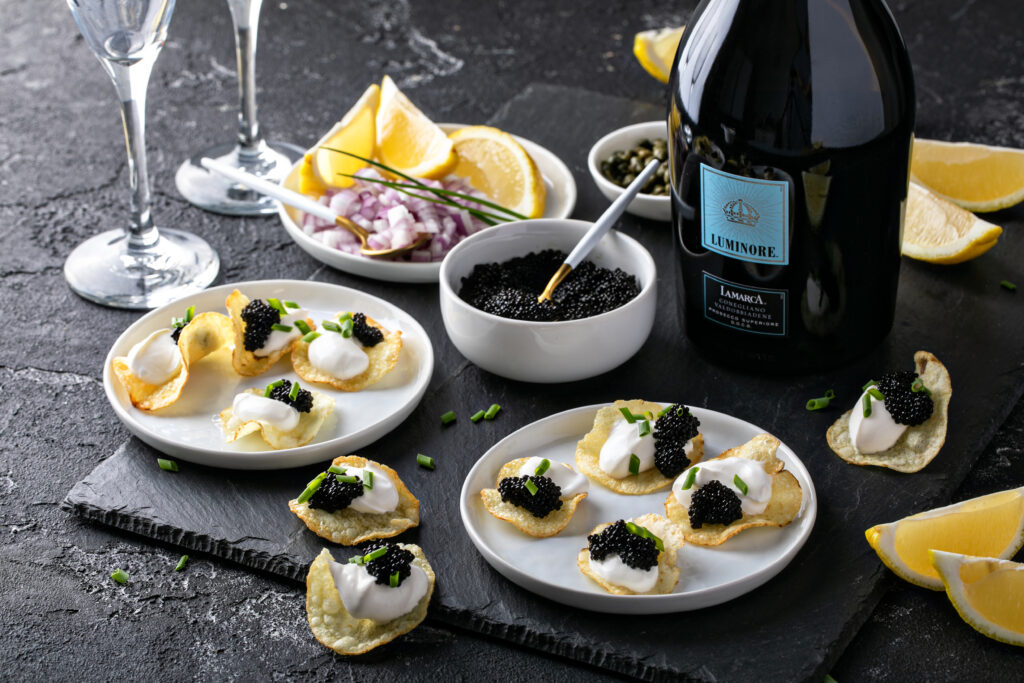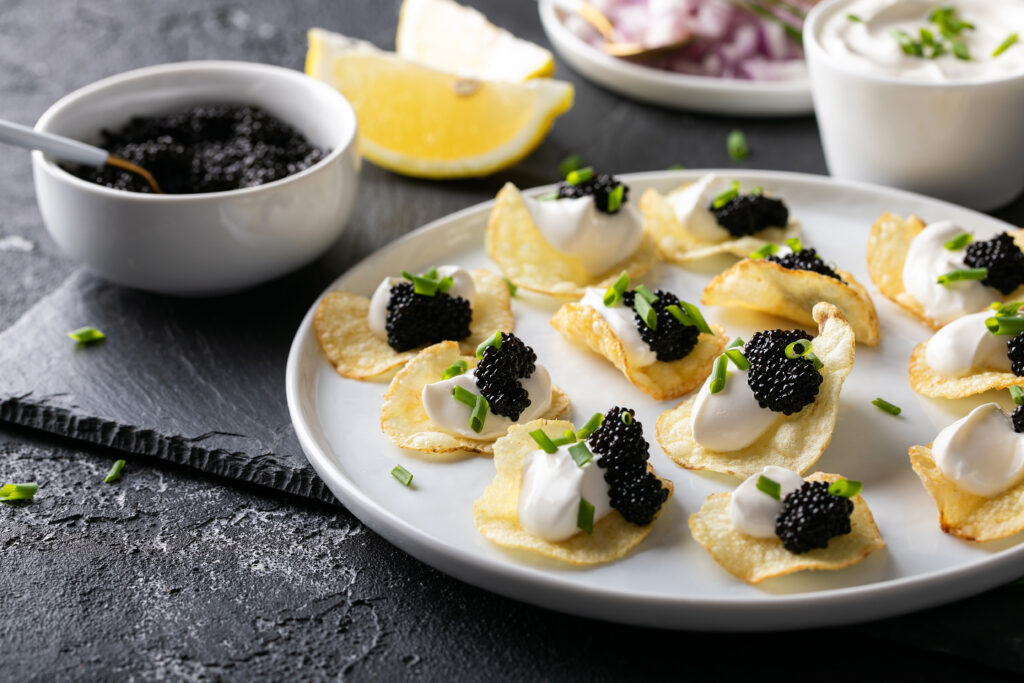 I paired this La Marca Luminore Prosecco with one of my favorite New Year's Eve must-haves: caviar. When I am entertaining at home for New Year's Eve, I want to bring the elegance and sophistication of restaurant dining to my home. These two are a winning combination for several reasons. First, the flavor notes of white flowers and stone fruits complement the soft, creamy texture.
Clean, crisp acidity balances a touch of sweetness and offers a light, refreshing style. Subtle hints of fresh citrus, pear, and nectarine round out the exquisite palate. Not only is this recipe impressive for your guests, but it's also fail-proof and complimentary. The pairing is also approachable and impressive. The light and zesty flavor and aromas of prosecco create a beautiful contrast with the salty and smooth flavors of the caviar and the potato chip. The prosecco doesn't overpower the palate and allows you to experience the full effect of the caviar in between sips. Your taste buds will thank you.
Entertaining tip: Your caviar, which should be stored just above freezing point in the cold part of your refrigerator, needs to sit out on the counter for approximately 15 minutes in order to reach perfect texture. In terms of timing, make sure that each item isn't too warm or too cold when serving. Always make sure to have a champagne bucket on hand with ice. Click Here to Purchase Luminore by La Marca Prosecco: https://bit.ly/32ff2fe
Recipe: Caviar Potato Chips Pair With La Marca Luminore
Ingredients
1 jar of your favorite caviar
1 bag of your favorite plain lightly-salted potato chips
1 container of crème fraîche
1/2 cup chopped chives
1/2 cup diced red onions
3 lemons, cut up
1/2 cup of capers
Directions: Sort through a bag of potato chips for flat chips. Arrange chips on a serving tray. Using a small spoon, place a small dollop of crème fraîche on each chip. Top with a spoonful of caviar. Sprinkle with chopped chives. Garnish with capers, red onions, and lemons. Serve and enjoy!