Recipe:​ Pace®​ Chicken Salsa Chicken
This Recipe Is Sponsored By Campbell's®. All Opinions Are Mine Alone
Hi, friends!
I have partnered with my friends at ​Campbell's®​ for a quick, simple, and delicious recipe. My Pace® chicken salsa recipe is ideal for when you don't have much time or if you want to try a new and easy recipe.
I really loved using ​Pace® ​Picante ​Sauce​ because it has a bold flavor, and the Picante is smooth. You can pair this recipe with rice and beans or a garden salad.
Enjoy!
Pace®​ Chicken Salsa Chicken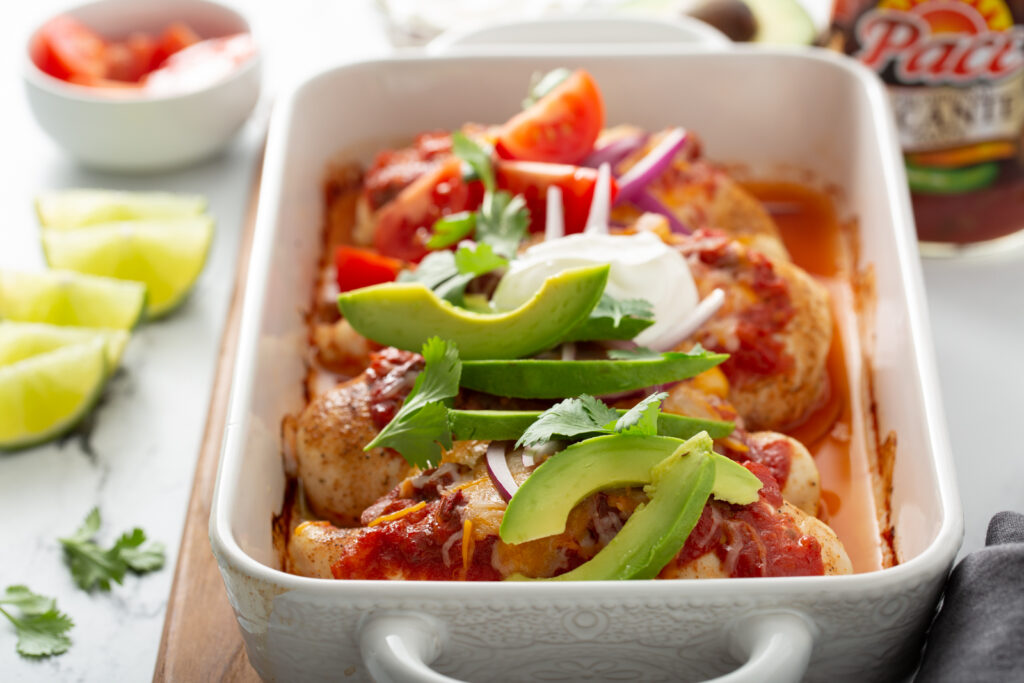 Ingredients
4 boneless chicken breasts, skinless
Salt and pepper, to taste
1 packet of taco seasoning mix
1 cup of Mexican cheese, shredded
Optional Garnishments
sour cream
tomatoes
onions
avocados
cilantro
Instructions
Preheat the oven to 375 degrees.
Grease a 9×13 dish and place chicken breasts in the baking dish. Sprinkle breasts with taco seasoning, salt, and pepper on both sides. Pour salsa on top of the breasts.
Bake for 30-35 minutes.
Sprinkle chicken with cheese and bake for an additional 3-5 minutes. Remove chicken and top with sour cream, onions, avocado, and any other desired toppings.