When I was invited to visit Pensacola, Florida, I didn't know what to expect. I had explored several cities in the Sunshine State such as Amelia Island, Destin, and Miami; however, Pensacola was a first. This charming coastal city has such character and rich history, along with beautiful emerald-green water, white sand, and lots of sunshine!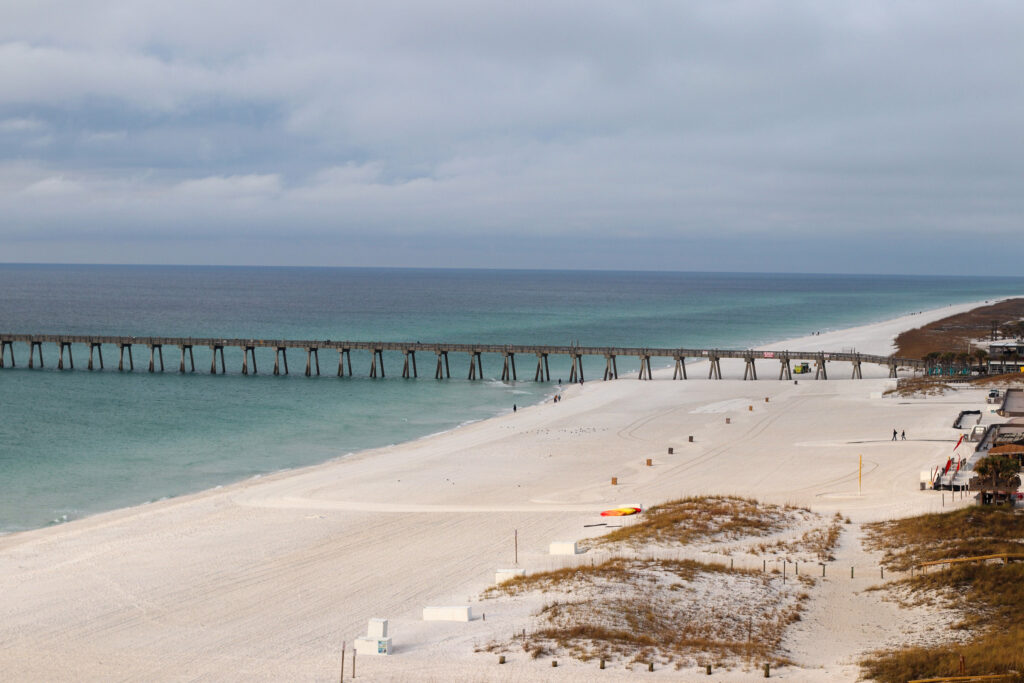 I had a chance to devour some delicious meals, and along the way, I met a number of incredible chefs.  I would like to share my recommendations of the five restaurants to visit in Pensacola, Florida.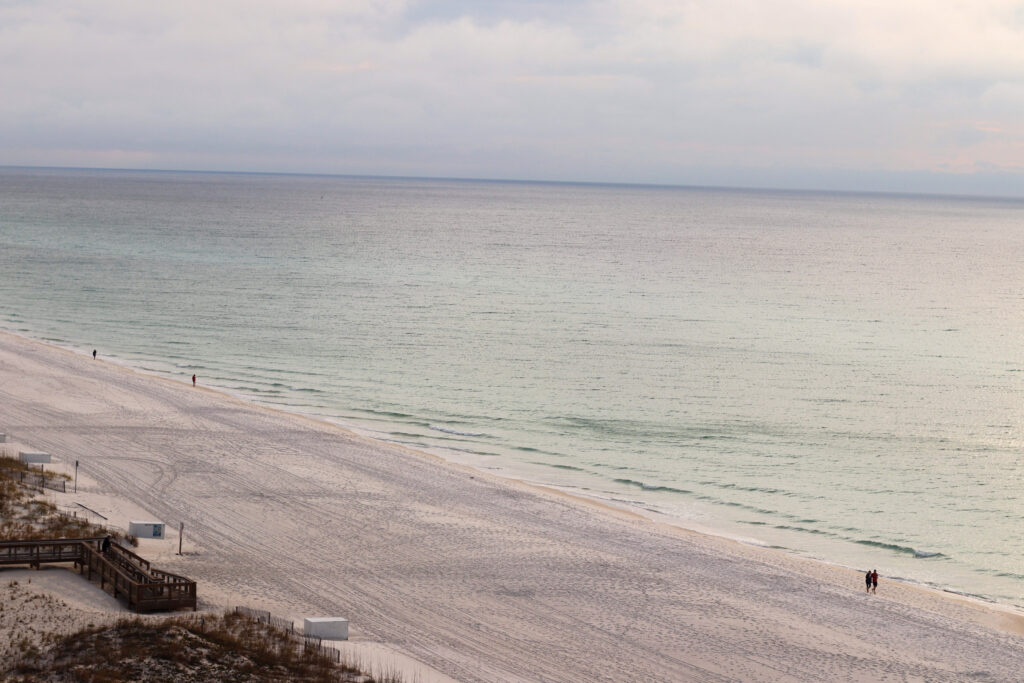 1. The Grand Marlin 400 Pensacola Beach Blvd. Pensacola Beach, FL 32561
If you are a seafood connoisseur like myself, then you are going to love The Grand Marlin.  While dining, you'll enjoy stunning views of the water.  And if you dine at the right time, you can catch the mesmerizing sunsets.  
Business Insider named The Grand Marlin one of 'The 100 Most Scenic Restaurants in the US'.  I mean, let's be honest, a great scene is a perfect way to start your meal, along with a glass of wine or a cocktail.  

Their menu is a mix of land and sea, so it's only right that The Grand Marlin serves the highest quality cuisine, including the freshest local seafood that is featured on the menus.  Each day, the menu is designed and printed daily to take advantage of the local seafood.  Everything is made fresh and in-house.  The seafood on the menu is highlighted by delectable daily specials, from the kitchen of award-winning chef, Gregg McCarthy.  The food presentation was beautiful and almost too good to eat.  Fabulous views, wonderful food, and delectable cocktails — what more can you ask for?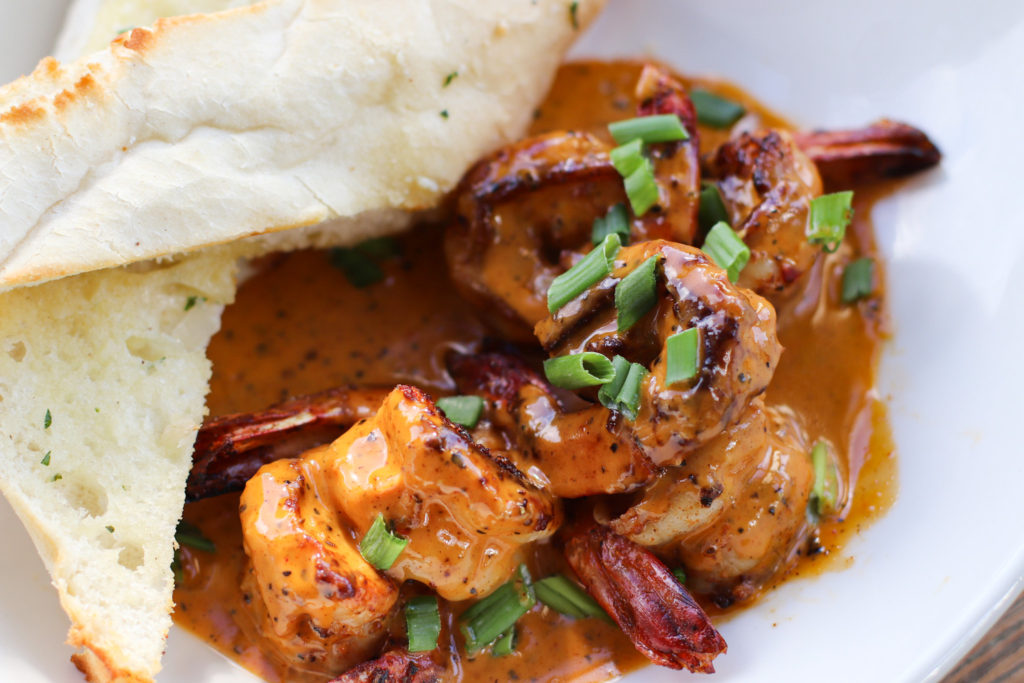 Menu must-try: Crispy lobster fingers with vanilla bean infused honey mustard sauce; TGM BBQ shrimp with BBQ butter, Worcestershire, Gambino's bakery dipping bread
2. Jackson's Steakhouse 400 S Palafox St, Pensacola, FL 32502
There aren't many restaurants I would travel to, in the state that the restaurant is located in, just to visit that particular restaurant. However, Jackson's Steakhouse is definitely one of those restaurants.
Serving delectable steaks for over 20 years, this restaurant is the definition of true sophistication and elegance. Jackson's is rich in history and rich in flavor. It's located in a revitalized 1860s-era building. Executive chef Irv Miller, is the founding executive chef and has prepared dinner at the James Beard House for five one-of-a-kind events.
The menu is a farm-to-table menu complete with aged steaks and seasonal ingredients. Jackson's serves only Midwestern grain-fed beef from the heartland of America. The Proprietor's Cut and fresh, local seafood are hand-selected and artistically prepared to perfection. Jackson's Steakhouse has earned the 'Award of Excellence' from Wine Spectator, nine times. Also, as a nine-time consecutive recipient of Florida Trend magazine's 'Golden Spoon Award', and now 'Hall of Fame' recipient, Jackson's Steakhouse is considered one of Florida's top 25 restaurants.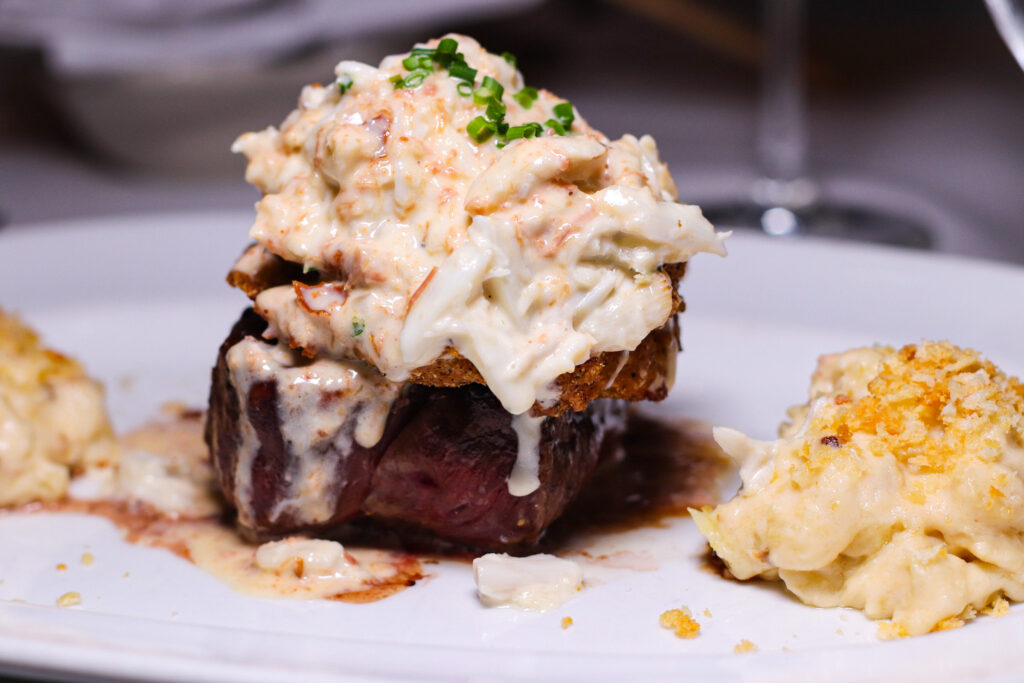 Menu must-try: Petite filet 6-ounce beef tenderloin with fried green tomatoes, jumbo lump blue crab, Thibodaux andouille cream, and three-cheese macaroni with bacon.
3. Angelena's Ristorante Italiano 101 E Intendencia Street Pensacola, Fla. 32502
Angelena's Ristorante is the sister restaurant of Jackson's steakhouse.  If you are a lover of authentic Italian like myself, then you are going to love Angelena's.  Executive chef James Briscione is the first-ever, two-time champion of Food Network's Chopped and a food network personality.  From the moment you walk in, you feel like you've been whisked away to Sicily or Florence.  It's a gorgeous restaurant that is also very sophisticated without being too stuffy.  Angelena's is a chef-driven restaurant with rustic, yet elegant plates and an Italian coastal vibe.  As soon as I entered the restaurant, I was greeted with a warm smile and a family-like cheerfulness. 
You'll have a great appreciation for their handmade pasta, which is thoughtfully prepared. Their vegetable dishes are served alongside an abundance of Gulf seafood. The wine list is extensive and extremely impressive. There is a wide variety highlighting wines from thirteen different Italian wine-growing regions. I overindulged in many of the dishes on the menu. I tried pizza, pasta, and meatballs. Everything was impeccable! This is a restaurant that is definitely a must-visit.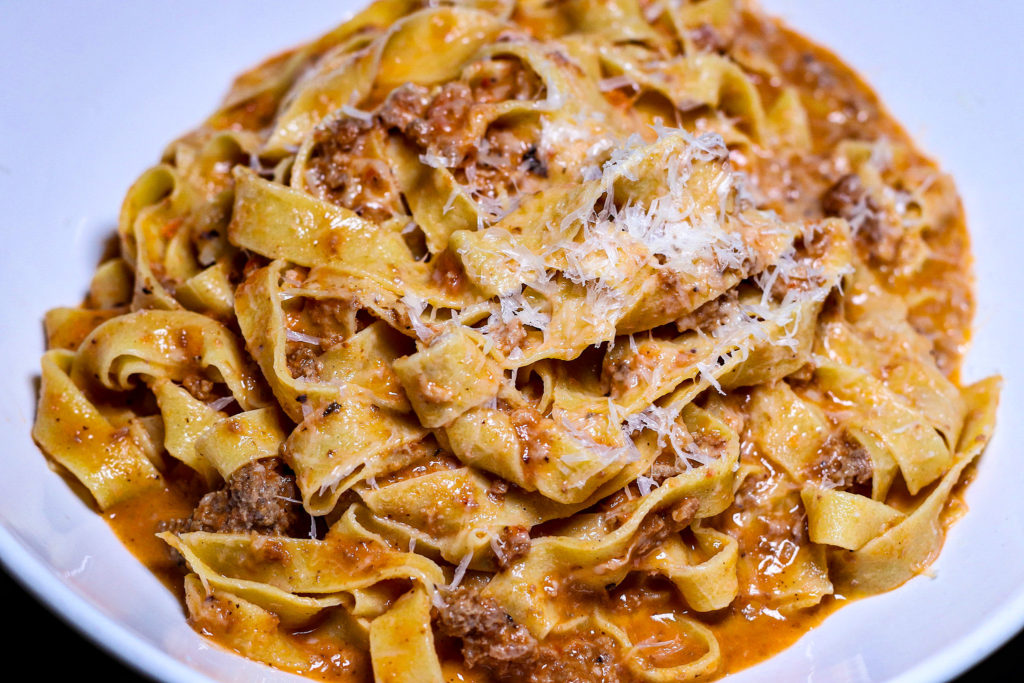 Menu must-try: Tagliatelle Bolognese & Chianti-braised boneless short ribs
4. Urban Swinery 19 Palafox Place Pensacola, Fla. 32502
If you like large portions, wine, ample beer, which includes 41 craft beers and 35 craft sodas; superb customer service, and made-from-scratch food, then Urban Swinery needs to be on your bucket list. With the exception of hard cheese, Urban Swinery smokes, age, and cures all of their meats in-house. Even their ice cream is made in-house!
Located in downtown Pensacola, Urban Swinery is the sister restaurant of Global Grill. From the moment we arrived, everyone was so warm and kind. The ambiance was so cozy and laid back, yet chic. The menu had so many awesome options. It's no wonder that I wanted to order everything on the menu. Jimmy, one of the restaurant's managers, made sure that our meal was stellar. His wine recommendations were spot-on. We ordered everything on the menu, and everything exceeded our expectations. I highly recommend that you visit.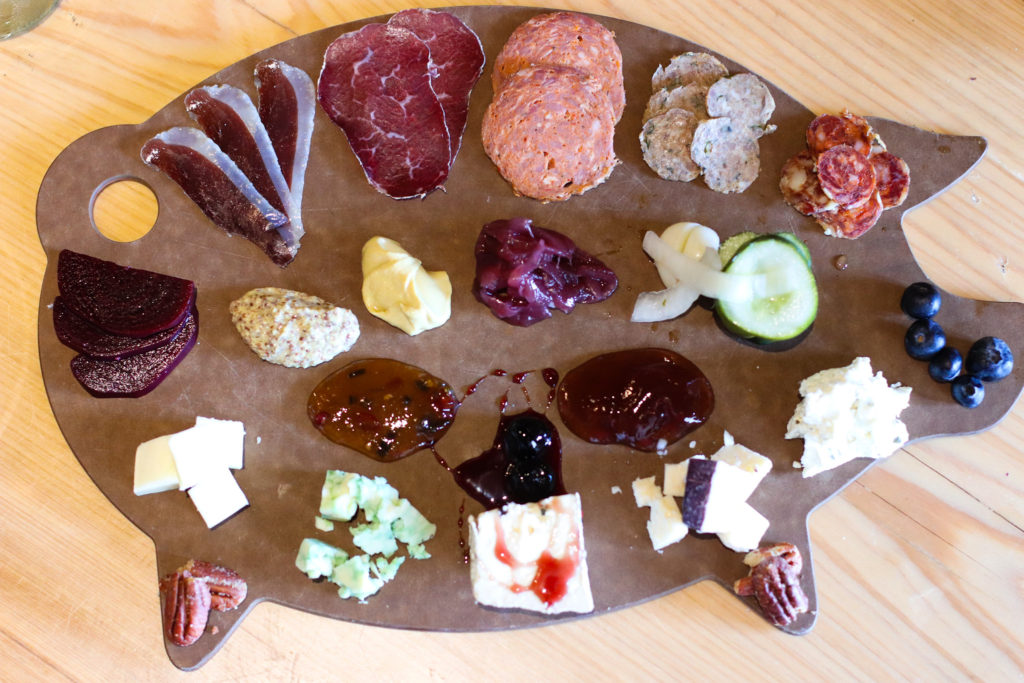 Menu must-try: Stuffed chicken wings; and meat & cheese board
5. Cypress Pensacola 1124 W Garden Street Pensacola, Fla. 32502
Cypress Pensacola is a gem. It can be best described as a casual elegant downtown eatery, serving inspired coastal cuisine. All ingredients are locally-sourced and creatively inspired. The space inside is very stylish and inviting. I highly recommend ordering a cocktail. Their cocktail menu is uniquely refined and tasty; and the glassware is oh-so dapper.
During my visit, we dined for brunch. Everything on the menu spoke to me and looked amazing. I was opting for the fried chicken, biscuits, and gravy. Then, as I was placing my order, I saw the lady next to me order a beautiful Cobb salad. I did add the biscuit and gravy. Life is all about balance, right?
The lettuce was so fresh. And sitting on top of that fresh lettuce was avocado, bacon, blue cheese, tomatoes, and shrimp. I was very happy that I had made the change. The biscuit and gravy were super rich, buttery, and fluffy.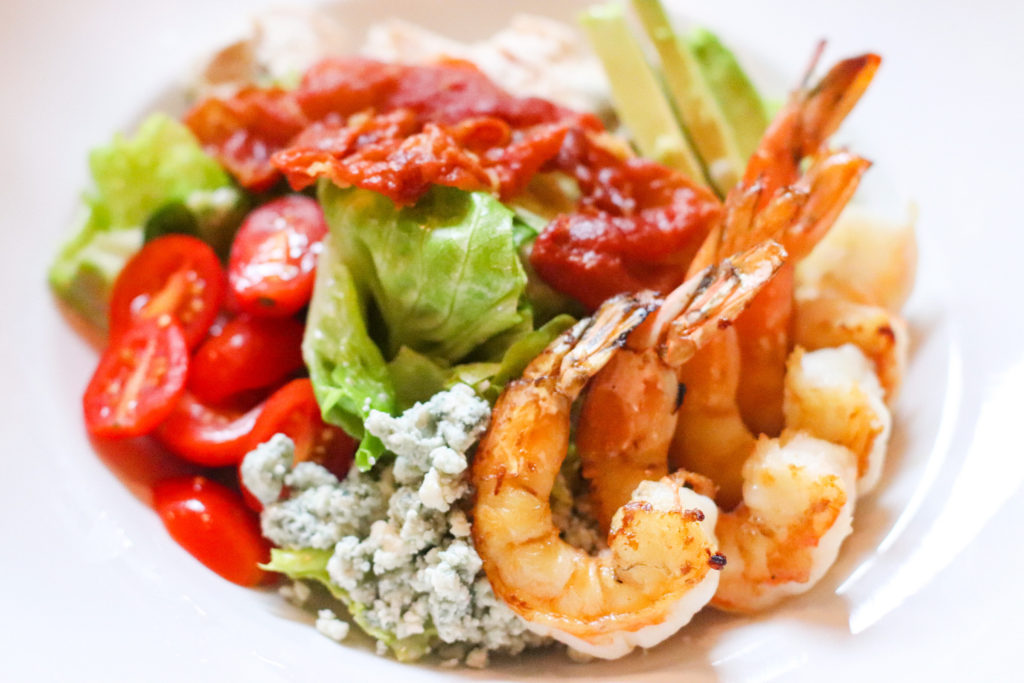 Menu must-try: Cobb salad, add shrimp.
We had the joy of going on a cruise. I highly recommend cruising the bay with Pensacola Bay Cruises. The views were so beautiful, and we learned so much about the city of Pensacola. We enjoyed wine as we took a tour of Pensacola Beach, downtown Pensacola, and the Gulf Islands National Seashore, which features a scenic tour by water.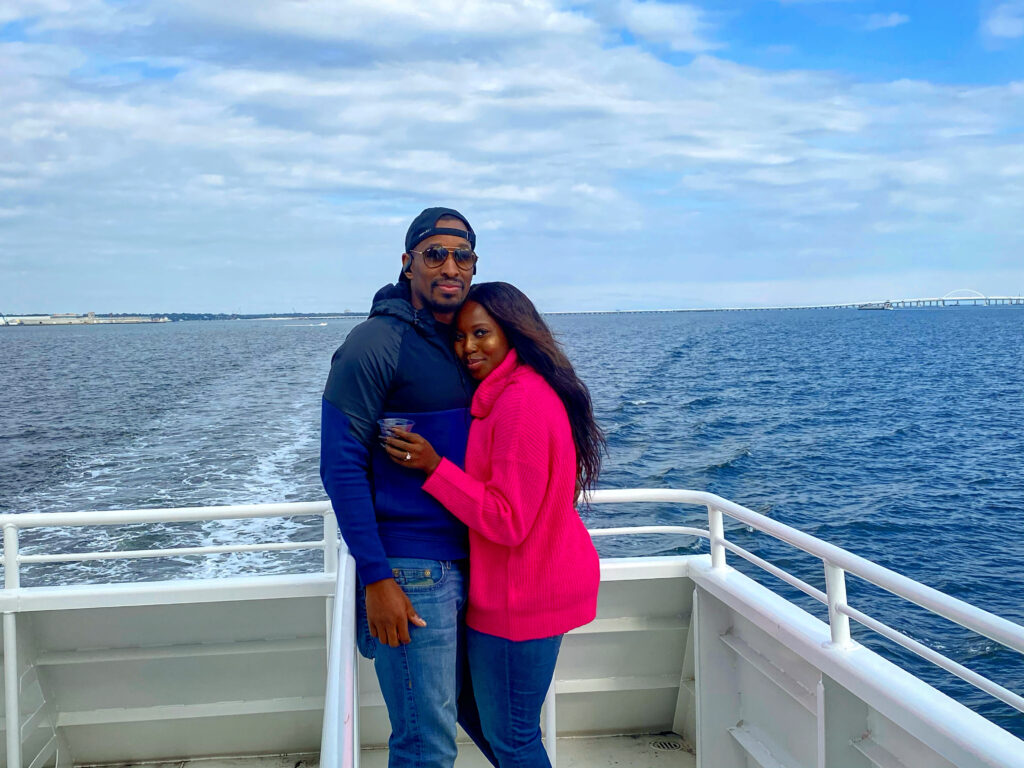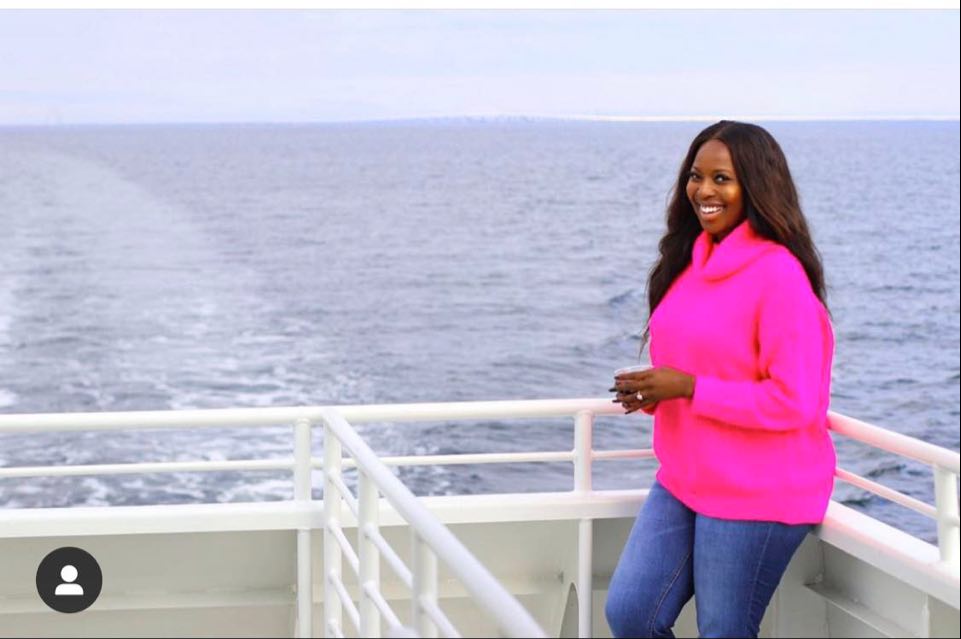 Needless to say, I will be visiting Pensacola as soon as I can. The next time that you travel, add this coastal city to your bucket list. I assure you that you will not be disappointed.