While visiting Kingston, Jamaica, during the Jamaica Food and Drink Festival, I had a chance to experience everything as a local.  I had the best time, and I can't wait to return.  Here are seven places you must visit in Kingston, Jamaica.

1. Bob Marley Museum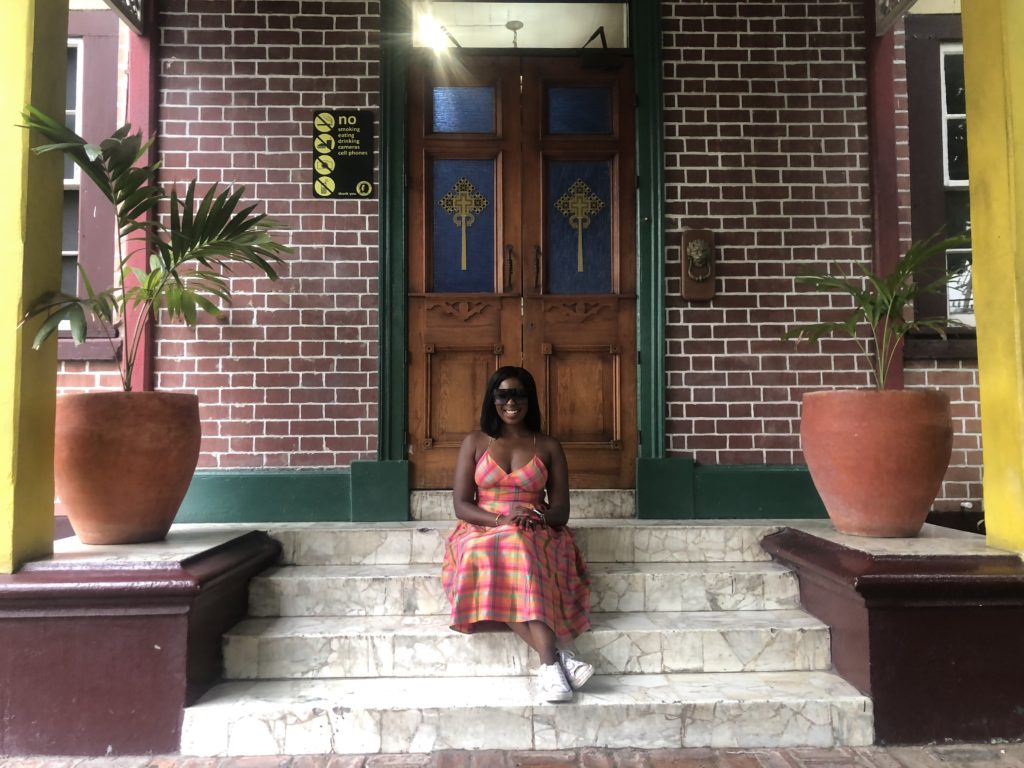 Although I didn't know that it was a museum, I was thrilled to tour the home of the late Bob Marley.  I have always been a huge fan and have found his life story very interesting. I enjoyed and learned a lot of fun facts throughout the tour.  For instance, I learned that Bob Marley stood 5-6. (I always thought that he was much taller.)  I also learned during the tour that he received an Order of Merit from Jamaica, and he was given the peace medal from the United Nations.  Our awesome tour guide was extremely knowledgeable and engaging.  And during the 75-minute tour, you are not allowed to film or take photographs in the home.  I highly recommend visiting and experiencing the tour for yourself.  Book your tour here: https://www.bobmarleymuseum.com/bob-marley-museum-tour/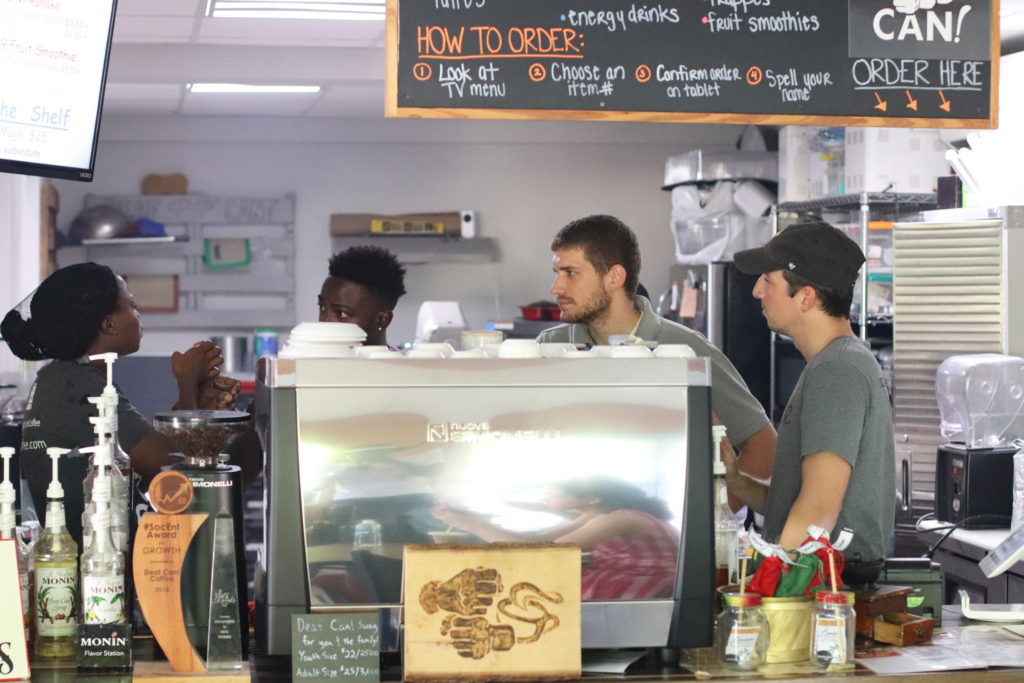 When I dined at Deaf Can Coffee, the coffee and service was impeccable.  But after speaking with the team and learning about this incredible social enterprise, I left feeling inspired and motivated. Deaf Can Coffee is a social enterprise that affirms young people in their identity as a person who is deaf.  The entire basis of Deaf Can is that 'the deaf can.'  They are able and they lack nothing.  Although they are unable to hear, they can do anything just like anyone  else. Their story began when a group, the Caribbean Christian Centre for the Deaf, was taken to meet Evelyn Clarke, a deaf coffee farmer in Top Hill, St. Elizabeth.  The teen students began roasting, packaging, and selling coffee.  Then they began brewing the coffee.  A few months later, they opened up a small coffee shop at their school. 
When you visit Kingston, Jamaica, make sure you stop by one of the Deaf Can locations and pick up a cup of coffee.  Learn more: https://www.deafcancoffee.com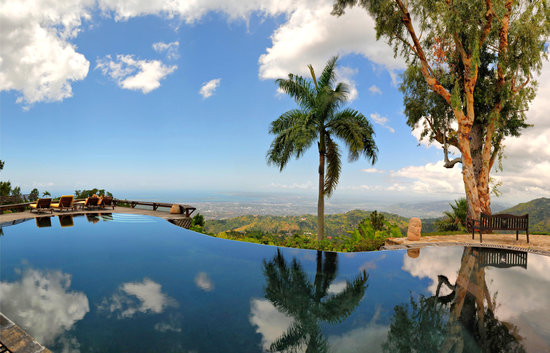 Dining with a view has a new meaning at Strawberry Hill Hotel.  Located in the Blue Hills Mountains, Strawberry Hill Hotel has everything you need for a fabulous stay. The commute up the hill is 50 minutes, and the drive up was absolutely gorgeous.  There was so much greenery and beautiful views of the sky. Strawberry Hill, selected by The New York Times as one of the "1,000 Places to See Before You Die," has a stunning infinity swimming pool, vivid tropical gardens, and some of the best air I have inhaled.  
With the food being so superb and each meal being so filling and flavorful, it was a-must that I dine for breakfast, lunch, and dinner.  To top it all off, the staff was extremely accommodating.  Check out the awesome views: https://www.youtube.com/watch?v=RU6Tf1kJzvE. Car transfers from Kingston's Norman Manley International Airport are $100 each way.  Helicopter transfers are available also.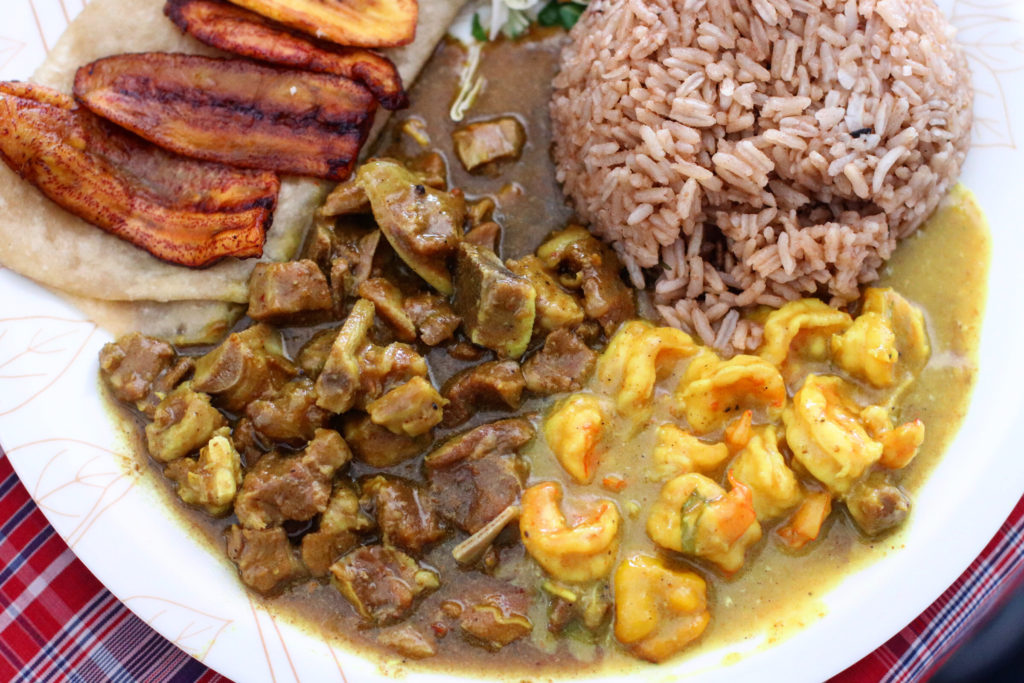 For a truly authentic Jamaican dining experience, it is a-must that you visit Moby Dick Restaurant.  Known as the "curry haven in Jamaica," this restaurant has been in Jamaica since the 1900s.  One hundred years later, Moby Dick is still producing phenomenal food and stellar service. 
When I dined, I devoured the roti, curry goat, and curry shrimp.  The food was so hot, fresh, and savory.  The spice of the curry was sheer perfection.  Overall, my dining experience was a heavenly experience.  Make sure you order the homemade lemonade.

5.  Hellshire Jamaica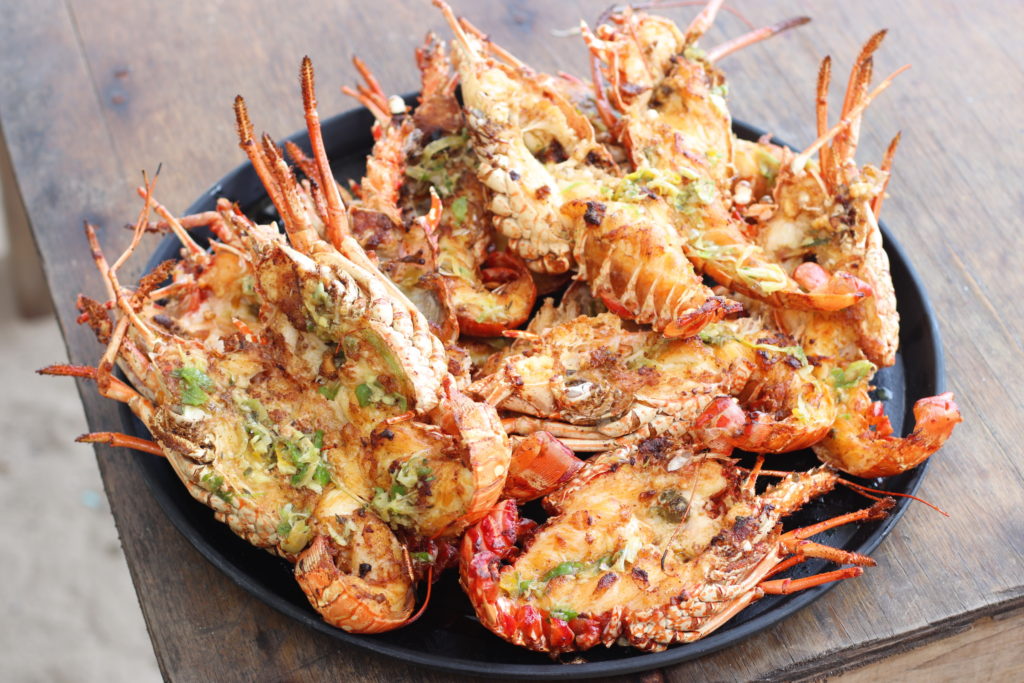 Unfortunately, Hellshire isn't in Kingston.  However, it's 30 minutes away, in Hellishire Beach.  But I promise it's worth the visit.  If you are into beautiful sandy beaches, fresh seafood, and safe swimming, make sure you visit Hellshire Jamaica.  This spot has some of the best ocean views I have seen and plenty of delicious seafood to match. Throughout Hellshire, there are several restaurants and bars to explore.  We dined at Aunt Merl's Fish Place where we savored plenty of red stripes, fried red snapper, festival, and lobster, all while watching stunning ocean views.

6.  Devon House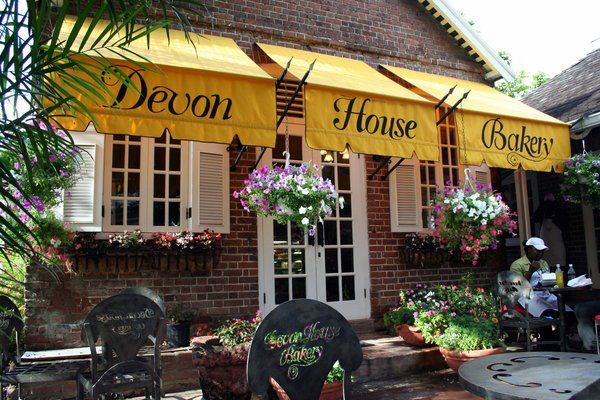 The Devon House mansion is the architectural vision of Jamaica's first black millionaire, George Stiebel.  Stiebel was among the three wealthy Jamaicans who constructed elaborate homes during the late 19th century.  The corner of Trafalgar Road and Hope Road was known as Millionaire's Corner.  The Devon House is now a place where families, visitors, and locals can relax, have fun, shop, eat, and really enjoy themselves.  It's also a foodie haven. 
I stopped by The Devon House bakery and loved the hot Jamaican patties.  Devon House ice cream is not only picturesque, but after being on a diet for the last few weeks, the ice cream was absolutely heavenly.  It was oh-so rich and creamy.  I highly recommend it. The Devon House also offers an awesome coffee shop called Damascus Gate Mediterranean Cafe.  The coffee and service was really great.  The Devon House is a must-visit, especially when you're hungry.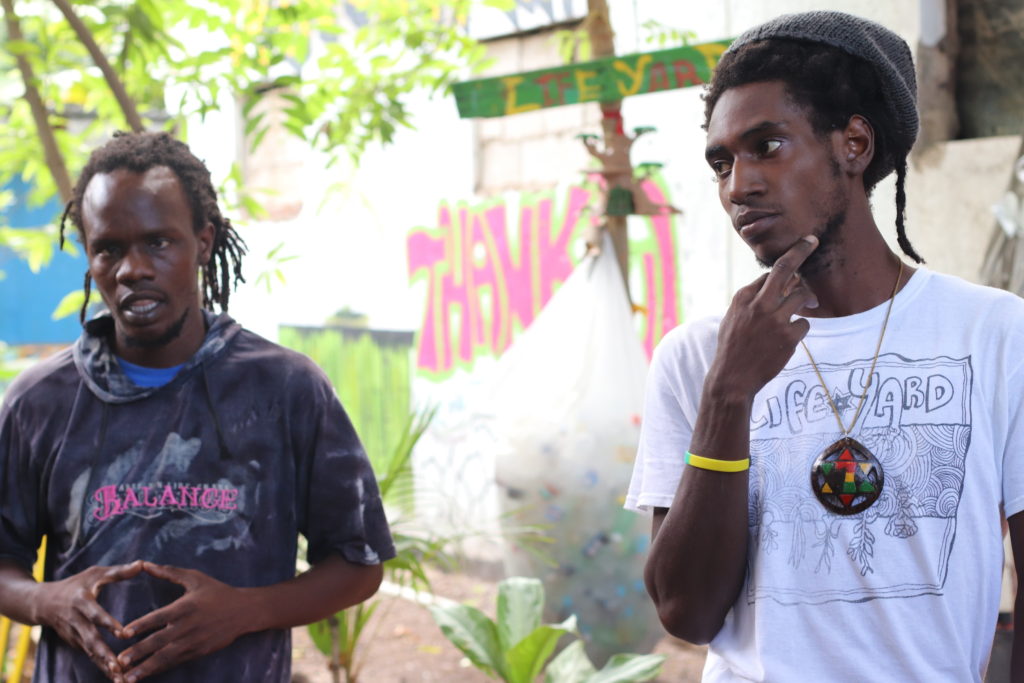 Life Yard Kingston is a community-based organization as well as social enterprise in the heart of downtown Kingston.  I took a tour and saw that the men are doing really incredible things at this organization.  They take pride in self-reliance and self-sustainable, and they are committed to positively impacting their community.  They offer fresh juices and vegan and vegetarian food for lunch, all produced on-site. We explored the farm on-site, and it was so awesome to see that they are growing red fruit, avocado, pear, grapefruit, and other fruits and veggies. Life Yard recently launched Writing for Life.  This is to help men and women read and write so that their literacy skills will improve.  The vibe and energy at Life Yard is incredible.  Make sure you visit and see for yourself!