On the evening of June 18th, I had the opportunity to gather some of Atlanta's prominent tastemakers and media for the unveiling of The Chef's Kitchen, in the Maisonette, at St. Regis Atlanta.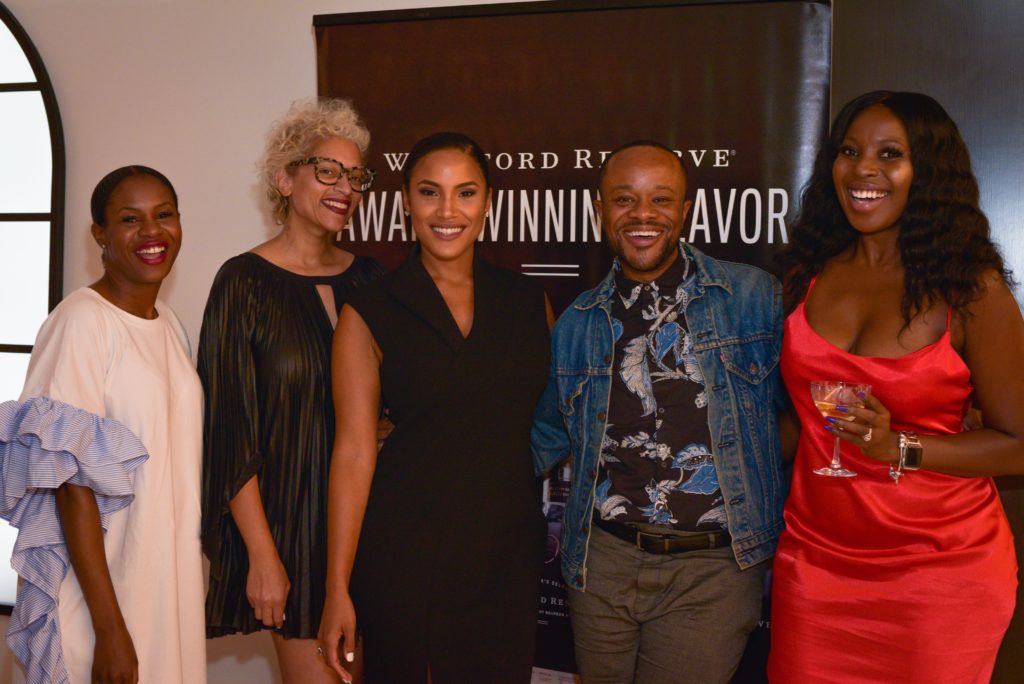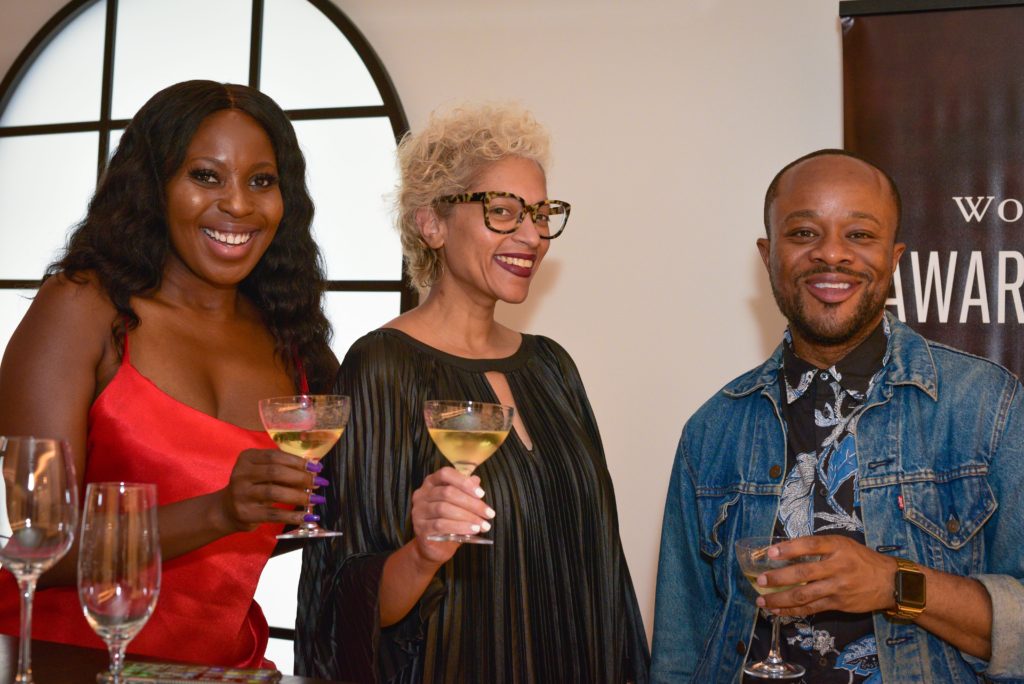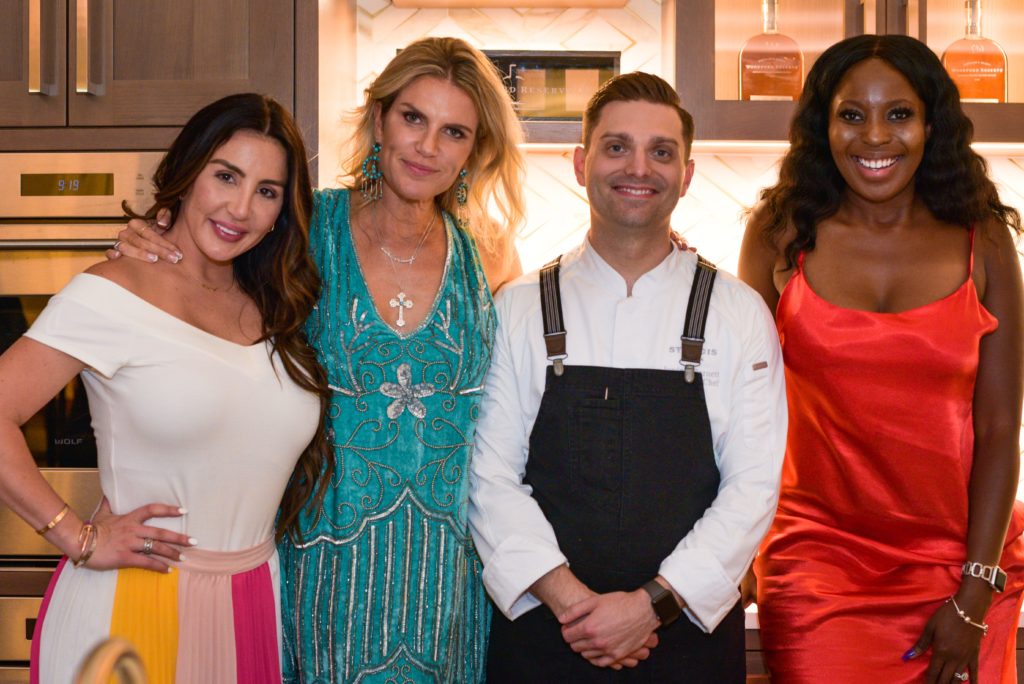 Opening up on April 14th, 2009, this year, St. Regis Atlanta celebrated their 10th year being in Atlanta. In lieu of this grand milestone, the property unveiled its re-imagination, including exquisite and contemporary enhancements, while still embodying traditional southern elegance.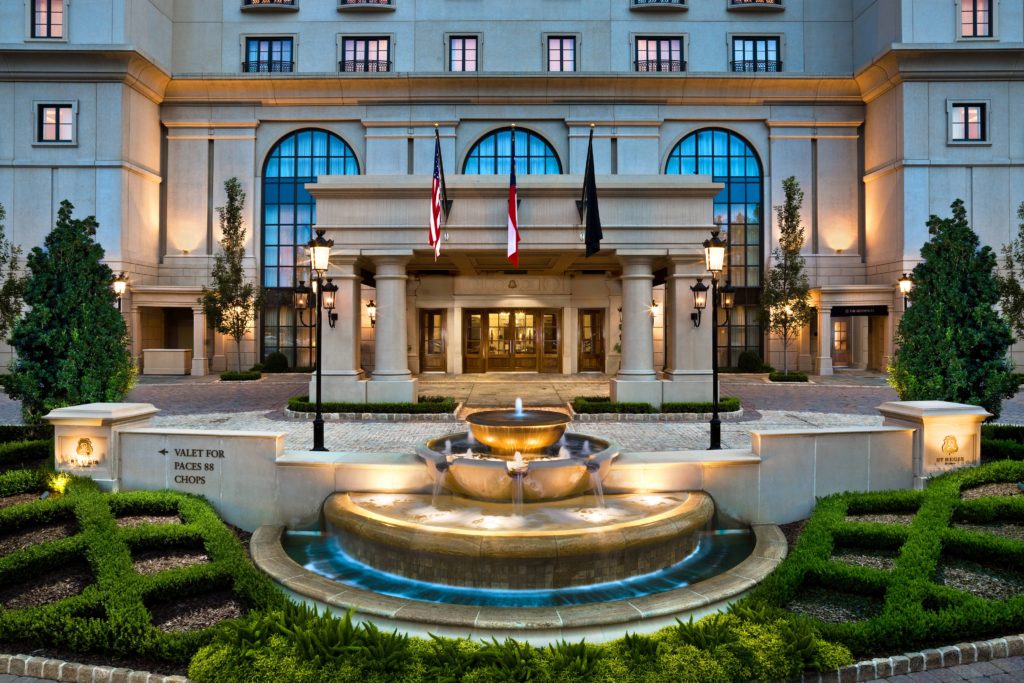 The Maisonette is a three-story addition, which offers planners a plethora of options to meet group requests. The Maisonette Gallery and the Maisonette Pavilion, both are beautiful gathering spaces with natural lighting. These locations can cater to the needs of any meeting, corporate dinner, or social gathering. The highlight is the Maisonette Chef's Kitchen, which is a stunning space with a full-service, modern kitchen.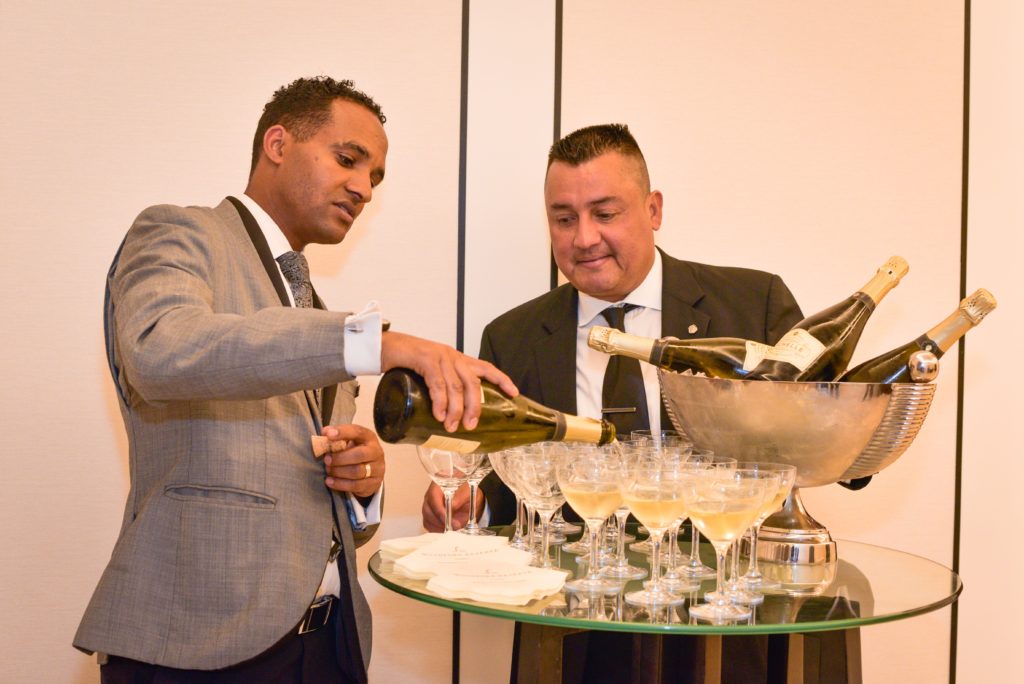 Having this provides exclusive opportunity to host interactive and intimate culinary experiences. The evening started with guests being greeted with a glass of champagne. Once receiving their bubbly, everyone headed to the Maisonette Chef's Kitchen. For this dinner, we had the opportunity to partner with Woodford Reserve Bourbon. It's my favorite bourbon and was the perfect spirit for such a blithesome occasion.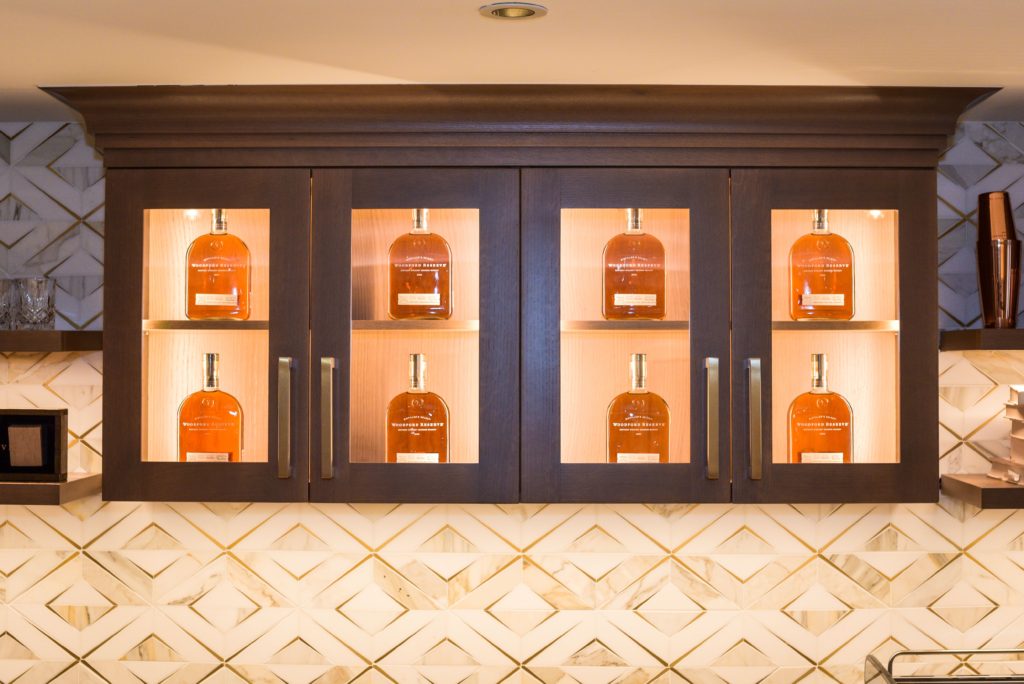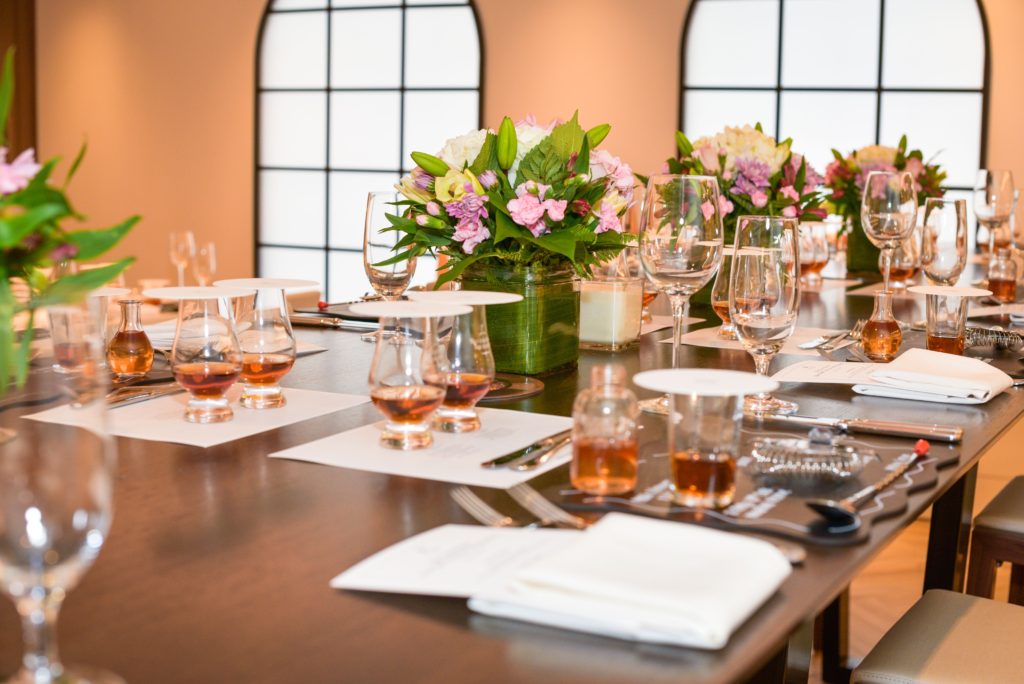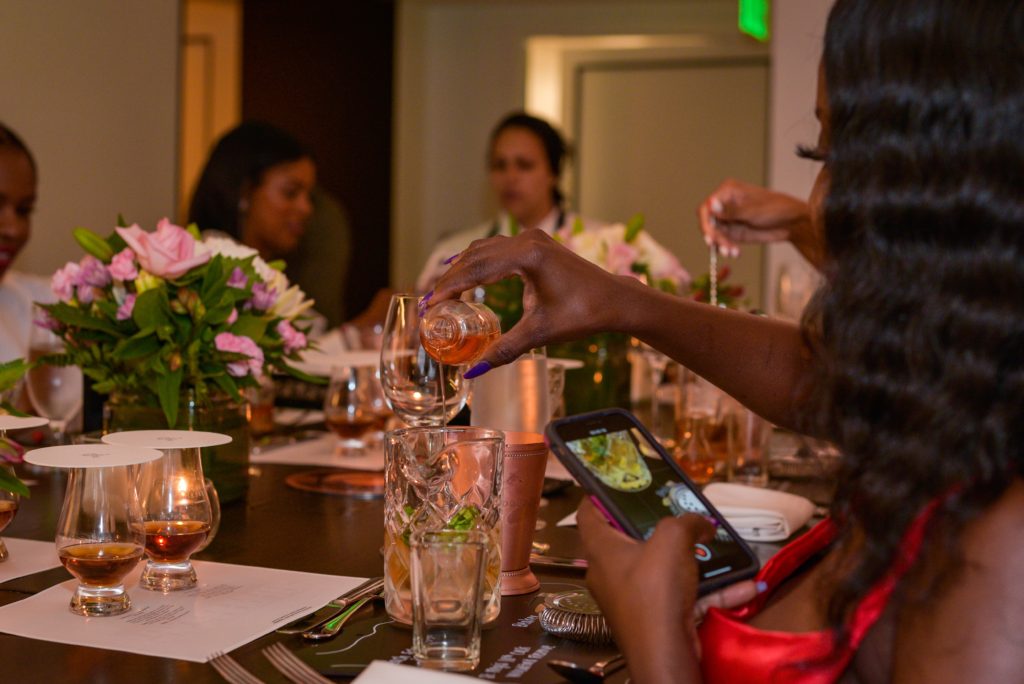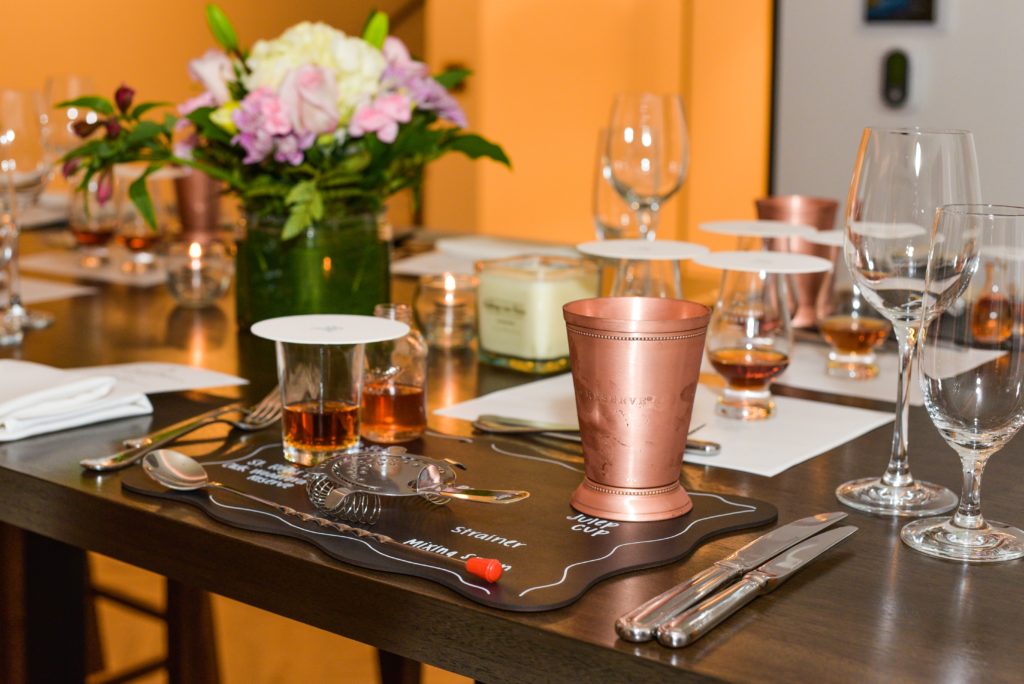 Woodford Reserve Bourbon is the platinum sponsor of the Kentucky Derby. During this year's Derby, Woodford produced over 100,000 mint juleps.
We started dinner with an interactive cocktail experience by building our own mint juleps. This cocktail-making experience was really fun and such an excellent icebreaker, not to mention that the juleps were divine.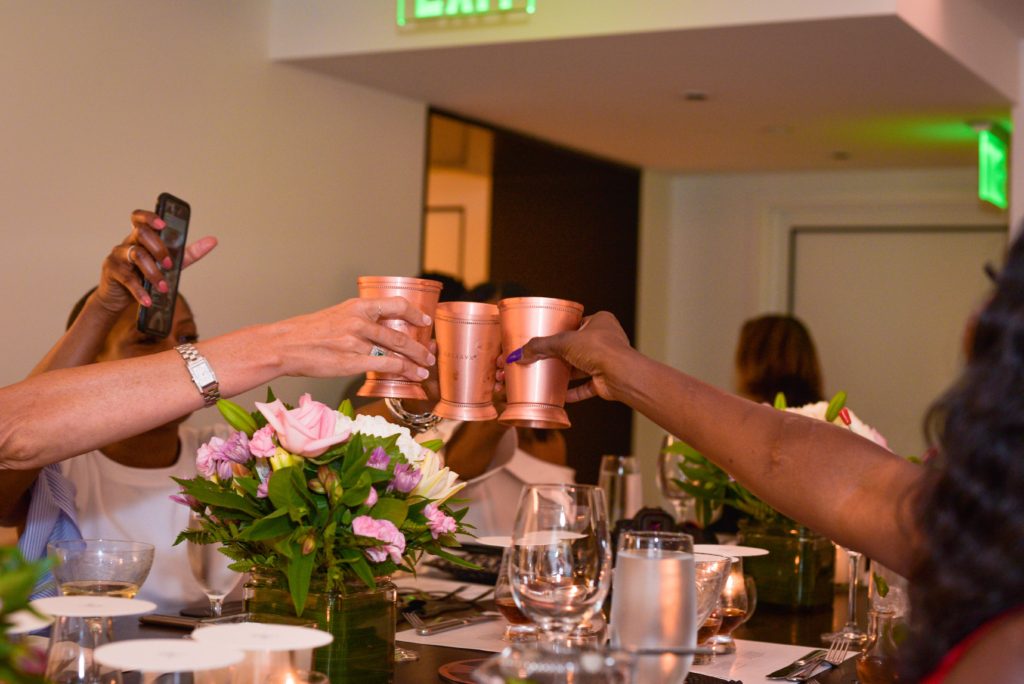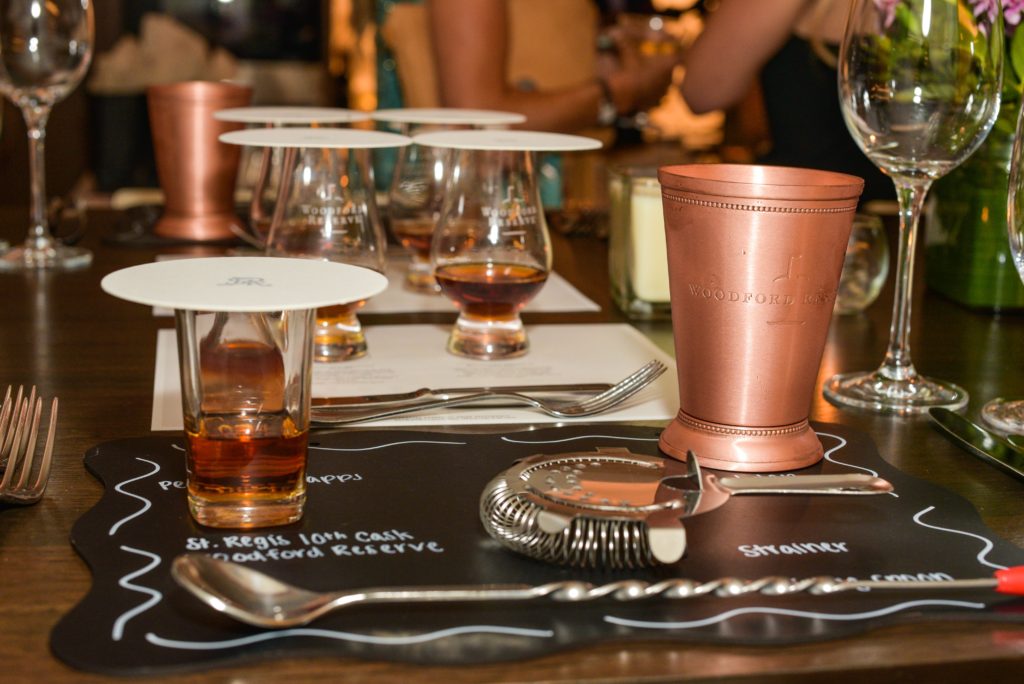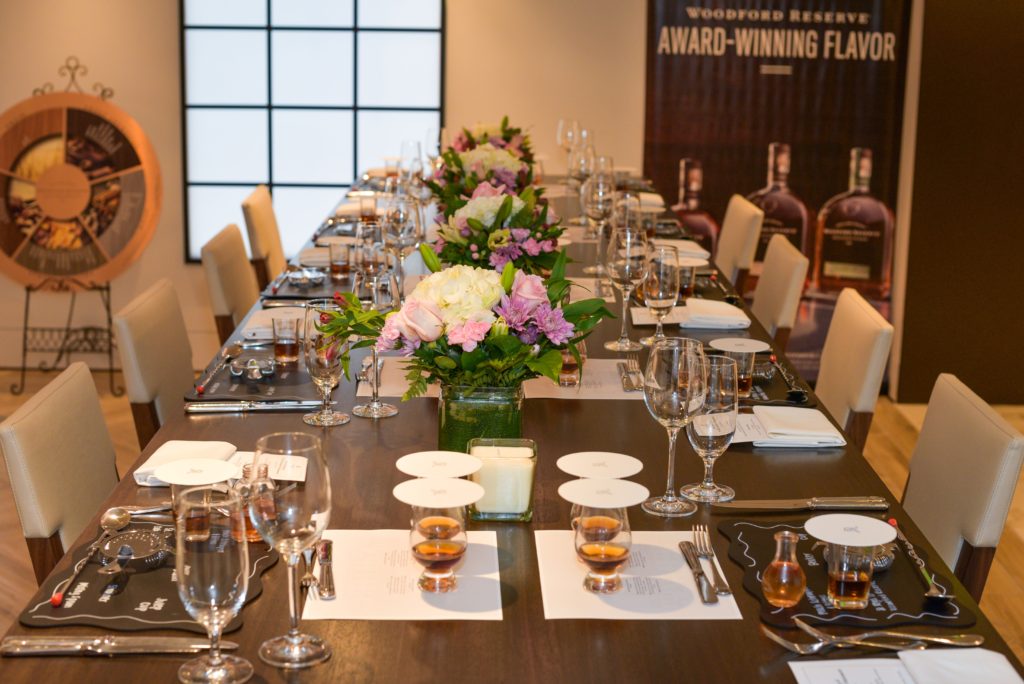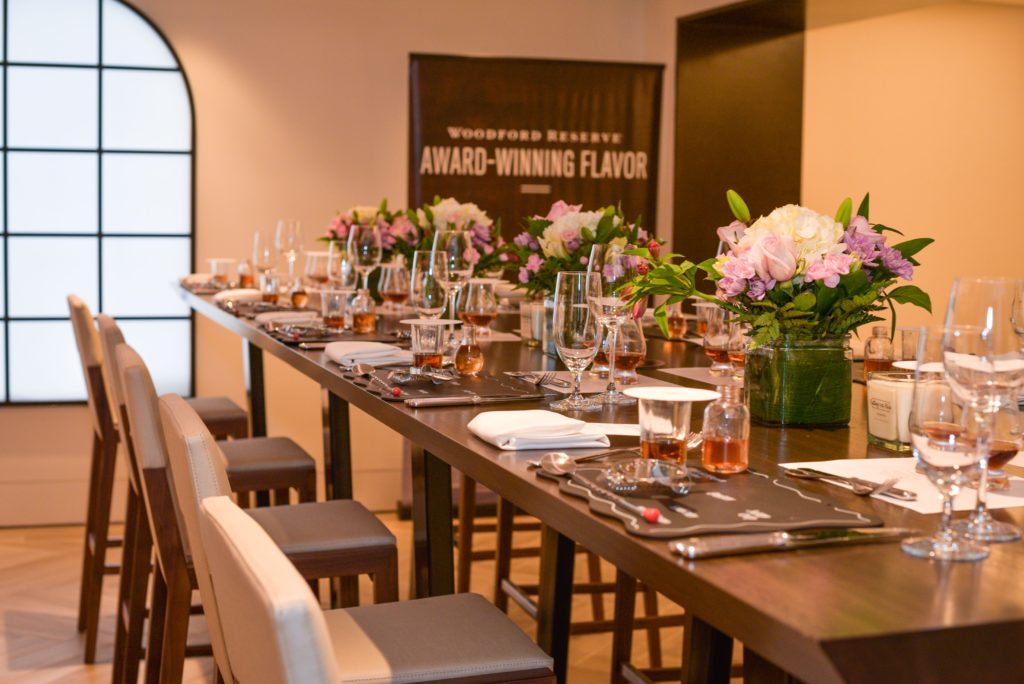 After the cocktails, dinner was lead by the executive chef, Jordan Barrett. Chef Barrett prepared one of the best meals that I have enjoyed this year. It was absolutely incredible. The menu was extremely unique, the ingredients were so fresh, and the menu was impeccable. The entire St. Regis team made this dinner absolutely magical. From the service to the presentation, everything was excellent!
The menu for this dinner was as follows:
Amuse Bouche
Almond & Grape Gazpacho
Spiced Almond, Jamon Iberico, Grapes, Olive Oil Snow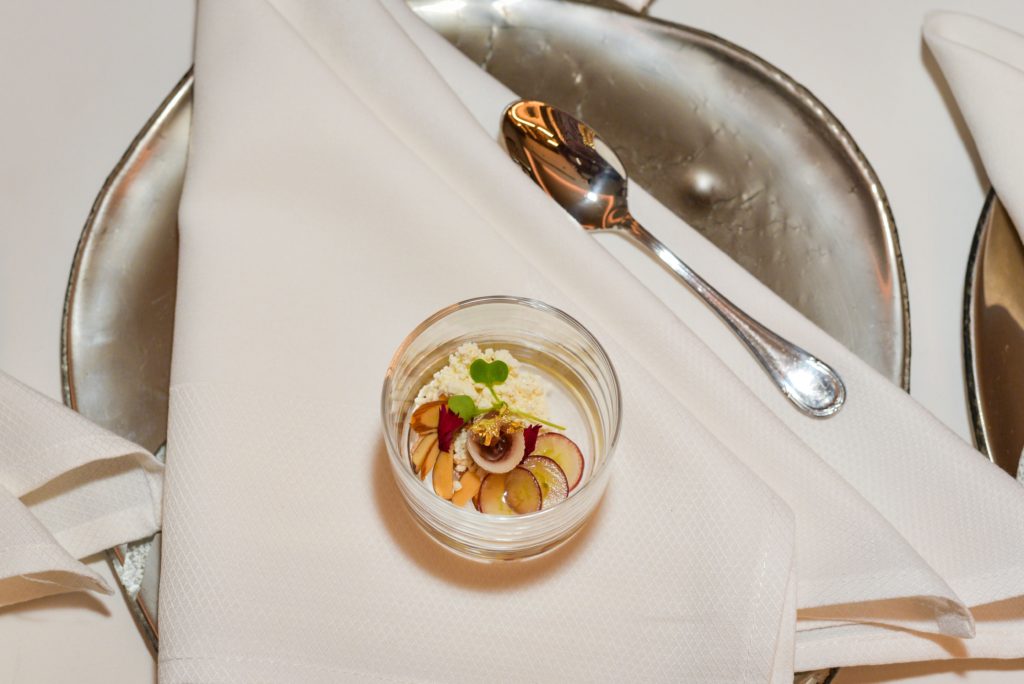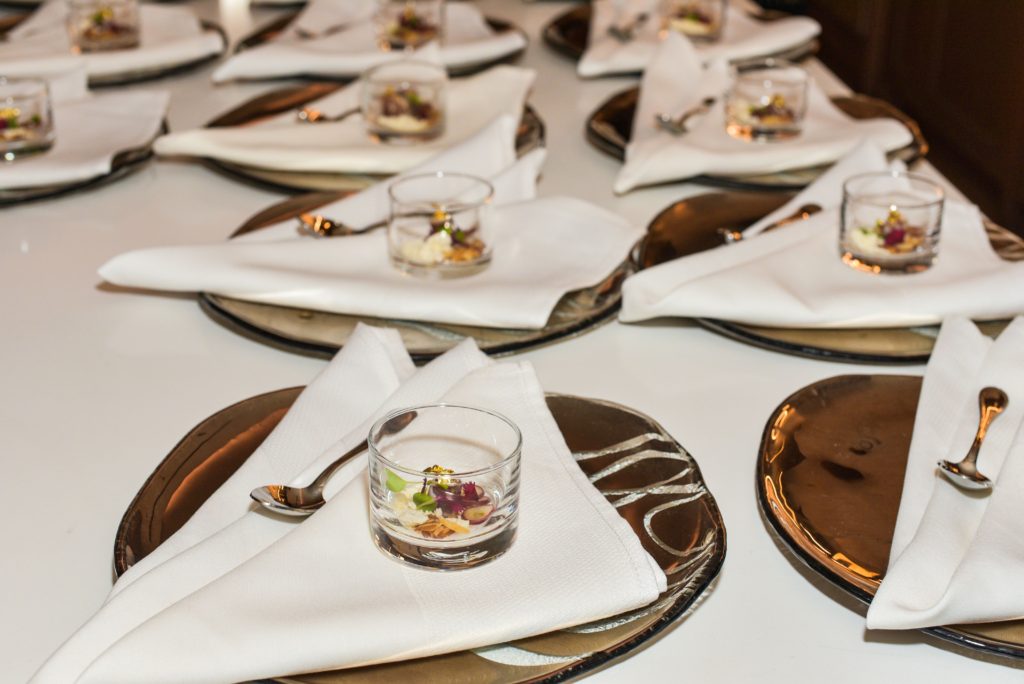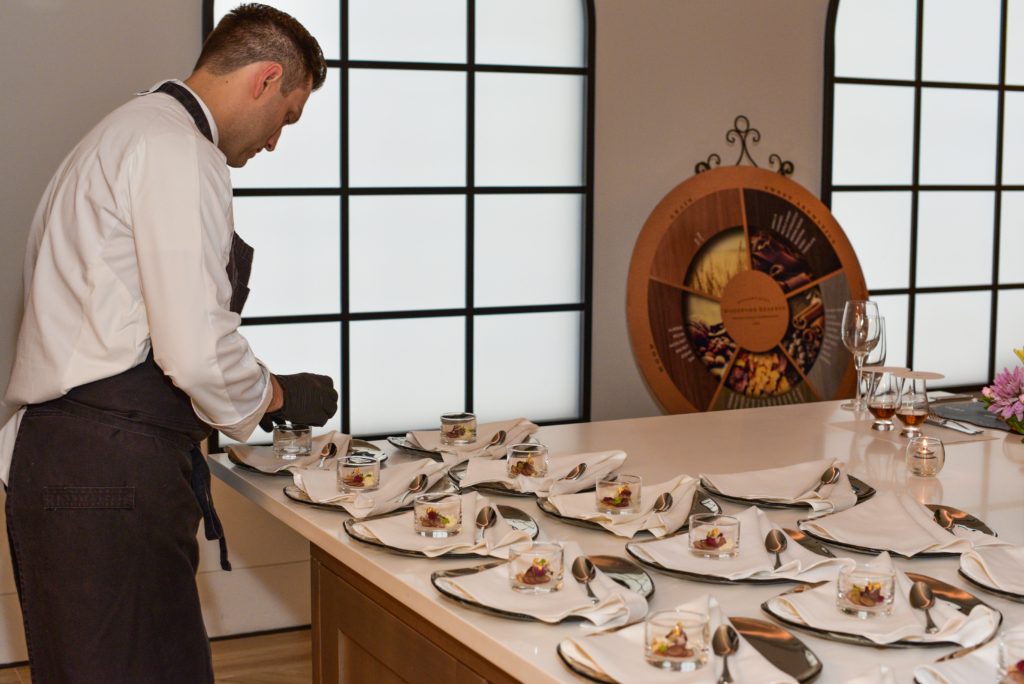 First Course
Tuna Tartare
Lemon, Capers, Caviar, Grilled Zucchini, Focaccia
Oliva Aioli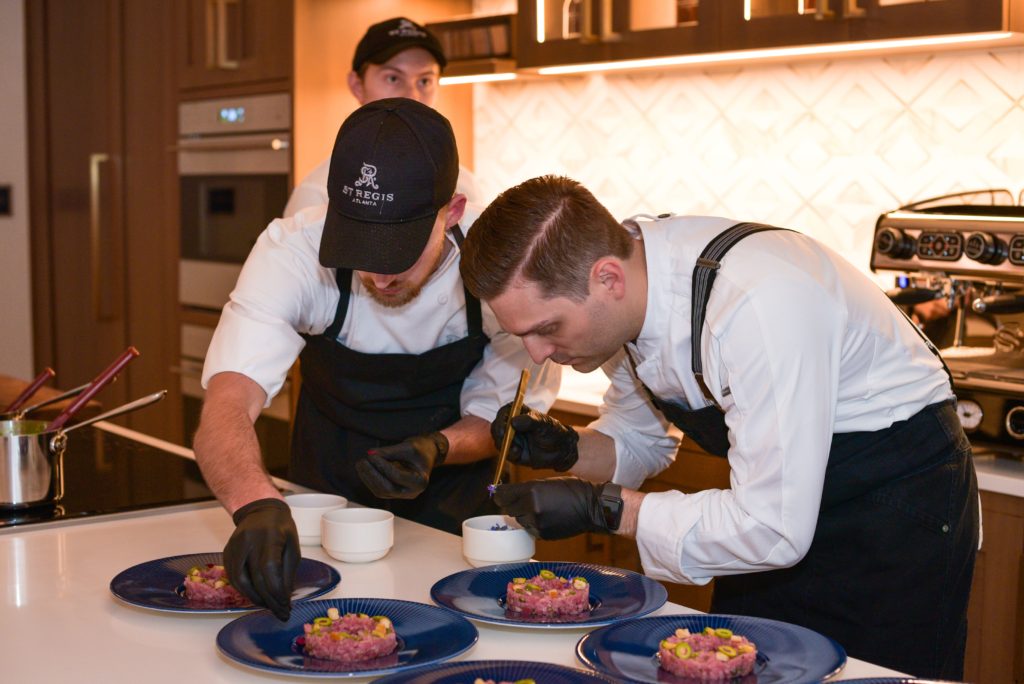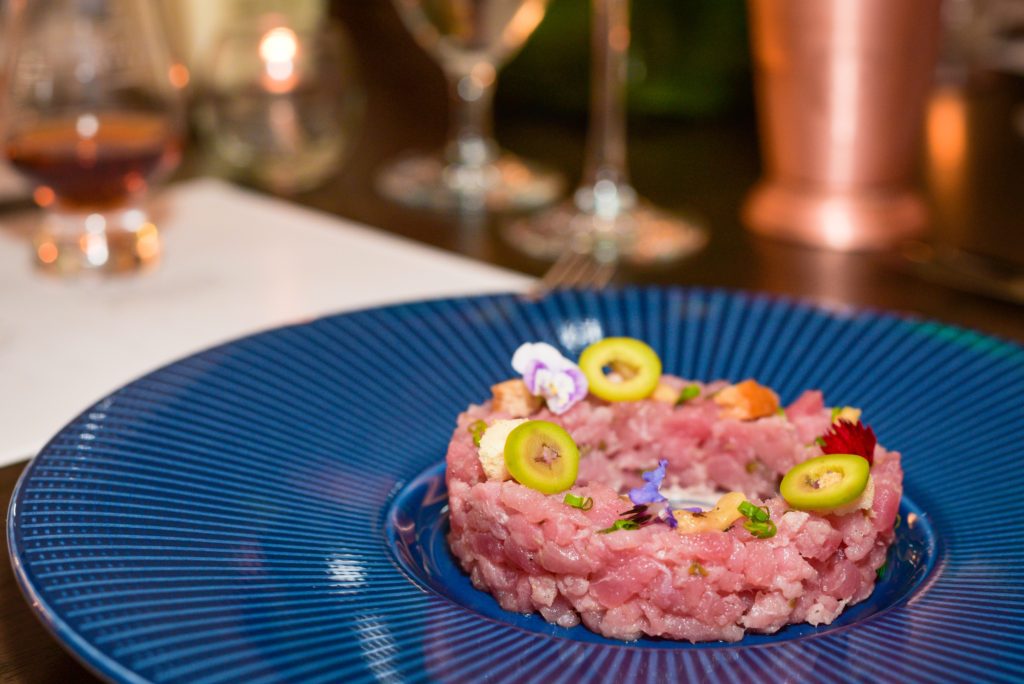 Entree
Ribeye Filet Rossini
Creamed Spinach, Charred Onion, Mushrooms
Roman Gnocchi, Sear Foie Gras
Marsala Jus, Truffle Zest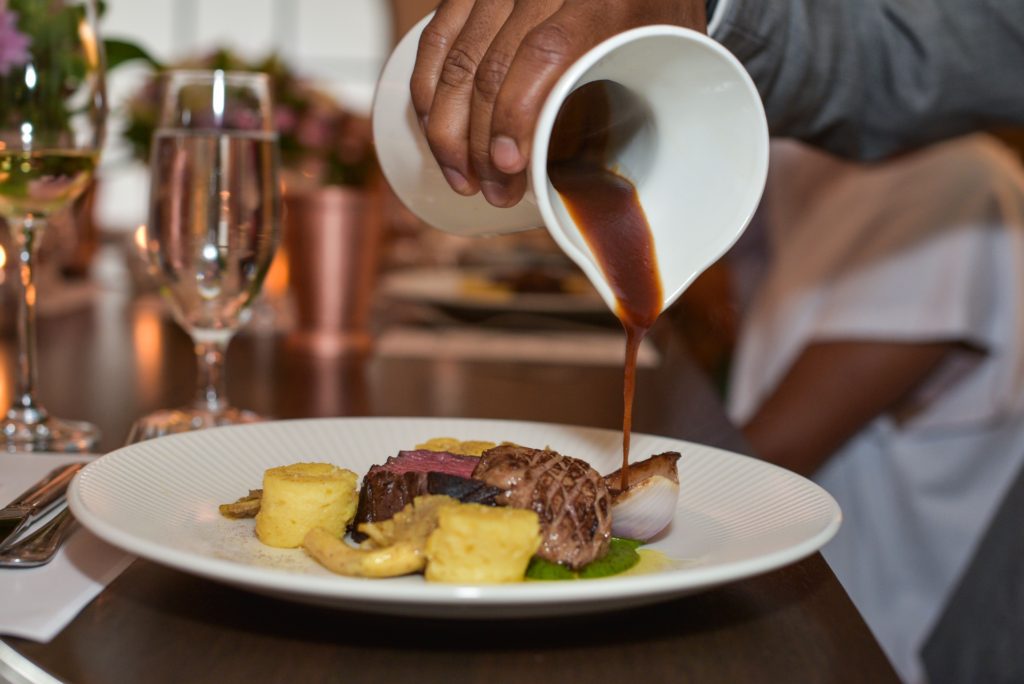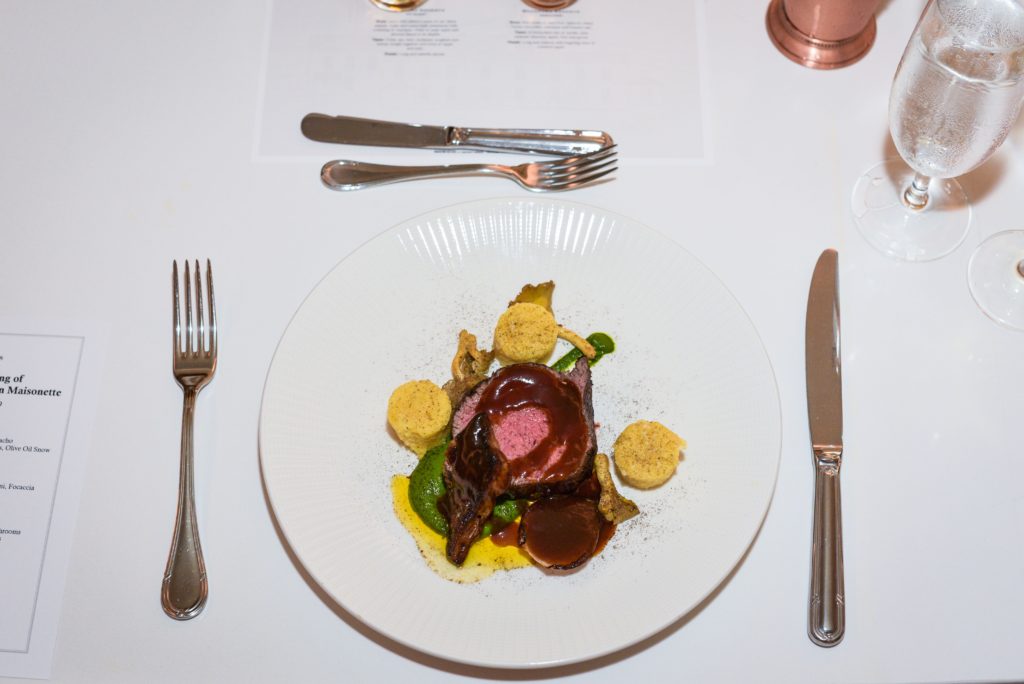 Cheese Course
Selection of Cheese
White Peach Jam and Accompaniments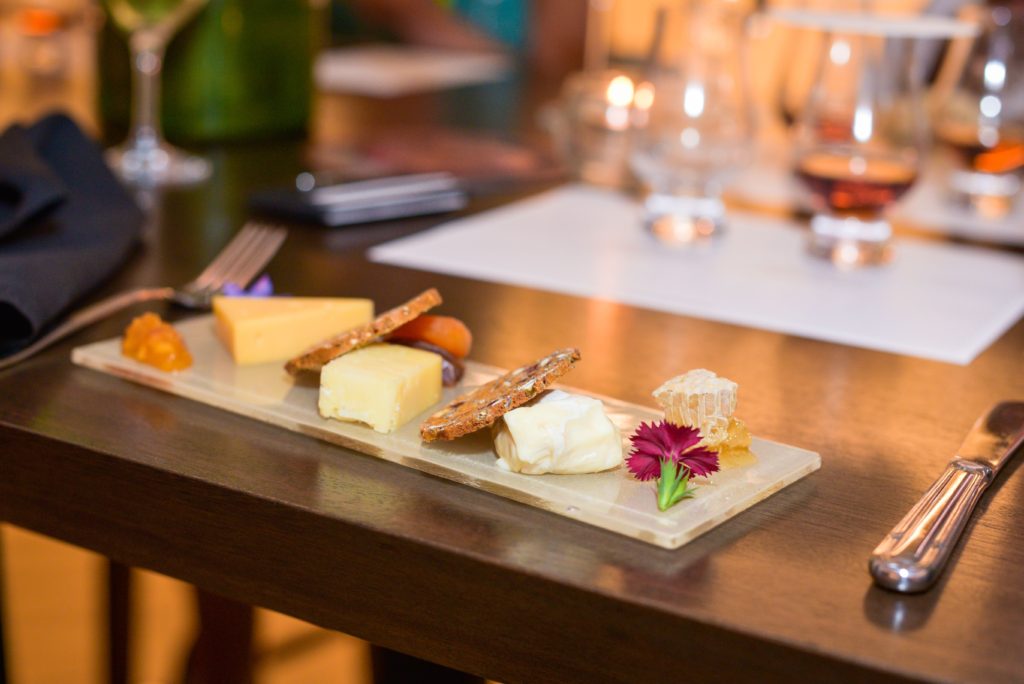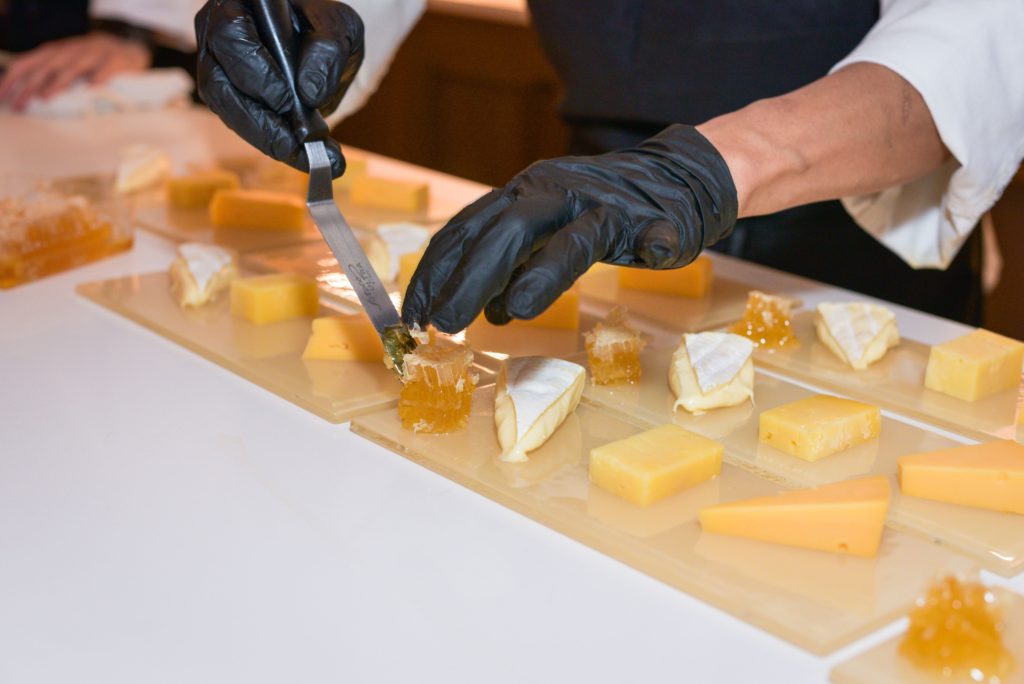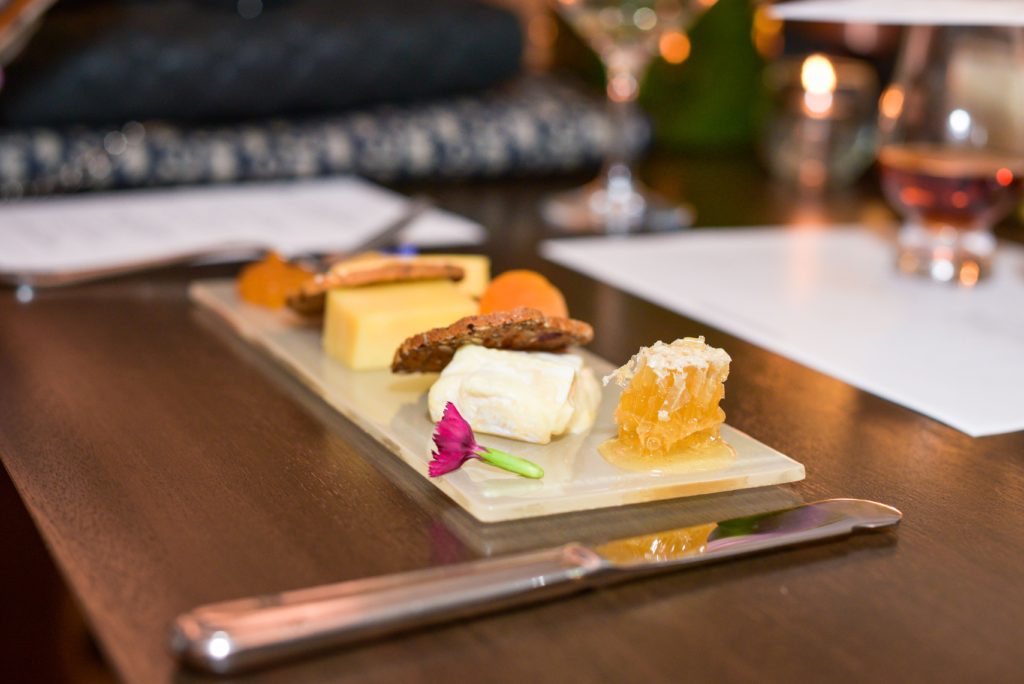 Dessert
66% Valrhona Chocolate Souffle
Woodford Reserve Bourbon Creme Anglaise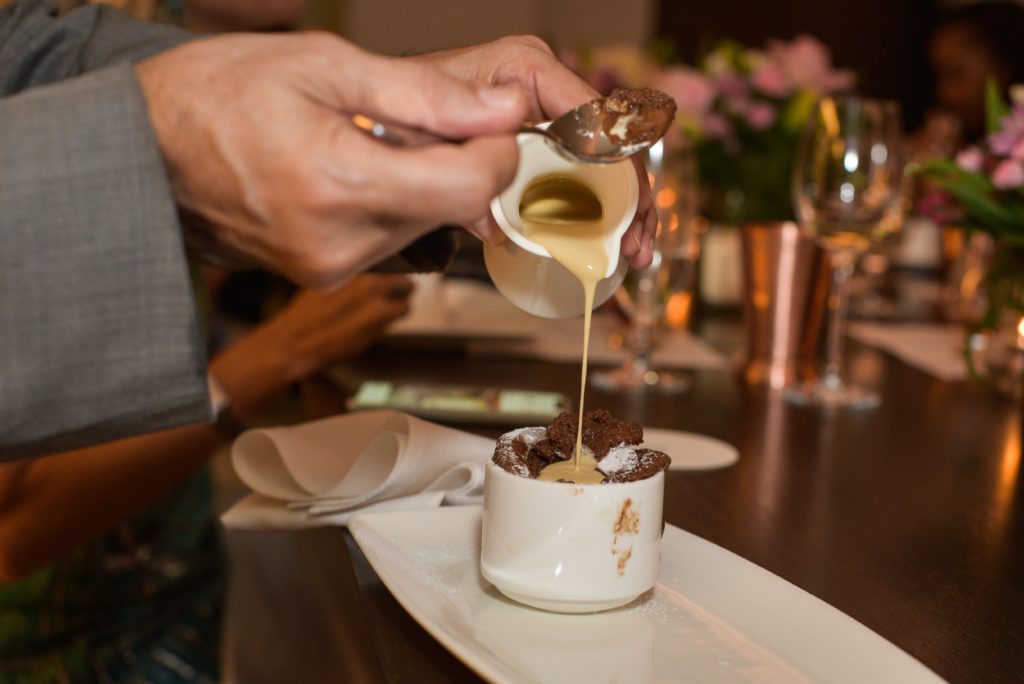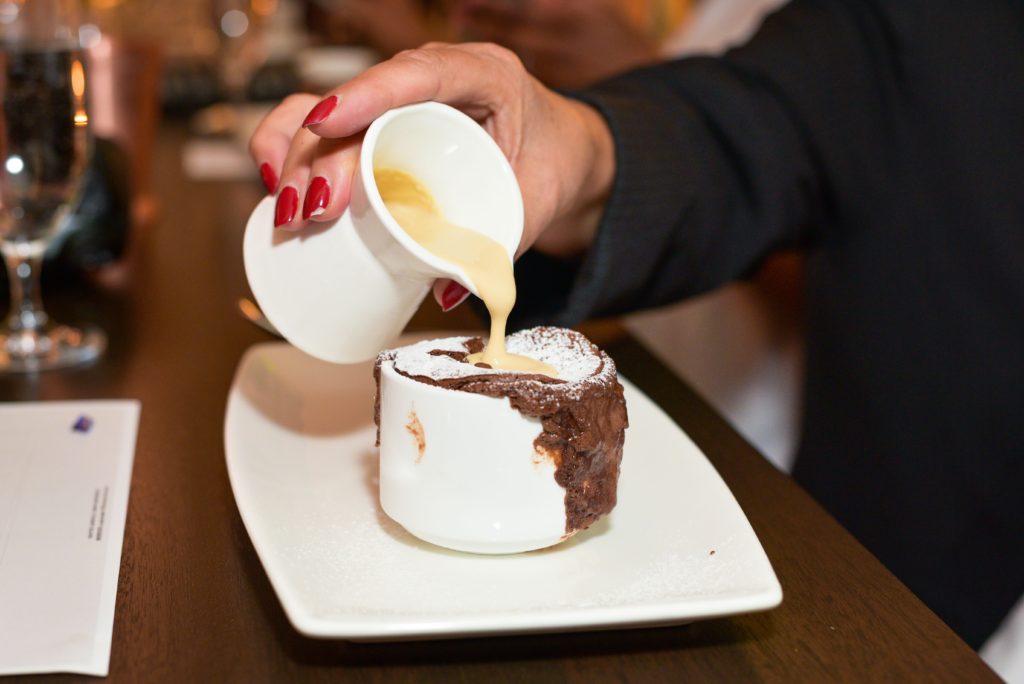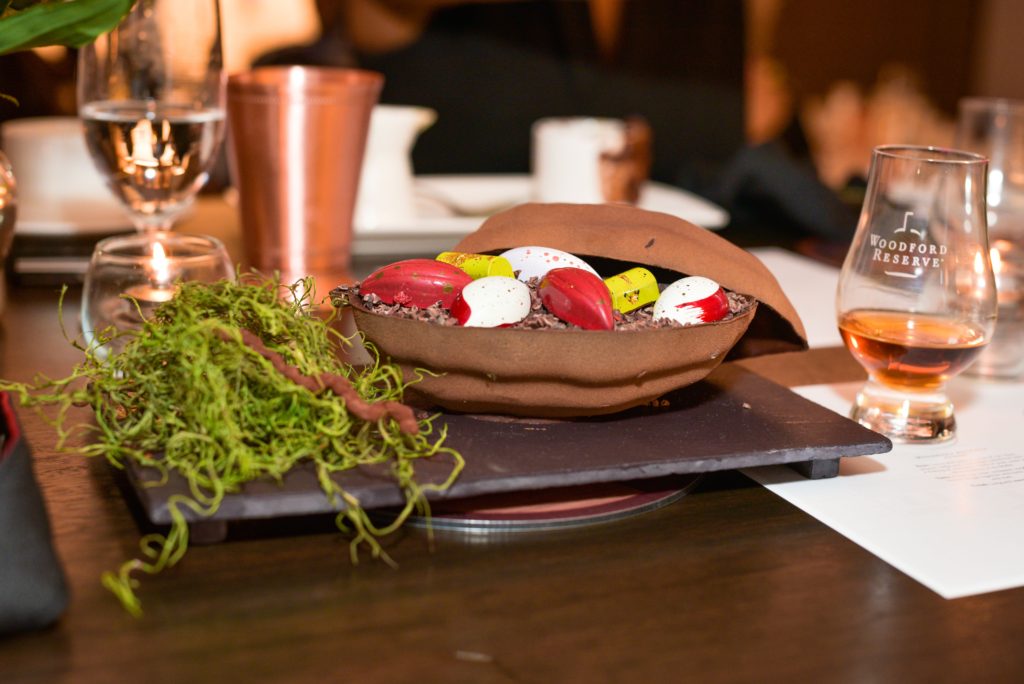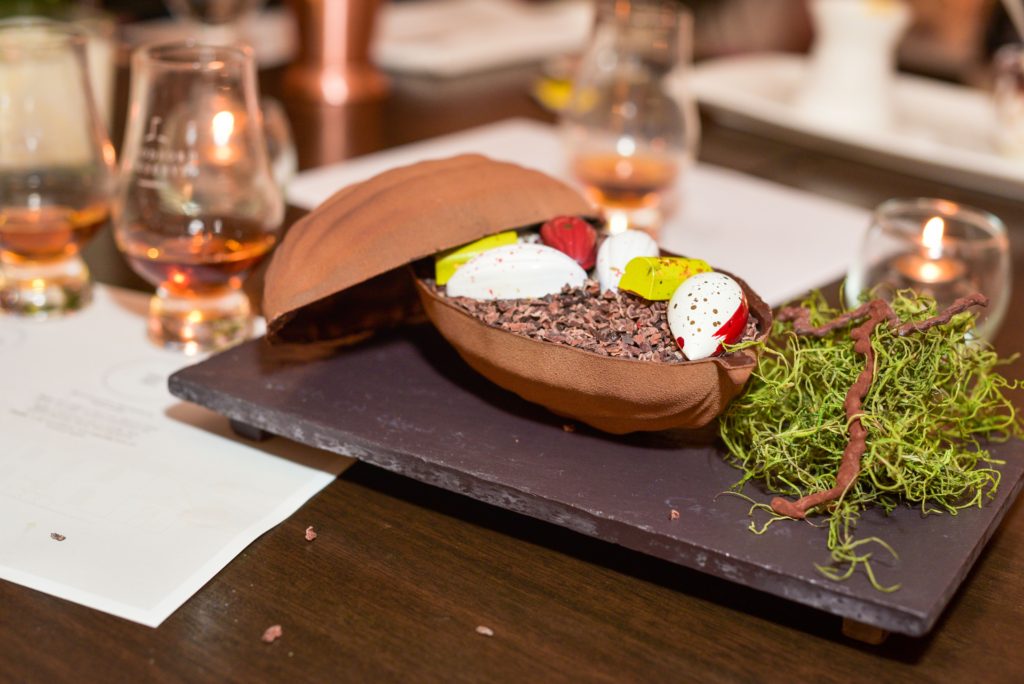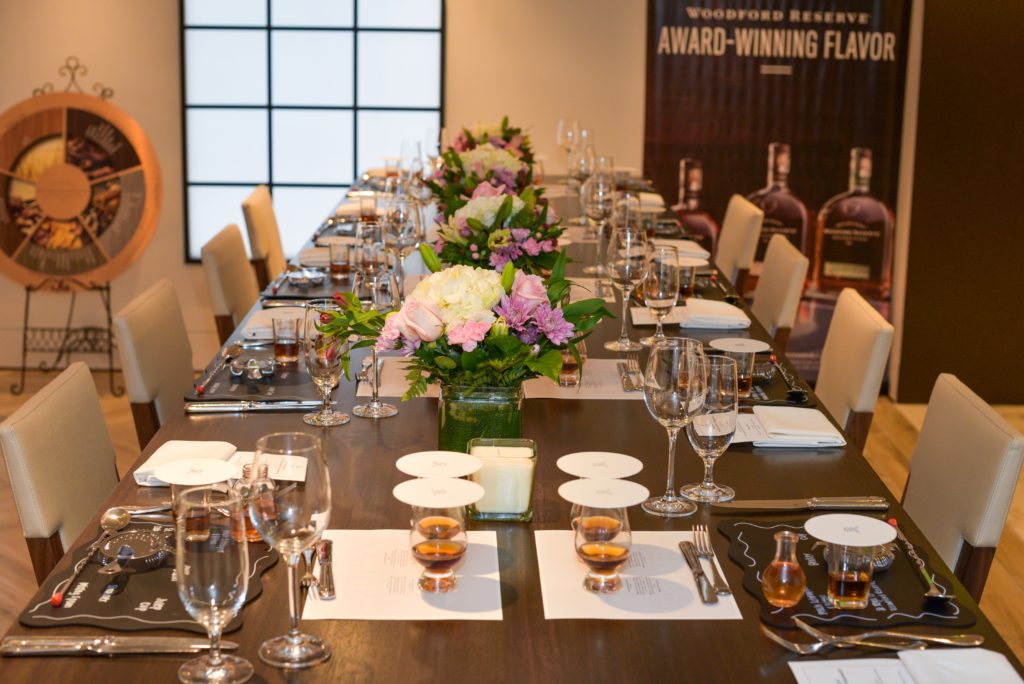 What I love most about this kitchen is that it's the perfect size for exclusive dinner parties and stellar birthday celebrations. Or, if you are like me, you like an excuse to entertain friends. The kitchen is so spacious, and you have the option to bring in your own chef. We were left with some words of wisdom from St. Regis Atlanta's general manager, Guntram Merl: When you have your next dinner gathering with guests ask them was the meal delicious and would they eat it again.
To book this space, please contact the St. Regis at 404.563.7900, or visit http://stregisatlanta.com