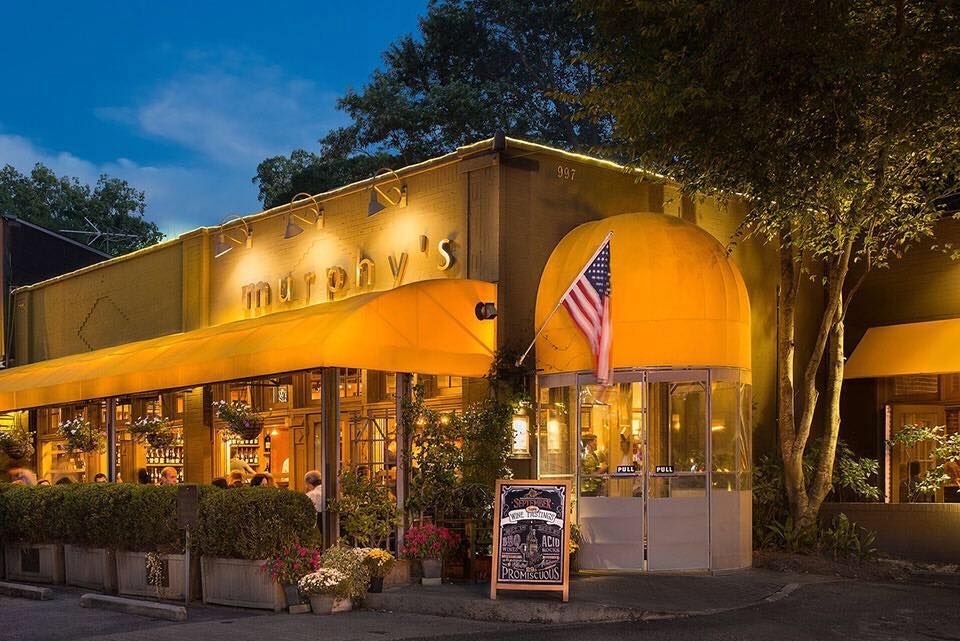 Five-Course Dinner with Wine Pairings Showcases Georgia-made Goat Cheese in Every Dish
All kidding aside, goat cheese lovers are in for a treat as Murphy's in Virginia-Highland hosts a five-course Goat Cheese Dinner with wine pairings on Wednesday, July 31.
The dinner features five courses with each dish prepared with tangy, creamy goat cheese from Decimal Place Farm in Conley, Georgia, and complemented with fresh Georgia-grown fruits and vegetables and Georgia shrimp and chicken.
Decimal Place Farm is home to the Grade A Saanen Goat Dairy and the Swiss Saanen breed. Farm creator Mary Hart Rigdon will join guests for dinner and will share details about her cheeses and the dairy.
The dinner will be held in Murphy's private dining room and starts at 6:30 p.m. Cost is $78 per person and includes tax and gratuity. Space is limited; make reservations online.
WHEN:
Wednesday, July 31, 2019
6:30 p.m.
WHERE
Murphy's Restaurant
997 Virginia Ave. NE
Atlanta, GA 30306
404-872-0904
MENU:
First Course
Baked goat cheeses with balsamic reduction, Georgia strawberries and herbs
Patrick Bottex 'La Cueille' Rosé, Bugey, France
Second Course
Tucker Farms lettuces and vegetables with goat cheese dressing and tuma
Henri Bourgeois 'Les Baronnes', Sancerre, France
Third Course
Beet root ravioli with goat ricotta and Georgia shrimp
Borgogno Dolcetto d'Alba, Piedmont, Italy
Fourth Course
Chicken roulade with mushrooms, figs, herbs and port wine jus
Patricia Green Cellars Pinot Noir, Willamette Valley, Oregon
Fifth Course
Goat cheese tartlet with peaches, pecans and honey
La Fleur d'Or, Sauternes, France
Please follow and like us: