There is nothing I appreciate more than a delightful, well-thought-out dinner. I recently had a chance to attend an exclusive dinner at Donnetto, curated by The Certified Angus Beef® brand and hosted by four-time heavyweight world champion, Evander Holyfield, and Pro Football Hall of Fame kicker, Morten Andersen.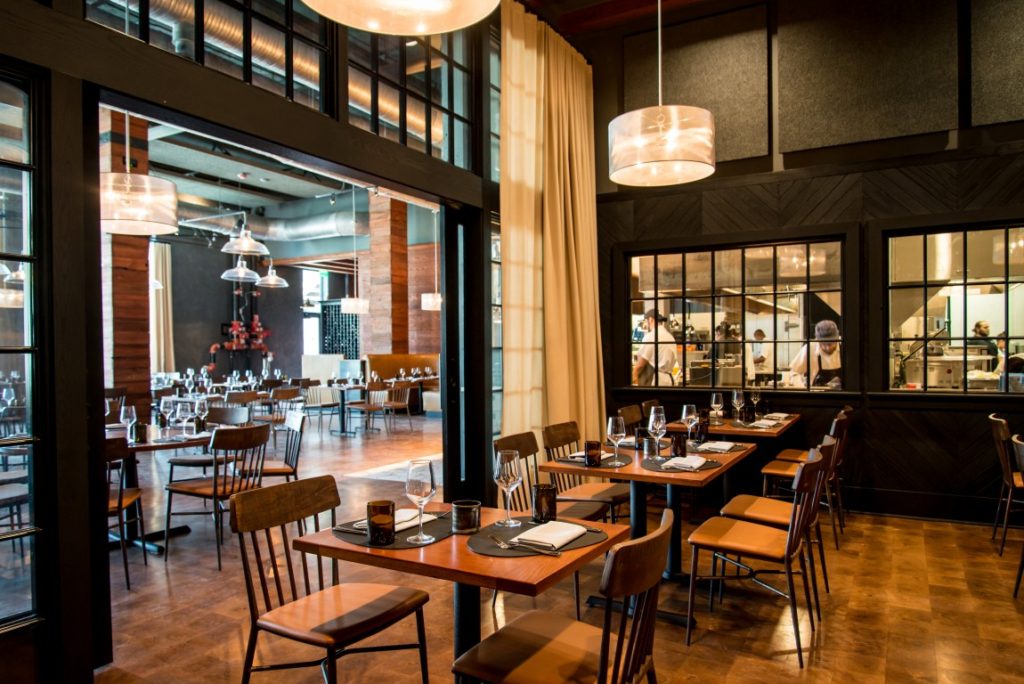 World-renowned for its exceptional quality and generous marbling, the Certified Angus Beef brand is the original brand of premium beef. The brand's ten exacting standards ensure superior taste and tenderness in every bite, with only the best Angus beef making the cut.
The dinner menu was curated by celebrity chefs, John Folse of Restaurant R'evolution, in New Orleans, and Jeremiah Bacon of The Macintosh and Oak Steakhouse, in Charleston. Certified Angus Beef brand chefs, Tony Biggs and Michael Ollier, presented a Southern-inspired menu.
Throughout dinner, Georgia ranchers, Andrew and Julie McPeake, discussed how beef raised for the Certified Angus Beef brand makes it from their ranch gate to your dinner plate. Our menu consisted of:
Kick-off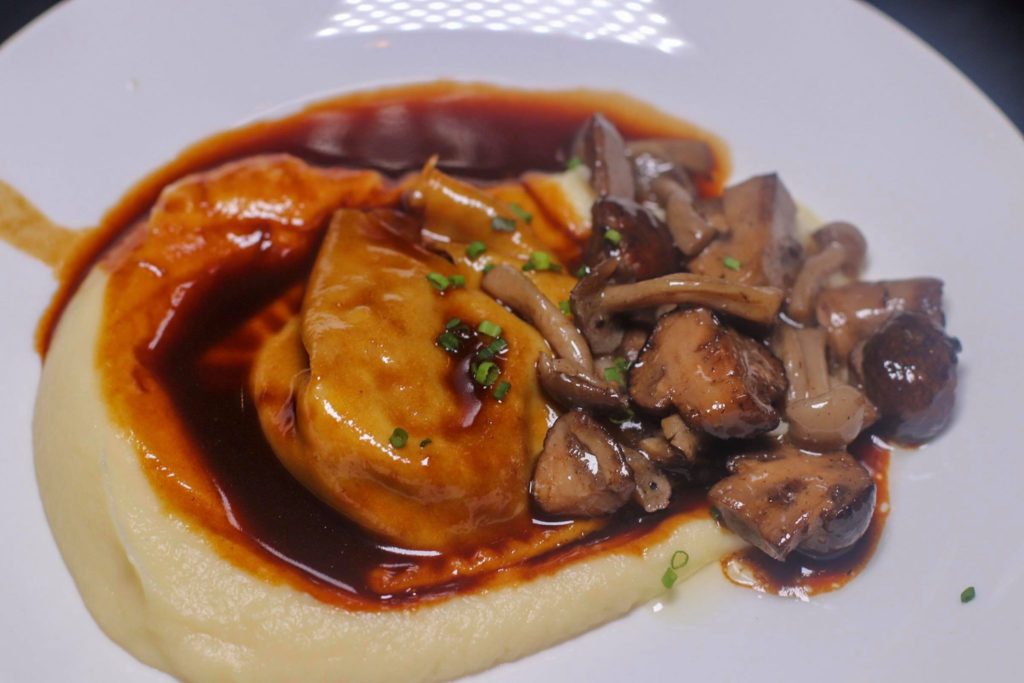 House-made Certified Angus Beef brand short ribs and robiola ravioli, parsnip puree, pickled mushrooms with natural jus
Paired with: Marchesi Atinoir Bramito Chardonnay-Umbria Italy
Round Two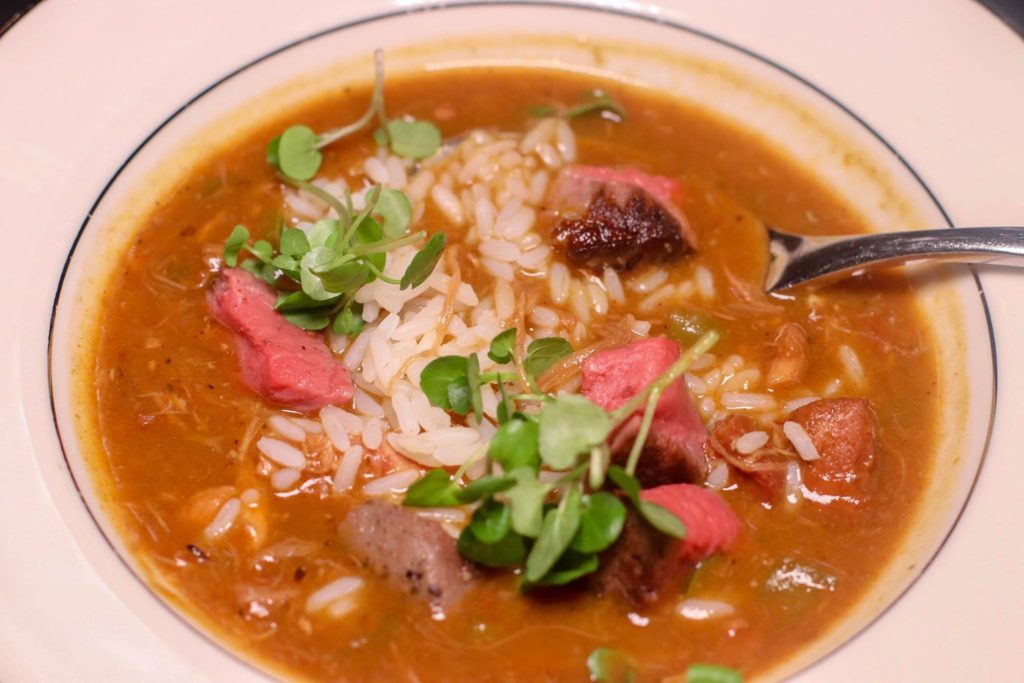 Certified Angus Beef brand filet gumbo
Paired with: Di Majo Norante Sangiovese Molise Italy
Prime Time with Evander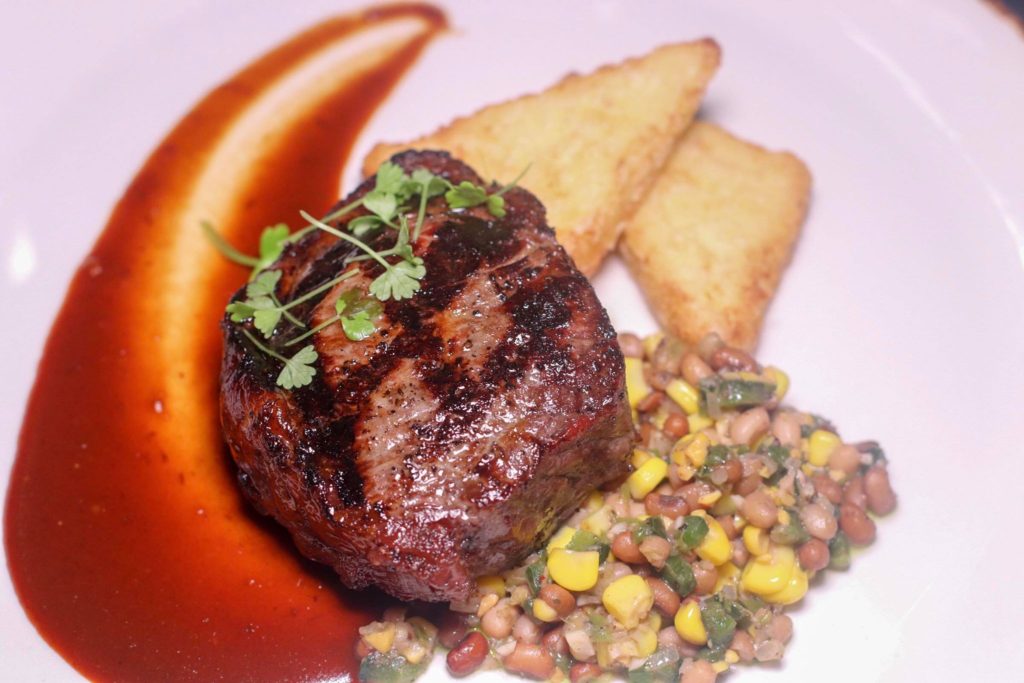 Grilled Certified Angus Beef branded prime strip filet
Antebellum Grit Cake, Red Eye Succotash
"Real Deal" Steak Sauce
Paired With: Arcanum "Ll fauno" Super Tuscan- Tuscany Italy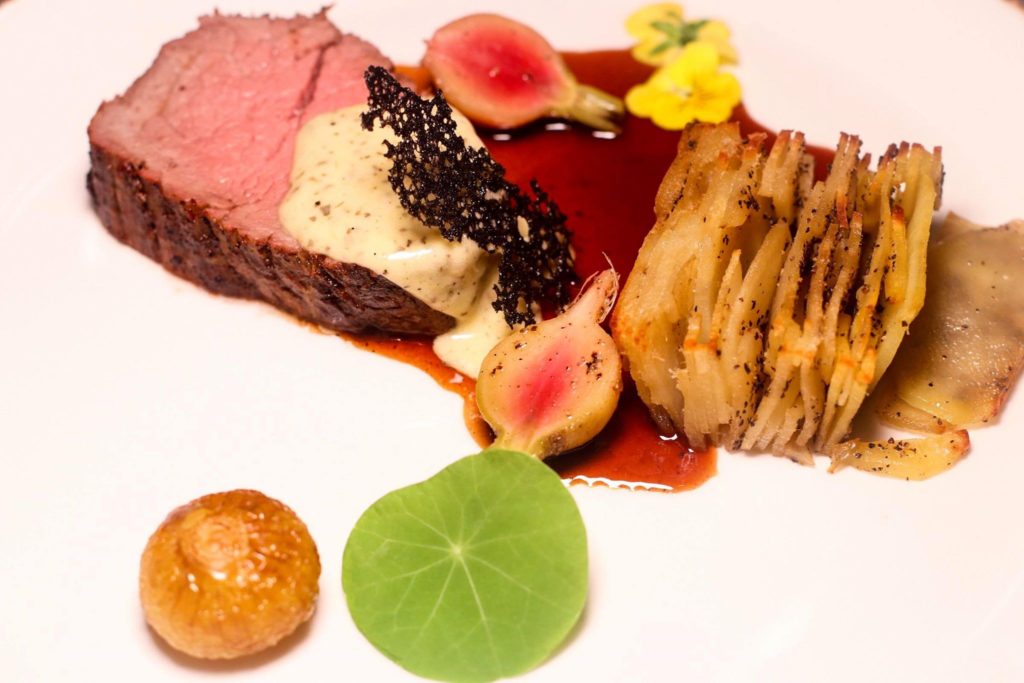 Morten's Two-minute Warning
Roasted Certified Angus Beef brand tenderloin filet
Sauce Bearnise, Pommes Anna Mirco Vegetable
Charcoal-Coral Tuile
Paired with: Truchard Cabernet Sauvignon- Carernos California
Extra Point
Polenta and olive oil cake
Honey and citrus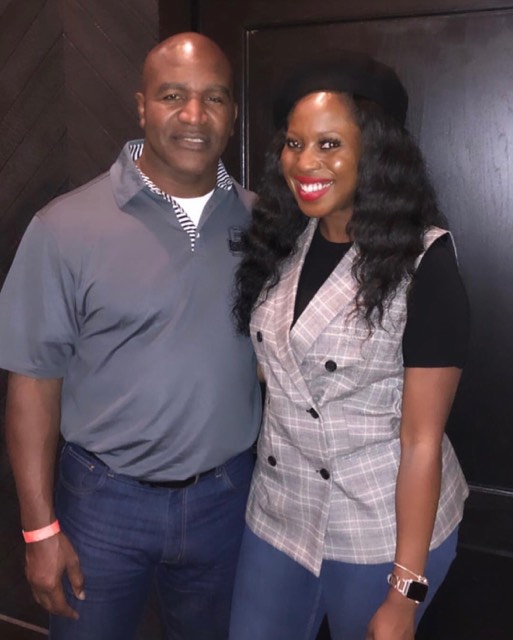 The event was awesome, dinner was incredible, and the wine pairings were delightful. I can't wait for the next event that Certified Angus Beef brand hosts.