After this year's Friendsgiving, you will never be able to convince me Erica did not plan this dinner specifically for me. My beautiful friend hosted a wonderful dinner at Simon's Restaurant in Midtown sponsored by one of my absolute favorite bourbons Woodford Reserve, and it was a great evening that celebrated the power of female friendship. #dreamdinner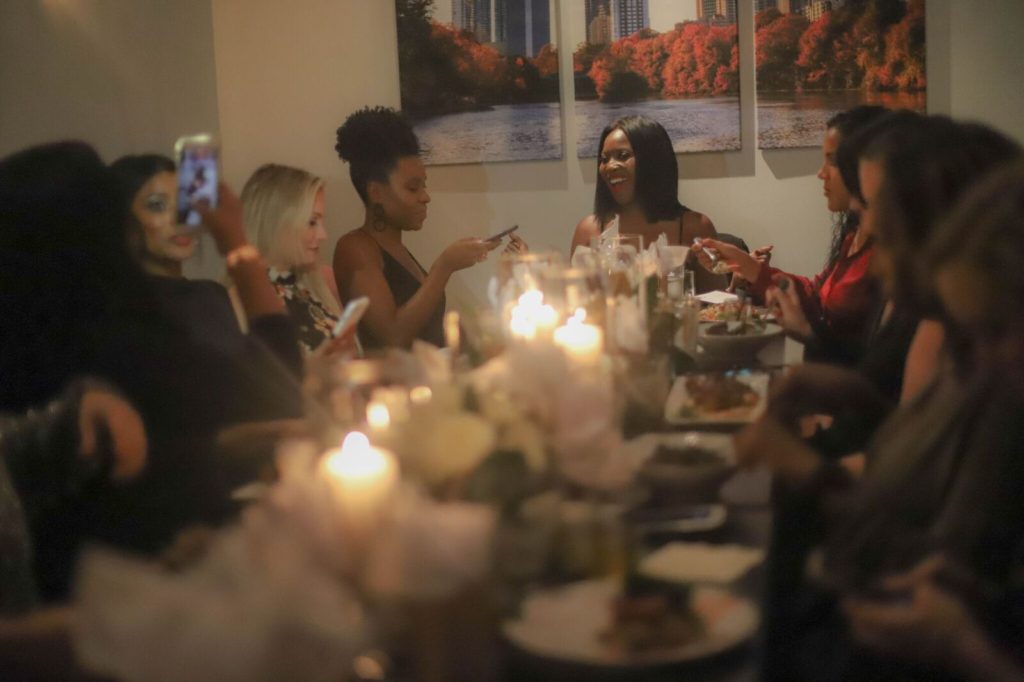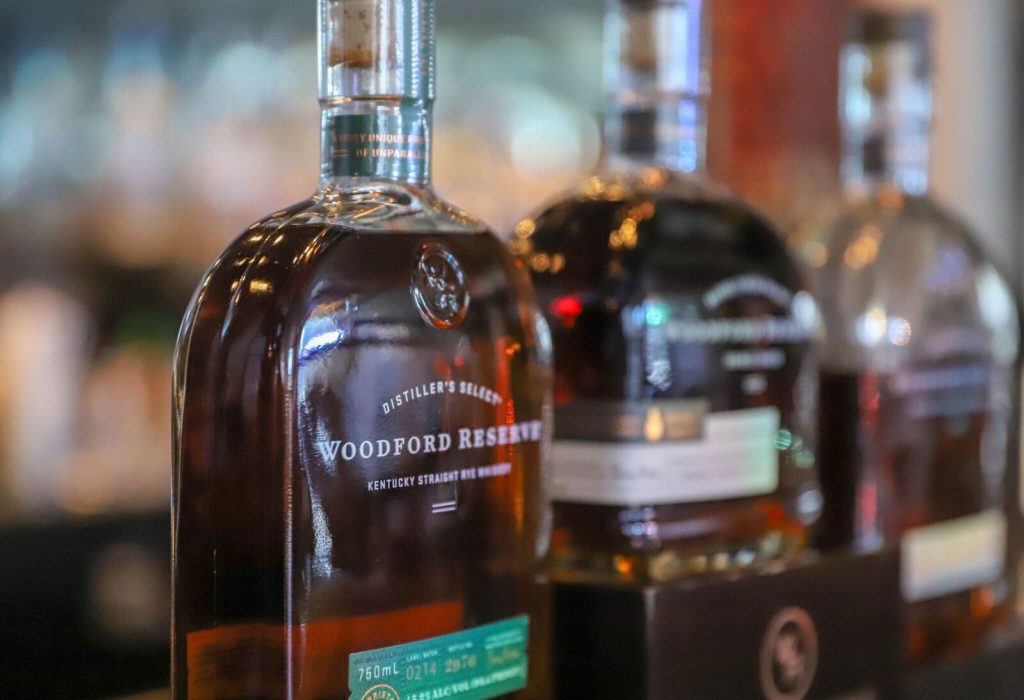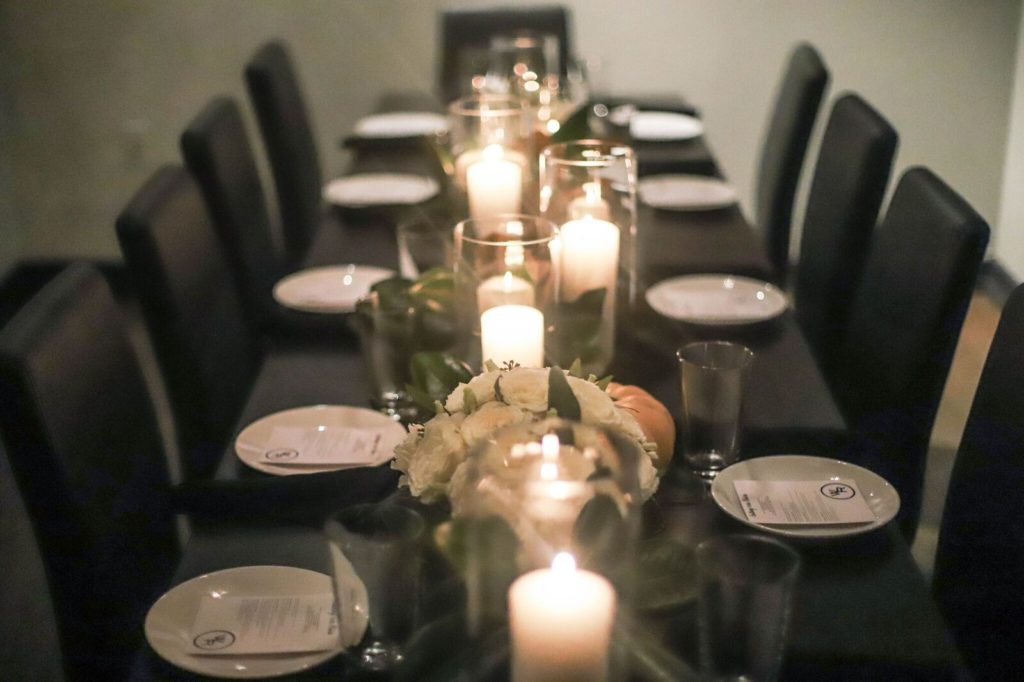 Collaborating with Simon's chef, Robert Butts, Woodford Reserve broke out their amazing flavor wheel to create a menu that combines their mission statement of spice, grain, wood, sweet aromatics, and fruits and floral, and ended up with a menu of to-die-for food. Frankly, as Woodford Reserve has been making delightful spirits since 1812, it's no great shock that their beautiful bourbons are compatible with just about every course your Friendsgiving could want, especially with Simon's bold take on Southern flavors.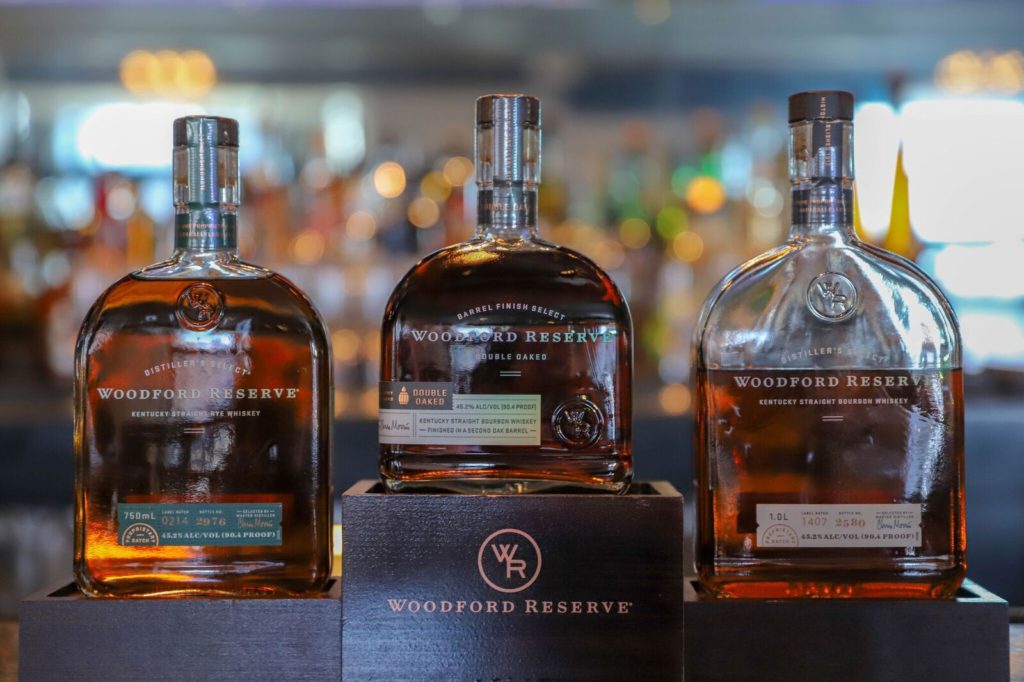 We started our evening with a delicious Butternut Squash and Apple Bisque, topped with microgreens, pomegranate seeds, and shaved raw radish. Served with a Woodford Reserve Double Oak Hot Toddy, the first course was an ode to fall and textures. As would be the theme throughout the evening, Erica started each course with a round-table, get-to-know-you question, and it really allowed each of us to get to know some of the amazing women at our meal.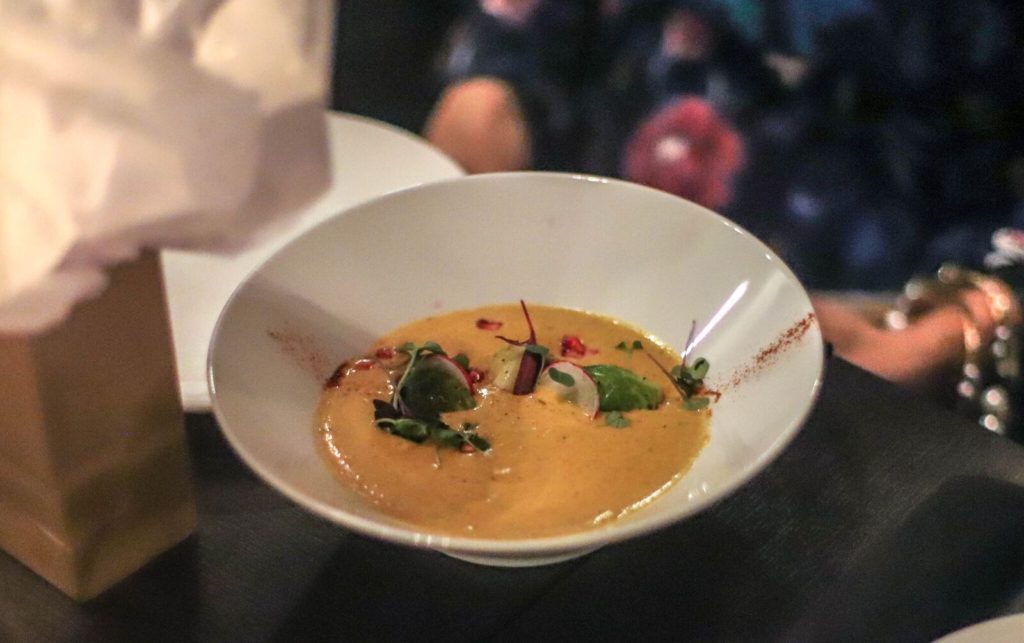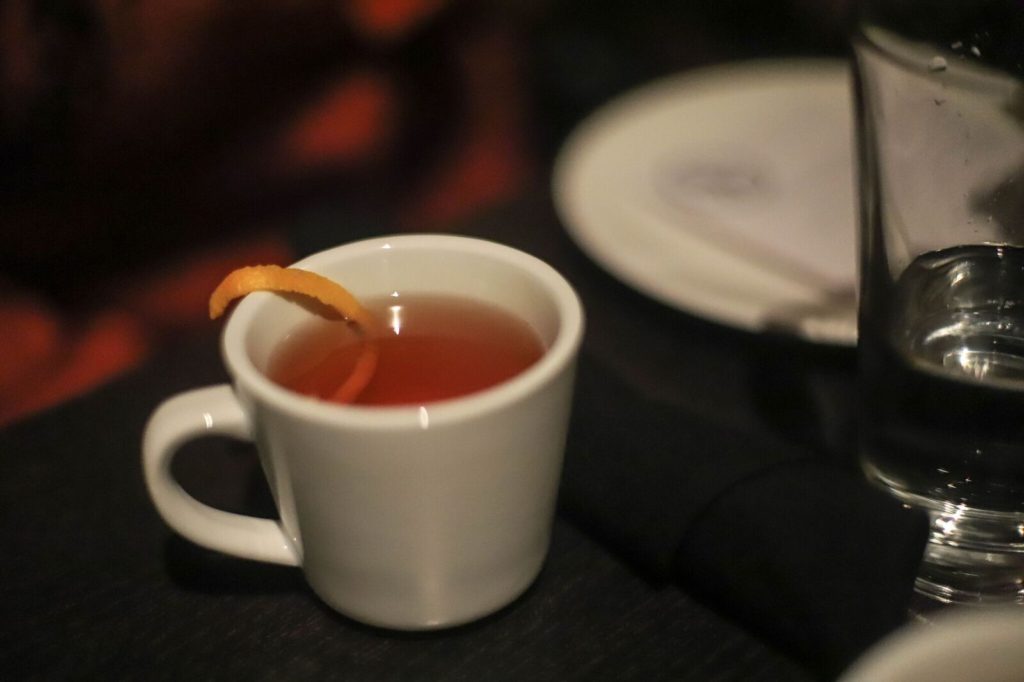 The second and third courses had options we could choose from and thankfully I was sitting next to my dearest Lauren Patrick of Pretty Southern and we agreed to order different dishes so we could try as much as possible (the true Friendsgiving spirit). Our second course featured Seared Scallops with a bourbon glaze and sauteed succotash and Sweet Tea-Bourbon Baby Back Ribs. Together they could have been a perfect entree unto themselves; individually, the scallops were buttery and tender, and the ribs just fell off the bone and had a great spicy glaze to balance the richness. Both dishes were paired with what would be my favorite cocktail of the evening, the Straight Ginger Peach, featuring Kentucky Straight Woodford, fresh peach juice, and ginger.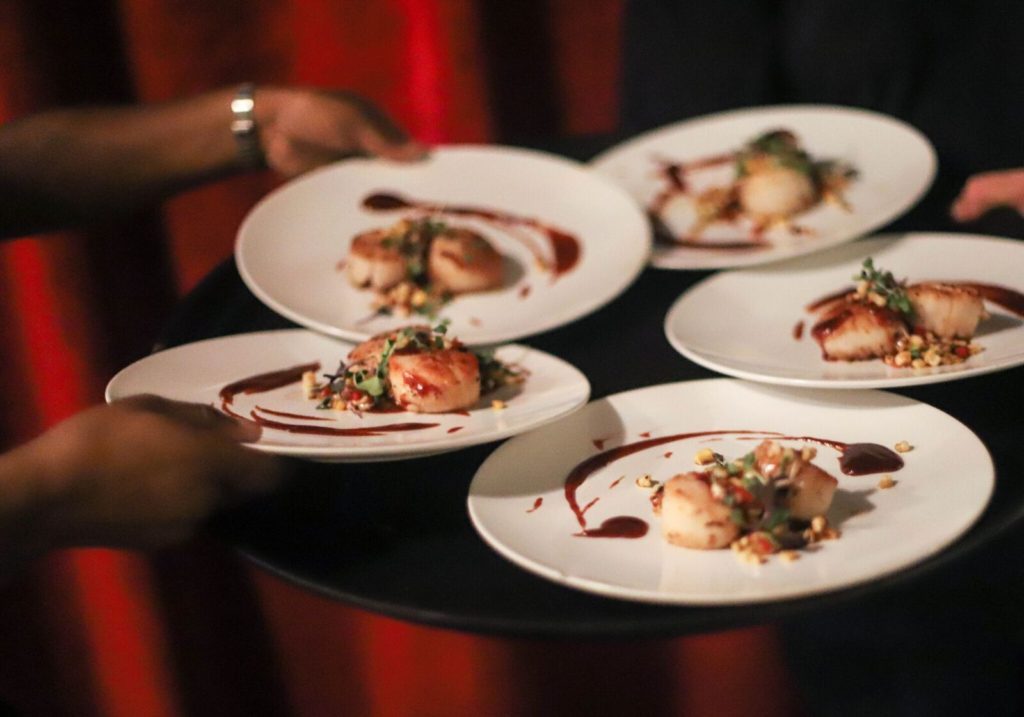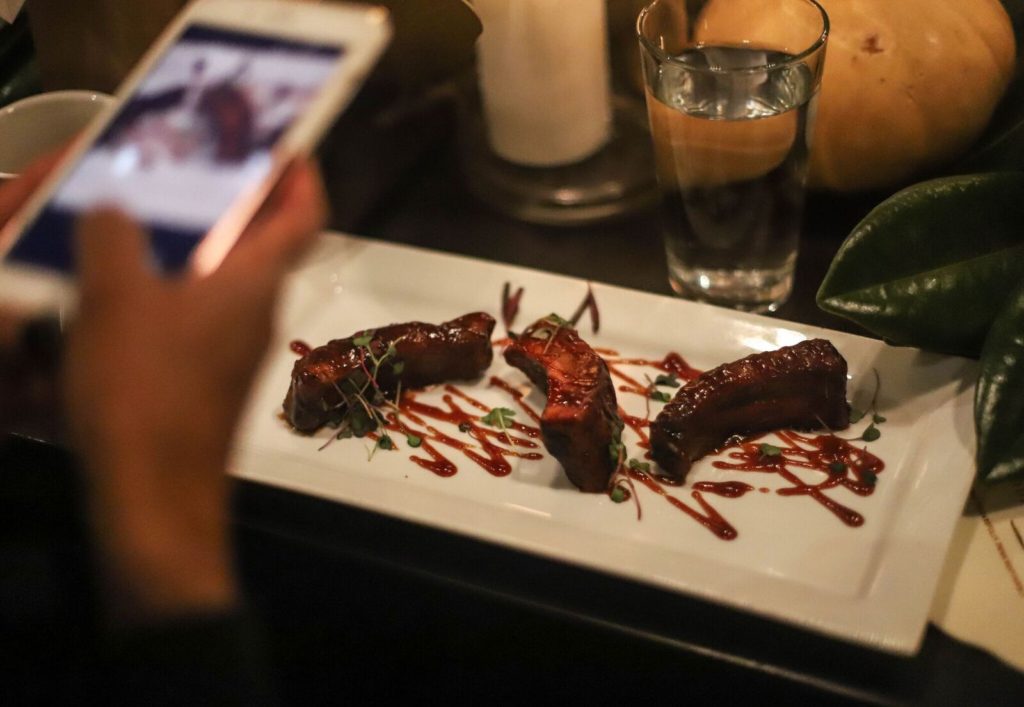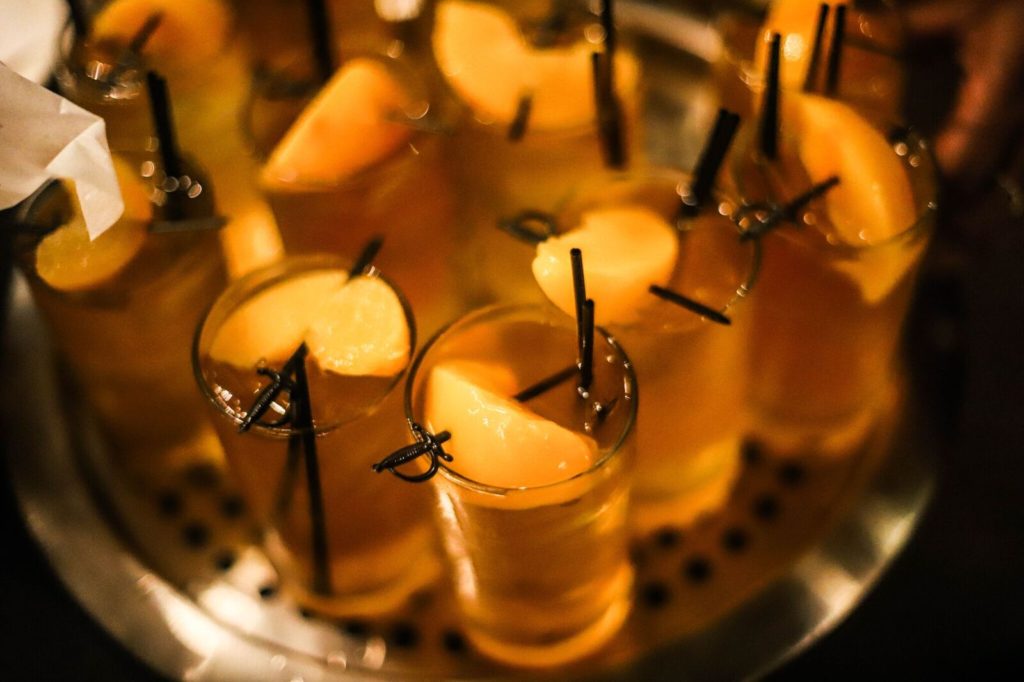 The third course was a celebration of fall and winter flavors with the Thanksgiving-homage Stuffed Turkey Leg, comforting Slow-Braised Beef Ribs, and the Glazed Salmon with high-end Hoppin' John. My turkey was just falling off the bone, and the short ribs just melted in my mouth. Neither Lauren nor I ordered the salmon, and since everyone who got the same didn't leave any on their plates that I could see, I'll just assume it too was perfect. The accompanying cocktail was a crowd favorite and bold choice: Kentucky Caramel Apple Cider with salted caramel, apples, and cinnamon.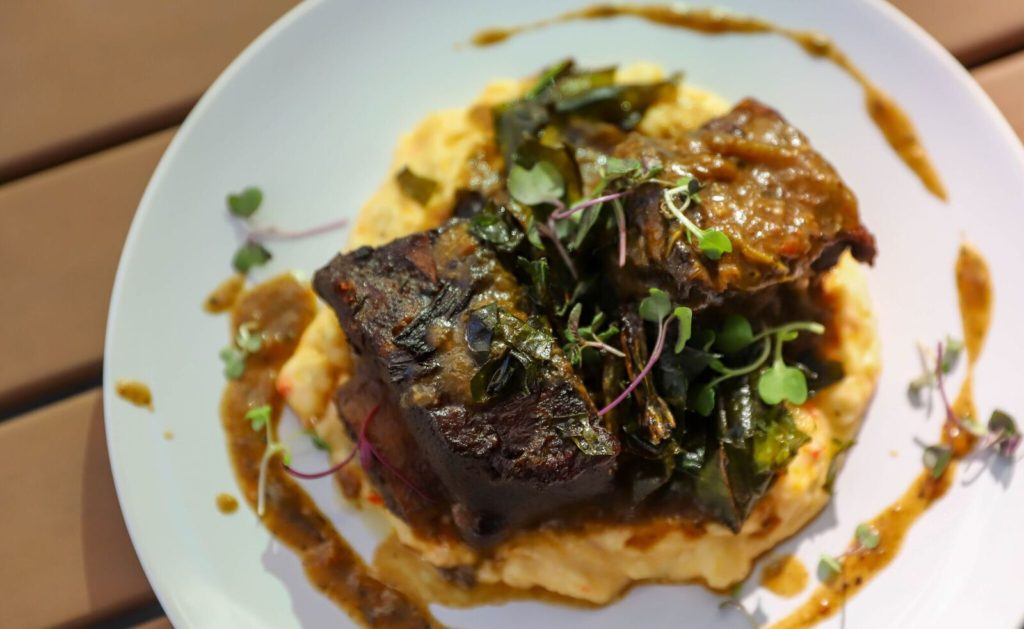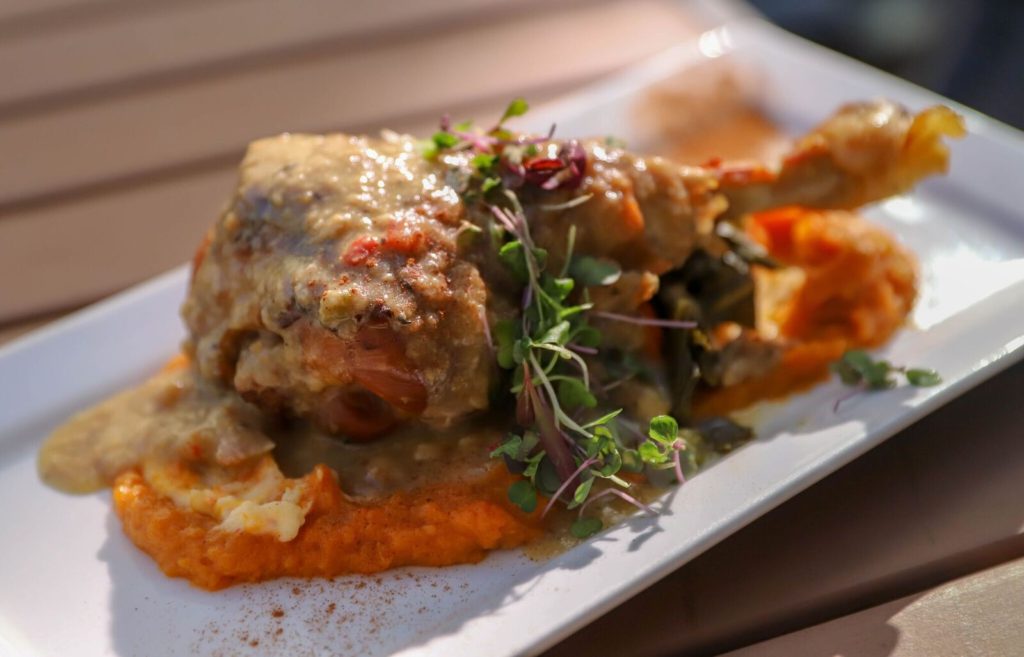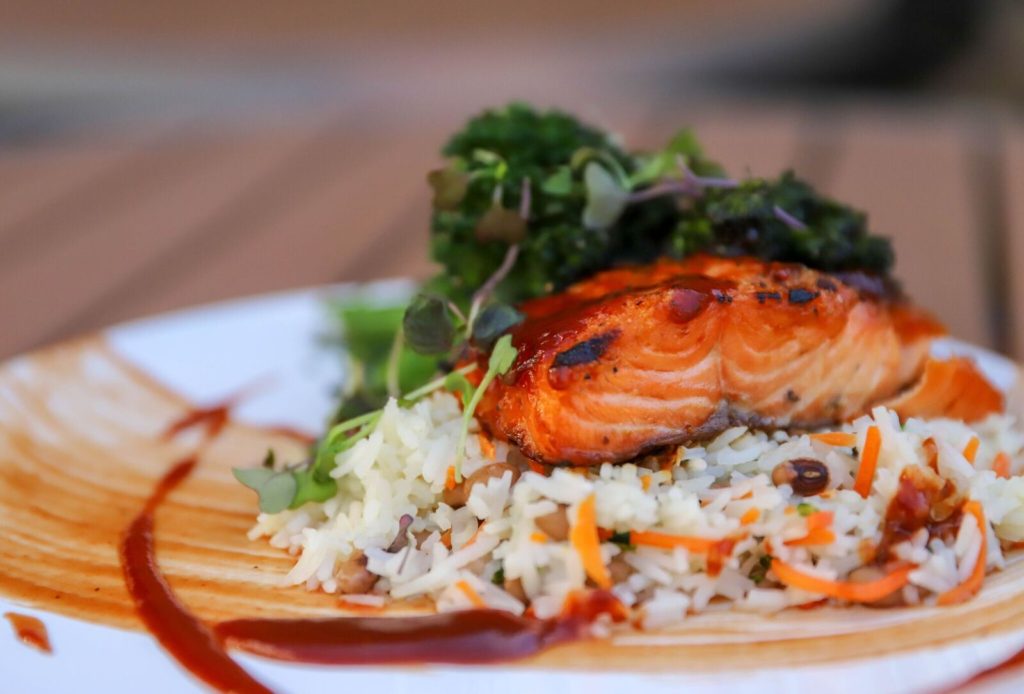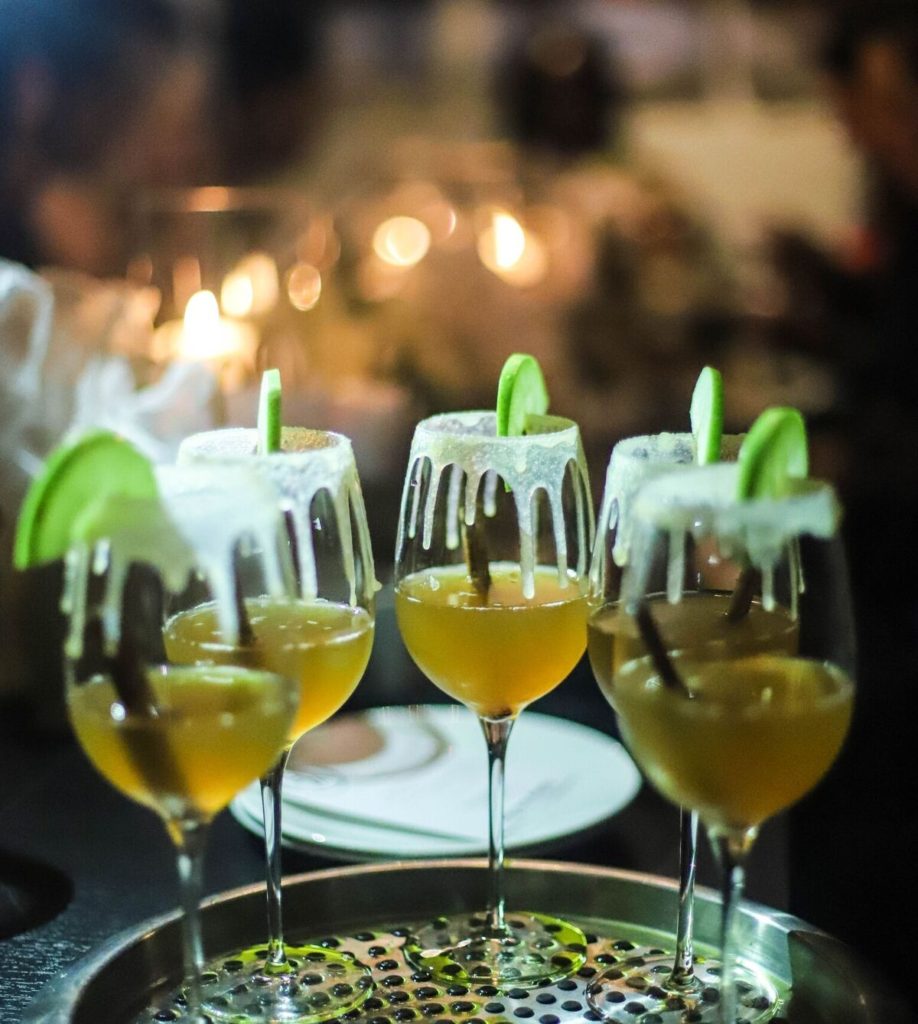 During a lovely dessert course of Pumpkin Spice Cheesecake, Red Velvet Poundcake, and Brownie Crunch with Woodford's take on the classic mudslide cocktail with Double Oak Bourbon, we participated in a fun, and occasionally hilarious, White Elephant gift exchange. (Shout out to Allie from Peachfully Chic who helped keep us on track, and whose rule-following ensured I got my desired gift at the end of the evening.)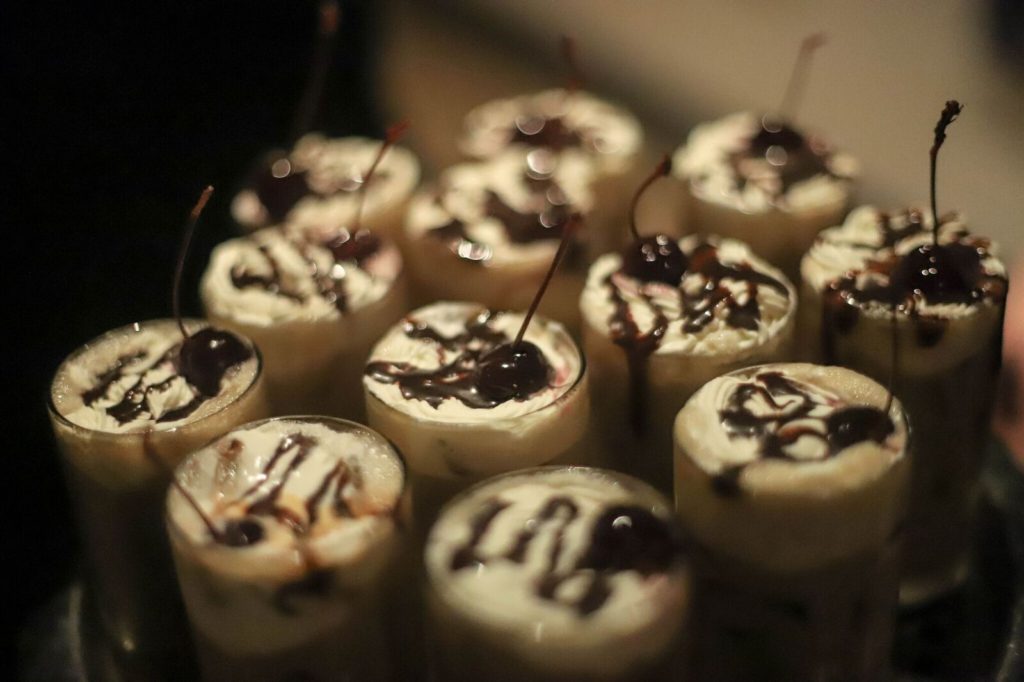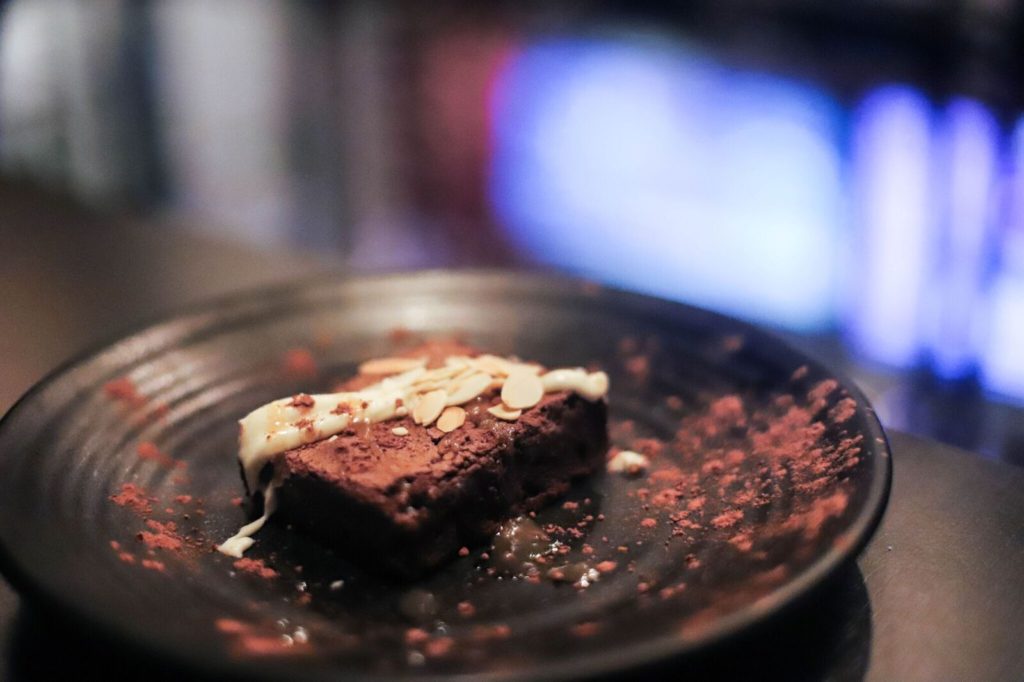 The evening was definitely an 11/10, but evening if we'd been eating a Publix sandwich tray in someone's living room, spending time and getting to fellowship with the amazing group of women Erica brought together would make any dining experience a five-star night.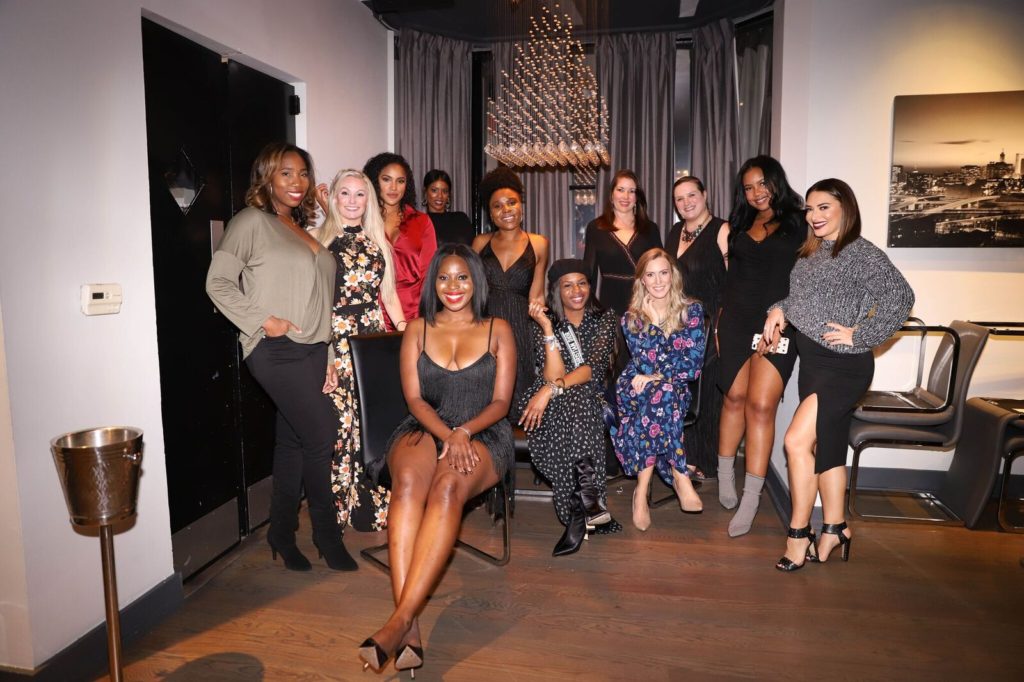 Thanks to our sponsors and hosts Woodford Reserve, Simon's, Kendra Scott Dunwoody Location and Local Vine. Photography is by Reynolds Rogers and the tablescape design was by Warren+Forest.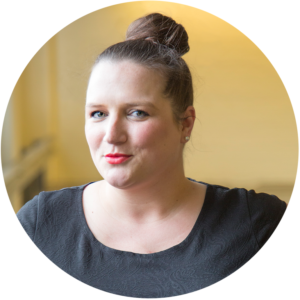 Rachel Boyd is an Atlanta native, holds degrees from the University of Georgia and Kennesaw State University, and is a reformed picky eater (still trying to overcome an irrational shrimp-phobia).  Non-cooking-related passions include her Great Dane-Bulldog mix, volunteer work, and half marathons with the Atlanta Track Club, bourbon, binge-watching detective shows, reading all the books, learning French, cute bearded dudes, and spending time on her best friend's farm.