Summer may be coming to a close, but I will continue to sip my rosé and relish in the remainder of warm weather.
If you are anything like me, you love a good sorbet and a great rosé.  Honestly, you are going to love this recipe.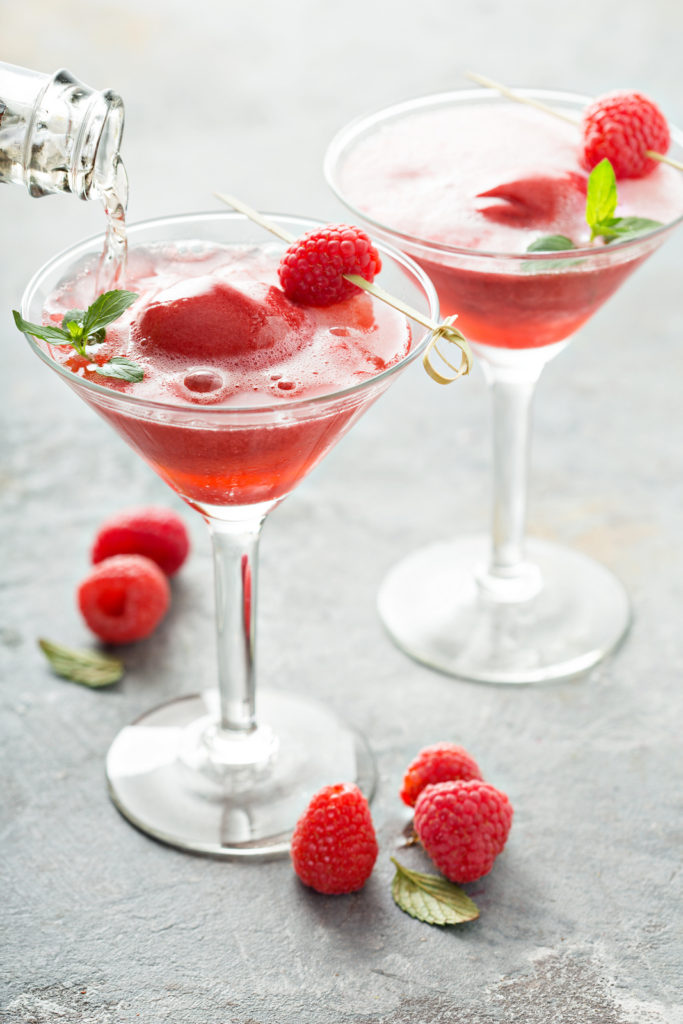 Yes!  Raspberry rosé sorbet floats are a real thing!  They are totally life-changing.  I may or may not have had these for breakfast a time or two.  I used a martini glass because I love to feel fancy.
Once you choose your glassware, pick your favorite rosé.
Now, my good girlfriend loves these floats; however, she is pregnant!  But guess what?  Target offers a non-alcoholic rosé!
Click here: https://bit.ly/2PNrDeH.
Welch's has created this gem so that you can use this recipe for all-things baby shower!
This recipe takes hardly no prep time and it's perfectly fail-proof.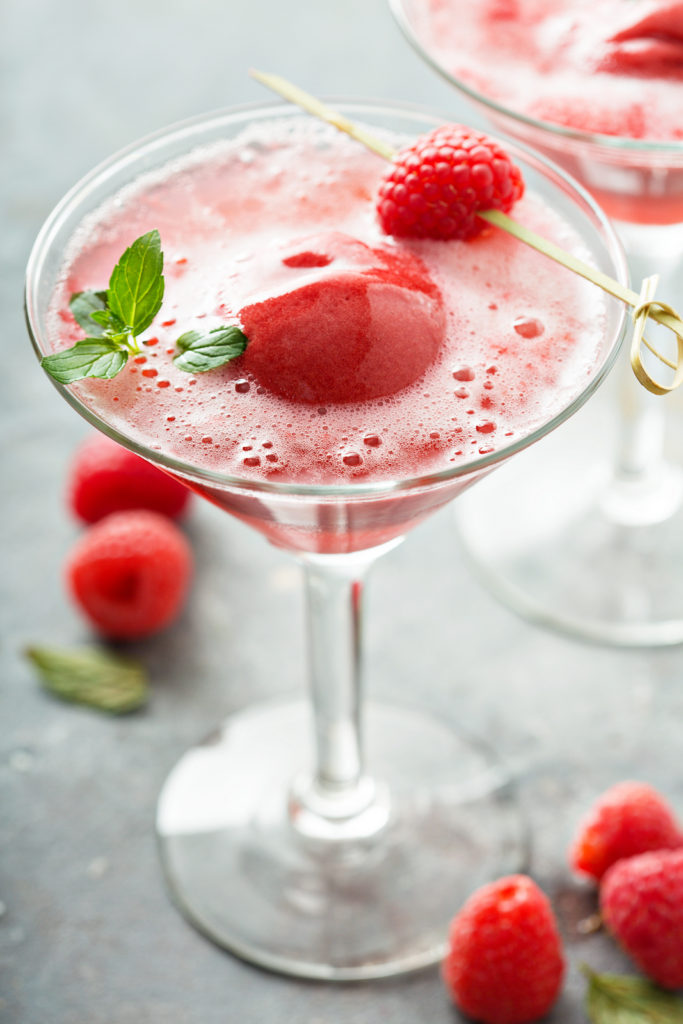 Recipe: Raspberry Rosé Sorbet Floats
Ingredients
Raspberry sorbet
Your favorite sparkling rosé
Fresh raspberries, for garnish
Mint for garnish
Directions 
For each float, place one large scoop of sorbet into a large glass; top with approximately one cup of sparkling rosé.  Garnish with fresh raspberries and mint.  Serve.
Cheers!