As a Gwinnett county native, I always have a soft spot for visiting awesome restaurants in Gwinnett County. Uncle Jack's Meat House has been on my bucket list for a while. 
Uncle Jack's Meat House is owned by Food Network star, William Jack Degel. The restaurant decor gives a feeling of a 1900s vintage meat warehouse in New York's Meatpacking District.  The look is complete with aged cement, raw vintage steel, subway tile, meat hooks, and custom wallpaper featuring archival butcher photos.
I started my meal with a glass of Charles De Fere Cuvée Jean, which was a sparkling Rose.  The wine list at Uncle Jack's offers 30 to 40 all-American wines that pair perfectly with pretty much anything you order on the menu.  If you prefer spirits, there's a fully stocked bar with more than 40 varieties of bourbons, whiskeys, scotches, and ryes; several varerities of local tap beers, up to 20 craft beers, and a large selection of crafted cocktails.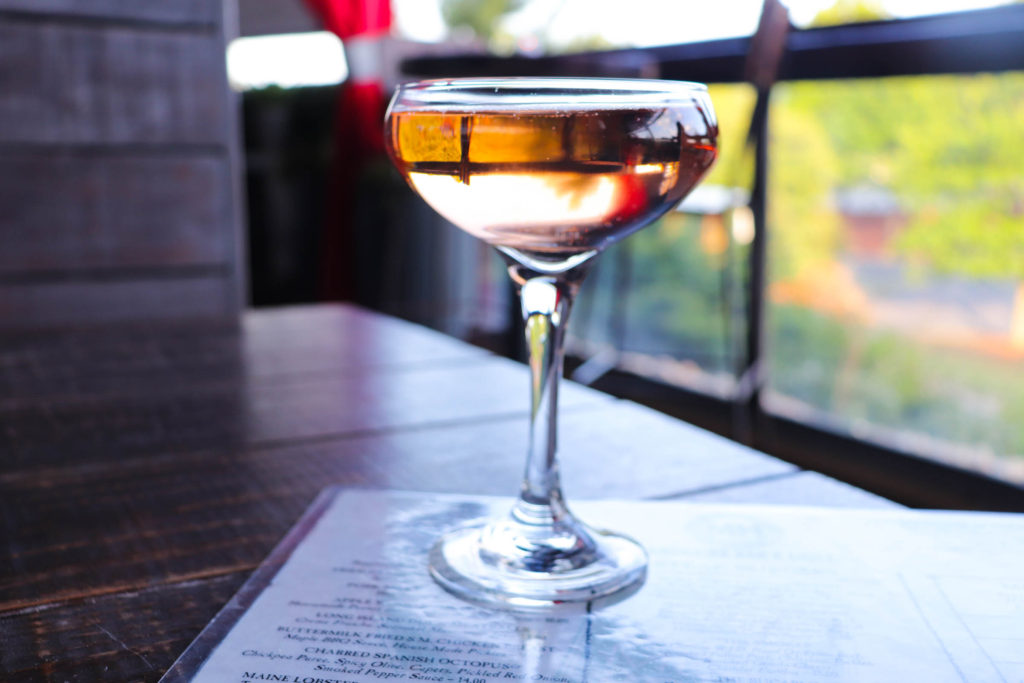 I selected an Uncle Jack's Meat House signature appetizer: the charred Spanish octopus.  I don't know if you're a fan of octopus, but I absolutely love it.  Whenever I go to a restaurant, it's one of those appetizers that I must order because I just love it so much.  If you are not an octopus lover, I would say make sure you go somewhere that specializes in preparing the octopus because if you don't, you may never try it again.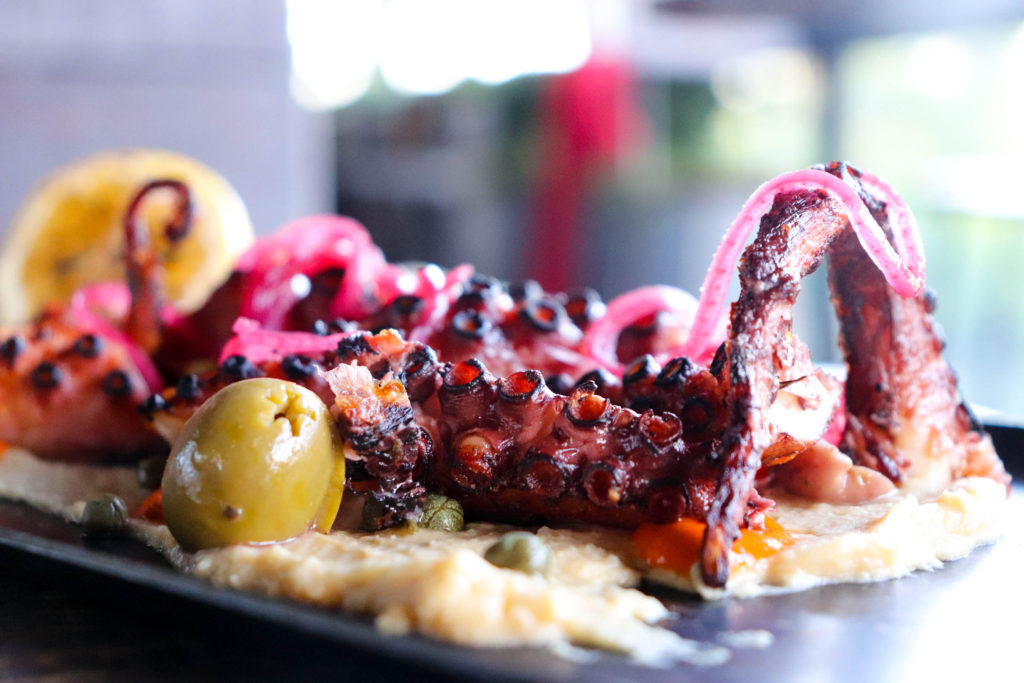 The octopus was prepared exactly the way that I prefer.  I like mine slightly charred, but not to the point that it's overcooked by being too rubbery.  The octopus was layered on top of a chickpea purée, which could be compared to hummus, and was served with spicy olives, capers, pickled onions, and a smoked pepper sauce.  When you visit, make sure to order the New Zealand lollipop lamb chops.  They are a must try.  The only issue that I had with my lamb chops was that it only came with three lollipops.  I could've devoured six of them.  They were very tender.  And the exterior, the rosemary Pankyo provided a wonderful flavor.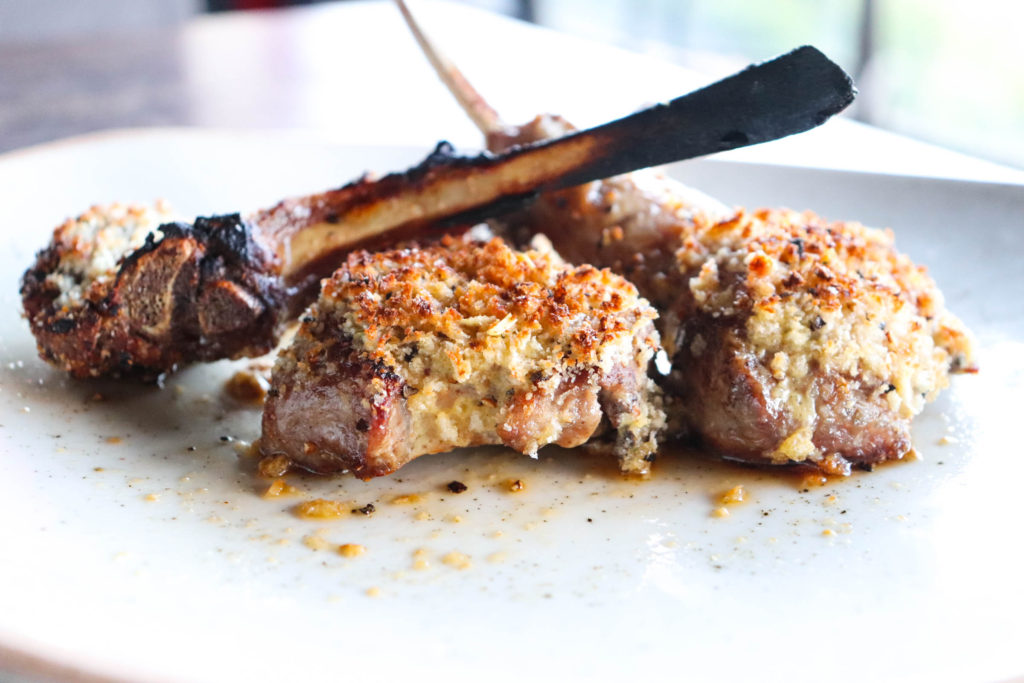 With our appetizers being deliciously awesome, we knew that our entrees had some large shoes to fill, and, that, they did.  We ordered a center cut 8 ounce filet mignon and the Atlantic salmon.  The steak melted in my mouth.  It was lean, yet succulent.  The steaks are a must-try.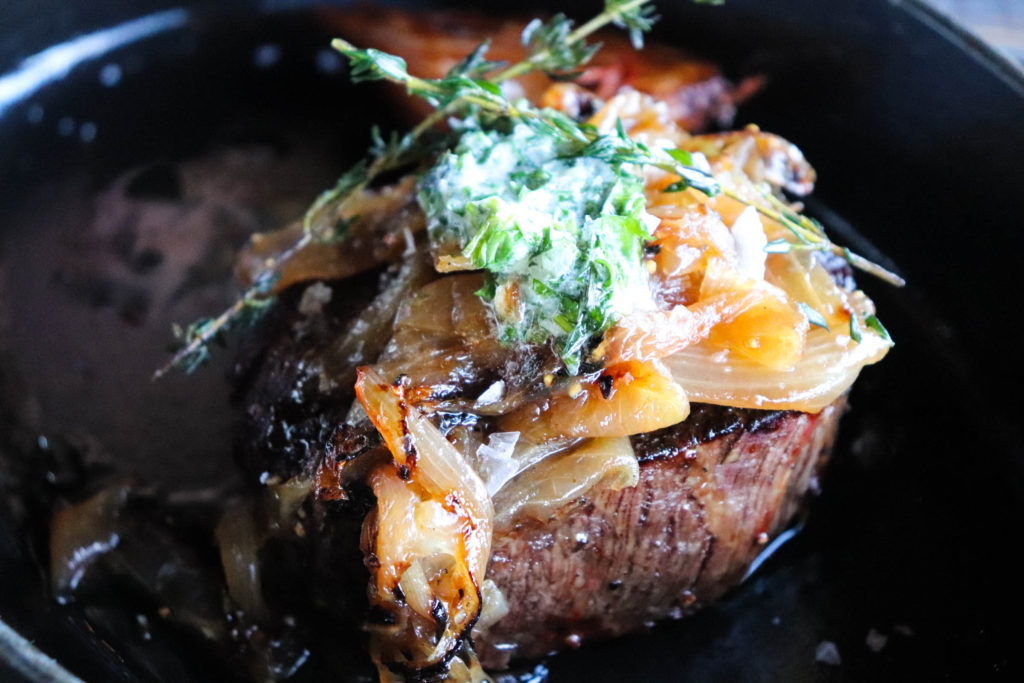 Next up was the salmon, which you have the option to have prepared with cajun spices, blackened or tossed in chipotle maple glaze.  Our server highly recommended the chipotle maple glaze, which I'm so happy that we took his recommendation because it was absolutely delicious!  It was slightly sweet, but just a hint of spice.  The sauce was perfect with the herbed mashed, sautéed asparagus.  My taste buds are still dancing.  The mac and cheese was also highly recommended.  But this wasn't your average mac and cheese.  It had a blend of five cheeses: gouda, parm, cheddar, jack, and gruyere.  This creamy goodness was baked in a cast iron bowl.  And I only have one word:  yum!  We were too stuffed to even consider dessert.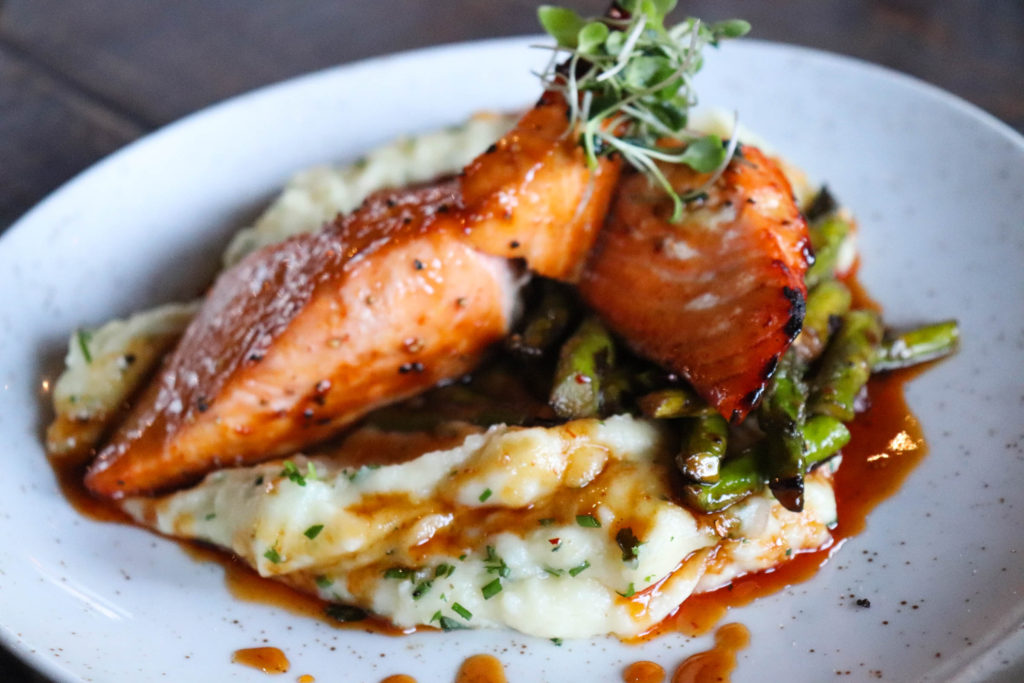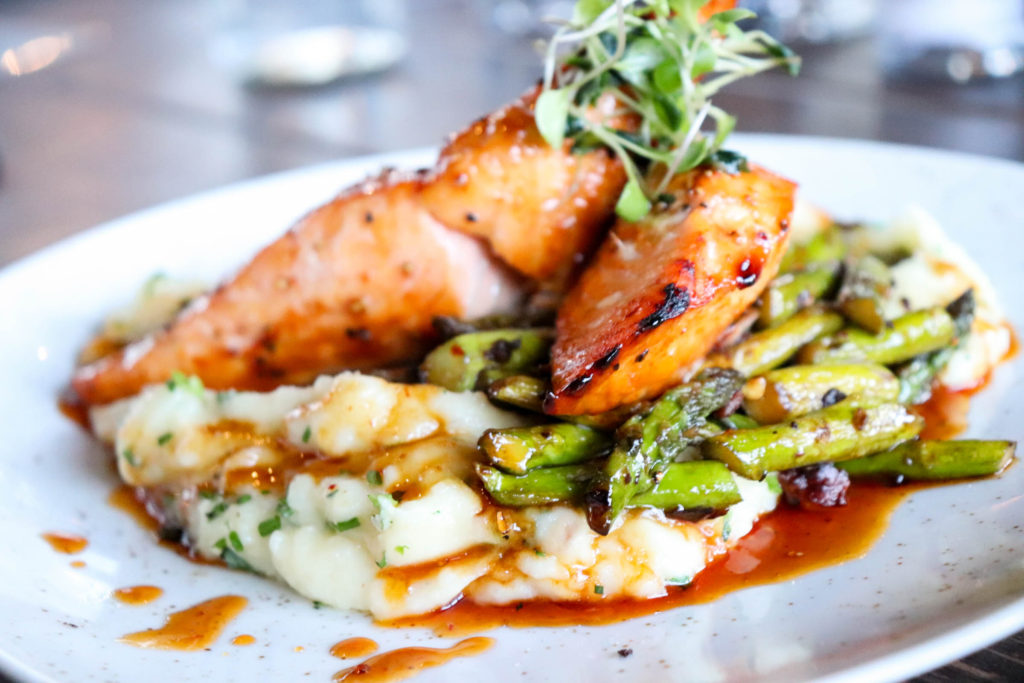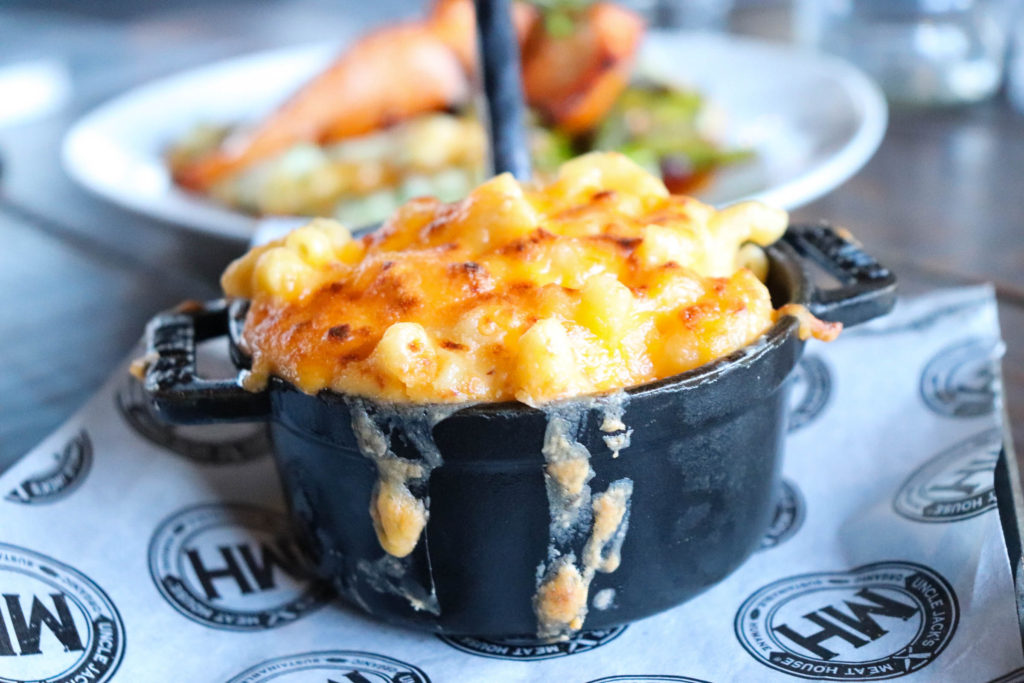 When you visit Uncle Jack's Meat House in Duluth, Georgia, you are going to appreciate their high-quality ingredients, vegetables, and herbs, which are locally grown and sourced.  You'll love their unique dishes, their finest USDA prime beef, and the laidback ambiance.  You are sure to have a pleasurable dining experience.  Follow them on social media: @ujmeathouse