Maybe it's just because I usually stay with family or friends when I travel, but there's something mysterious, decadent, and sexy to me about dining in a luxurious hotel setting.  As an Atlanta native and Gone with the Wind trivia buff, I was familiar with The Georgian Terrace Hotel as an Atlanta landmark and the site of the premiere party for the 1939 movie. What I did not know, however, was that the hotel also houses the 2009-established Livingston Restaurant & Bar.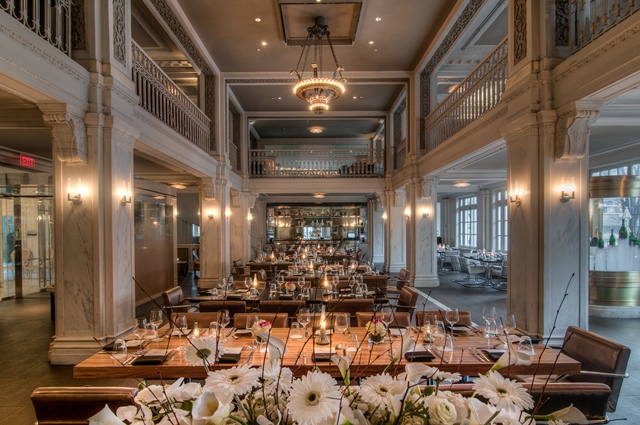 Photo Credit: Zagat
Located in The Georgian Terrace's original lobby and entrance way, the Livingston honors the original architecture that combines Beaux-Arts gothicness with a Parisian flare. If that means nothing to you the way it did for me until I started researching, suffice it to say the hotel is full of beautiful marble fleur-de-lis carvings, limestone, and floor-to-ceiling windows. You really do feel as though you've been transported to a different time and F. Scott Fitzgerald or Margaret Mitchell (both guests of the hotel) may sit down with you and start conversing about how you're enjoying the food.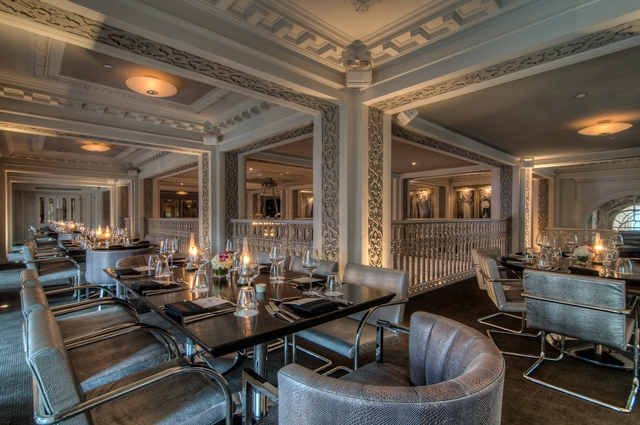 Photo Credit: Atlanta Bridal
And, y'all, what food it is! Executive Chef Mark Breault, along with executive sous chef Kyle Graminelli, has created a menu that embraces the best of regional Southern classics with modern creativity and aggressive flavors (a trait hotel food is stereotypically thought to lack); additionally, many of the dishes are or can be made gluten-free or vegetarian, showing that if you start with good ingredients, everything else generally works itself out.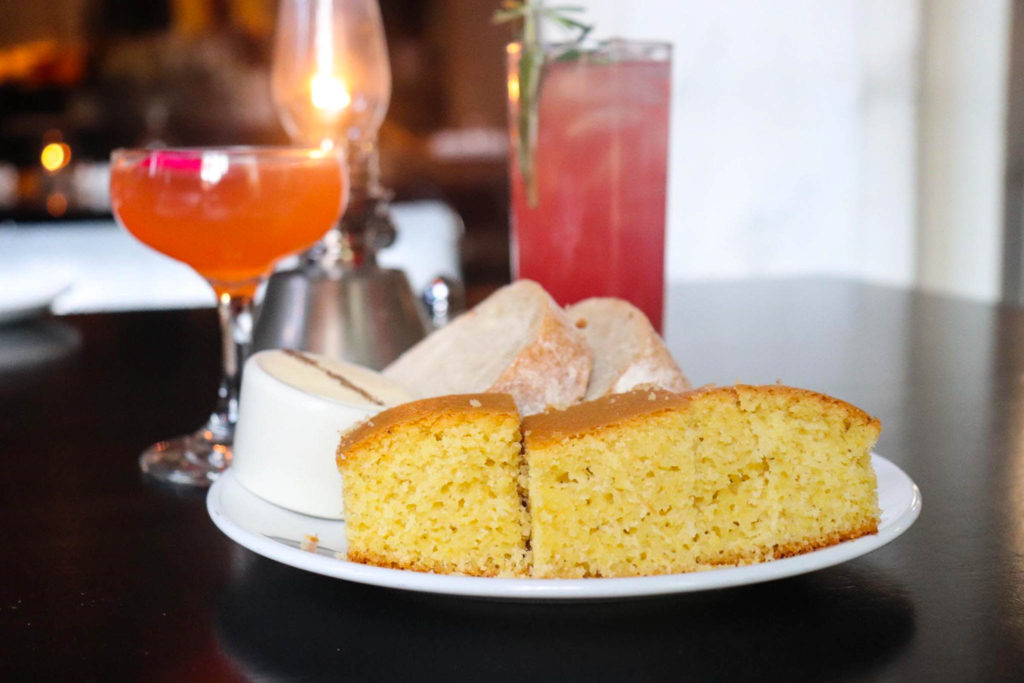 Erica and I began our meals with cocktails, the Lady Rose and the Frankly My Dear, and a trio of appetizers. I feel absolutely zero shame in saying had I been eating this food alone in a hotel suite, I would have licked the plates, it was that good. The asparagus frites and cauliflower popcorn were tempura-fried and held their crisp and crunch until after we started our main course and the garlic-horseradish aioli added a creamy zing.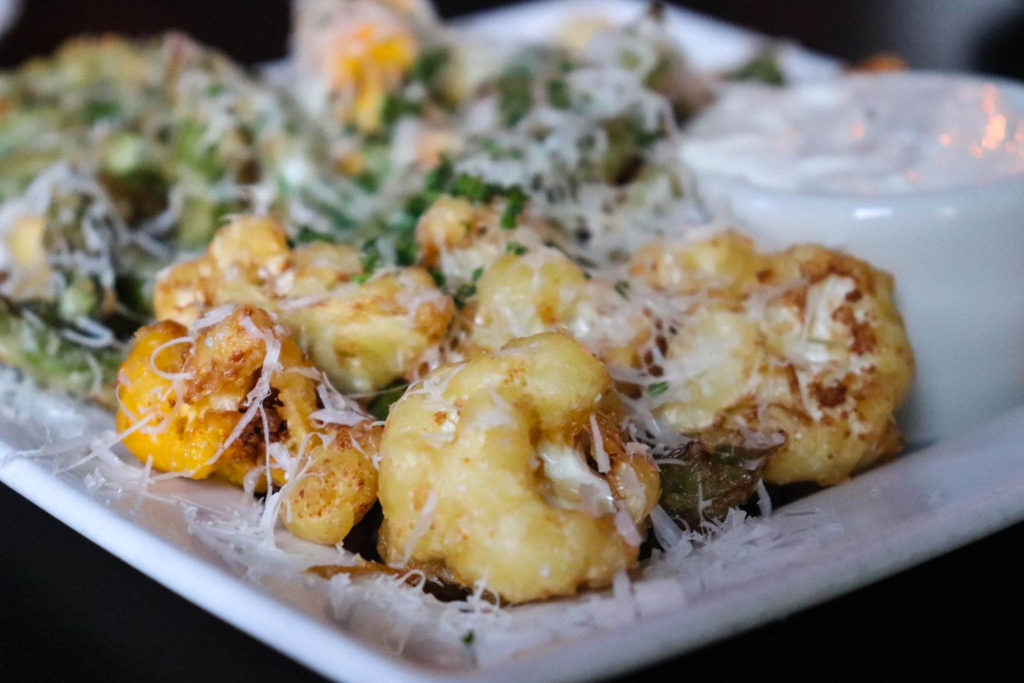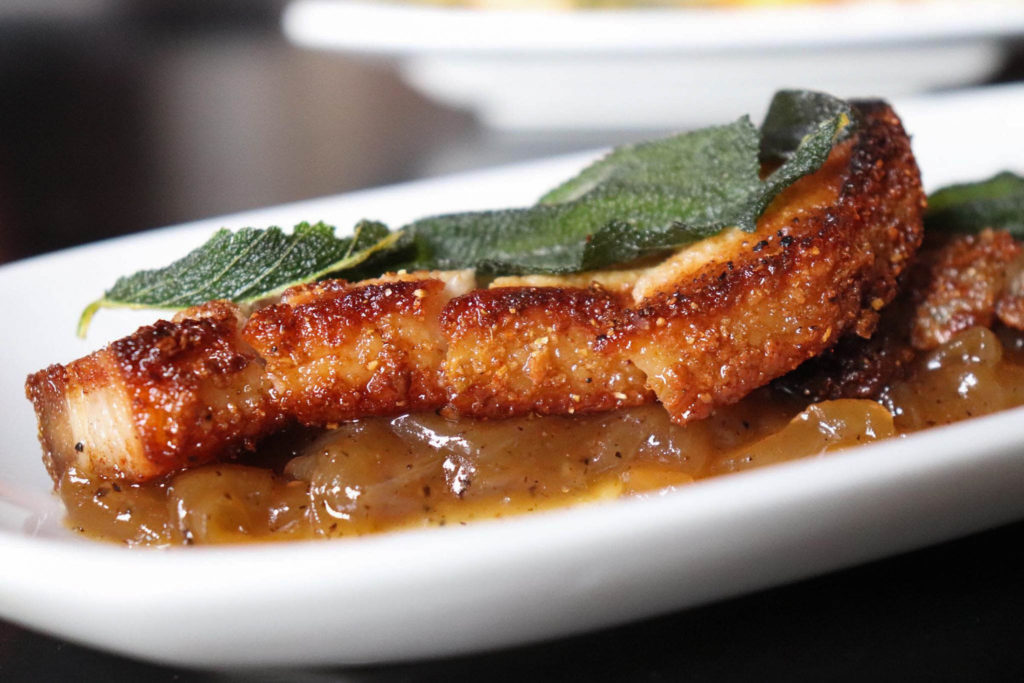 The smoked pork belly with the Vidalia onion marmalade was pure indulgence on a plate. I think, however, the favorite starter of the evening had to be the smoked salmon chips. Imagine your favorite hangover/munchie foods elevated to four-star cuisine and you'll get an idea of exactly how wonderful this love child of lox and cream cheese married with barbeque chips is. The salmon was perfect, the barbecue seasoning was smokey and spicy, and the dill cream cheese added a cool element without muting any of the wonderful flavors.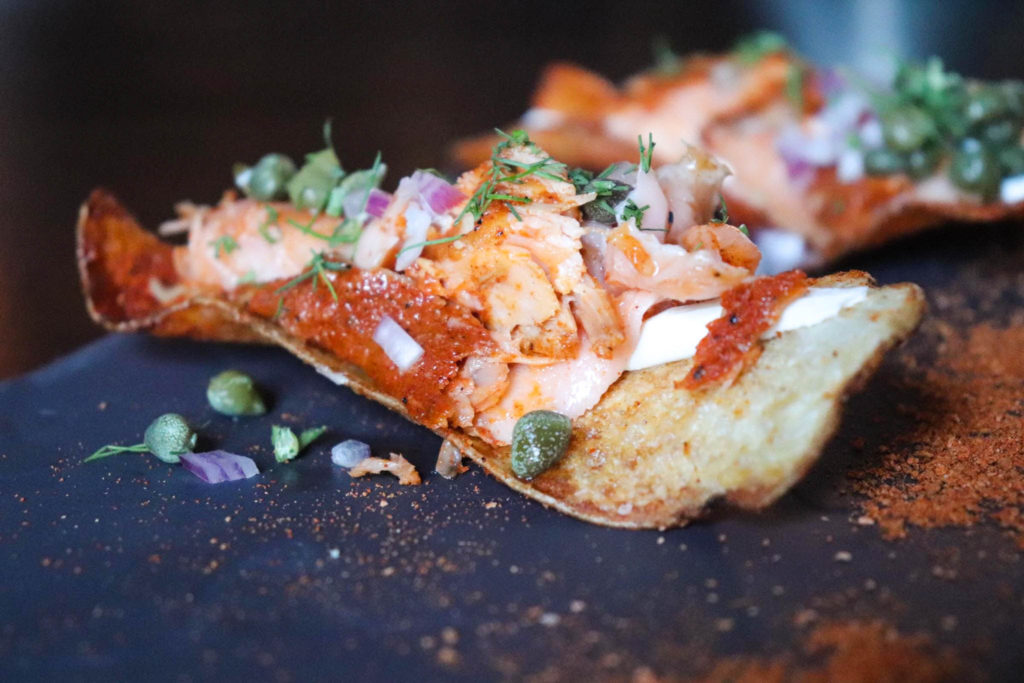 I've yet to meet a beef entree I don't love, so it should come as no surprise that I enjoyed the Delmonico ribeye. Served with grilled asparagus, heirloom cherry tomatoes, and Parmesan potato wedges, it's a gourmet version of a meat-and-three.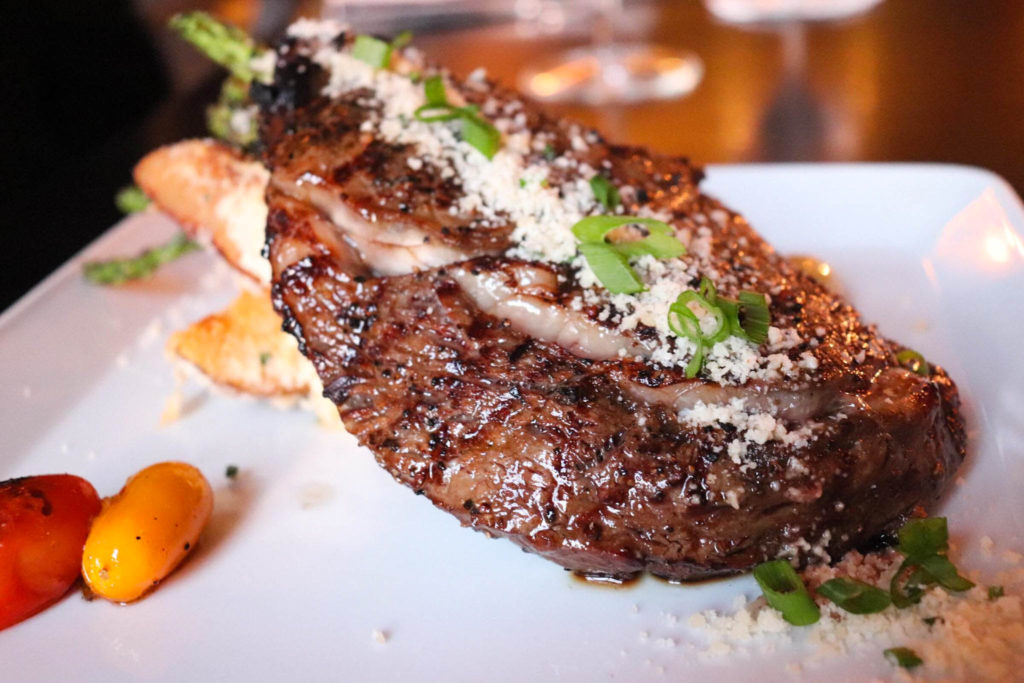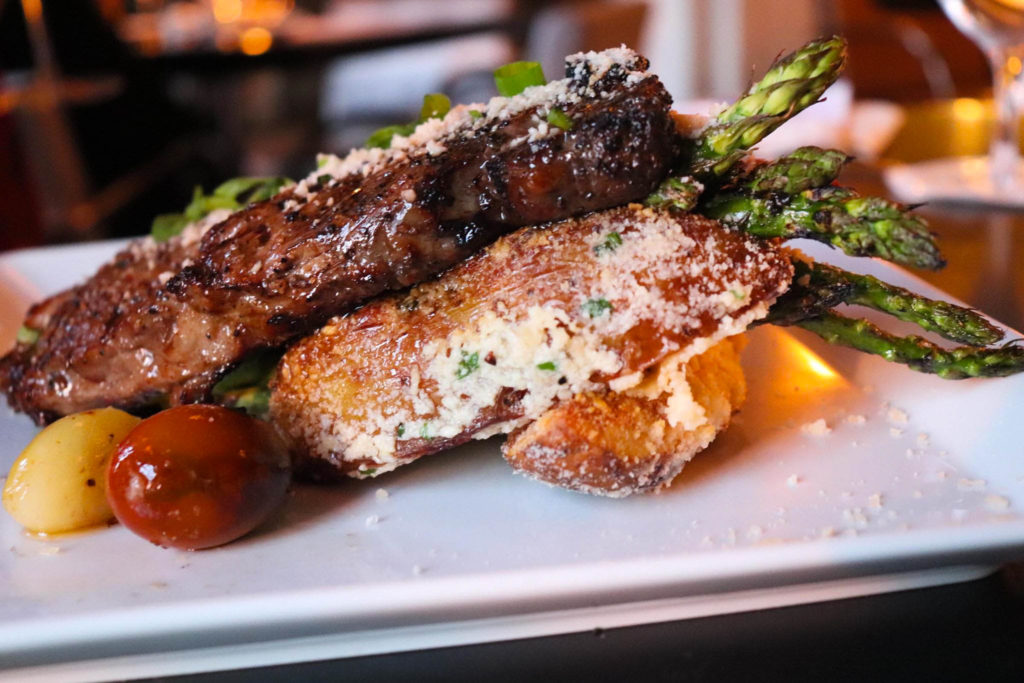 Erica's main course was, in my opinion, the true stand-out of the evening. The Creole Scallop Carbonara is sexy food. It is date food, it is seduction food, it was share-with-your-love-and-grab-a-hotel-room food. The buttery scallops, the Logan Turnpike grits, andouille, and corn and peas are an exercise in what Southern/Italian fusion should aspire to.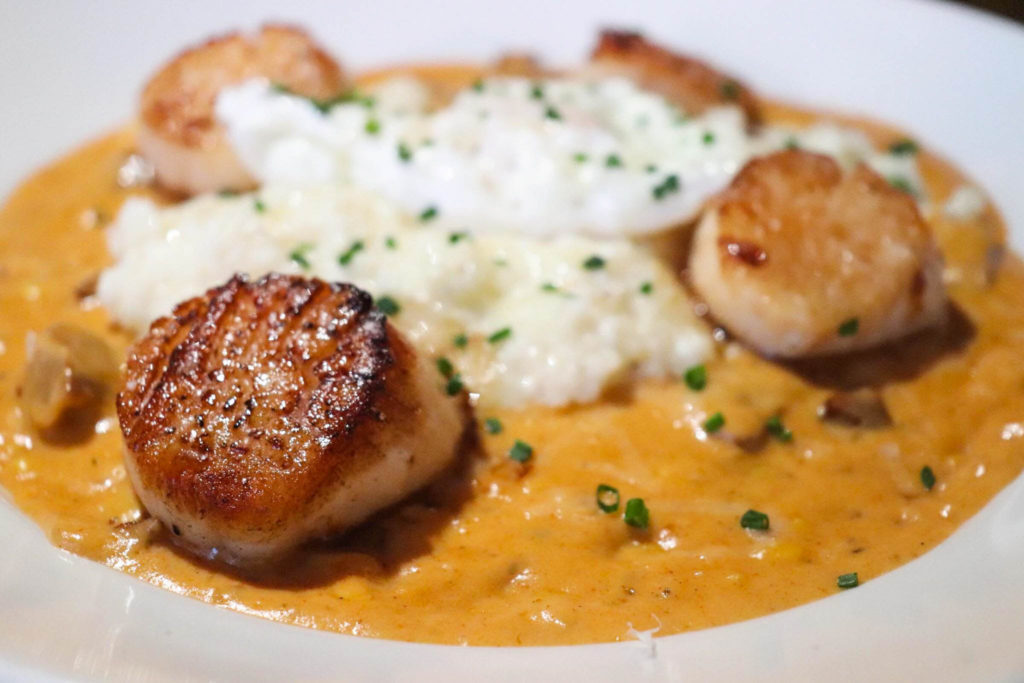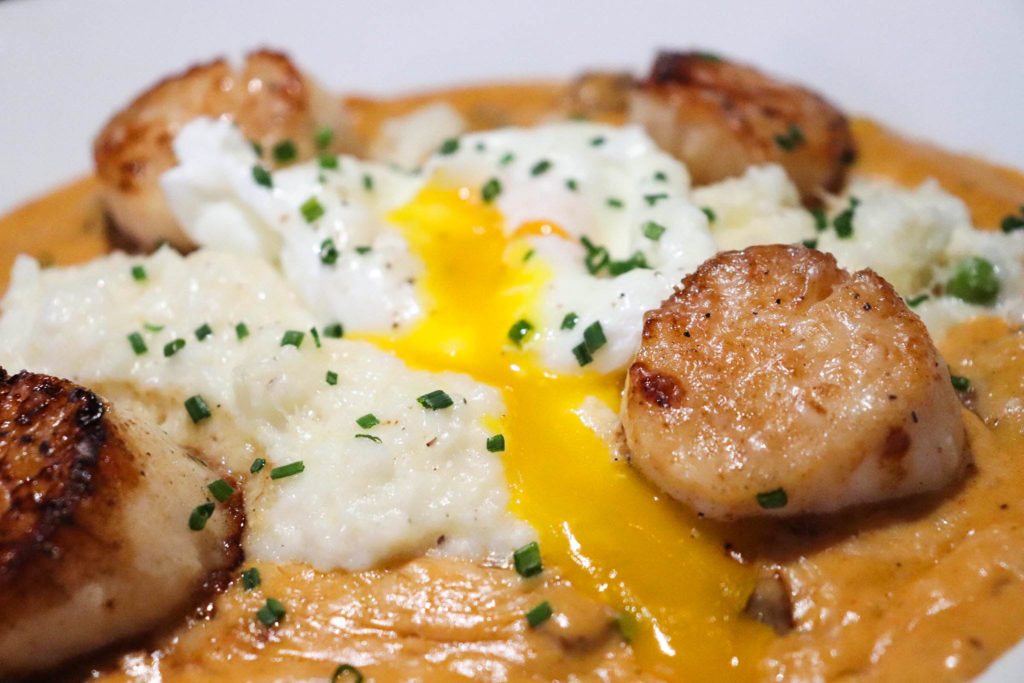 After dinner, we were invited to try out the Proof and Provisions lounge on the hotel's bottom floor. This dark, wood-paneled reminded me in all the best ways of a speakeasy or pirate rum-running cavern. The menu here is also designed and overseen by Chef Breault and features creative versions of classic dips and apps, sandwiches, soups, and pizzas. Though we were stuffed from the delicious meal upstairs, for science, of course, Erica and I had to order one or two things.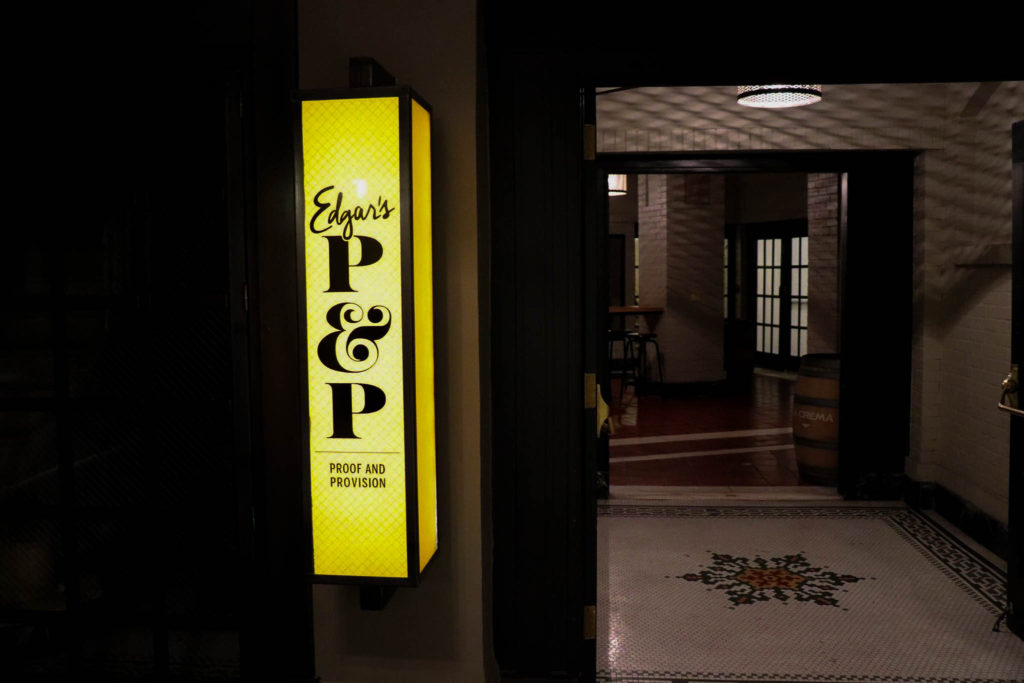 We opted for the Pimento Cheese and Bacon French Bread Pizza and a Chai Tea Old Fashioned and a Felled Fruit for cocktails. Despite the mysterious vibes the bar projects, a friend of mine who lives in Midtown assures me P&P is one of his favorite local watering holes. In short, don't wait to stay The Georgian Terrace to try out Livingston or Proof & Provision. You'll enjoy modern food, fun cocktails, and Southern charm all under one exquisitely sculpted roof.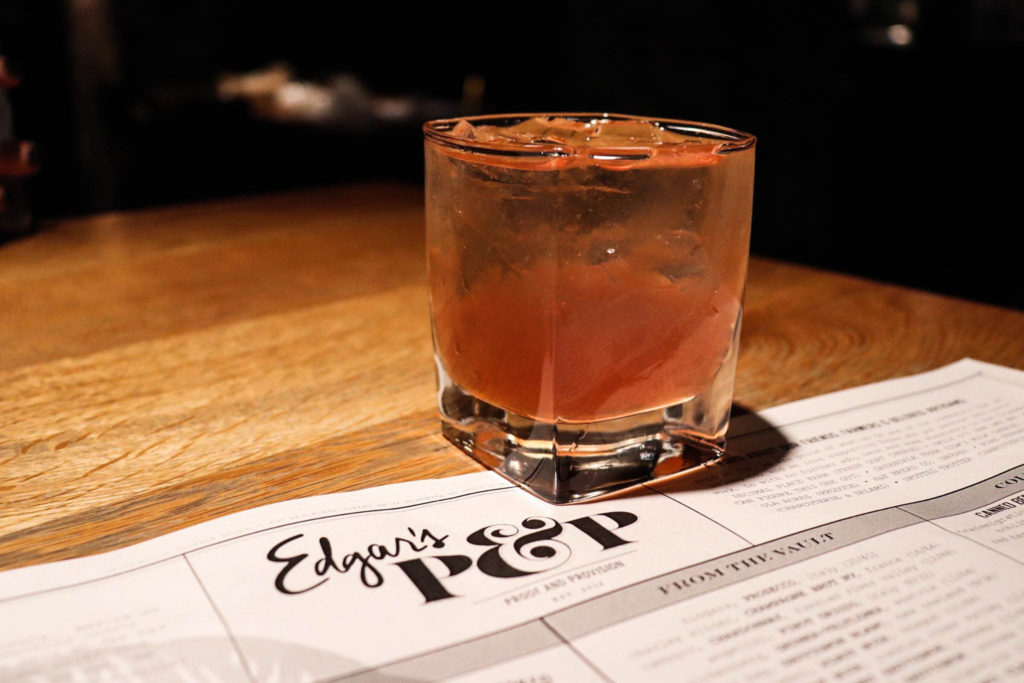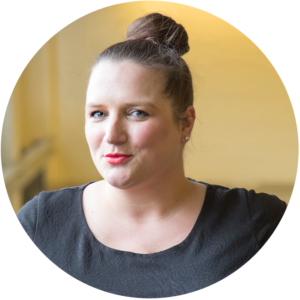 Rachel Boyd is an Atlanta native, holds degrees from the University of Georgia and Kennesaw State University, and is a reformed picky eater (still trying to overcome an irrational shrimp-phobia).  Non-cooking-related passions include her Great Dane-Bulldog mix, volunteer work, and half marathons with the Atlanta Track Club, bourbon, binge-watching detective shows, reading all the books, learning French, cute bearded dudes, and spending time on her best friend's farm.