We recently had the opportunity to check out a brand-new restaurant in Midtown – Bytes. Will Packer hosted the Grand Opening Celebration where they treated us to some of their delicious food and drinks. The event was packed with everyone excited to try the new digitally infused, modern industrial restaurant and bar.
Our favorite part of the event was the food! Do you ever debate over too many good appetizers or only order appetizers? Well, that's because small plates are the perfect size to enjoy your favorite dishes. And trust us, you will be happy to have the opportunity to try a few of the tapa-sized food offered at Bytes. The menu is Italian-themed and consists of small plates, pastas, pizzas and desserts.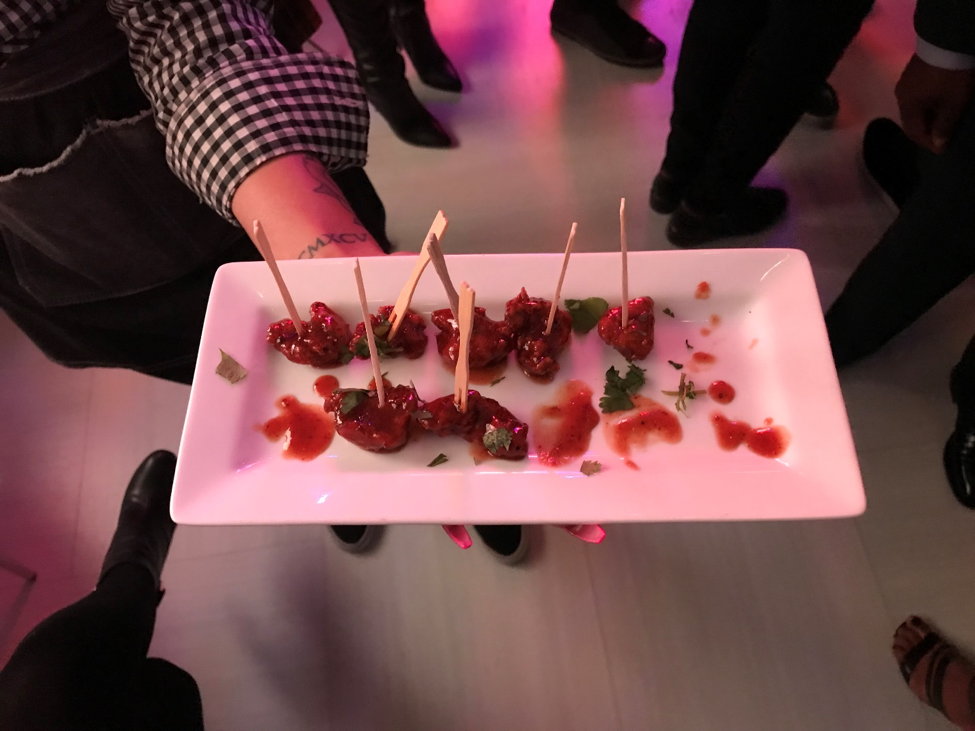 We didn't get to try the whole menu, but we were lucky enough to come pretty close. One of our favorite items on the menu were the crab cakes. They were cooked perfectly with a great lemon flavor and creole mustard sauce on the side.
We also loved the deviled eggs topped with candied bacon. I only wish I could have gotten a whole plate full of that delicious candied bacon. For another insider's tip, order the tropical sangria, and you won't be disappointed. This drink gives a tasty orange twist on Sangria and looks beautiful.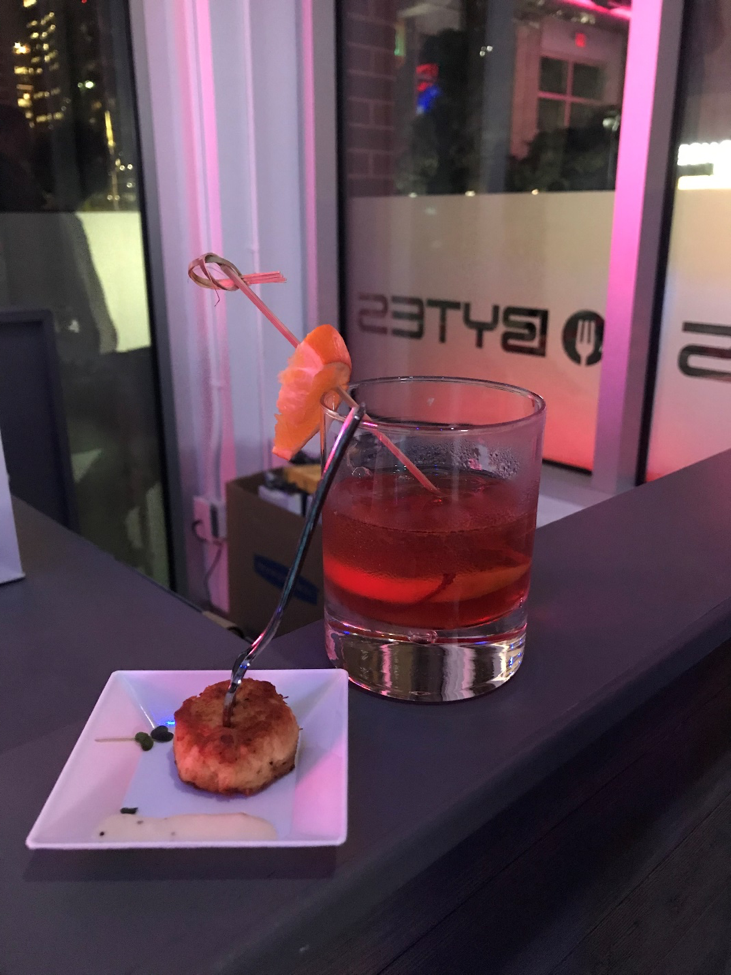 Bytes is in a modern sleek space that compliments the entrepreneurial and academic environment of Midtown. Their menu and ordering are all done on iPads at each table and along the bar. By far, the best room in the building is the E-Boardroom. They call the space "teched-out," but this doesn't begin to describe it. The space has a 360-degree projector that during the grand opening switched from a rainforest to rainy scene. Walking from the restaurant to the E-Boardroom felt like stepping into a completely different world.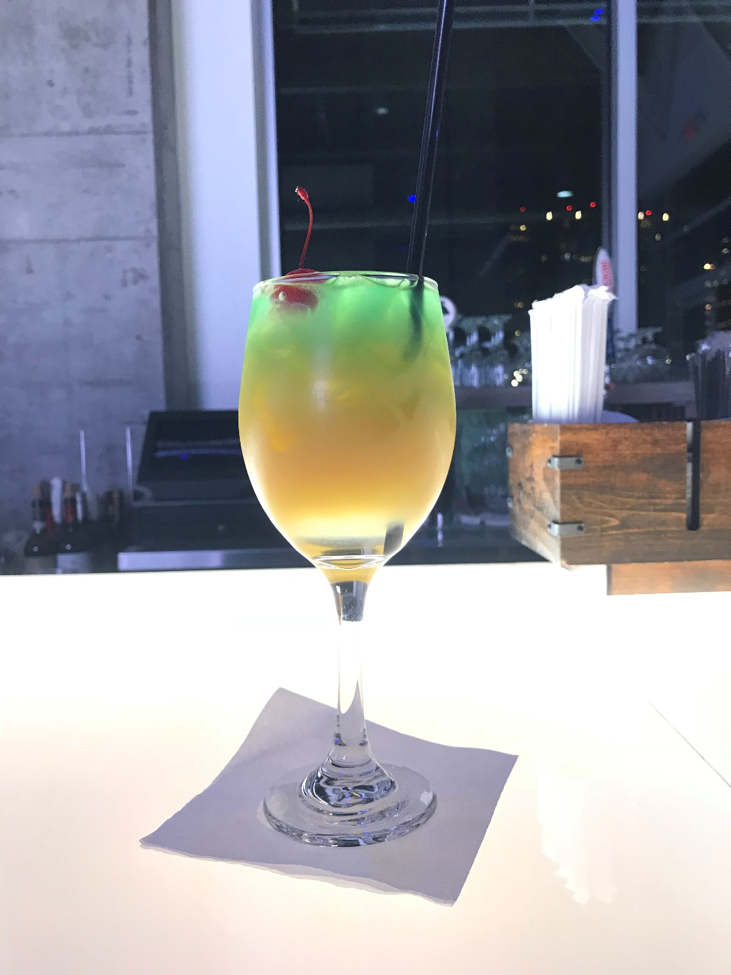 Bytes is open for lunch, dinner and late-night drinks Monday through Sunday. Be sure to check out their website and take a bite out of Atlanta's new favorite restaurant.
By: Brianna Evans