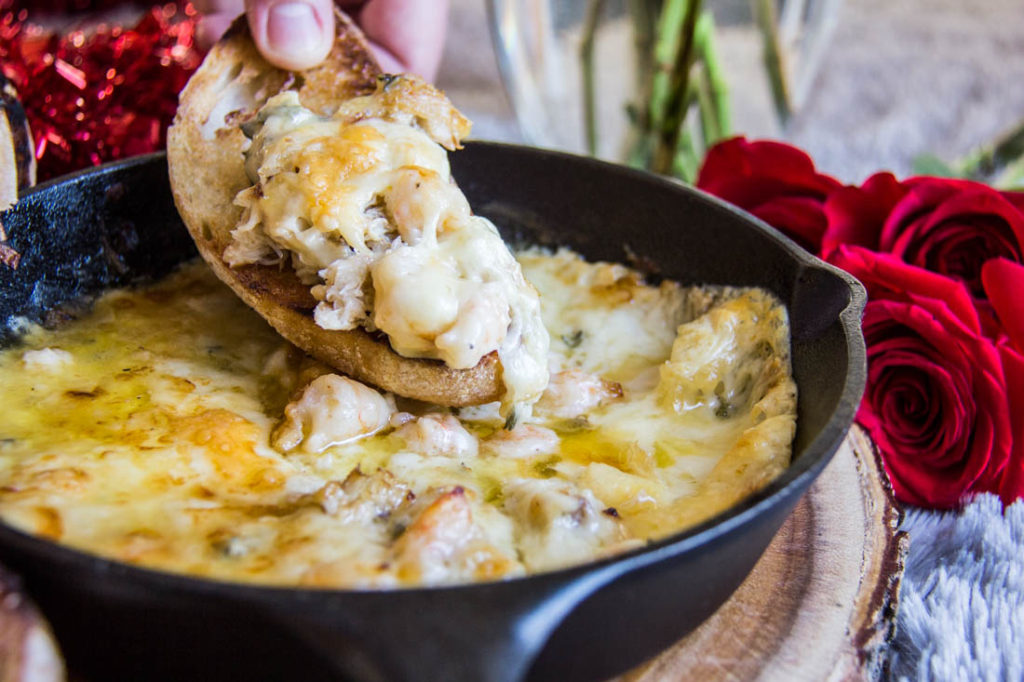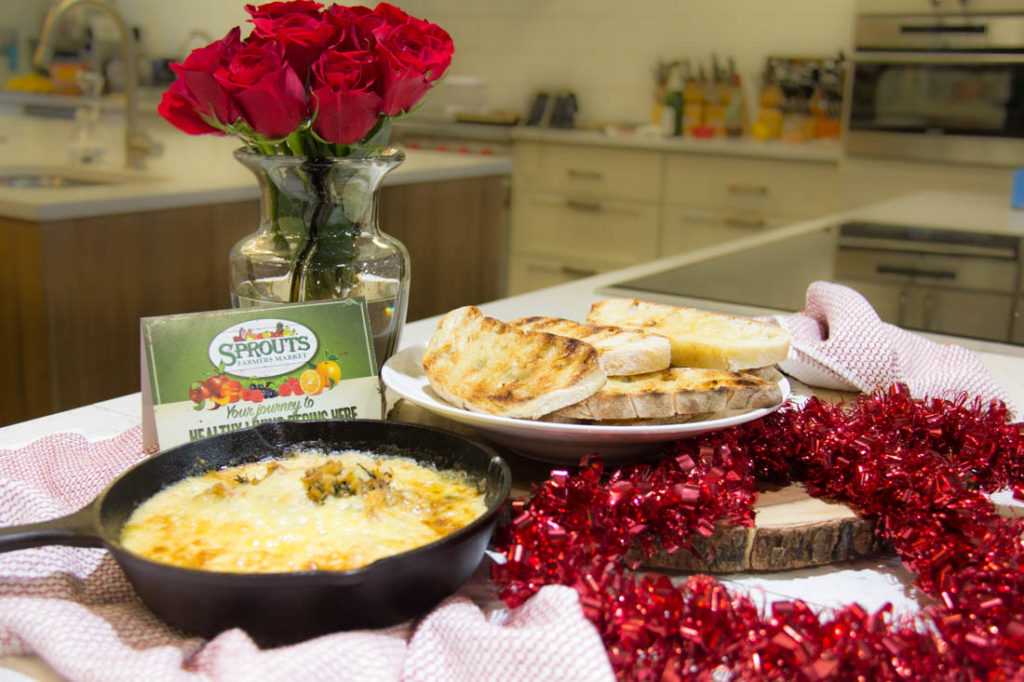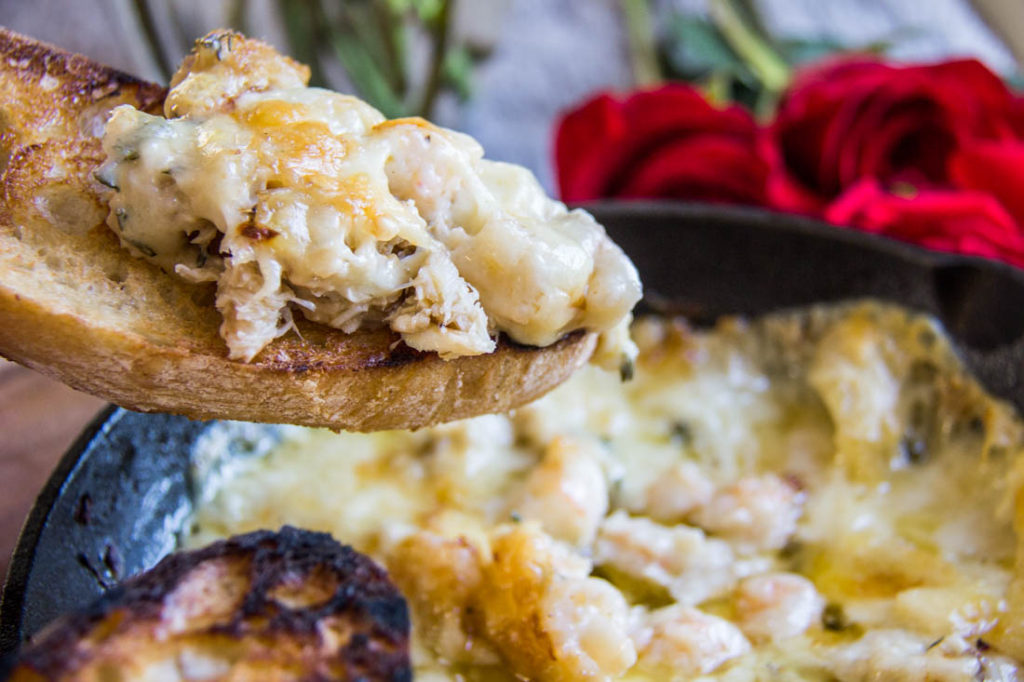 What is Valentine's without delectable food?  This week Mandy of Sumptuous Living and I shared the creation of his and her cocktails.  Now it's time to create some delightful food.  All ingredients used for this recipe were purchased from Sprouts.  I love Sprouts!  They have over 250 stores nationwide.  This new-school grocery chain makes healthy eating and living easy and affordable. Mandy has provided the cheesiest and most filling, shrimp and crab baked cheese dip.  I assure you that it's impossible to enjoy just one bite.
Bon Appétit! 
Click Here For Video Recipe : https://youtu.be/pTXV444gIQ8
Huge thanks to Sprouts for the awesome ingredients used to create this recipe and The Cooks Warehouse for the great filming location!
For Full Recipe Click Here: http://sumptuousliving.net/most-romantic-appetizer/
All Photos Are Taken By: Mandy Landefeld