If you are looking to stay home this Super Bowl Sunday, there is nothing you need more than snacks: dips, chips, and most importantly sips.
Who does not love vegetarian nachos? Here is a recipe that is delicious enough for even your most carnivorous friends:
Here is what you will need:
For the nachos:
1 bag of tortilla chips (I love the Organic Late July brand)
2 cans of black beans
1 red bell pepper
A handful of pickled jalapenos
A handful of scallions
1 bag of Mexican blend cheese
On the side:
Chopped romaine lettuce
My favorite dipping sauce – salsa and sour cream mixed together.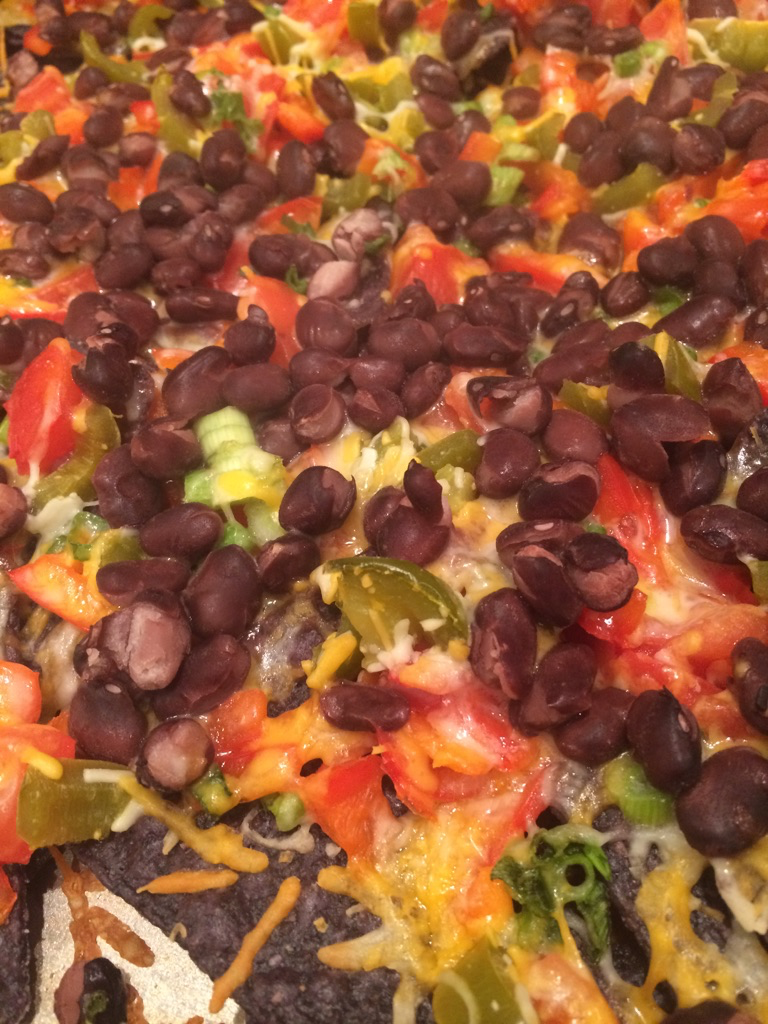 Photo: Nachos by Chelsea
Directions:
Chopped up your red bell pepper and your scallions. Spread the chips over an oiled cookie sheet and then spread all of your toppings over them. I prefer layering the cheese. So cheese, veggies, and then more cheese. Bake on 350 for 15 minutes (do keep an eye on them, ovens vary). Enjoy!
One of my favorite dips of all time is a good old-fashioned spinach and artichoke dip. These days, it seems like everything is served up in bowls or cups. So these spinach-artichoke cups will be perfect for your Super Bowl Sunday guests.
You will need:
A miniature muffin pan
36 wonton wrappers
1 tablespoon melted butter
1 can of artichoke hearts
1 ten-ounce package of frozen, chopped spinach. Make sure the spinach is thawed and squeezed dry
1 cup Monterey Jack cheese
1Ž2 cup grated Parmesan cheese
1Ž2 cup mayonnaise
1 clove of garlic, minced
Directions:
Spray pam into the miniature muffin pan. Press each wonton wrapper into the muffin pan, brush a small amount of melted butter a top each wonton. Bake until the wontons are lightly browned, around 9 minutes. Next mix together artichoke hearts, spinach, cheeses, mayonnaise, and garlic. Fill the wontons with this mixture. Sprinkle a little bit of Parmesan cheese on top. Bake in the oven for about 7 minutes. Serve on a nice platter for your guests!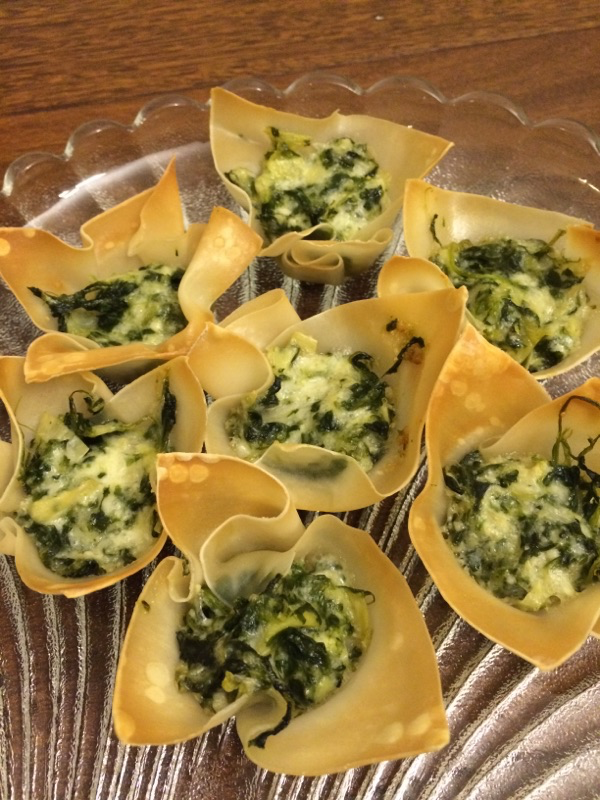 Photo: Spinach-Artichoke Cups by Lori Barbee
By: Chelsea Barbee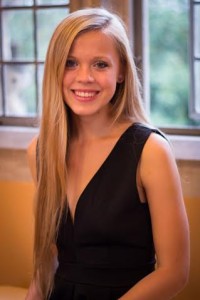 Chelsea Barbee is a third year student at Georgia State University. As a child, she loved to help her mom in the kitchen, whether it was sautéing mushrooms or baking chocolate chip cookies. After being diagnosed with hyperthyroidism in 2009, Chelsea began her true exploration into the world of food. Throughout the years, her food exploration slowly became her passion and is presently what makes her world spin. Now a resident of the ever-evolving foodie city of Atlanta, Georgia, Chelsea has the opportunity to make each day taste incredible. She enjoys learning and eating her way through the Atlanta food scene, one bite, crunch, and sip at a time. She spends her free time practicing yoga, eating way too much sushi, and wandering around Trader Joe's for hours on end. Follow Chelsea On Social Media @chelsabarbee13.