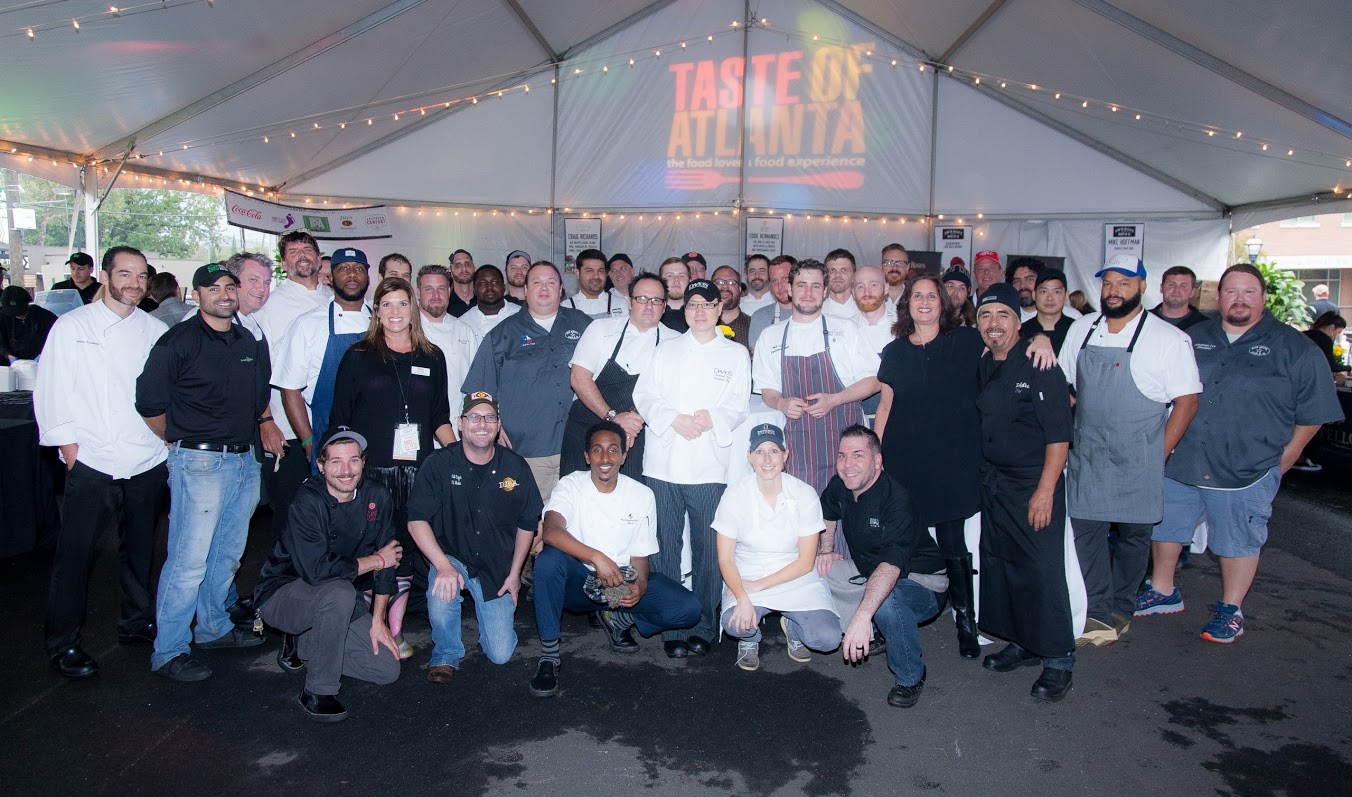 Every year thousands of Atlantans wait the entire year anticipating one of our favorite food, wine, beer, and cocktail festivities:  Taste of Atlanta.
For my readers who are out-of-state, Taste of Atlanta features a star-studded lineup of local and nationally-renowned chefs, insider cooking demos, specialty food, and beverage tents that distribute samples from over 90 of the city's best restaurants and plenty more.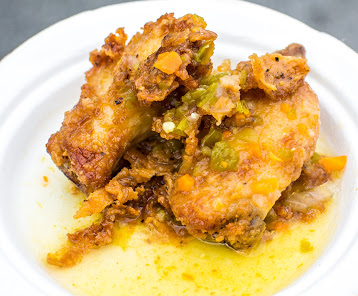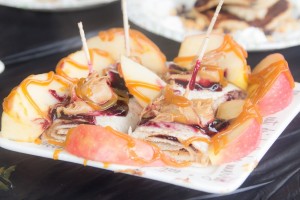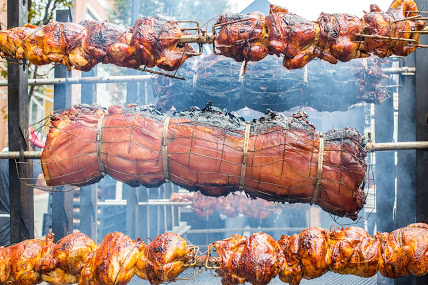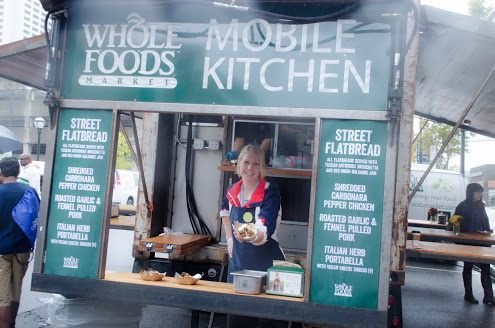 This is my fourth year attending Taste of Atlanta, and unlike years previous, this year's Taste of Atlanta was extremely wet and rainy.  To be honest, I was on the fence on whether I was going to attend or not.  But of course, I couldn't miss this event.  After finding a super cute hat and outfit to match, I was ready to go!  I was thrilled to be on the #foodporn patrol.
While on the team, I helped out with two cooking demos for the kitchen workshop.  During this class, I offered advice on how to take great pictures on your phone and tips for getting more "likes" on social media.  After teaching the class, I realized how many people really needed this class.  They were interested social media users, which made it that much more engaging.  I had so much fun interacting with the crowd.  I loved working along with Dawn Richardson and Mary Moore.  I'm glad I decided not to break tradition because rain or shine, I always love this festival.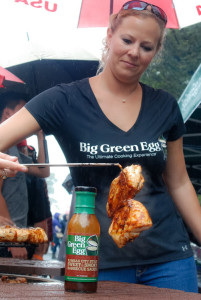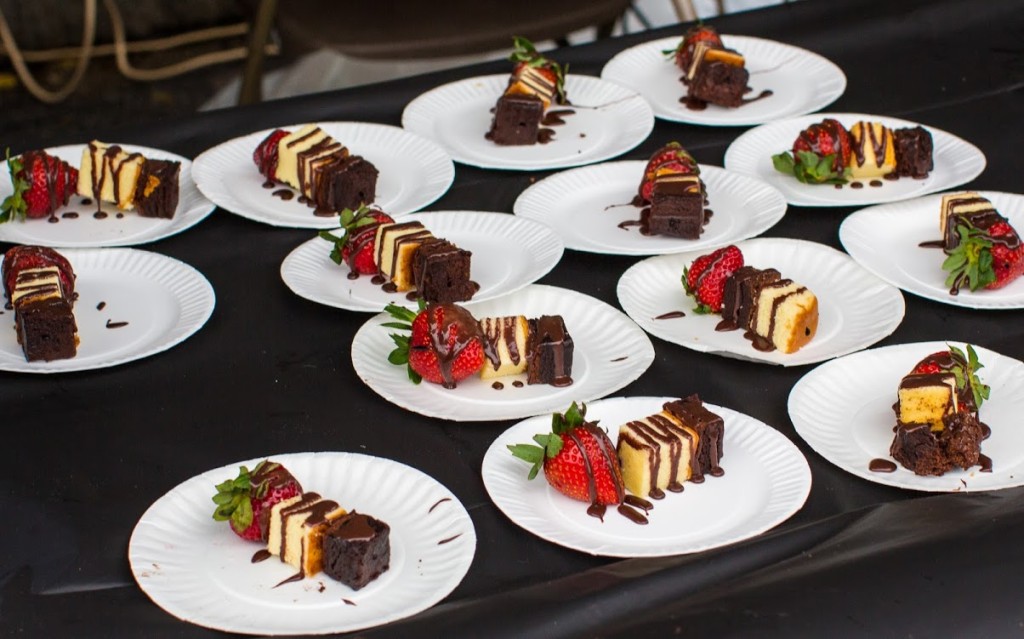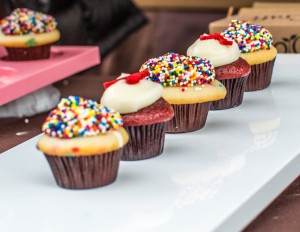 The weather wasn't the only thing that was different this year.  This year's Taste of Atlanta launched a cashless ticketing system with new RFID technology that  made it easier and faster to get in and out of lines.  You were able to purchase brews and bites with the tap of the wrist. For those who weren't confused by the new system, the lines moved really quickly.  And considering the weather, it was really nice to not have to count out tickets in the rain. Dale DeSena, president and founder of Taste of Atlanta says, "Taste of Atlanta successfully became the first food and beverage festival to incorporate digital wristbands into the entire event experience, and we're proud to announce it was a huge hit with new and returning attendees!" "We are constantly seeking new ways to make the festival even more accessible and enjoyable, but one thing that remains the same every year is our guests' overwhelming support for Atlanta's dining scene and the genius chefs that fuel it!".
With such a tasty spread of Atlanta cuisine, the panel of expert food judges undoubtedly faced the biggest task of the weekend: choosing "Festival Bests" from the assortment of flavors and food offerings.  After much deliberation and a lot of indulging, the winning restaurants are as follows:
Friday:
·         Best Overall Taste:  Colletta's Smoked Rabbit Agnolotti
Saturday:
·         Top Selling:  Jim N Nick's Bar-B-Q
·         Best Taste:  1 Kept's Pork Tenderloin with Smoky Braised Greens
·         Best Dessert:  Sugar Shack's Peanut Butter Mousse Brownie Bar
·         Best Booth Décor:  Jim N Nick's
Bar-B-Q
Sunday:
·         Top Selling:  Jim N Nick's Bar-B-Q
·         Best Taste:  Big Ketch's Mini Lobster Roll
·         Best Dessert:  Saltyard's Pie Spiced Apple Fritters
·         Best Booth Décor:  Twin Smokers BBQ/Article 14 (shared booth)
I had a blast, and I can't wait for next year!  I hope to see you!  Let's pray it doesn't rain!