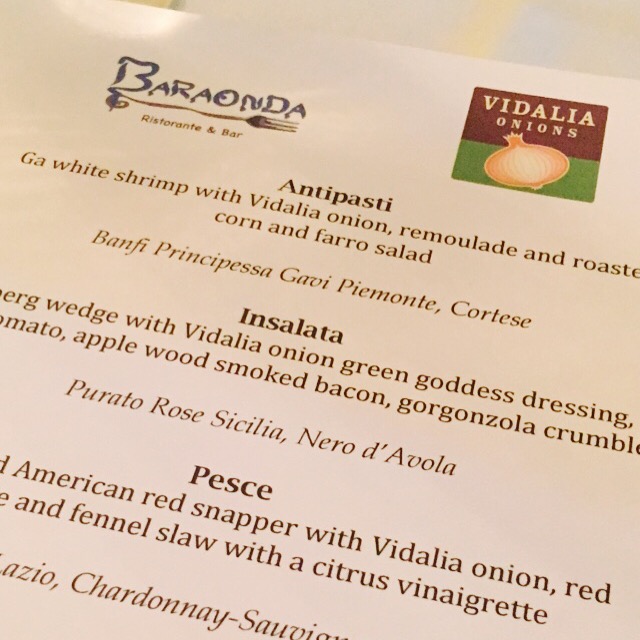 Onions, onions, and more onions!  When I was invited to a dinner hosted by  Vidalia Onion at Baronda, I was wondering, "What are we going to be eating?!"  Well, everything onions, of course!
I mean, there are countless things you can do with onions.  When I saw the 5-course dinner with pairings, I knew that dinner was going to be just fine.
Discovered in the 1920s, Vidalia Onion is the pioneer of sweet onions.  They are only grown in a 20-county production of the southeastern part of Georgia.  In 1990, they were named Georgia's official state vegetable.  Vidalia onions are a great source of Vitamin C.  They are also fat-free, cholesterol-free, and sodium-free.  The premium mild flavor is due to the yellow grands hybrid variety and the unique combination of soils and climate in Georgia.
Did you know that the grocery chain,  Piggly Wiggly, was the first store to carry Vidalia onions?  And majority of Vidalia onion farms are multi-generational family-owned and operated businesses. I learned so much about these amazing onions while dining. Not to mention the awesome menu. We had an amazing 5 course meal prepared by Chef Tom Hall at Baraonda! Each dish used Vidalia onions (even dessert!).
While dining I enjoyed: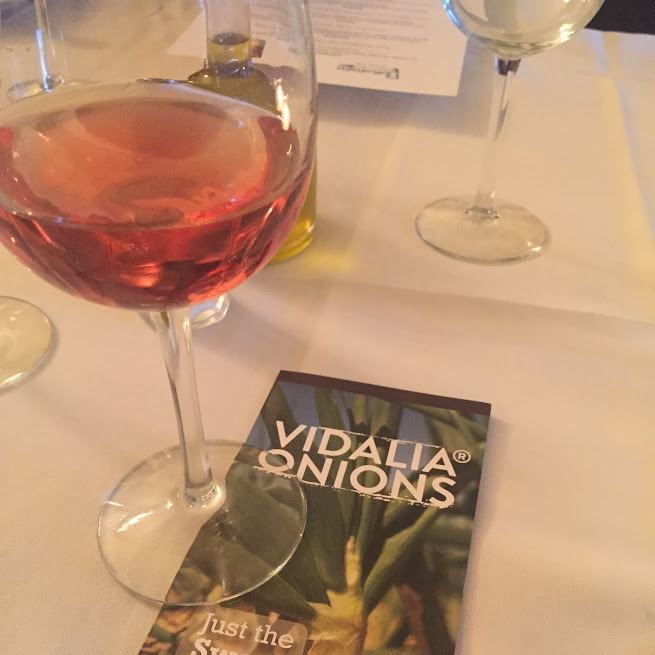 I know #nationalroseday was yesterday but I decided to keep this party going! Perfect pairing with this Anipasti!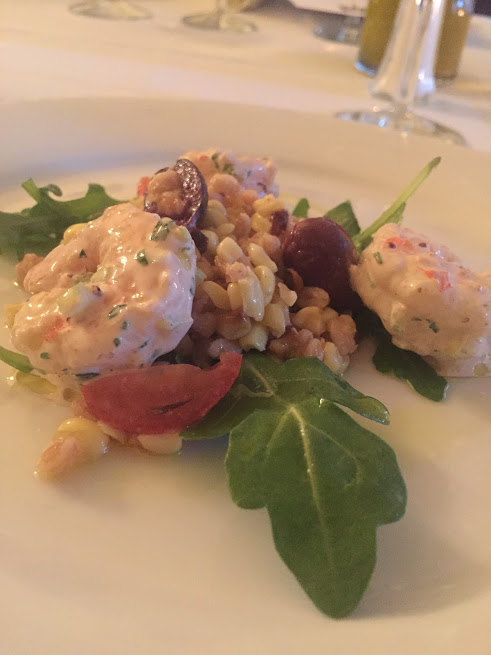 Georgia White Shrimp Vidalia Onions,Remoulade and roasted corn and farro salad.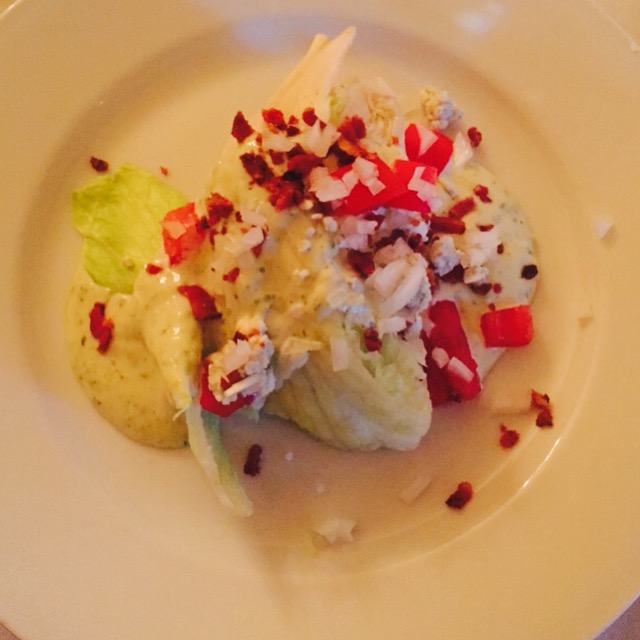 Iceberg Wedge with vidalia onions green goddess dressings diced tomato Applewood smoked bacon Gorgonzola crumbles.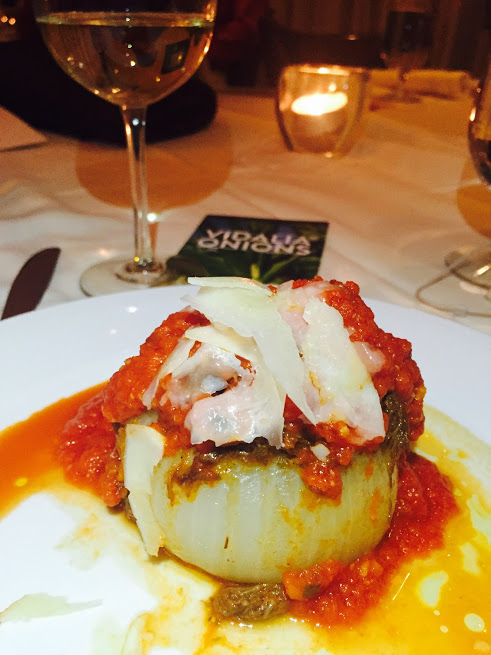 Braised Beef Stuffed With Vidalia Onion With Tomato Sauce And Shaved Pecorino Toscano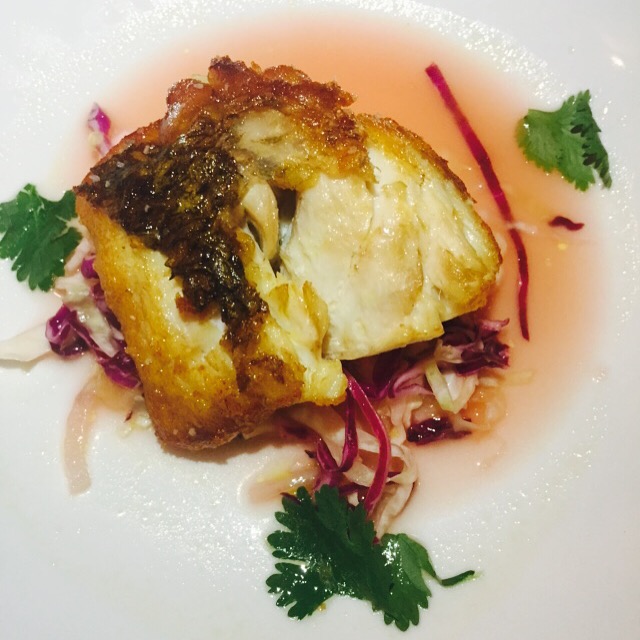 Pan Seared American Red Snapper with vidalia onions red cabbage and fennel slaw with a citrus vinaigrette.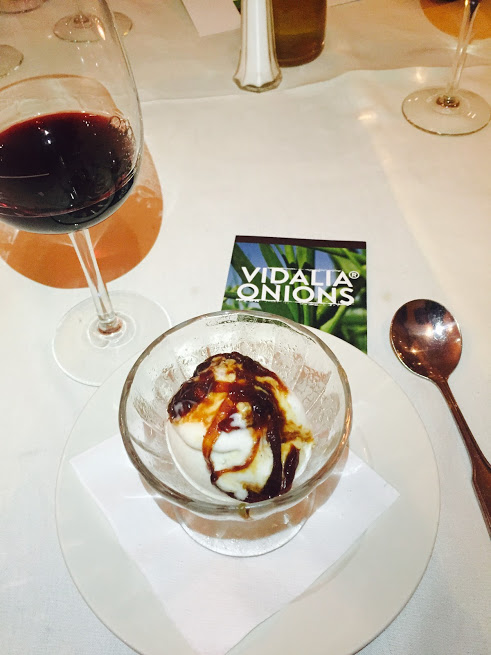 Vanilla Bean Gelato with Vidalia Onion and aged Balsamic Jam