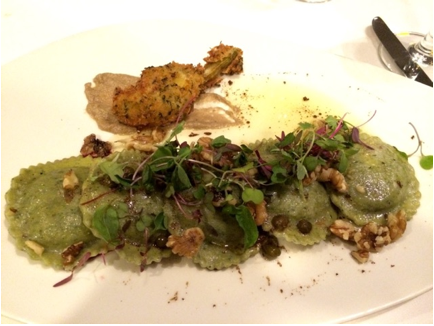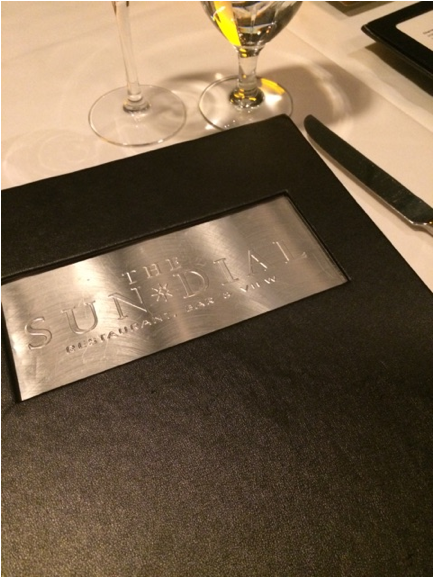 If you ask any local ATLien what the best restaurant to go to for an anniversary, a graduation, or just a nice, much-needed night out is, they are sure to mention the Sun Dial. For those of you who are not familiar with Atlanta restaurants but have seen the gorgeous skyline of the city, you have probably spotted the round, tall building that is home to the Westin Peachtree Plaza. What you might not know is that at the top of the gorgeous hotel is a restaurant that is sure to sweep you off of your feet. Not only are you getting fabulous views of Atlanta, but for your viewing pleasure, you will be moving ever so slightly in a circle to have the opportunity to take in local sights from everyone angle. Do not worry though, you can barely tell you are moving.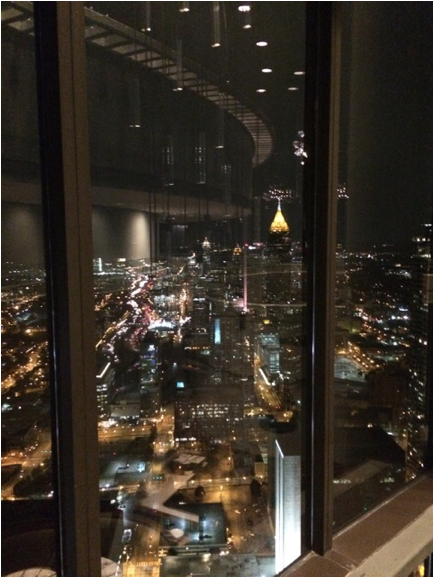 So not only are the views some of the best in the city, but the food is incredible. After being treated so hospitable by the manager and two of the fabulous waiters, our group was given a try of the "Deadliest Catch" King Crab appetizer. Think shrimp, king crab, celery cremeux, and a few other delicious flavors mended together on a plate. It was absolutely fabulous with the bonus of being incredibly fresh.
Next was the Caesar salad, which the Sun Dial considers one of their signature appetizers. Get ready for crisp romaine lettuce plated beautifully with their homemade anchovy dressing on top. You also get a mouthwatering ball of fresh cheese, better known as Parmesan panna cotta, which pairs perfectly with the crostini wrapped around it.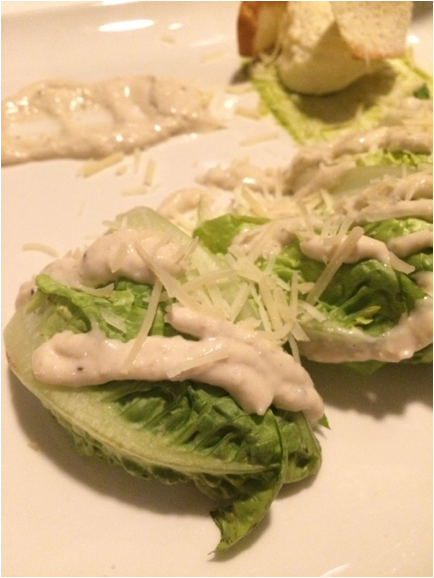 As if you are not getting close to being full already, the main course is sure to get you there.  With options such as spinach and walnut ravioli, pan seared sea scallops, or their signature lobster pot pie, I promise you will not be disappointed. I indulged in the spinach and walnut ravioli, which was topped with lemon-caper brown butter and paired on top of eggplant puree and beet emulsion. You also get a fun, fried chicken leg at the top of your plate; I am a vegetarian, so my neighbor was happy. If you are looking to indulge a little farther, do not cut yourself short by not ordering the lobster pot pie. The lobster fondue coated on top of the lobster was not a force to be reckoned with, as it is melt-in-your-mouth good. The garlic drop bread on top was a great way to complete the deconstructed lobster pot pie.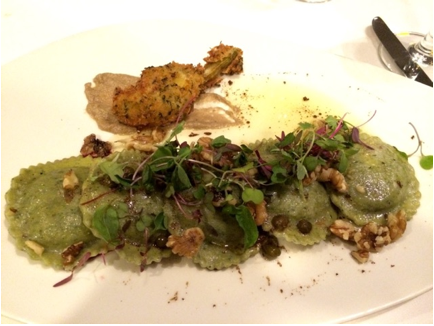 Lastly, make sure to order dessert. Of course after a meal as delicious as that, you earned it. I opted for the hazelnut caramel crunch, which was a caramel mousse and chocolate ganache heaven. Really though, you cannot go wrong with any of these phenomenal desserts.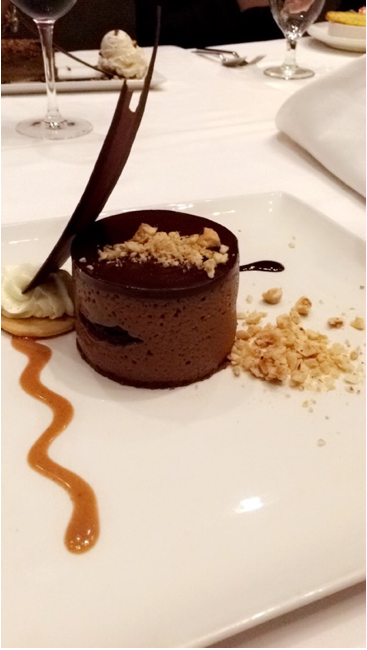 Make sure to treat yourself to the Sun Dial next time you are in the mood for a great dinner and a view that will take your breath away.
By: Chelsea Barbee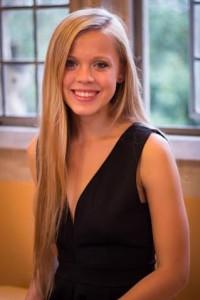 Chelsea Barbee is a third year student at Georgia State University. As a child, she loved to help her mom in the kitchen, whether it was sautéing mushrooms or baking chocolate chip cookies. After being diagnosed with hyperthyroidism in 2009, Chelsea began her true exploration into the world of food. Throughout the years, her food exploration slowly became her passion and is presently what makes her world spin. Now a resident of the ever-evolving foodie city of Atlanta, Georgia, Chelsea has the opportunity to make each day taste incredible. She enjoys learning and eating her way through the Atlanta food scene, one bite, crunch, and sip at a time. She spends her free time practicing yoga, eating way too much sushi, and wandering around Trader Joe's for hours on end. Follow Chelsea On Social Media @chelseabarbee13
Please follow and like us: