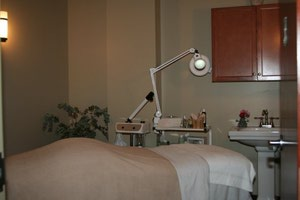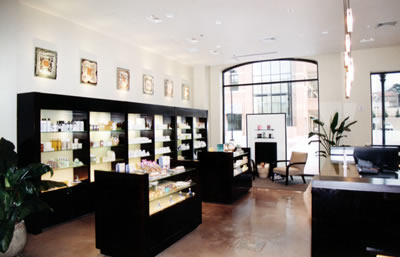 Do you ever feel overworked, overwhelmed, or full of anxiety?  Oftentimes, we all are in need of a nice
pick-me-up.  So I have just the thing that you'll need to ease your daily stress.  Head on over to your nearest Spa Sydell.
It was long overdue for some relaxation in my life, and I couldn't picture a better place to unwind than a spa.  Spa Sydell has been an Atlanta favorite for over 30 years.  With seven convenient locations, no matter what your ZIP Code in Atlanta, there's a location near you.  I have been a huge fan of this spa for three years.  And being a resident of Brookhaven, the location in my neighborhood was perfect.
When you first walk into the spa, the entire environment is tranquil.  I decided to get the 60-minute chocolate hydrating facial and 60-minute champagne mimosa scented Swedish massage.  It sounded too good to be true because I love chocolate and champagne.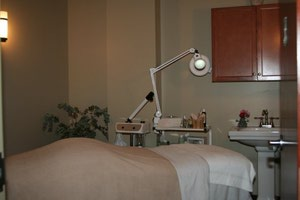 My facial was completed by masseuse, Ramona.  The warm steam along with the light pressure she used on my face was so relaxing, and it was the perfect nourishment for my skin.  I was pleased that she provided my skin with so much TLC.  She also gently exfoliated my skin to remove dead skin cells and blackheads.
My favorite part of the facial was near the end when I got the chocolate mask.  Not only did it feel awesome, but it smelled amazing.  After the 60 minutes concluded, my skin was soft, supple, and rehydrated.  And, of course, the environment was so peaceful that I fell asleep.  You, too, will find it totally impossible to not fall asleep.  Afterwards, Ramona spent time discussing my skin type, how to shrink my pores, and how to keep my skin healthy.  Then I met masseuse, Greko, for my next massage.  The oil used smelled exactly like what a champagne mimosa would smell like.
From the moment I got off the massage table, my back and neck felt so much better.  It was much needed and a huge stress relief.  It was such a wonderful experience, and I throughly enjoyed myself.  My muscles were definitely grateful for the treat.  I'm already looking forward to my next visit.
Please follow and like us: