With a colorful, vibrant atmosphere and a menu to match, Red Pepper Taqueria is serving up fabulous flavor in Buckhead, Brookhaven, and Decatur. Choosing to experience Red Pepper's weekend brunch to start off our Super Bowl Sunday was a no-brainer.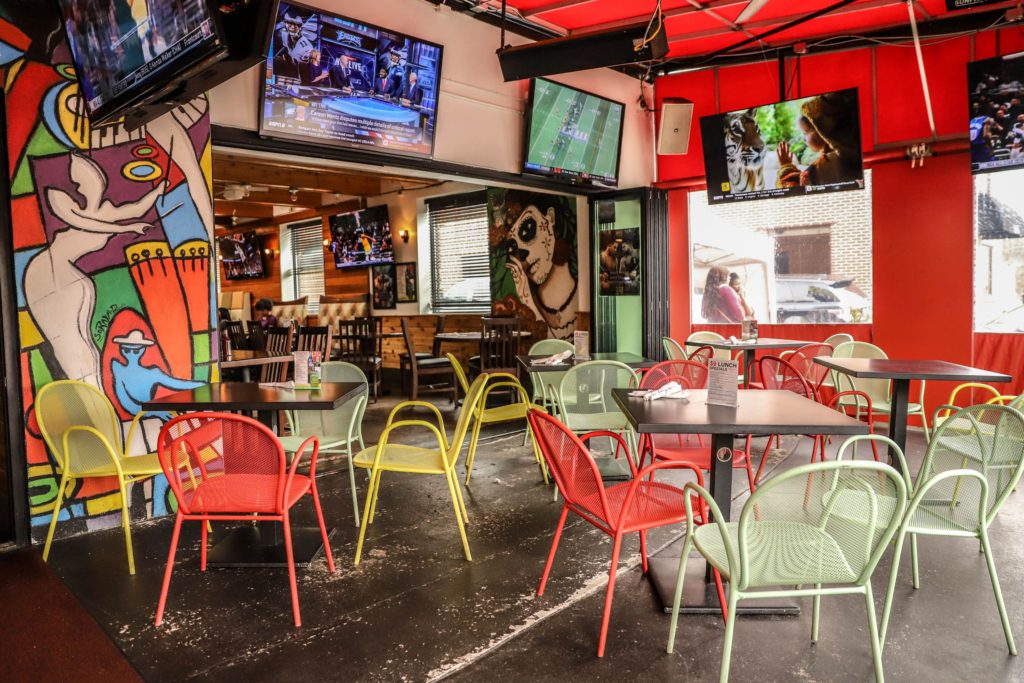 We began brunch with mimosas, of course. Offering $15 bottomless mimosas on Saturdays and Sundays, we knew we had to give in when we found ourselves quickly surrounded by numerous tables filled with guests piling in to enjoy a clearly-popular bubbly brunch. In addition, Red Pepper also offers a complete brunch cocktail menu, so we had to give the highly suggested Rue St. Germain a taste. With a presentation as beautiful as it was tasty, this spritz is surely a must-sip.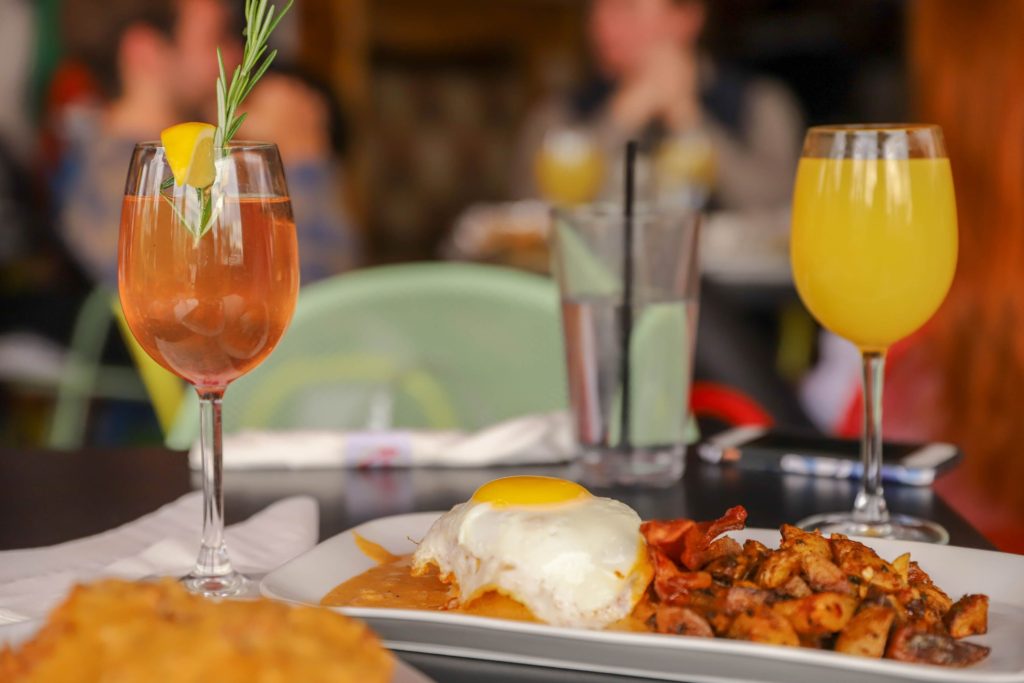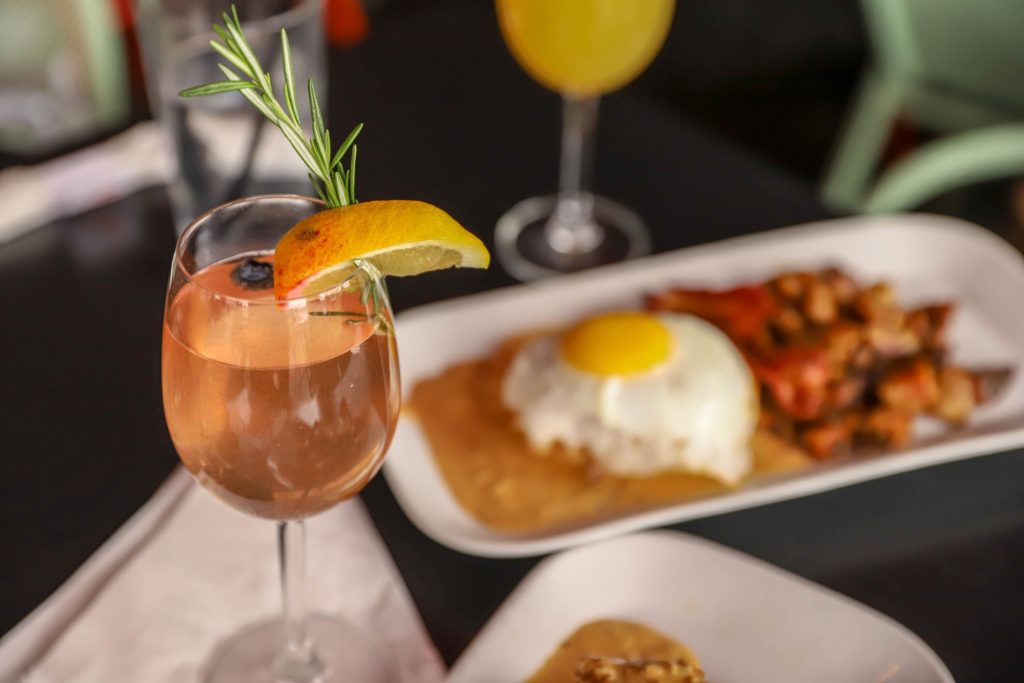 Next, we opted to order a couple of appetizers off of the main menu while we sipped on our bubbly. With a great selection of Mexican-infused seafood dishes, we started with the Crispy Calamari and the Tuna Crudo. Served with a side of peppers and sweet chili-lime sauce, the calamari was some of the best I've had. It sure lived up to the "crispy" in its name! The Tuna Crudo was served on a bed of jicama slaw with a side of aji chili remoulade – it was fabulously fresh and flavorful, highly recommend.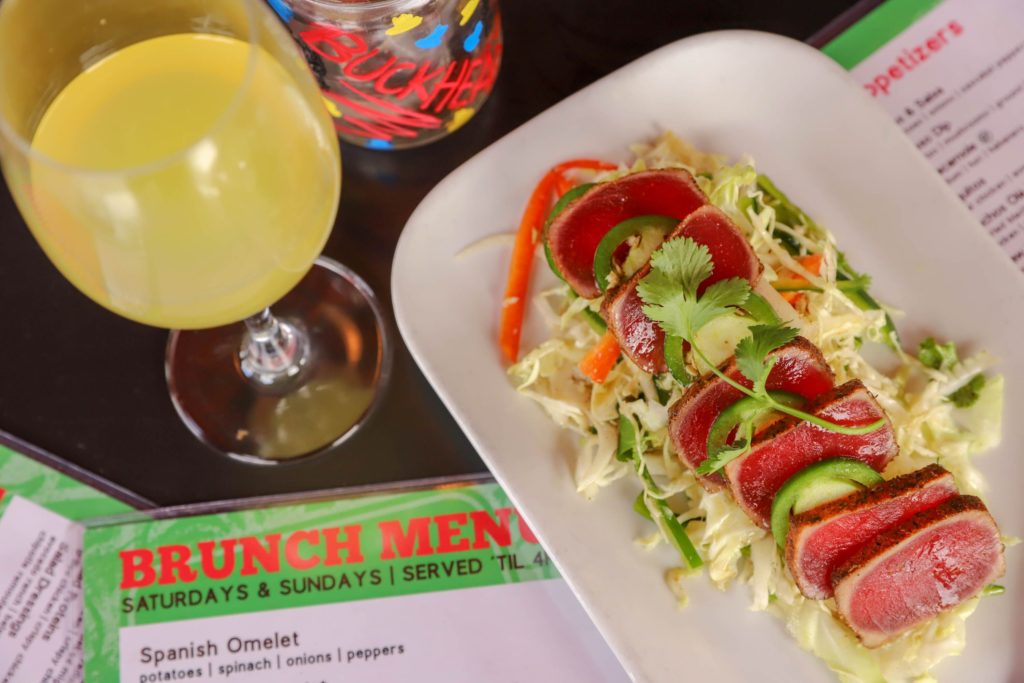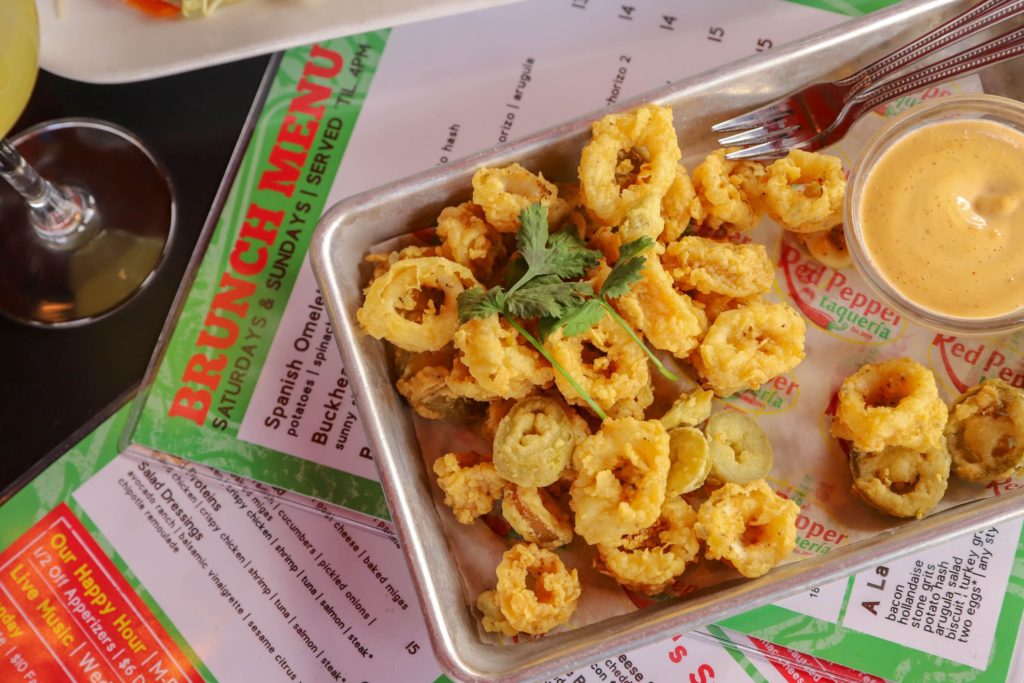 Boasting a mouth-watering brunch menu, Red Pepper certainly challenges your decision making on an easy Sunday morning. Ultimately, we went with two highly suggested dishes: the Buckhead Biscuit and the Which Came First. Both ginormously delicious enough to satisfy you for the rest of the day, you really can't go wrong here! The "Which Came First", crispy chicken smothered in turkey gravy + scrambled eggs, tomato, and avocado is the epitome of an incredible brunch dish. The turkey gravy was to die for! The Buckhead Biscuit was a fantastic, hearty biscuit dish: sunny side egg, turkey gravy, bacon, and potato hash…what more could you ask for? It is safe to say we were stuffed after this deliciousness.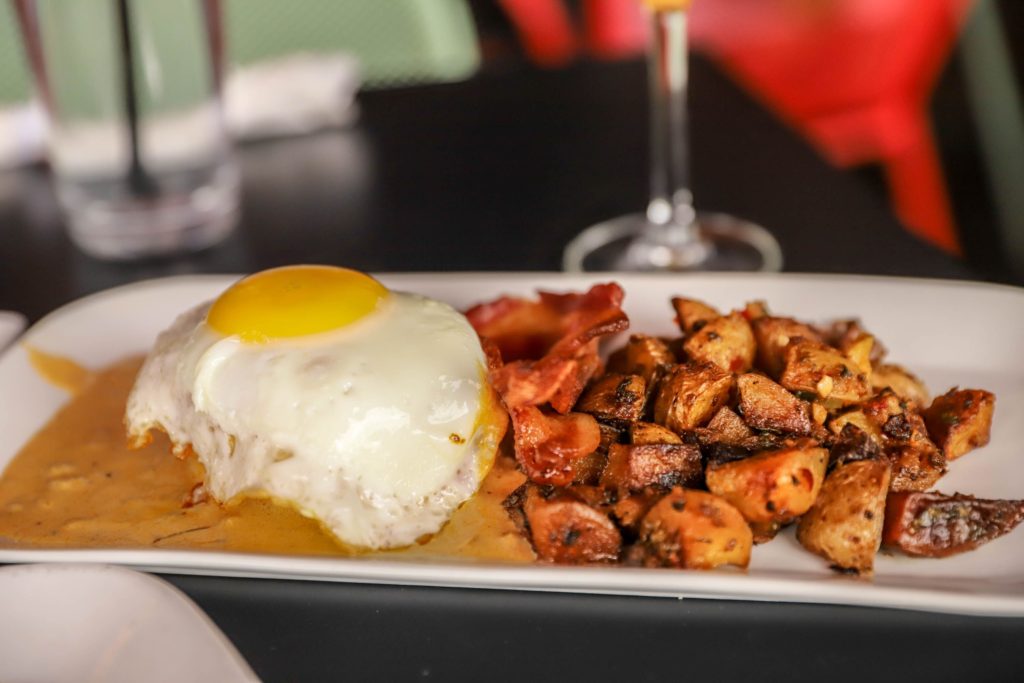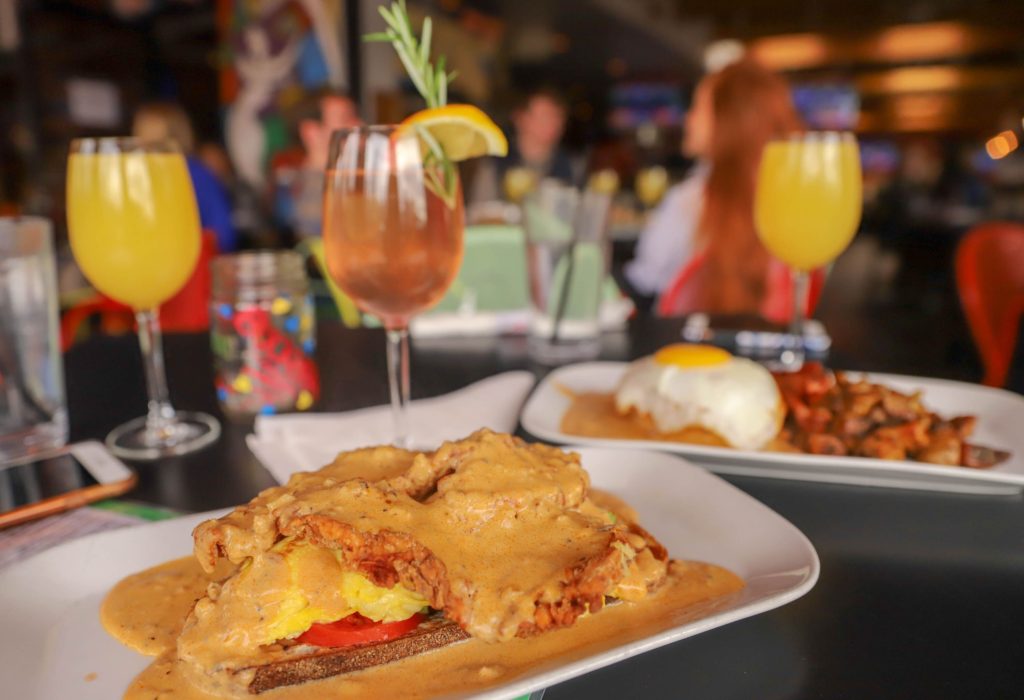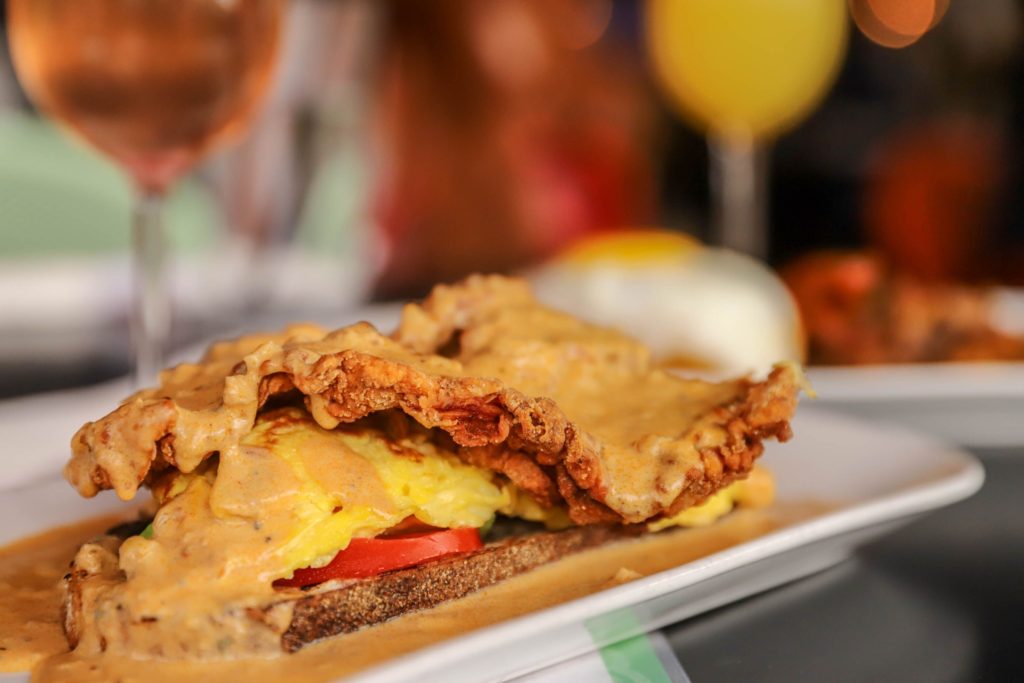 But, there is always room for dessert, isn't there? After all, it was the end of the weekend….we had to! We finished off our meal by indulging in one of Red Pepper's "sinful treats" – churros! Fried to perfection and served with a side of chocolate sauce, this was the perfect sweet finish to an amazing brunch experience.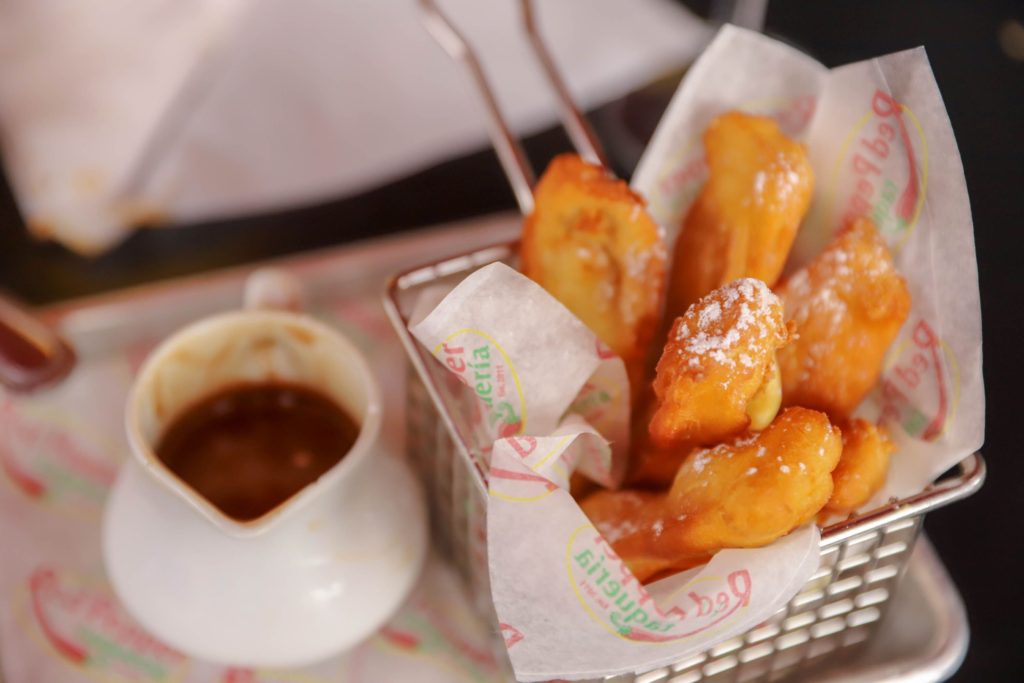 All in all, we cannot recommend Red Pepper Taqueria enough. Whether it be brunch, lunch, dinner, or drinks – this is the place to be! From early morning to late night in Buckhead, Brookhaven, or Decatur, be sure to visit Red Pepper for elevated Mexican fare made with only the freshest local and organic ingredients.
Photos Taken By: Reynolds Rogers