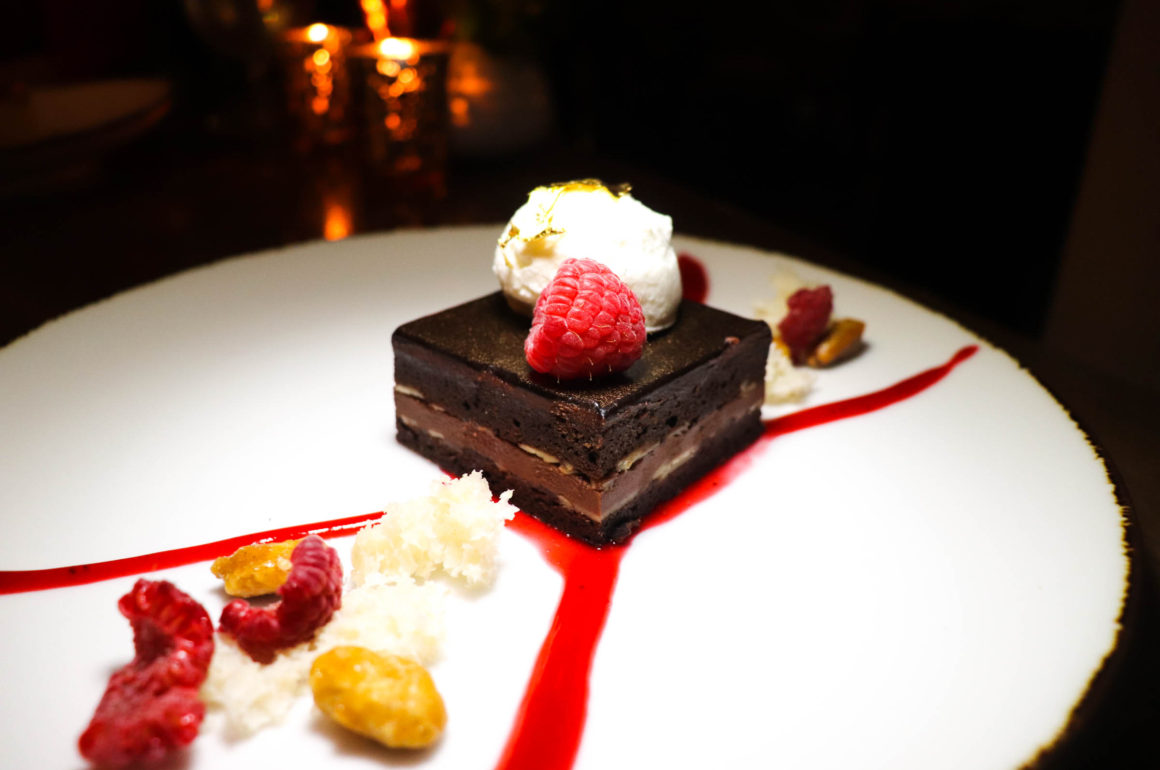 Located in The Whitley Hotel (which has taken over the previous Ritz Carlton space), Trade Root is serving a Mediterranean-inspired menu and adding some great Southern touches for a perfect addition to our Atlanta dining scene.
Erica and I began our meal with the restaurant's signature cocktail, The Whitley Cup. This refreshing pineapple, ginger, and vodka beverage is sweet, strong, and spicy (like our beautiful readers) and is a perfect palate starter. The homemade pita with dipping accompaniments was delightful.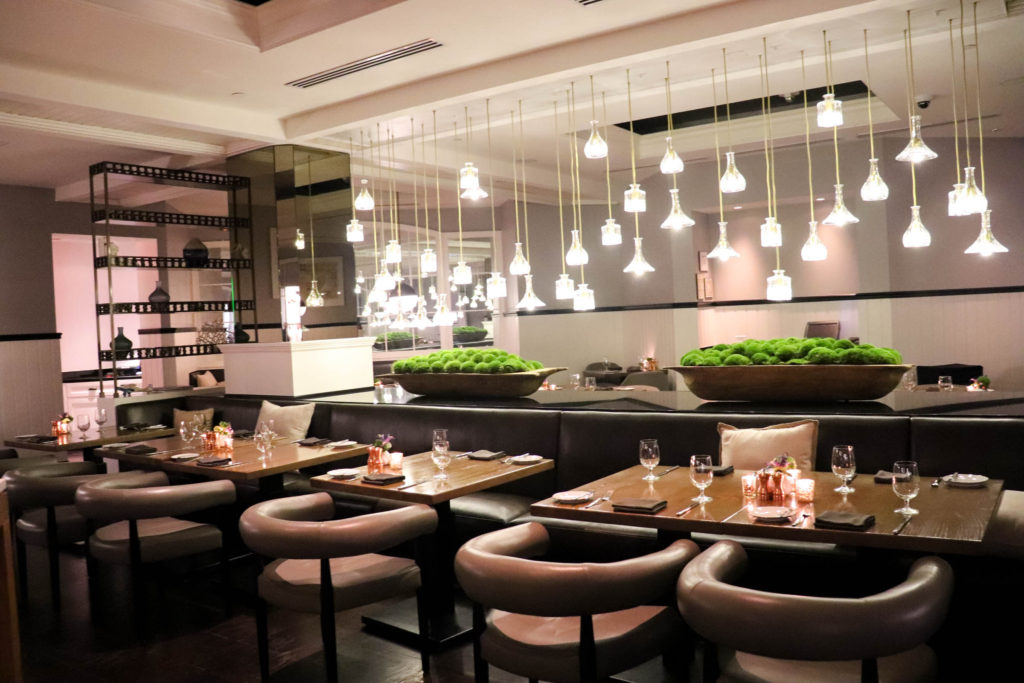 The first appetizer we were served was a zucchini cake with a harissa oil and tzatziki sauce. The vegetarian starter was spicy, a good balance of light and substantial, and a great choice for the warm Atlanta weather. Next, we had this truly incredible quinoa salad. For most of y'all, that's probably a completely contradictory statement, but this vegetarian salad with a cider-feta vinaigrette was a perfect balance of sweetness, acidity, and saltiness. The apricots, grilled artichokes, and kale worked perfectly with the quinoa for some really interesting textures you don't always get with a salad course.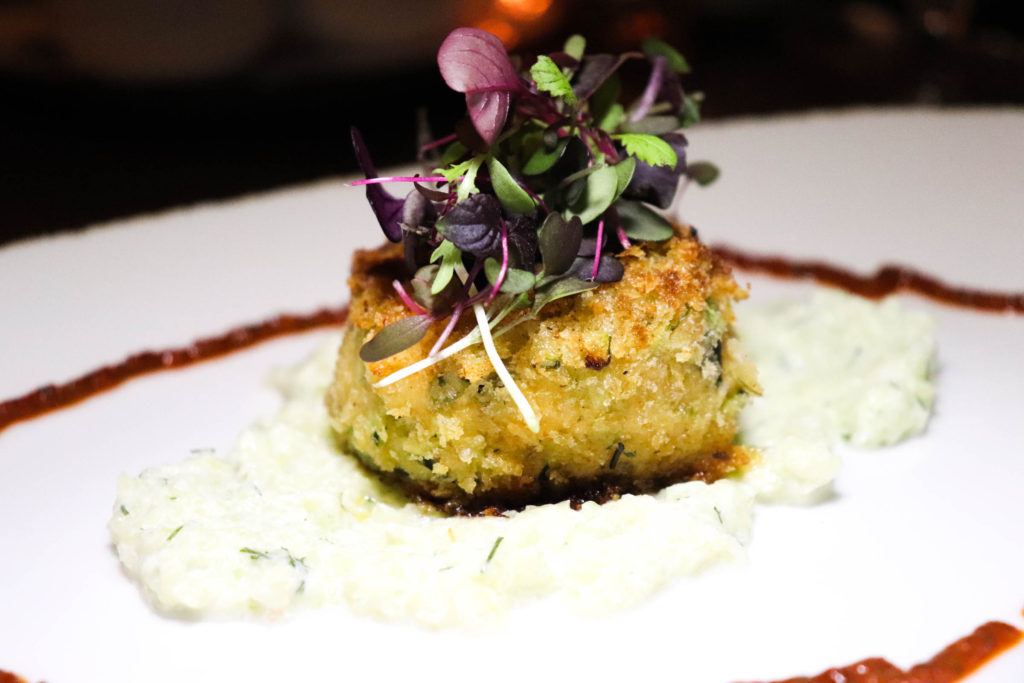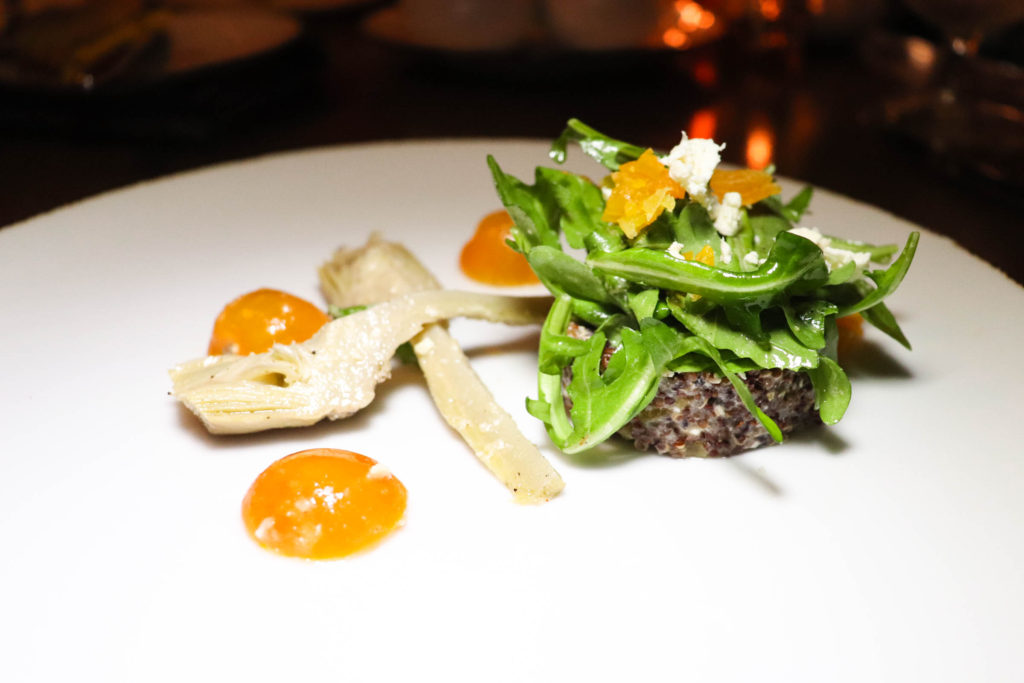 We had a second cocktail with our fish and meat courses: The Dogwood is a savory, fragrant drink with dill and smoked salt and was a nice pairing for the courses. The lemon-poached Georgia trout was lovely and was a great selection for people who don't normally gravitate towards fish. The most Southern-influenced dish we tried was the braised pork cheeks. It was a pretty perfect plate of food and Erica and I were blown away by the accompanying collard green-stuff tortelloni.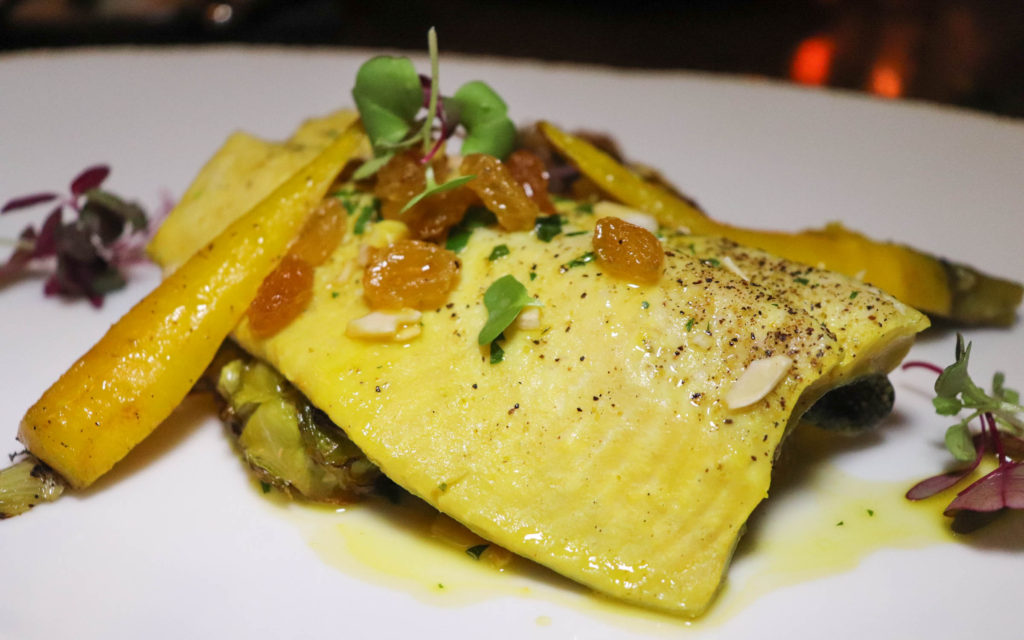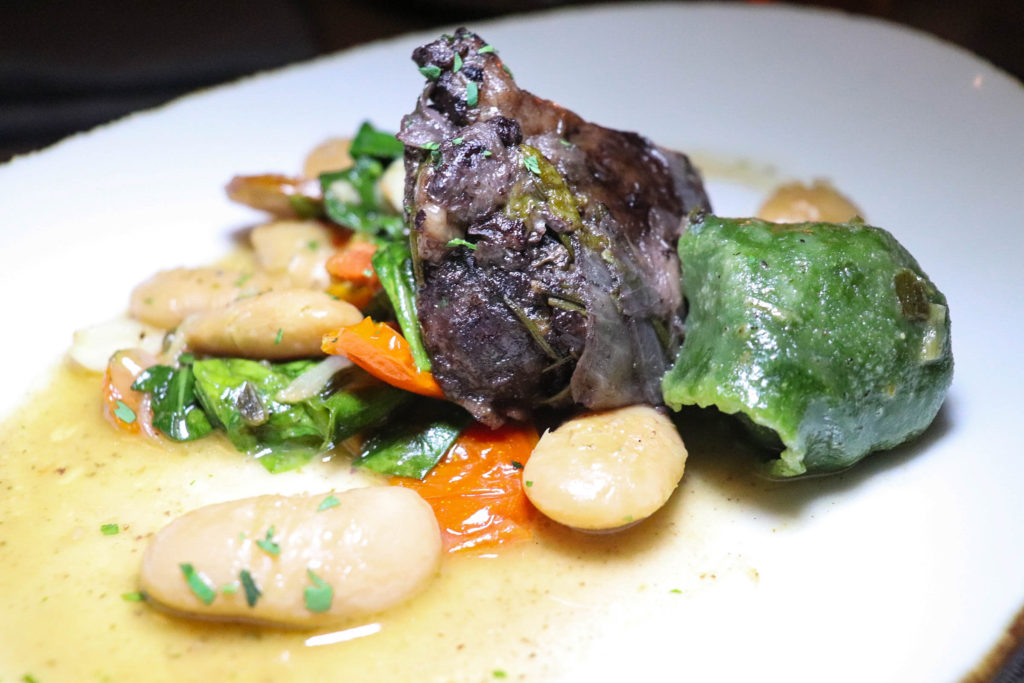 We finished our evening with the decadent Whitley Chocolate Cake. It's dense in the way a brownie is and served with raspberries and a gold-leaf accent.  My personal favorite was the grilled olive oil cake with strawberries three ways and meringue cigarettes. This deconstructed strawberry shortcake is a perfect summer dessert.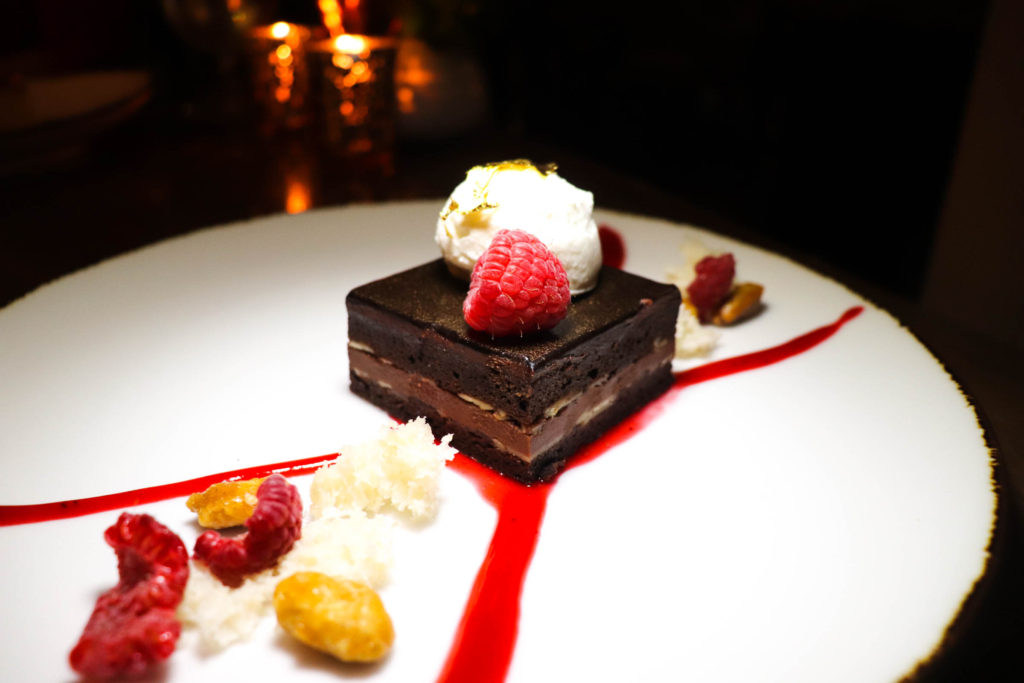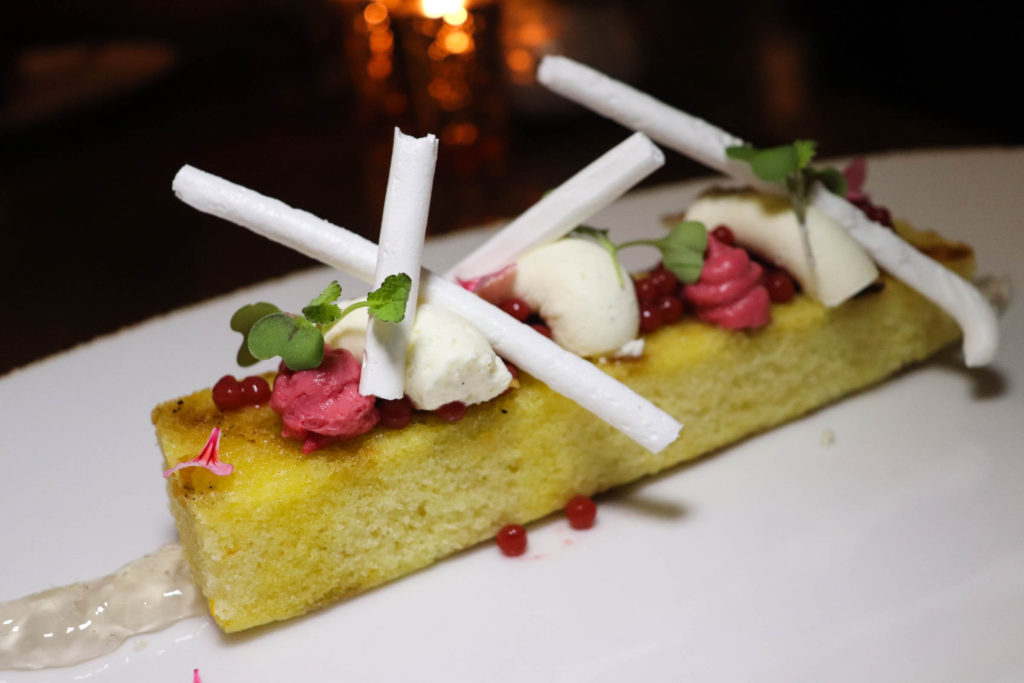 Trade Root definitely holds its own in the Buckhead dining scene and their food is as wonderful as any of the restaurants I've been to this year. The ambiance encourages you to escape and linger awhile, and with food and cocktails like they're serving up, you'll definitely want to again and again.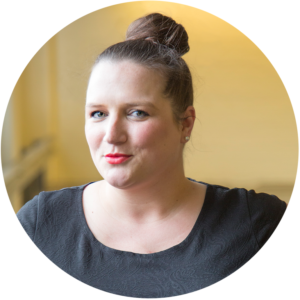 Rachel Boyd is an Atlanta native, holds degrees from the University of Georgia and Kennesaw State University, and is a reformed picky eater (still trying to overcome an irrational shrimp-phobia).  Non-cooking-related passions include her Great Dane-Bulldog mix, volunteer work, and half marathons with the Atlanta Track Club, bourbon, binge-watching detective shows, reading all the books, learning French, cute bearded dudes, and spending time on her best friend's farm.
Please follow and like us: