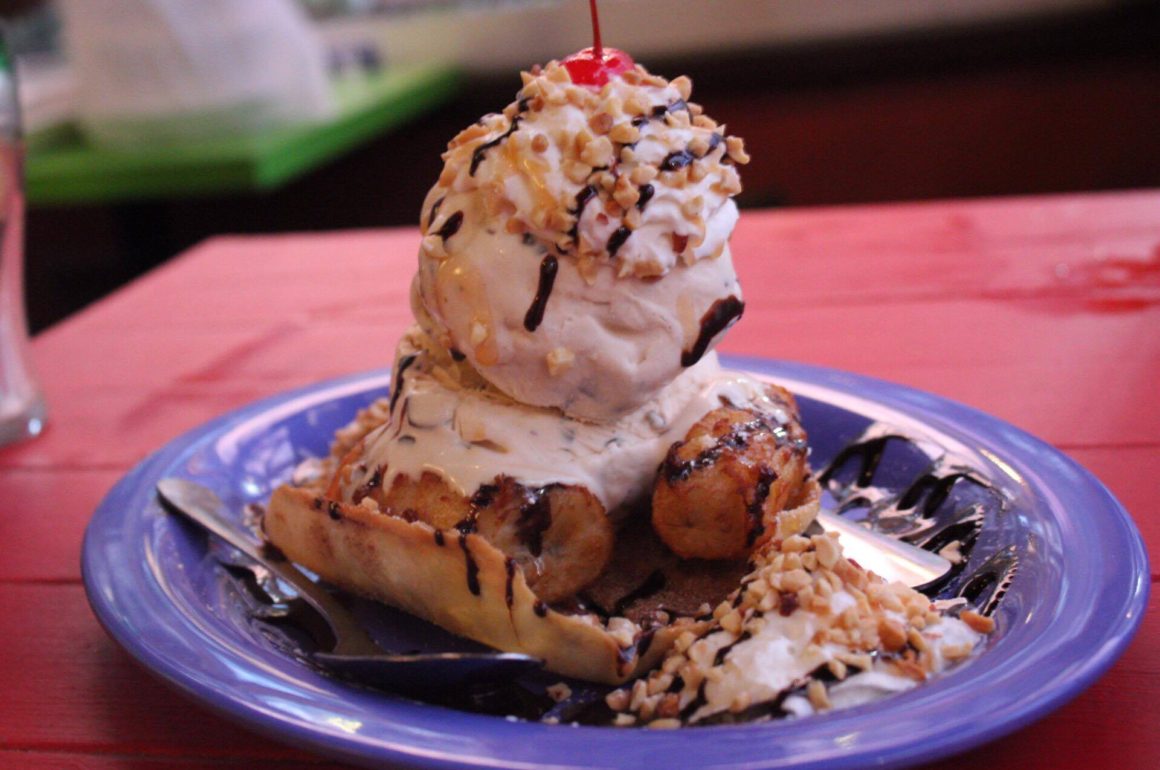 As we get closer to the promised future of a taco stand on every corner (#hallelujah), Atlanta currently has a wealth of new taco fusion restaurants that should be on your list of must-eat places. If Takorea has not made an appearance on your weekend restaurant schedule, change that immediately.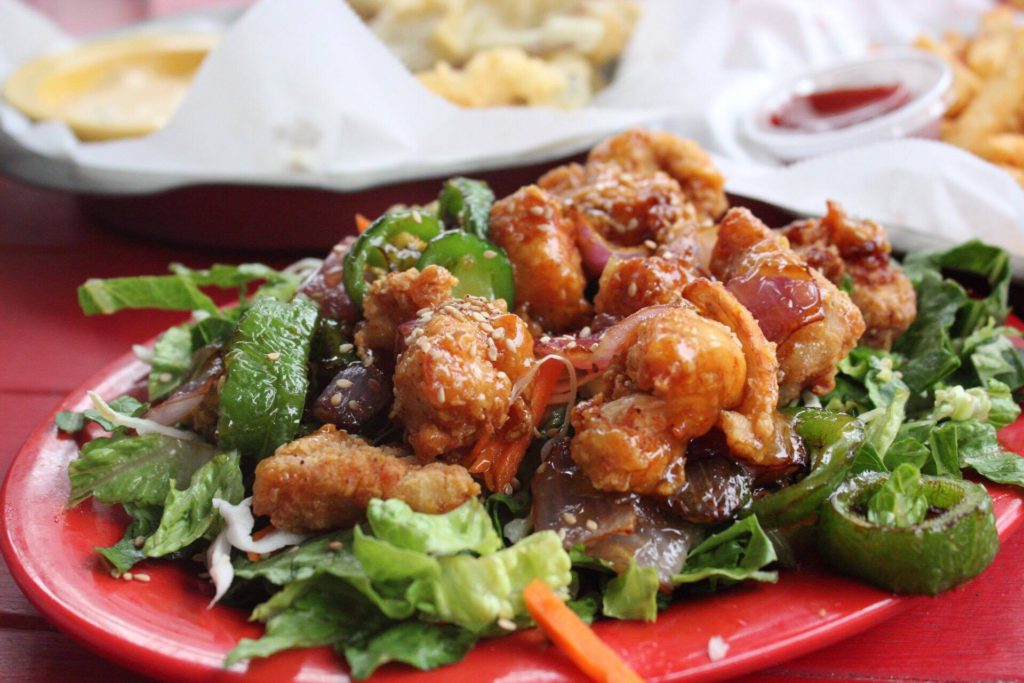 I went to the Takorea location in Dunwoody after a very long workday on a recent Friday. I was ready for some great taco takeout (Hell's Kitchen All-Stars was premiering, y'all.) and I was so excited that my writing assignment was returning me to this great little spot just off 285 (with plenty of parking).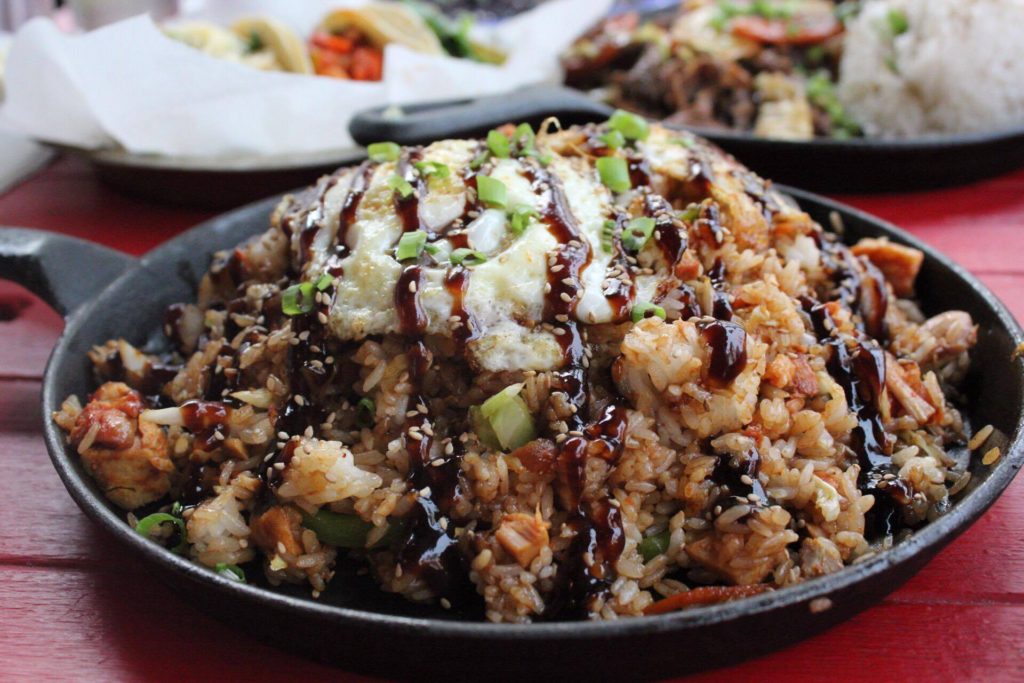 Walking in, I was immediately welcomed by the staff, and was given plenty of time to peruse the menu without feeling like I was holding up their order counter. I opted for one each of their pork, beef, and fried chicken tacos, and then decided to cave and add a one of the taco specials, a buffalo chicken taco. I also ordered a beer while I was waiting, and the whole meal, including beer, was under $20! With prices like that, Takorea could be a multiple times-weekly dining experience instead of a treat in the budget.
The interior of Takorea Dunwoody is definitely taco-shack chic. (It's a thing, trust me.) They have a huge patio that is at least equal to the seating capacity inside the restaurant, which is perfect for this cooler, sunny weather we've started to experience. Their artwork is fun and colorful and would look right at home on the beltline or in Ponce City Market.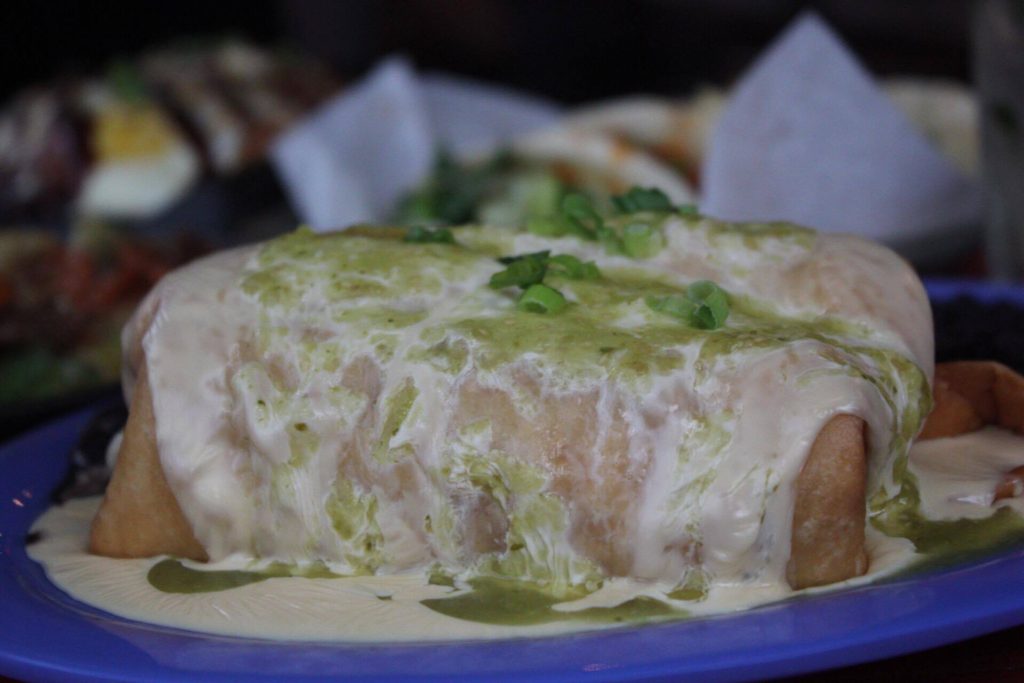 Everything at Takorea is made to order, so while I was waiting, I was able to see an order of their famous sesame fries delivered to my neighbor at the bar. I've had these before and they are the perfect combination of salty, crunchy, and smoky. If I hadn't had a long run with Atlanta Track Club the next morning, I absolutely would have splurged on these amazing fries.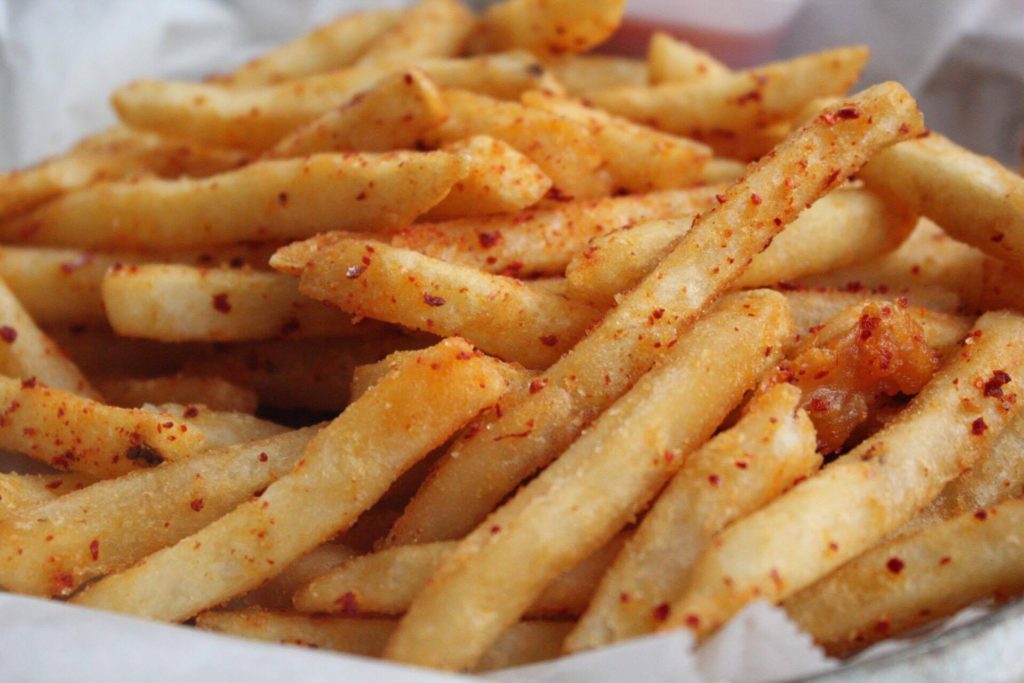 My food held up with temperature and presentation on my drive home from Dunwoody to Buckhead, which is important when you're getting take-out, and when I was finally able to sit down and enjoy my tacos (and Gordon Ramsey yelling at people), they tasted as good as they would have in the restaurant.
Both their fried chicken and buffalo fried chicken tacos were a great blend of meat, salad, and cheese, and the amount of food was proportional to the tortilla because nothing is sadder than a mouth of plain, empty tortilla. Takorea makes perfect fried chicken and it was incredibly moist, but I think the buffalo chicken taco edged out the KFC taco. The non-traditional buffalo sauce, made with Korean chili paste was smoky and spicy, without being painful. The accompanying lettuce was crisp and fresh and dressed with a lovely soy dressing, and helpful offset the heat of the chicken.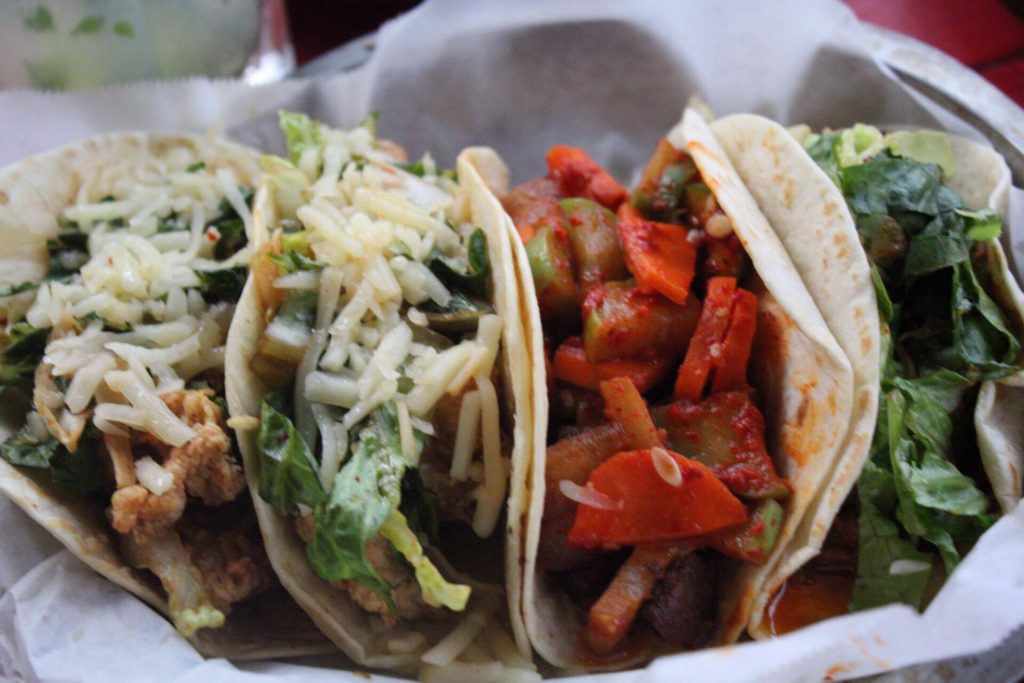 Rounding out my meal were the pulled pork and shaved ribeye tacos. These great options are part of the $3 Classic menu, but with the amount of meat and flavor, they could easily double the price, and you'd still be getting a bargain.
Takorea should be added to your regular restaurant rotation, as their incredibly delicious food and warm atmosphere would be perfect for families, casual datenights, and weekend lunches. With three locations in the metro area, and one location in Athens, there's absolutely no excuse for not enjoying these great fusion treats.
Rachel Boyd is an Atlanta native, holds degrees from the University of Georgia and Kennesaw State University, and is a reformed picky eater (still trying to overcome an irrational shrimp-phobia).  Non-cooking-related passions include her Great Dane-Bulldog mix, volunteer work, and half marathons with the Atlanta Track Club, bourbon, binge-watching detective shows, reading all the books, learning French, cute bearded dudes, and spending time on her best friend's farm.
Please follow and like us: