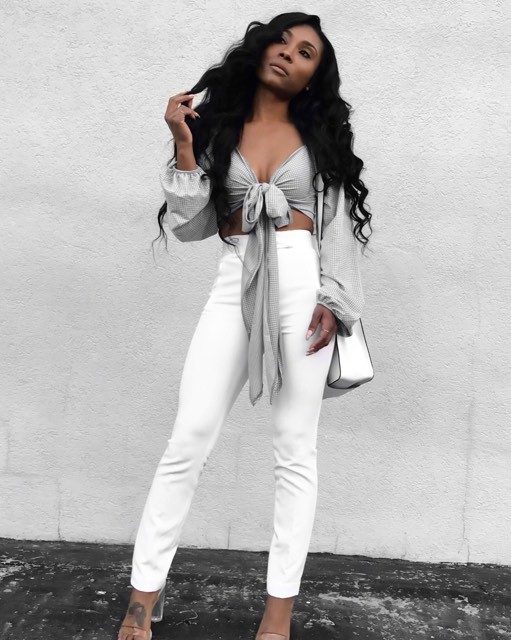 When you look in the dictionary under the word slayer, a photo of Cari Rene appears. When it comes to anything fashion, Cari has nailed it. As far as I am concerned, she has a Ph.D in fashion with a minor in slaying.  She is one of the most brilliant people that I have come across.  We had such a great time dining!
Learn about Cari and read about our dining experience below:
Name: Cari Rene
Bio: Cari Rene, Digital Influencer and Brand Ambassador of LAYLLAH (@layllahstyle). LAYLLAH is a fashion and beauty lifestyle brand. Cari's instagram is growing into one of the most influential digital content creative platforms on the East Coast, with a social media following of 74k and counting! With Cari's distinct eye for clean-cut aesthetics, she has had the pleasure of working alongside top fashion, beauty and hospitality brands to enhance their creative direction. Cari's content covers style, beauty and travel.
Occupation: Digital Influencer
ATL hood: Buckhead
Where we dined: Grain
First time dining at the restaurant: Yes
Favorite item on the menu and why: I am a sucker for appetizers and this menu didn't disappoint. The Gold Digger was my favorite item of them evening. This recipe was simply delicious with the the greek yogurt, pickled green tomato and cayenne mixture the flavors worked so well together.
Meet Cari Rene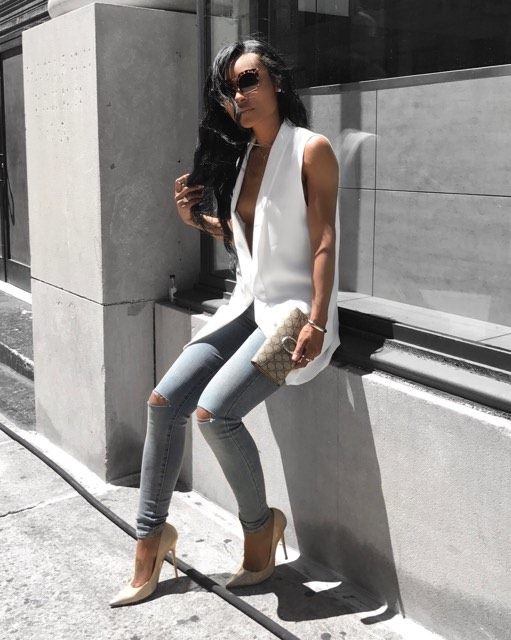 Starbucks or Dunkin' Donuts? Starbucks
Coca-Cola or Pepsi? Cola
Rose or champagne? Champagne
Guilty pleasure? Little Debbie Pecan Spin wheels
Reservations or recipes? Reservations
Your go-to recipe to create for a party? Chicken and Broccoli Alfredo
What would be your last meal? Filet Mignon, Medium, Pittsburg style
Favorite Food? I like very hearty meals.. Homemade Lasagna (Mom's recipe only) is my absolute favorite dish
Least favorite food? Okra
Go to cocktail? Old Fashioned
Do you eat leftovers? Most definitely
Favorite Atlanta Restaurant? Hal's
Favorite Restaurant Nationally? L'Abielle, Paris
Coffee or Tea? Tea
If you could dine with anyone dead or alive who would you dine with? Oprah
Follow Cari Rene on Social Media:
Instagram: @layllahstyle
Please follow and like us: