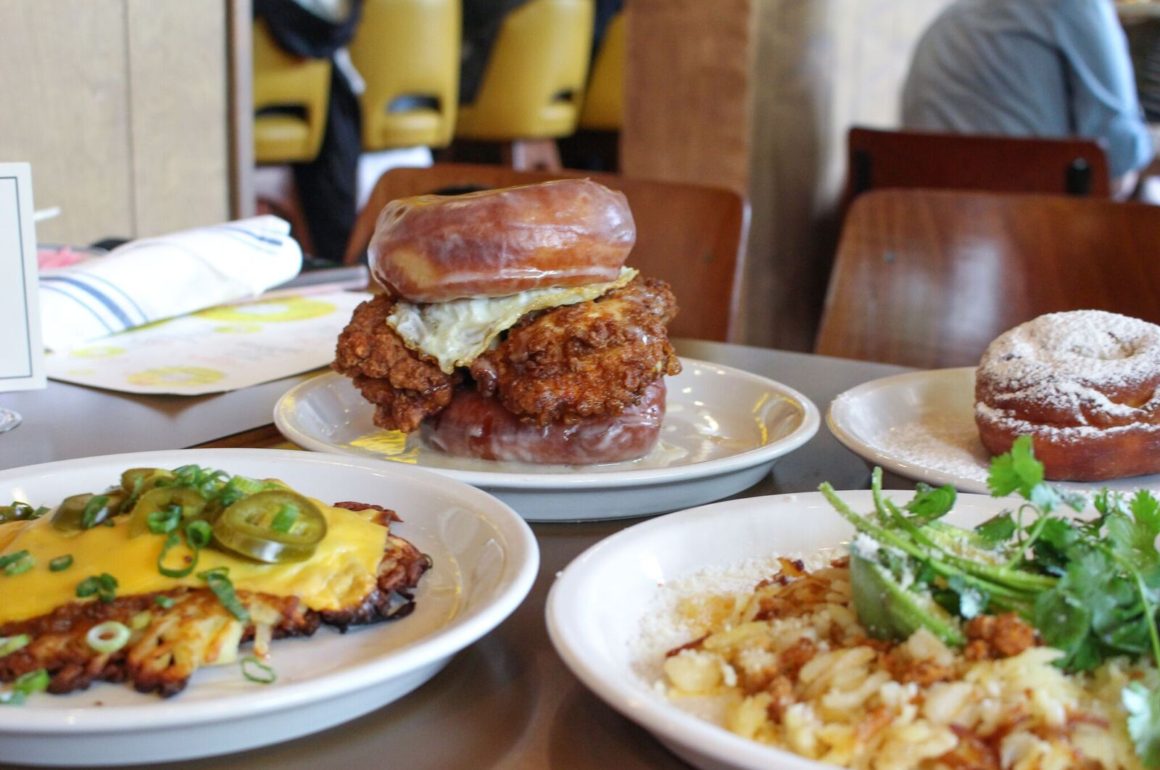 Imagine walking into the basement of That '70s Show, and it has cool tunes, groovy food, and cold cocktails.  I had the opportunity to explore Donuts in the Den at Beetlecat, which really is a set from That '70s Show.
What's Donuts in the Den?  It's a new brunch service that launched on April 22, 2017.  Each Saturday and Sunday from 11 a.m. to 2 p.m., you have the opportunity to explore their tasty brunch menu.  Everything about "The Den" is vintage and really trippy.  When Milla and I dined, we immediately fell in love the with menu.  It's a menu that's straight to the point, and their options aren't overbearing.  Everything looked so appetizing!  What I loved most about this particular brunch menu is its uniqueness.  There aren't any shrimp 'n grits or fried chicken and waffles.  This menu is innovative and savory.  Ford Fry gets its right every time.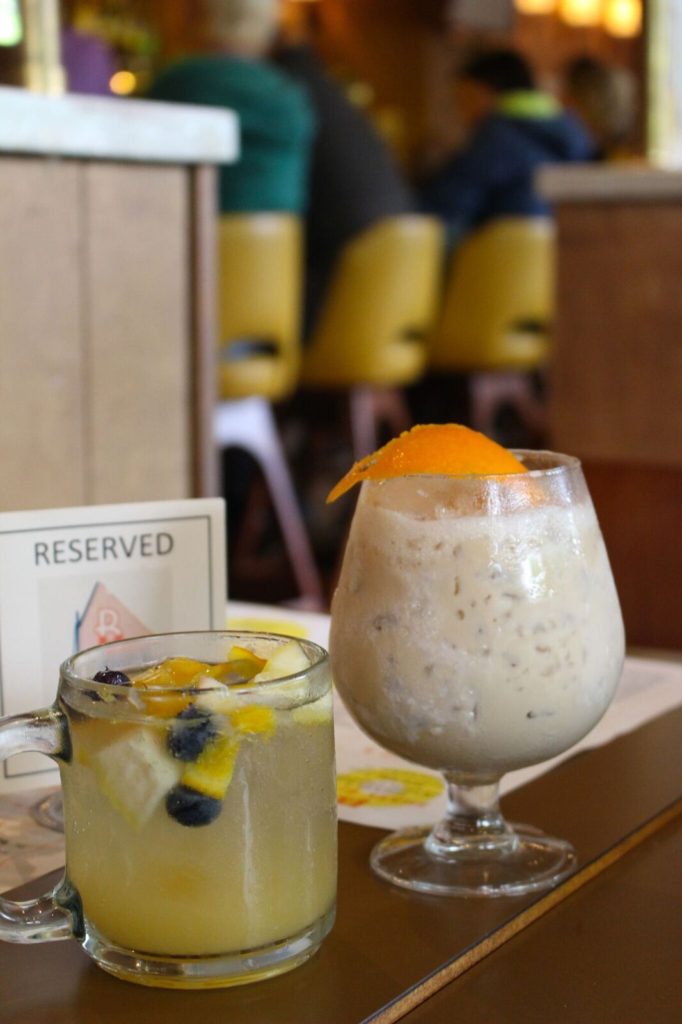 Initially, while looking at the menu, Milla and I were excited to try everything on the menu, especially the donuts.  We started with the Monte Cristo and glazed chicken.  This savory creation has ham, gruyere, raspberry jam, and powdered sugar.  It was the perfect size, and the flavors blended together perfectly.  When our server brought the dish, our mouths literally dropped.  It looked amazing!  The glazed chicken was mouthwatering.  You will love this breakfast sandwich which is crispy chicken between two plain janes topped with a fried egg.  It's a huge dish for two to share.  We couldn't finish the entire sandwich.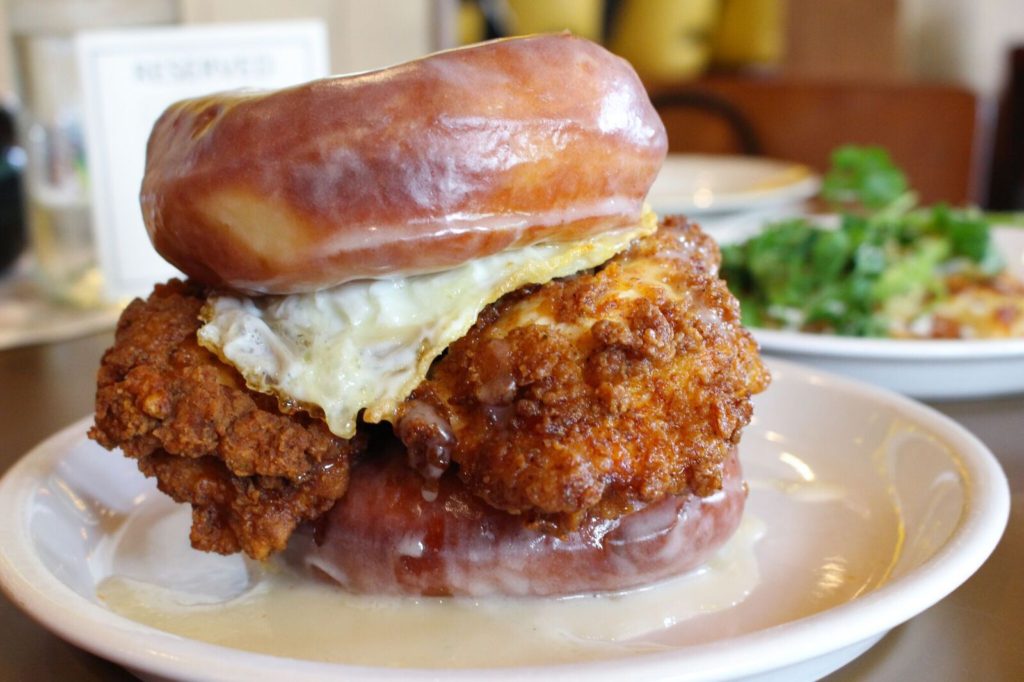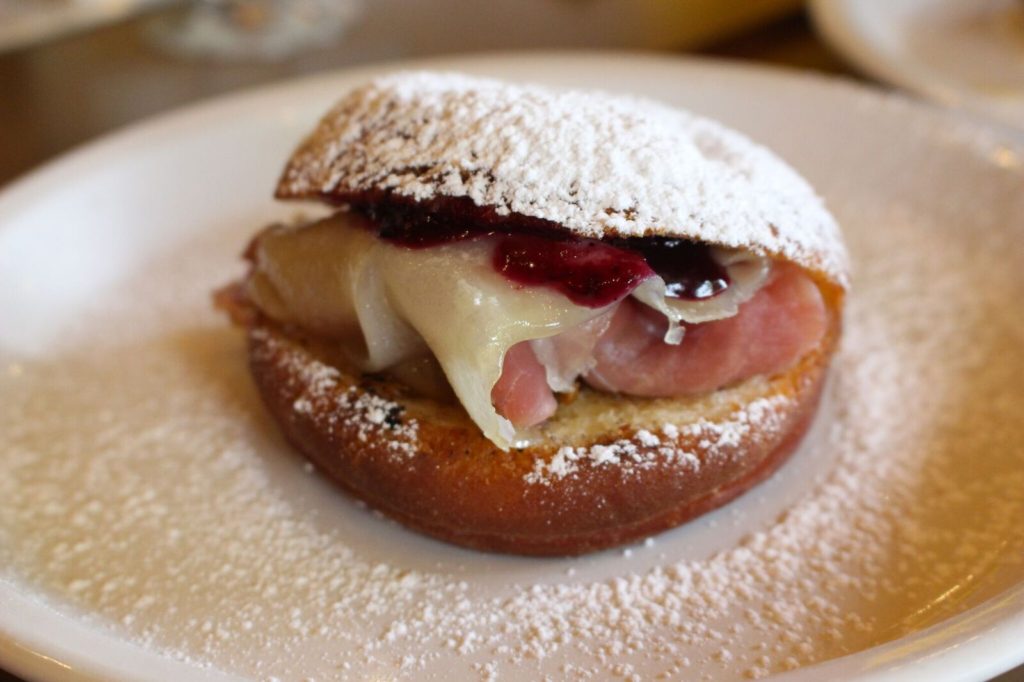 For our sides, we selected the chili cheese waffle-iron hasbrowns and hominy hash.  The chili cheese hashbrows for the table was served Texas-style with American cheese, chili, jalepeño, and green onion.  It was hearty, spicy, and filling.  We also ordered the hominy hash with chorizo, cotijia cheese, queso blanco, avocado, and cilantro.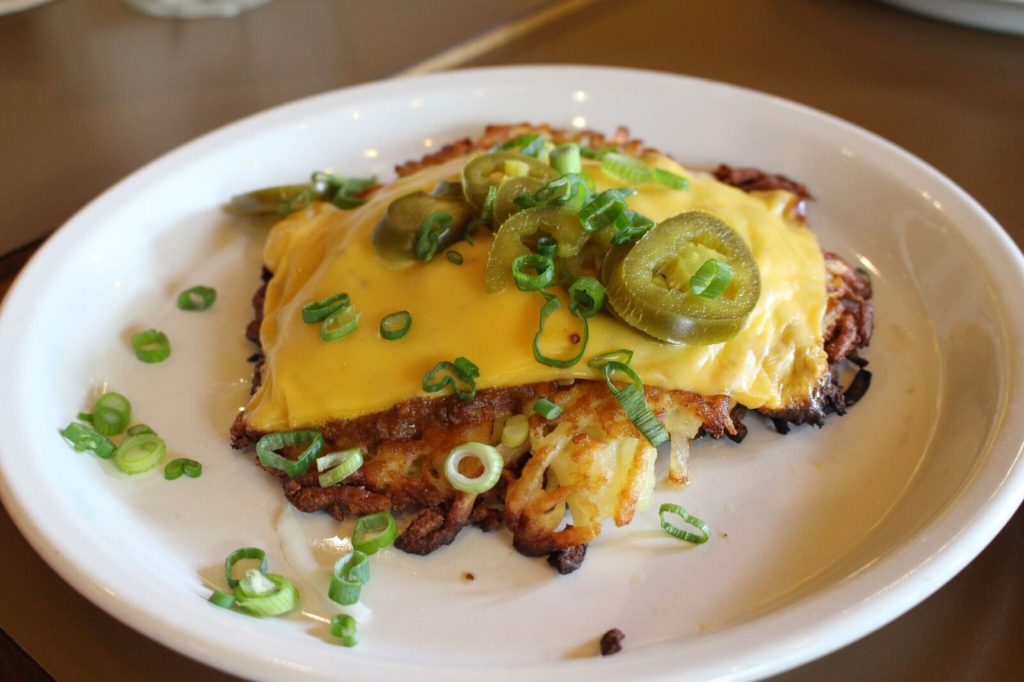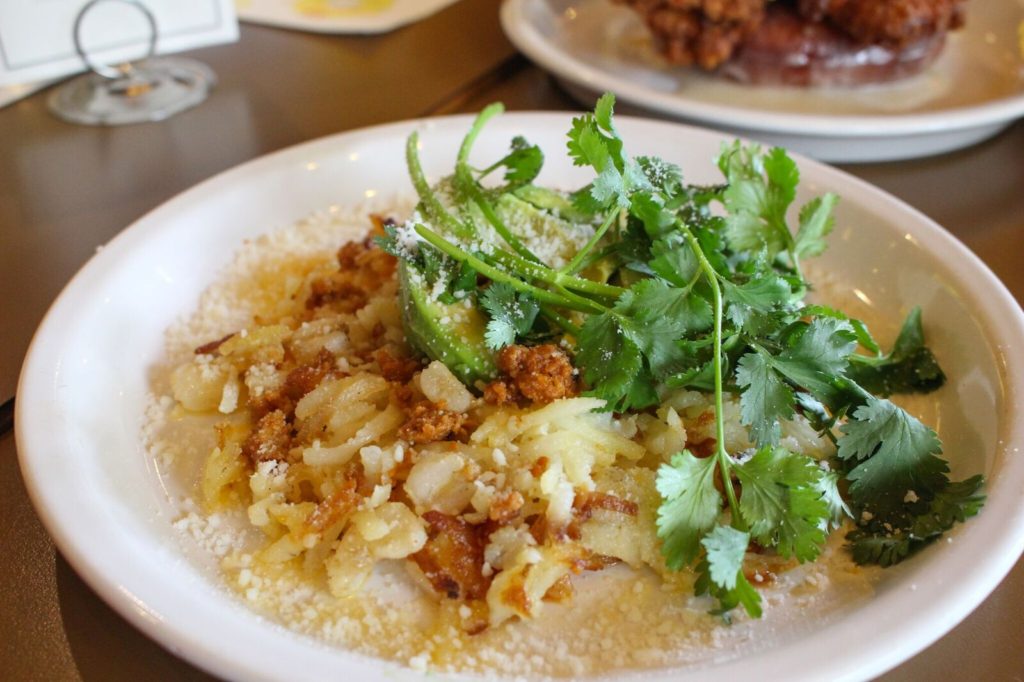 We needed to end our meal with an Irishman donut.  The best part about this donut was that it was served with a shot.  Our server recommended that we enjoy our dessert like milk and cookies by dipping the donuts in the shots.  It was scrumptious!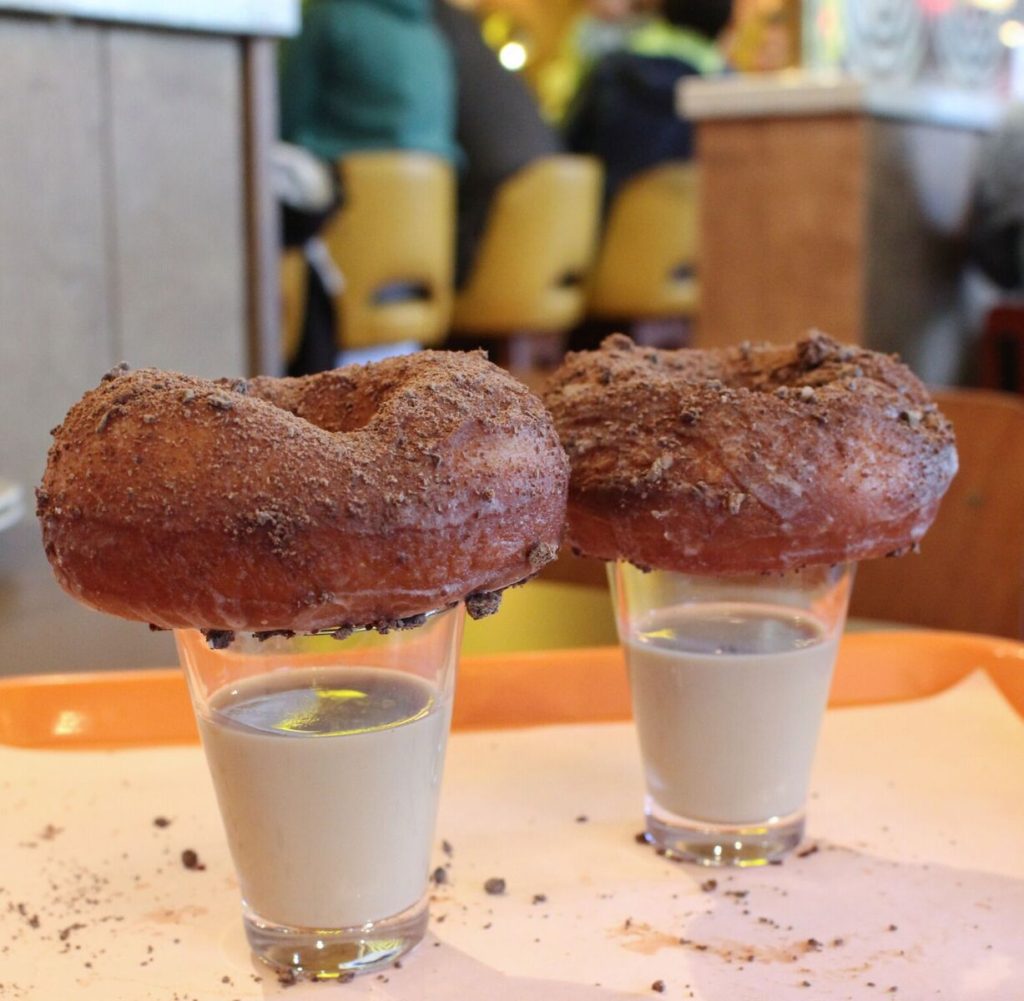 The Den will remain open with the full dinner menu beginning at 2 p.m. on Saturday and Sunday as well.  BeetleCat will now offer its Oyster Happy Hour all evening long from 4 p.m. till 10 p.m. which features a selection of oysters for just $1 each!
You will have a great time time and wonderful brunch experience!
Please follow and like us: