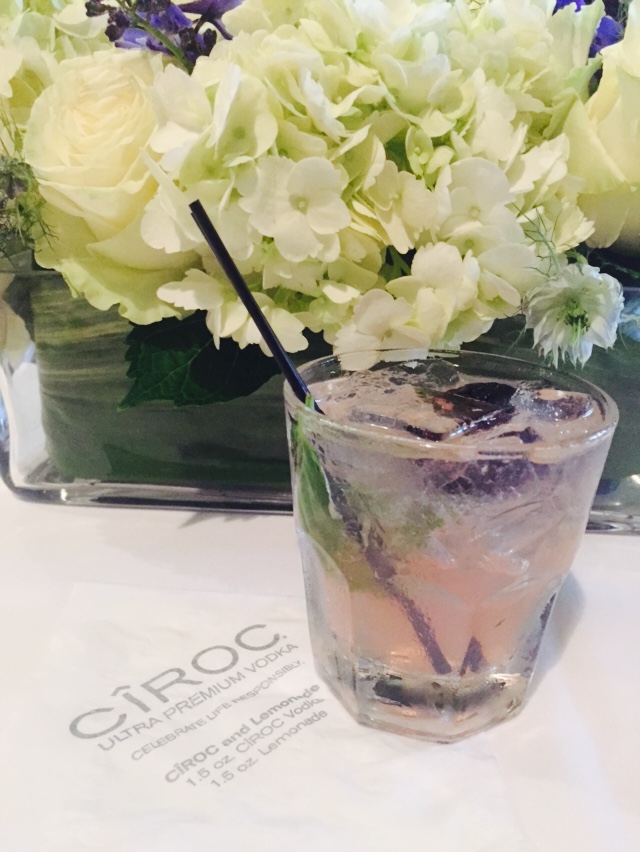 Ciroc Summer Lunch Series Hosted By Ashley The Brand
I am always excited when I get the opportunity to partner with different brands.  Lately I have been working with some brilliant brands and astute people.
So, of course, I was thrilled to partner up Ashley Cleveland founder of Ashley The Brand and Cîroc Vodka for their Summer Lunch Series. I mean, who doesnt love a good cocktail and a delicious brunch?!
Ashley The Brand + Eating With Erica + Ciroc = a Dapper Brunch.  And that is just what we had.  We gathered together  some amazing Atlanta bloggers on a Saturday afternoon for a four-course meal compliments of Chef Sammy Davis with Ciroc Cocktail pairings.  Sounds fun?  Well, it was a splendid time.  While working with Ashley, I learned tons of new things about the liquor:
* Cîroc is distinguished from other vodkas by the fact that they derive it from grapes.  Other vodka's use corn, sorghum, rye, wheat, or potatoes.
* Cîroc distills the product at 96 percent  and it's not aged until it fulfills the qualities of a vodka.
* The production method used for Cîroc vodka are "snap frost" grapes; Mauzac Blanc from the Gaillac region of France, and Ugni Blanc from the Cognac region. The juice extracted from these grapes is fermented.
* Although all vodkas are distilled, the manufacturers of Cîroc vodka emphasize that theirs is distilled five times.
First Course: Crab Stuffed Lemon Heads With Chardonnay Cream Sauce
Ciroc Breeze: Ciroc Peach + Ciroc Pineapple fresh lemon topped with grapefruit juice
Second Course: Petite Filet Mignon with Wild Herb Demi Glaze
Waterloo: Ciroc Pineapple watermelon schnapps 3 basil leaves sour mix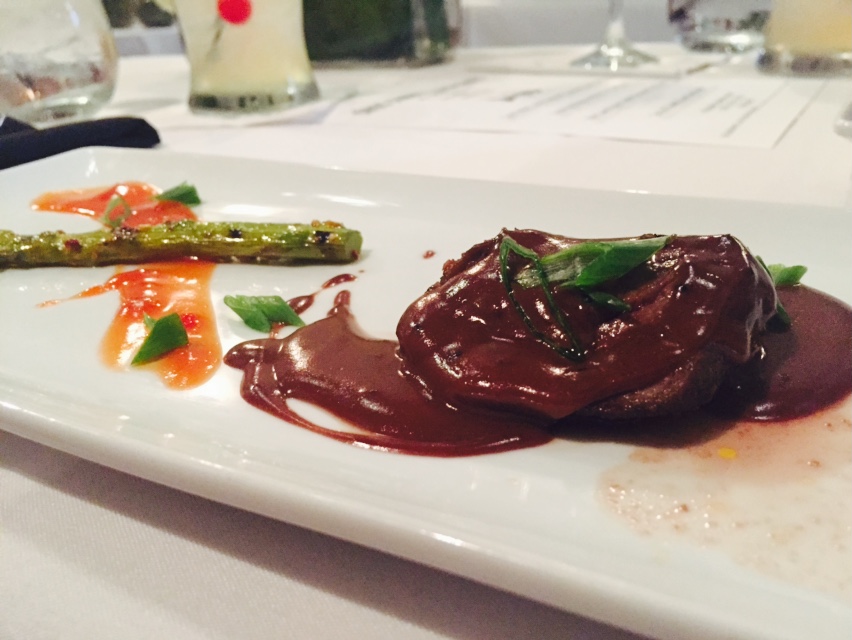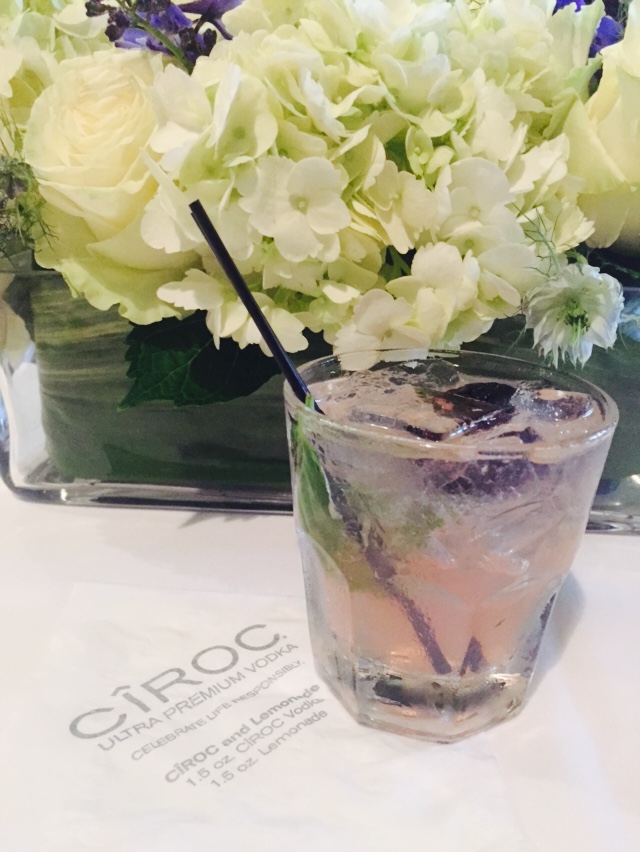 Third Course:
Mini Sweet Auburn Seafood Burger with Tiger Sauce
Peach Old Fashioned Ciroc Peach raspberry muddled orange and raspberry puree top with ginger beer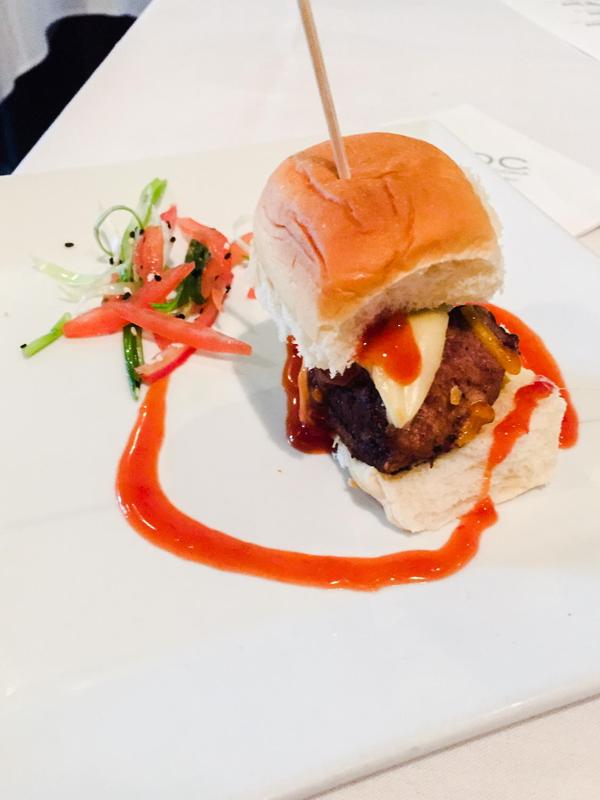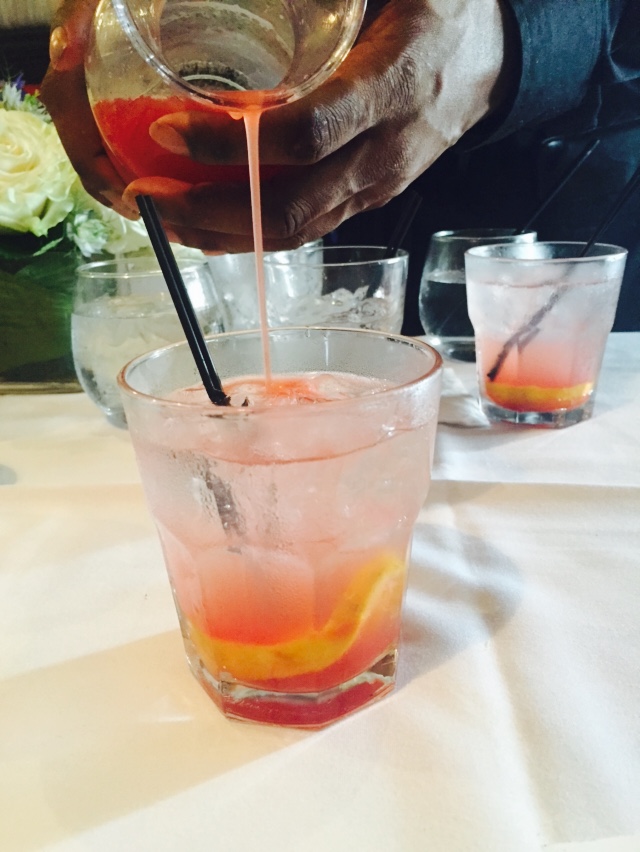 Fourth Course:
Sea Salt Caramel Cheese Cake Shooter
Peach Dream Creme: Ciroc Peach caramel vodka half and half
Photo Credit: Peachtree Roadies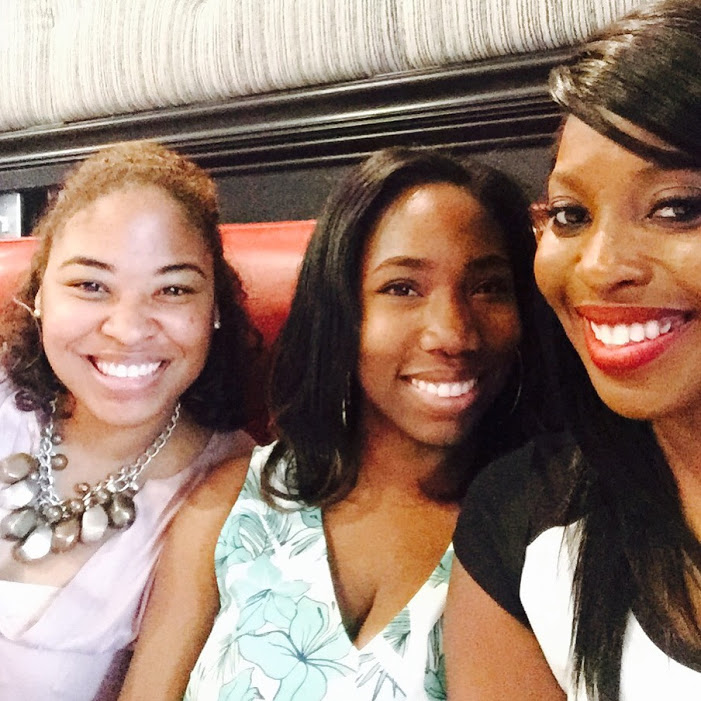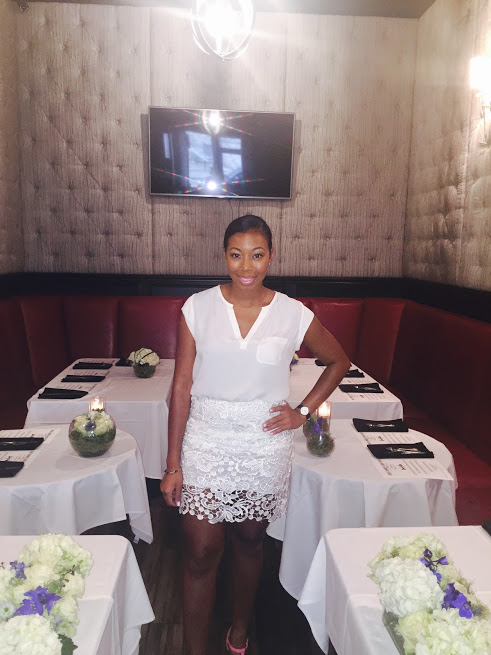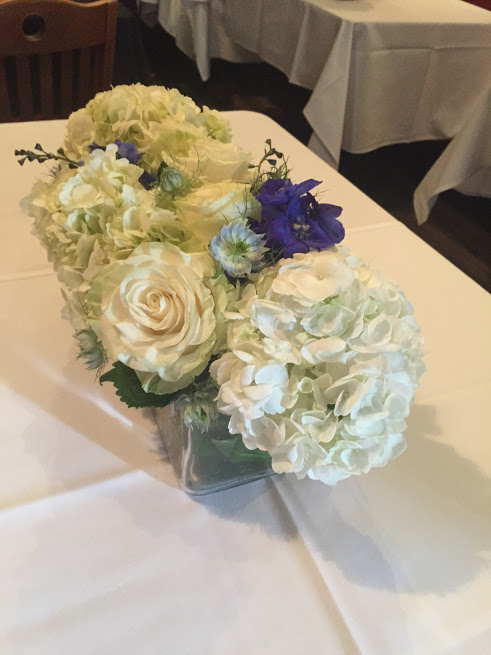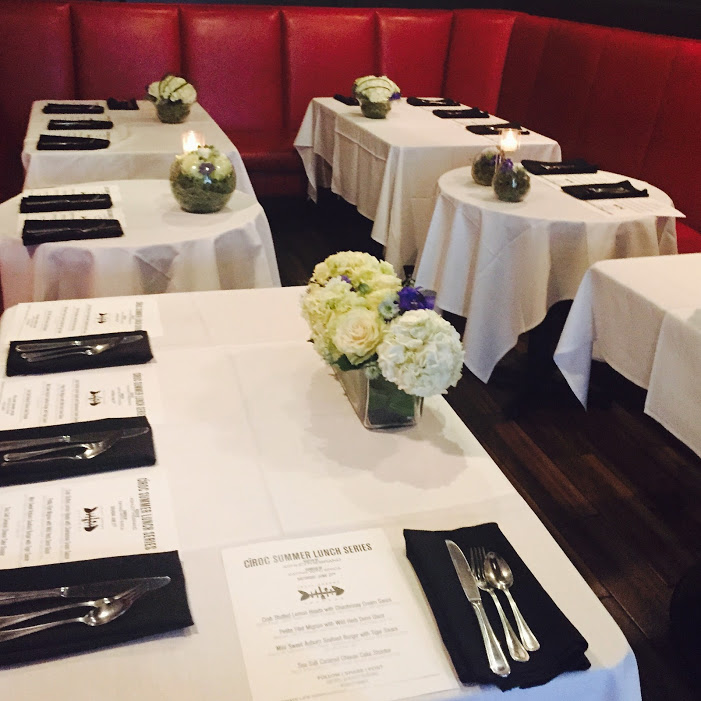 Chef Sammy Davis did a terrific job pairing the food with the cocktails. The food was delectable and the cocktails were perfection. The food was light, yet robust.  Each course was extremely different, but unique in its own way.
Of course, we offered swag bags.  A huge thanks to NARS for the makeup for the our bags.  NARS is one of my favorite makeup brands.  Everyone loved the vibrant summer colors.  Also, thanks to SAFI Spirit for the incredible bodybutters and soaps.  To be honest, I am completely addicted to SAFI Spirit.  I use the orange scrub every morning to start my day, and I make sure to pair it with my espresso body butter.  My skin always feels like silk.  SAFI Spirit was founded on the basis of creating a natural and healthy way of caring for your skin.  All their products are all-natural.  Make sure to look at her products online.  You will not be disappointed. http://prinssesr1.wix.com/safispirit
And their Facebook page: safispirit.
Make sure to follow Ashley The Brand on Twitter and Instagram: @AshleyTheBrand
While enjoying your Cîroc cocktails this summer, make sure to use the hashtag  #CirocSummer so we can see your tasty cocktails.
Please follow and like us: