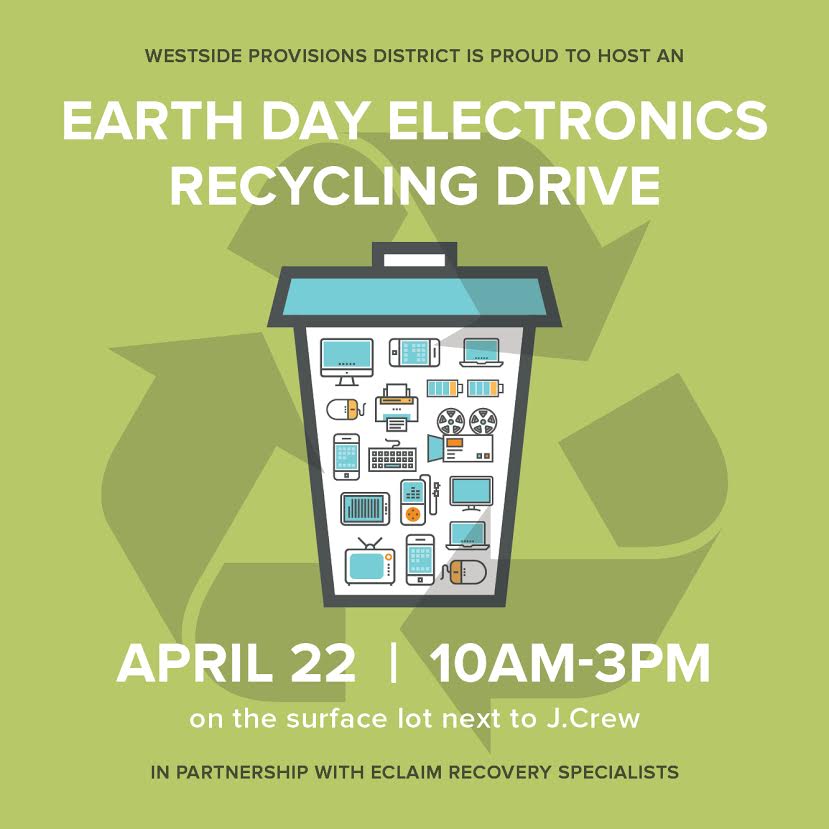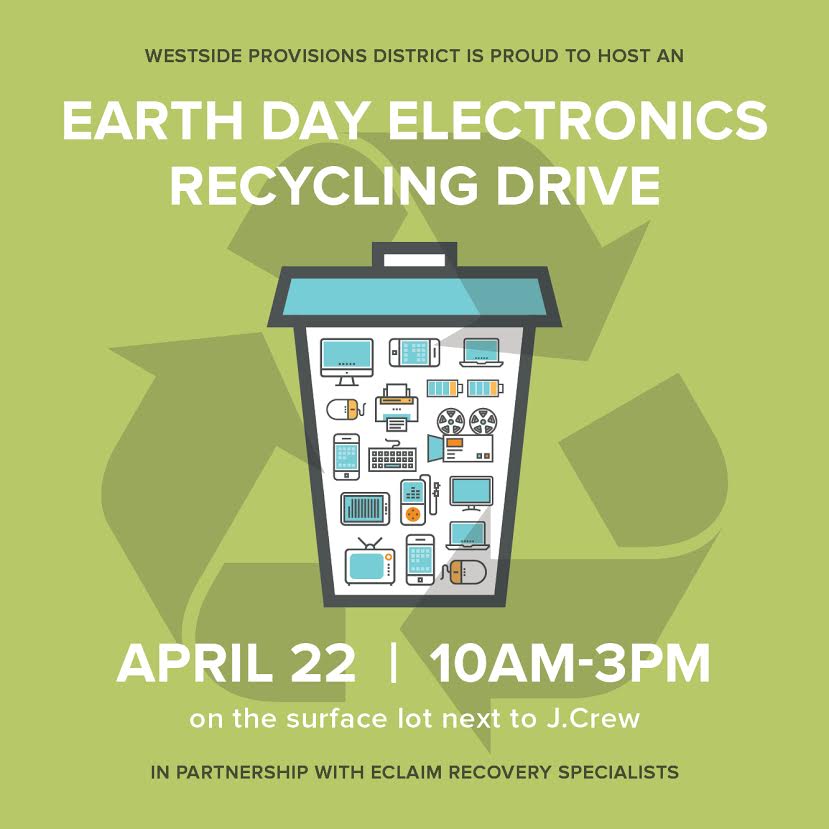 Celebrate Earth Day with a little spring cleaning at Westside Provisions District! On Wednesday, April 22, Westside Provisions District will host a drive-thruElectronics Recycling Drive in partnership with eClaim Recovery Specialists. From 10 a.m. to 3 p.m., Atlantans are invited to bring their old and unwanted electronics to the surface lot behind J.Crew and drop them off with the eClaim team.
Accepted items include cell phones, laptops, computer desktops and towers, servers, computer parts, office equipment, consumer electronics and more. Additional fees are required for TVs ($10), Plasma and projection TVs ($30), wooden console TVs ($30), CRT computer monitors ($5) and cracked LCD/LED monitor screens ($5). Certified by the EPA, Georgia Department of Natural Resources and PHMSA, eClaim assures all donations are disposed of in a safe and confidential manner.
Claim accepts cash only for payment of select items. For more information, please visit www.westsidepd.com.
Please follow and like us: