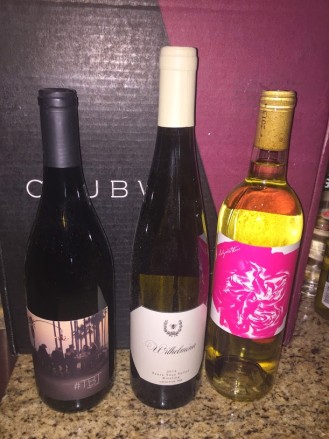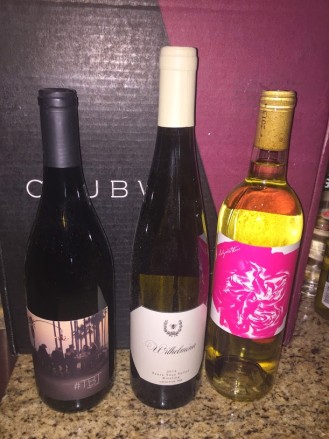 Who doesn't love coming home to surprises in the mail?  *raises hand*  I do!  Especially if it's wine!  One day while on Facebook, an ad kept popping up about awine club.  So after doing some research, I decided that Club W was the club for me.  I found out that the first month is only 19 bucks!  It doesn't get any more affordable than that!  However, it does slightly increase afterwards, but it's still totally worth it.
So this is how it goes:
You sign up and go over your palate profile.  The purpose of this is to get an idea of the type of

wines

you most desire and which ones you don't.  They only ask you about six questions, so please be patient.
Based on the answers that you provided, they make their recommendations.  Each month, you select three different

wines

.
Once you order the

wine

that you love, they are sent directly to your door.
It's as easy as that!  Also, the bonus is that they offer recipes to pair with the wines!  Club W is perfect for individuals who have been wanting to become awine aficionado, and it's awesome for those who are just looking for their new favorite wine.
This month, I selected a 2012 Pinot Noir 2012 #TBT; 2014 Wilhelmina Riesling; and 2013 Alchemist.
2012 Pinot Noir #TBT:   Everyone knows that I am huge #TBT fan.  Of course based off the name alone, I had to try this wine!  Did you know that Pinot Noirwines are some of the most difficult wines to grow?  This wine was very bold.  It was the perfect blend between a dry finish, but yet, tasted very silky rich.
2014 Wilhelmina Riesling:  This German-style Riesling is wonderful.  One of my favorite Rieslings is Chateau Ste. Michelle Riesling.  But I think that I have a new BFF this upcoming summer, and her name is Wilhelmina Riesling!  I absolutely love this wine!  It's very fruity with various hints of honey, pears, and jasmine.
2013 Alchemist Blanc:  Sweet?  Not really.  This wine was actually super sweet!  Imagine Rose water, orange, peach, and pineapple in a glass.  That's how I would describe this delightful wine.
Well, my mission was accomplished.  I was very pleased with all of my selections, and I found some new favorites.  I can't wait to see what next month has in store at my front door.
Please follow and like us: